News
Only Fools and Horses and Red Dwarf actor Ron Pember dies aged 87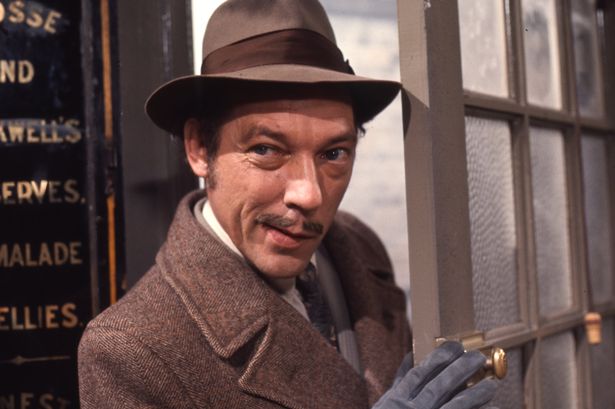 It has been announced that actor, stage director, and dramatist Ron Pember has sadly died at the age of 87.
An respected actor of the stage and screen, who was best known for his supporting roles in shows including iconic British sitcom Only Fools and Horses, BBC drama Secret Army, and much-loved BBC comedy Red Dwarf, the death of the Essex-born actor Pember was announced on social media yesterday by his grandson, Paul Pember.
Born in Plaistow in 1934, Pember enjoyed a career stretching over thirty years, where he was a character actor in British television productions in the 1970s-1980s – usually in bit-parts, or as a support playing a worldly-wise everyman.
In a tweet confirming his sad passing, Pember's grandson said: "The sadness now is the happiness then.
"That's the deal." 11.04.1934 – 08.03.2022."
After making his TV debut in the early 1960s, as mentioned, one of Pember's most recognisable roles was when he appeared in an episode of Only Fools and Horses in the 1980s, portraying Baz – the unenthusiastic Chairman of the Tenants' Association.
He also stared as Belgian Resistance fighter Alain Muny in BBC drama Secret Army, which he played from 1977 to 1979.
Other parts Pember played included TV series The Rivals of Sherlock Holmes, legal drama Crown Court, The Dick Emery Show, and The Two Ronnies.
When it comes to his career on stage, Pember was known for co-writing the stage musical entitled Jack the Ripper (1974), about the Victorian murder spree in London in the late 1880s, which is still regularly produced by amateur theatre groups and companies around the globe to this day.
He also acted with the National Theatre Company from 1965 to 1968, as well as acting and directing plays at the Mermaid Theatre in London.
Since the announcement of Pember's passing, tributes have come flooding in on social media.
The official Twitter account for Only Fools And Horses reposted the tribute and celebrated Ron's life and incredible acting skills, adding: "We are saddened to hear of the news of the death of Ron Pember who played Baz in the series 3 episode, Homesick. Our thoughts and warm wishes go to his family and friends."
Actor Danny John-Jules, who played the Cat in Red Dwarf, also paid tribute to Pember: "Just heard the sad news that Ron Pember has passed away. He was such a gentleman with us upstarts when he appeared on Red Dwarf He just rammed his tongue firmly into his cheek and joined the party – What a legend. RIP."
The official Red Dwarf account also said: "RIP Ron Pember. A terrific character actor, stage director and dramatist who made a memorable appearance in Series II's Better Than Life."
Music theatre label Stage Door Records has too paid tribute on Twitter, writing: "We're so very sad to learn that actor and composer Ron Pember has passed away.
"It was such a joy to work with Ron and his wife Yvonne on the debut CD release of Ron's musical 'Jack the Ripper', and we'll always cherish those wonderful meetings we had together for the album."
Featured Image – ITV