News
Parklife 2020 is cancelled due to coronavirus
[siteorigin_widget class="SiteOrigin_Widget_PanelImage_Widget"][/siteorigin_widget]
[siteorigin_widget class="SiteOrigin_Widget_PanelText_Widget"][/siteorigin_widget]
[siteorigin_widget class="SiteOrigin_Widget_PanelText_Widget"][/siteorigin_widget]
[siteorigin_widget class="SiteOrigin_Widget_PanelText_Widget"][/siteorigin_widget]
[siteorigin_widget class="SiteOrigin_Widget_PanelImage_Widget"][/siteorigin_widget]
[siteorigin_widget class="SiteOrigin_Widget_PanelText_Widget"][/siteorigin_widget]
News
Fresh warning issued about swimming in Salford Quays amid bank holiday heatwave

Daisy Jackson
A new warning has been issued reminding people of the dangers of swimming in Salford Quays – even with such warm weather.
Salford City Council issued a warning over the late May bank holiday weekend urging people to stay out of the water.
It comes just two weeks after two people were rescued from the water and rushed to hospital with hypothermia.
And last summer, tragedy struck in Salford Quays when 16-year-old Kalen Waugh – who was last seen struggling in the water while swimming with friends – was found dead in the water.
People are now being reminded that the warm weather doesn't mean that bodies of water like rivers, lakes and reservoirs are warm enough to swim in.
Salford City Council said: "Even in a heatwave open water in Salford Quays, rivers, lakes and reservoirs is always cold.
"The risk of drowning through cold water shock is real. Please stay out of the water unless taking part in an organised activity and stay safe."
The Royal Life Saving Society (RLSS) says there are three stages that your body will go through if you experience cold water shock.
Read more
The first is a gasp for breath followed by rapid breathing (hyperventilation).
They then say: "At the same time as your breathing goes out of control, your blood pressure shoots up as your body tries to keep your blood warm by moving it towards the middle of your body (this is why you go pale when you're cold).
"Once your breathing is back under control, this is your window to get out of the water before the further effects of cold water shock kick in.
"As your muscles cool, your strength, endurance and muscle control reduces to the point when you can't swim any longer so can't rescue yourself. The point at which you can't swim any more is called 'swim failure', and if you haven't got out of the water or managed to get hold of a buoyancy aid (like a lifejacket) by this time, you will drown."
The RLSS issues the following advice if you do fall into cold water.
First, keep your mouth away from the water until you have your breathing back under control, you can do this by rolling onto your back and floating or paddling to stay at the surface.
Then, don't waste any time and swim towards an exit before your muscles start to cool, or swim towards something that will help you to stay afloat whilst you are calling for help.
Finally, once you are out of the water re-warm yourself as soon as you can to avoid hypothermia.
Temperatures across Greater Manchester are set to hit highs of 22 degrees this week as we head into yet more days of sunshine and warm weather.
Featured image: Unsplash
News
Manchester house goes on sale with life-sized 'sex doll' in pictures

Georgina Pellant
A two bedroom house has gone up for sale in Manchester, and the appearance of a surprise guest in its listing pictures has got the city talking.
The mid-terrace family home in Blackley looks completely normal at first, priced at a modest £160,000.
Completely normal, that is, until you spot the stiletto-wearing life-sized doll reclining in front of a bed underneath the stairs.
Wearing a fitted red dress with her legs akimbo, the lifelike doll has been spotted by eagle-eyed property hunters on the lookout for a bargain.
Reclining on what appears to be either a chaise lounge or a put-up bed in a 'rest area' under the stairs, the lifelike mannequin appears to be wearing fishnet stockings underneath her bodycon dress.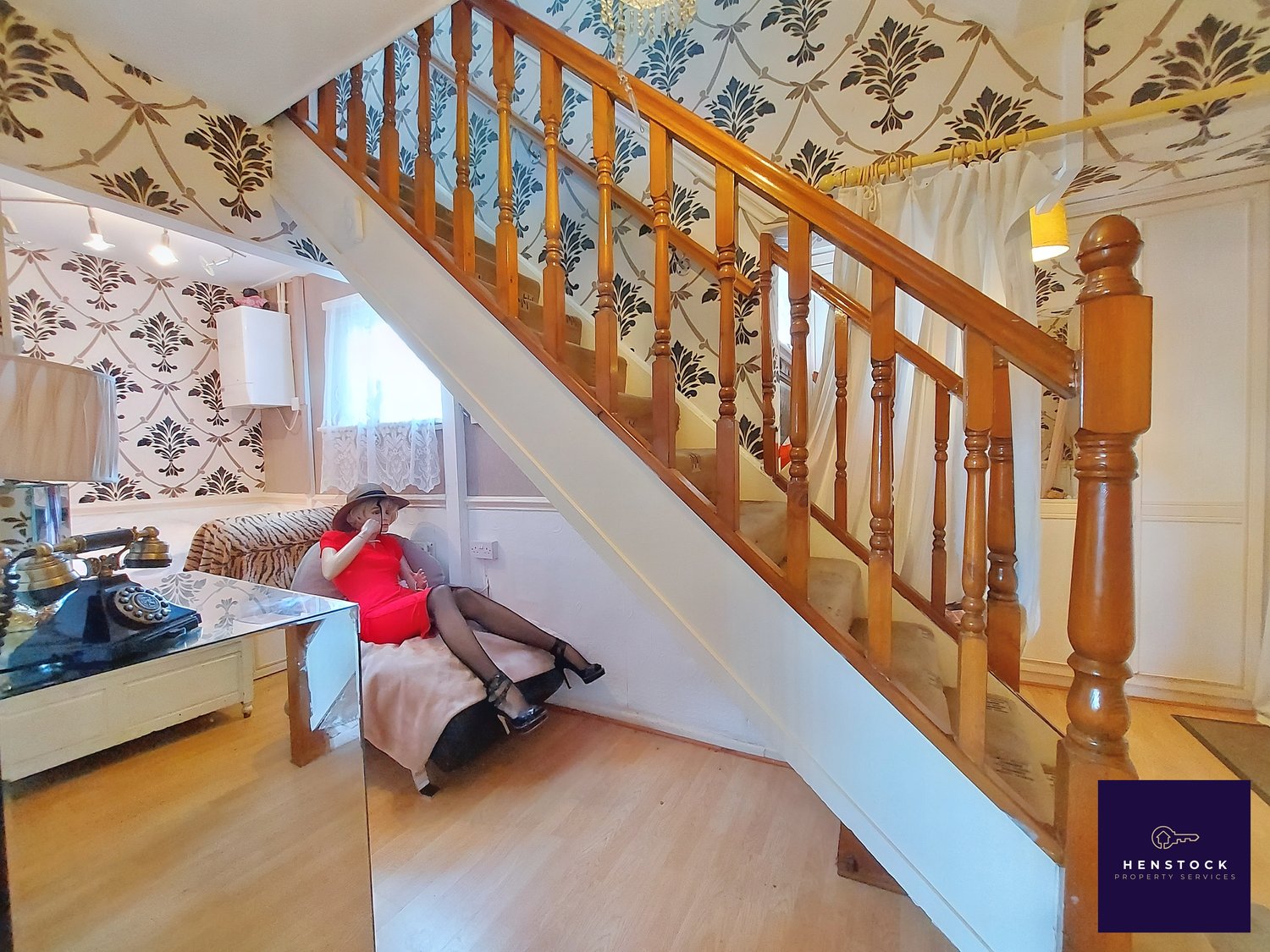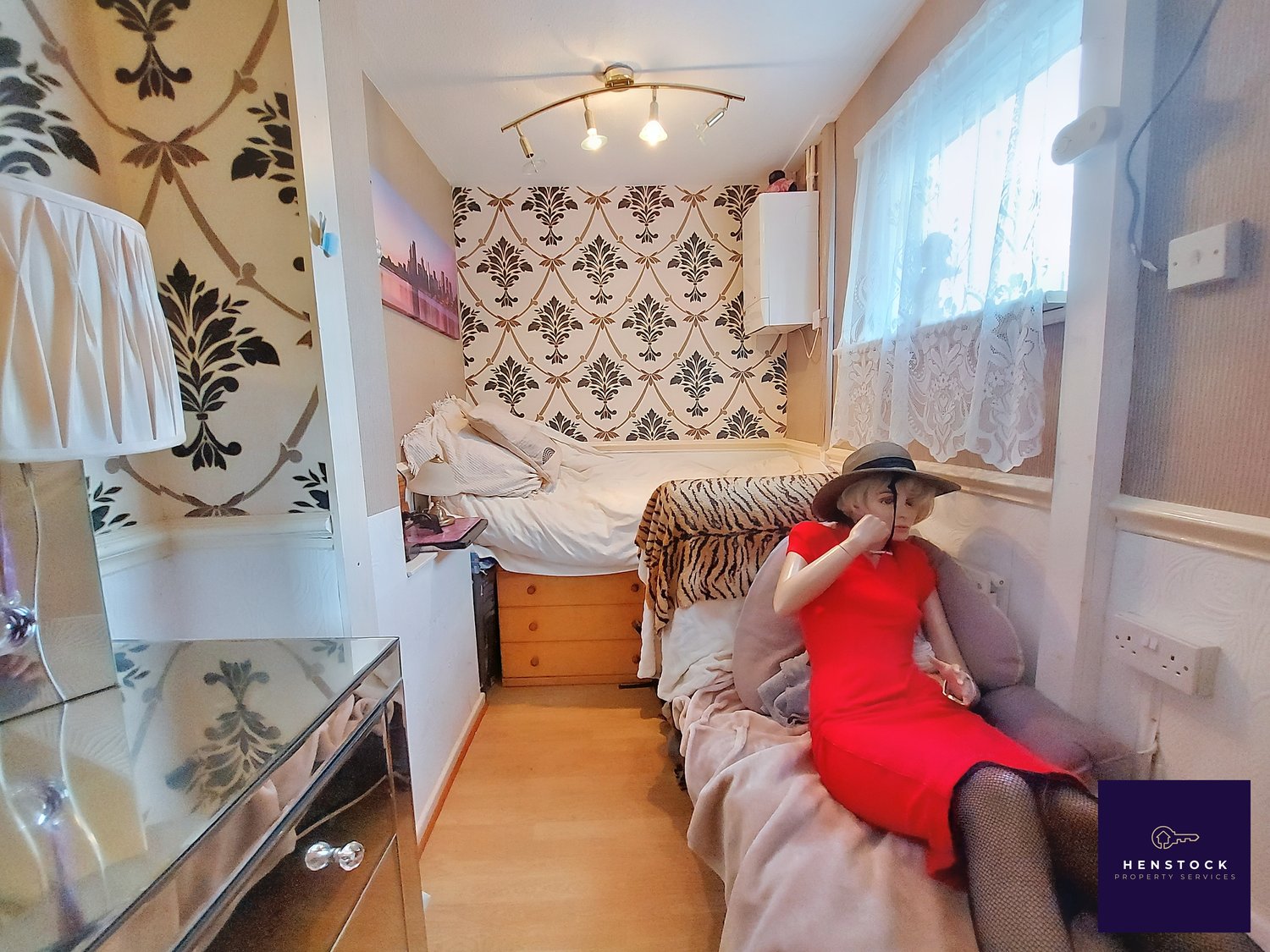 Accessorised with a wide-brimmed hat and teeteringly-high stilettos, the appearance of the doll in the listing photos has caught attention online and led some online to wonder whether she comes with the house.
Read more: A restaurant dedicated to garlic bread has opened in Manchester city centre
Elsewhere, the property briefly comprises an entrance hallway, lounge, kitchen, two good-sized bedrooms, downstairs WC, shower room and modern conservatory.
It also boasts a decent-sized outdoor area with a paved terrace area overlooking a green park.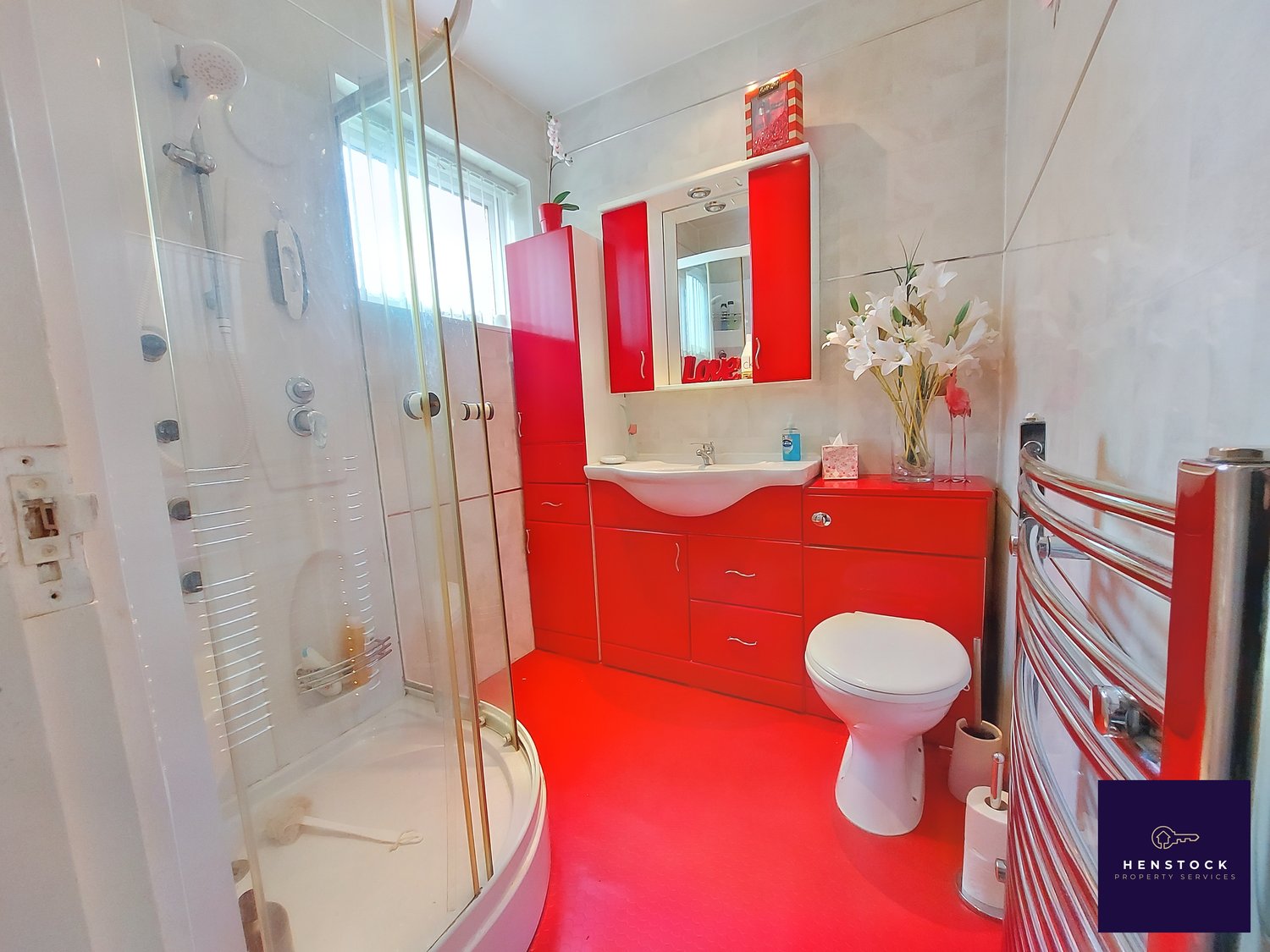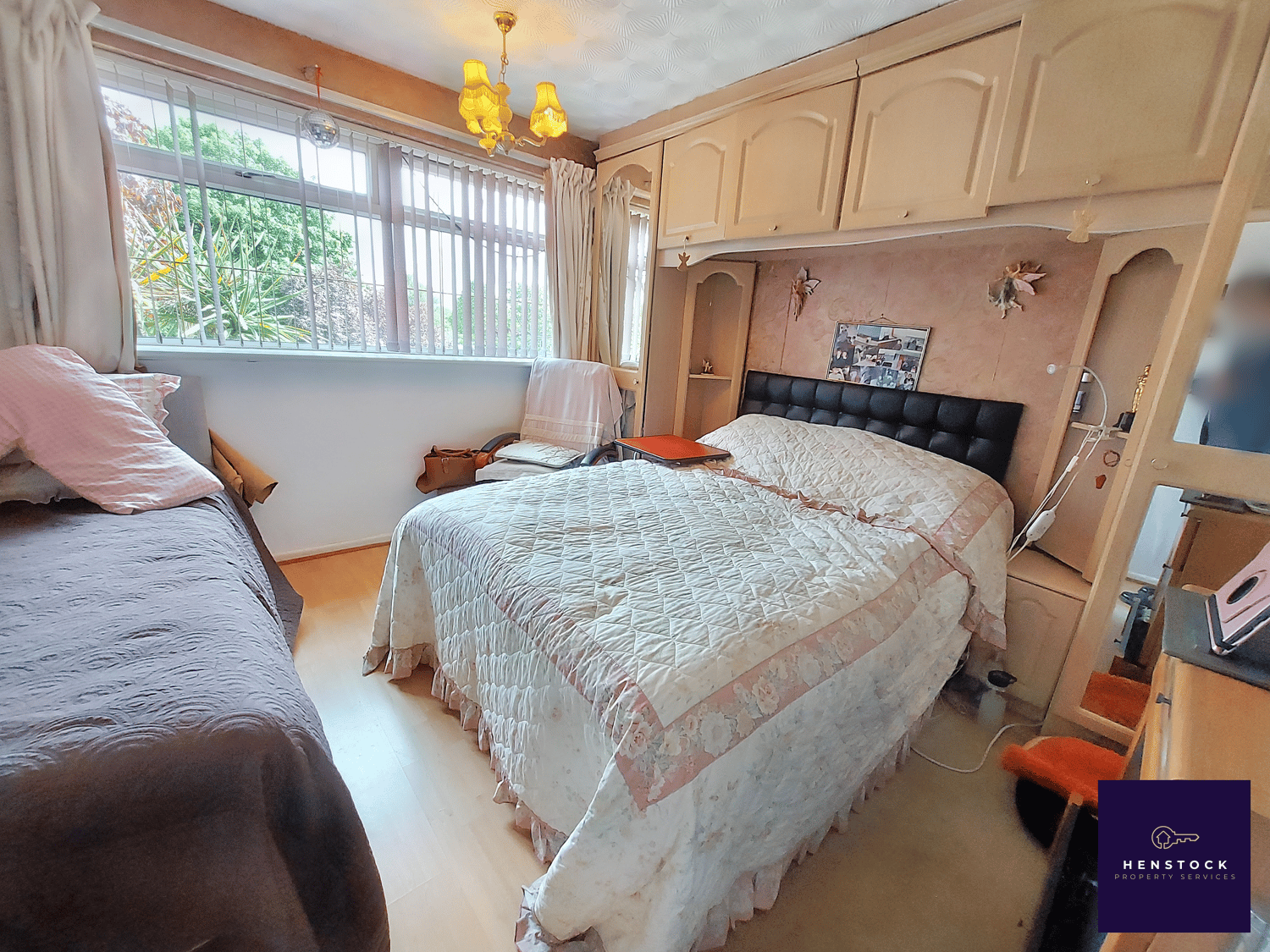 Read more: Hooch has just released a new tropical flavour for summer – and it's blue
The property listing description reads: "Henstock Property Services are pleased to market this 2 bedroomed mid terraced family home set in this popular location within 3.5 miles of the City Centre.
"The living accommodation briefly comprises; entrance into hallway, lounge, downstairs WC and rest area, modern fitted, conservatory, 2 bedrooms and a shower room."
Read more: Manchester United fans are getting very excited by the 'seriously talented' Amad Diallo ahead of next season — and rightly so
To see the full property listing for the two-bedroomed house in Blackeley yourself, visit Henstock Property Services website here.
Featured image – Henstock Property Services