News
People's History Museum in Manchester in the running to be named Museum of the Year
It's one of five museums selected as finalists for Art Fund Museum of the Year 2022.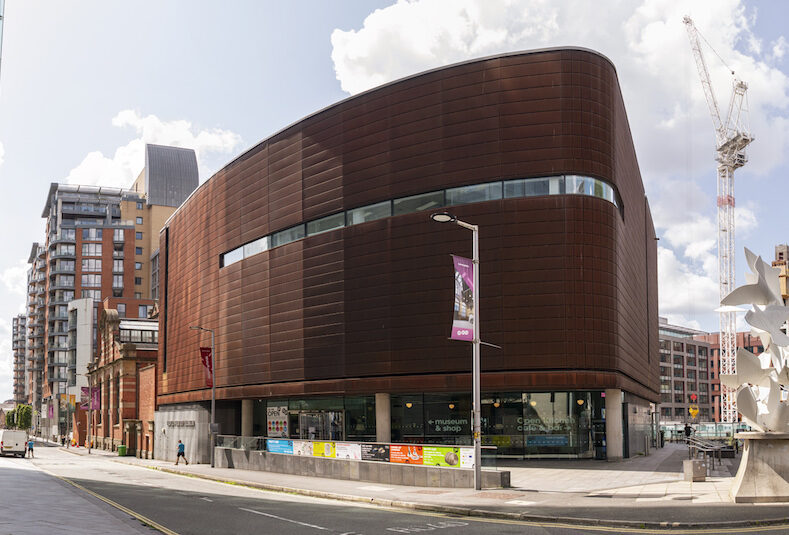 One of Manchester's most-visited museums has made it onto a prestigious funding shortlist, and it could soon be granted a significant sum.
People's History Museum (PHM) in Manchester city centre has this week been announced as one of five museums selected as finalists for Art Fund Museum of the Year 2022 – which is the largest museum prize in the world, and celebrates the "innovation and creativity" of the UK's museums and galleries.
Art Fund Museum of the Year 2022 is all about championing organisations whose achievements tell the story of museums' creativity and resilience, and particularly focuses on those engaging the next generation of audiences in innovative ways.
PHM has been shortlisted alongside Horniman Museum and Gardens in London, the Museum of Making in Derby, The Story Museum in Oxford, and Tŷ Pawb in Wrexham.
But why has it made the shortlist?
Well, for People's History Museum, the aim of the Art Fund Museum of the Year is reflected in its work with communities and individuals, especially exploring hidden stories, giving space to unheard voices, and nurturing authentic content.
The museum says it prides itself on curating programmes that are focused on contemporary issues challenging inequality, and ones that are approached with "a vision for a fairer society where people's voices and actions make a difference".
PHM is also a museum that encourages people to take a stand on issues, and that uses its own voice to unite with those sharing its belief in a caring community and society.
As well as delivering a number of outstanding projects and programmes throughout the challenging year that was 2021, most notably in recent months, PHM has stood together with refugees, and alongside the international development charities, refugee groups, and cultural organisations that make up the coalition, to campaign against the Nationality and Borders Bill.
As the national museum of democracy, PHM's collection features significant historic and contemporary objects, banners, posters and photographs that all help to tell of the ongoing struggle for equity and equality by workers, reformers, voters, revolutionaries, and citizens – with many of these key moments having taken place in Manchester.
There's exhibitions dedicated to the Peterloo Massacre, the suffragettes, the fight for LGBT+ rights, and so much more.
"We are absolutely delighted to be shortlisted for Museum of the Year 2022, which is such amazing recognition of the brilliant work of the whole museum team," said Katy Ashton – Director at People's History Museum.
"I've always been incredibly proud of our museum and truly believe there is something very special about PHM and the work it does in collaboration with communities – celebrating people's stories, sharing our collections, bringing people together and playing an important role as a space for social action and change."
The decision on the winning museum will be made by a judging panel chaired by Art Fund Director, Jenny Waldman.
The winning museum will be announced at a ceremony at the Design Museum in London on Thursday 14 July, and will be granted an impressive £100,000 of funding, while the other four shortlisted museums will each receive £15,000 in recognition of their achievements.
Featured Image – People's History Museum