News
Peter Kay will make TV comeback in COVID-19 charity show
[siteorigin_widget class="SiteOrigin_Widget_PanelImage_Widget"][/siteorigin_widget]
[siteorigin_widget class="SiteOrigin_Widget_PanelText_Widget"][/siteorigin_widget]
[siteorigin_widget class="SiteOrigin_Widget_PanelImage_Widget"][/siteorigin_widget]
[siteorigin_widget class="SiteOrigin_Widget_PanelText_Widget"][/siteorigin_widget]
News
Manchester City named the most valuable football club brand in the world

Danny Jones
Manchester City have been named the most valuable football club brand in the world, topping the Brand Finance Football 50 Report for the first time in their history.
Following yet another successful season punctuated with a fifth Premier League title in six years, another FA Cup following their historic Manchester derby victory and potentially a first-ever Champions League trophy in just a few days' time, the club has arguably never been in a stronger position.
In monetary terms, it is a simple fact: according to this year's Brand Finance Football 50 report, Man City's brand value has grown 34% since the COVID-19 pandemic, rising to more than £1.3 billion and overtaking European giants Real Madrid to become the most valuable club in world football.
It is the first time an English club has held the top spot in six years, having been previously held by rivals Manchester United.
Despite Man United being named the most valuable club in the Premier League according to Forbes' latest rankings at the start of this month, this report suggests that Man City took in the most revenue on a global scale, reaching their all-time high notwithstanding the pandemic recovery period.
Further backing up the numbers, City also topped Deloitte's Money League for the second year running after announcing a record revenue of £613 million and profits of £41.7 million, the latter being more than double the previous Club record — and that was before the two most recent major honours. Crikey.
Responding to the news, City also stated that they have seen an "incredible demand for the new 2022/23 season kits", with the most recent kit launch apparently seeing "a new shirt sold every 12 seconds on the first day of sales."
Elsewhere in the report, United did jump back above Liverpool into fourth overall, with Arsenal seeing the most growth over the last year following an impressive runner-up season. As for around Europe, PSG leapfrogged German giants Bayern Munich, and AC Milan are said to be the fastest-growing Italian club.
Read more:
The City Football Group's Chief Operating Officer, Roel de Vries, said the following after the announcement: "Being recognised as the world's most valuable football club brand reflects the phenomenal growth story that Manchester City has had in recent years.
"This achievement recognises the evolution of not just the brand, but the Club as a whole. The Club has been performing consistently and has broken records on and off the pitch this season…
"As we look to the future, we want to keep investing in the right things – our football talent, the city of Manchester and our local community, infrastructure and fan experience. We have a proven track record of innovation and are excited for the next chapter in this Club's great history."
Pep Guardiola and his squad are now just one game away from winning the treble, an achievement which would not only see them join an exclusive club of just seven teams to do so, such as United's famous 1999 team, but would no doubt see their value skyrocket even further. Can they do it?
For all the latest news, events and goings on in Greater Manchester, subscribe to The Manc newsletter HERE.
Featured Image — Manchester City
News
19-year-old charged with murder of man stabbed to death in Old Trafford

Emily Sergeant
A 19-year-old has been charged with murder after a man was stabbed to death in Old Trafford last week.
Greater Manchester Police (GMP) has confirmed that 19-year-old Demari Adrian Raymond Rose has been charged with murder and possession of a bladed article after officers were called to reports of a "disturbance" at an address on Kings Road in the Old Trafford area of Manchester at around 7:45pm on Wednesday 31 May.
A 21-year-old victim – who has since been named as Salah Adam Eldin – was found seriously injured when police arrived, and despite the best efforts of the first responders, GMP confirmed that the young man was sadly pronounced dead at the scene.
Rose was arrested in the early hours of last Saturday morning (3 June), and was remanded into custody, before appearing at Tameside Magistrates Court yesterday.
A further two teenage males were arrested on the night of the attack in connection with the murder – a 15-year-old on suspicion of murder, and a 16-year-old on suspicion of possession of an offensive weapon in the nearby area – but GMP has revealed they have both been released on bail pending further enquiries.
Salah's family are continuing to be supported by officers, GMP assured, and are also being continuously updated with the progress being made in the investigation.
Detective Chief Inspector Liz Hopkinson, of GMP's Major Incident Team, said in a statement when Rose was arrested last week that the force "recognises the impact this tragic event will have on the friends and family of Salah," and insisted that their thoughts remain with them as they "come to terms with this loss in terrible circumstances".
DCI Hopkinson also reissued an urgent appeal to the public for witnesses and information, as well as any CCTV, doorbell, or dashcam footage.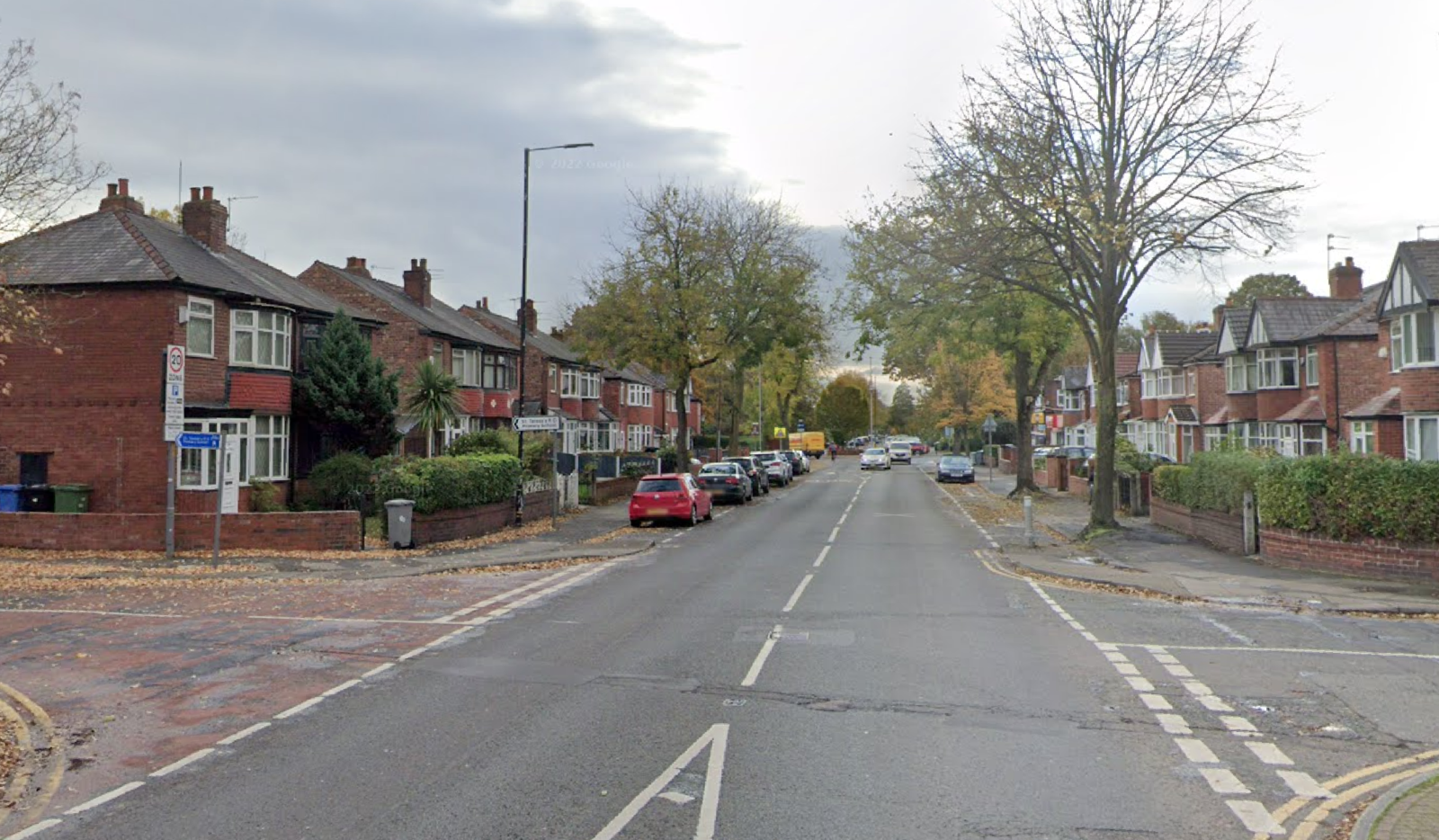 "Whilst we have made a number of arrests," DCI Hopkinson continued, "we are still in the early stages of a murder investigation and are working hard to piece together the timeline of events.
"We are also keeping an open mind and are continuing to appeal to members of the public to share any information they might have about this case with the police.
"It is believed the two offenders were riding a black mountain bike and a yellow Council Beryl bicycle, and enquiries also suggest there were approximately five people in the area at the time of the murder who may have vital information that could assist the investigation."
Read more:
Anyone with information is asked to contact GMP on 101 quoting log number 3367 31/5/2023.
Or alternatively, details can be passed on anonymously to the independent charity Crimestoppers on 0800 555 111.
Featured Image – Facebook