News
Plans to start work on Manchester's £250m wellness resort take huge step forward
The state-of-the-art Therme Manchester site will feature 35 water slides, 25 pools, 30 saunas and stream rooms, and so much more.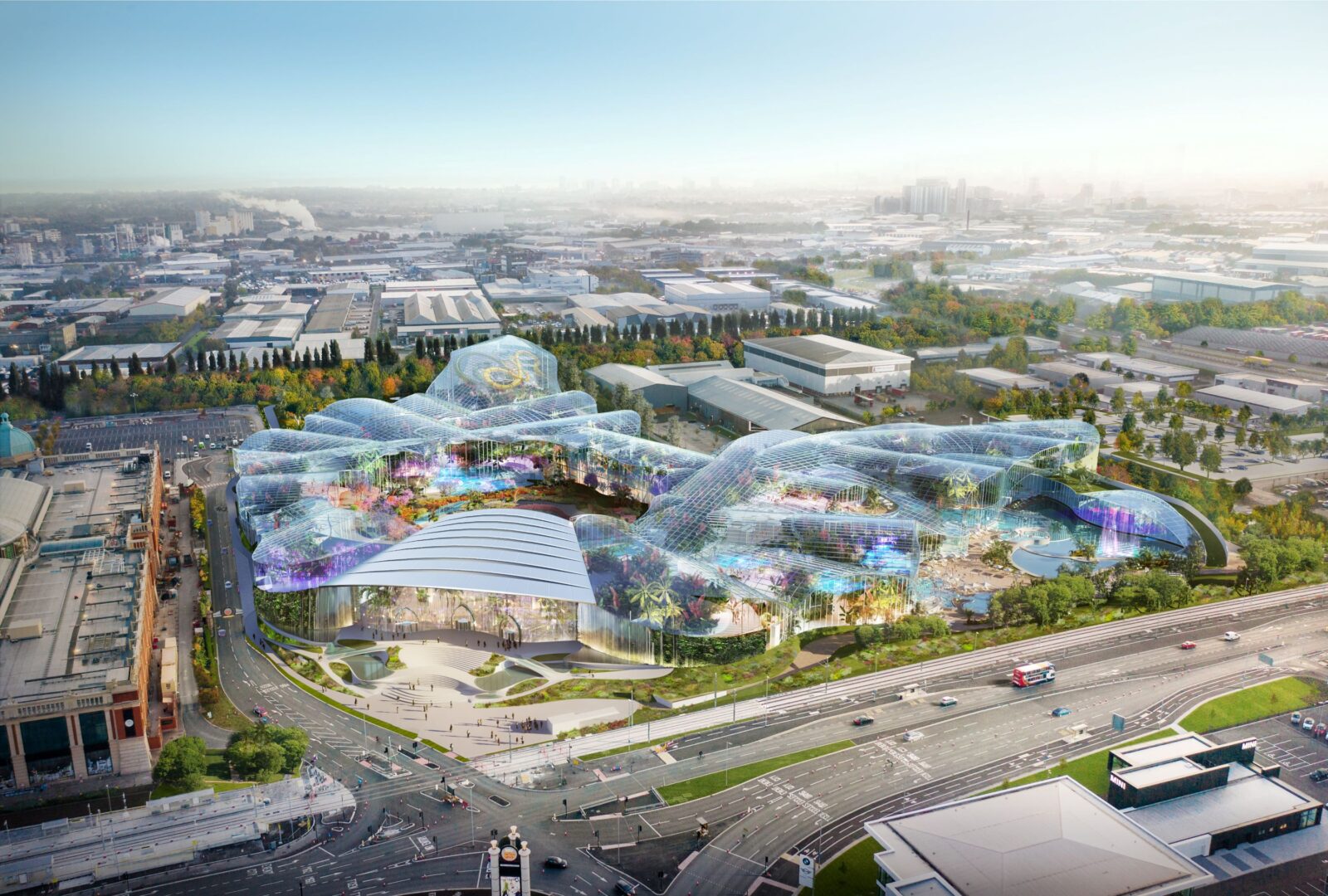 Work to bring the UK's first city-based wellness resort in Manchester closer to a reality has taken a huge step forward this week.
It has been confirmed that plans to start work have progressed with preparations to clear the current EventCity site in Trafford, as developers Peel L&P submit plans to Trafford Council to demolish the 28,000 sq m former conference and exhibition space on Barton Dock Road to make way for the £250 million flagship Therme Manchester resort.
Dubbed an 'urban oasis', the resort – which is opposite the Trafford Centre, and is being built by Therme Group – will feature a whopping 35 water slides, 25 pools, and 30 saunas and stream rooms across the 28-acre site.
Read more: A sneak peek inside the waterpark resort with 25 pools and 35 slides opening in Trafford
It'll also be home to the UK's first all-season beach with real lapping waves.
Therme Group is known for its state-of-the-art wellbeing destinations, and has seen phenomenal success with similar resorts across Europe over the past 20 years.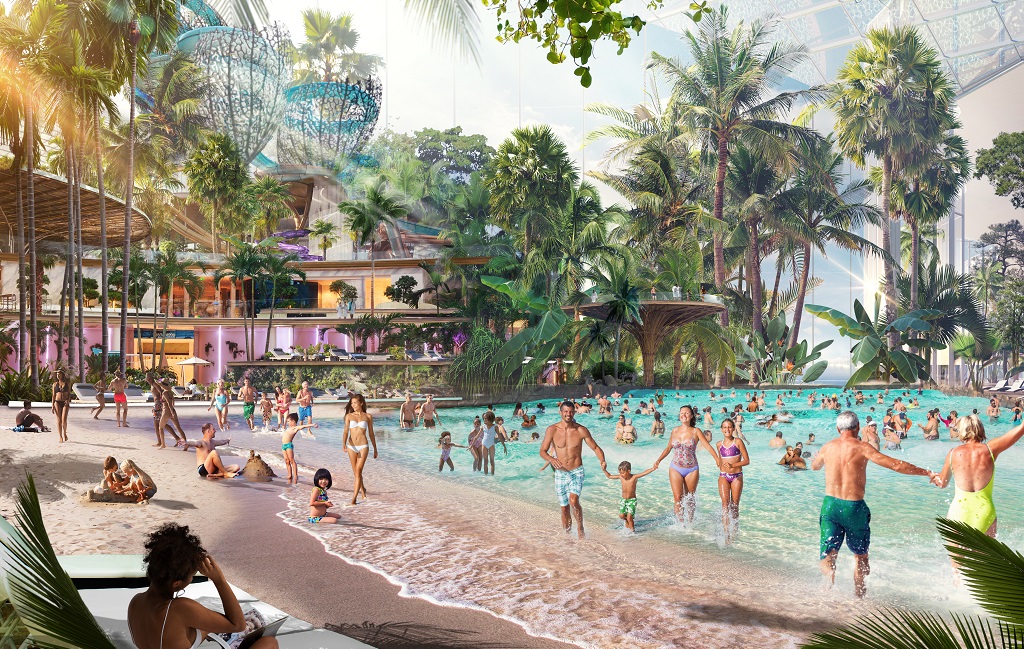 Therme Manchester is set to be the first-of-its-kind in the country, and will combine water activities with wellbeing treatments, art, nature and technology to create a "unique experience never before seen in the UK".
The pools at the resort will be both indoors and outdoors, and over 1,500 palm trees will be planted to create a tropical feel.
Made up of several domed glass structures, the tropical environment will also feature wave simulation pools and exotic palm tree relaxation areas, along with warm-water lagoons, botanical gardens, swim-up bars, and therapeutic mineral baths, and, in true Manchester style, there are also plans for rooftop beehives too.
It's hoped that the honey from the local bees can be used in recipes at the on-site restaurants, as well as in spa treatments.
Therme Group says the development will "significantly boost economic growth" in the Greater Manchester region, and will create 1,200 jobs and over £4.5 billion economic impact.
Peel L&P's Executive Director of Development James Whittaker says it's an "attraction like no other".
He said: "It's incredibly exciting to be making preparations to bring the UK's first resort of this kind to TraffordCity for people of all ages to enjoy.
Read more: UK's first 'all-season' beach is coming to new £250m Manchester waterpark resort
"It will attract visitors and investment from across the globe to TraffordCity and the wider city region and we're proud to be the host venue for such an exceptional development with a strong focus on sustainability, health and wellbeing."
Richard Land – Chief Development Officer at Therme Group UK – added: "We are delighted to have reached this critical stage with Peel L&P, which marks the beginning of on-site works for Therme Manchester.
"An iconic project for the city as well as for the entire UK, this milestone confirms the arrival of Therme in the North."
Construction is set to begin in 2023, with a build time of approximately two years.
Featured Image – Therme Group