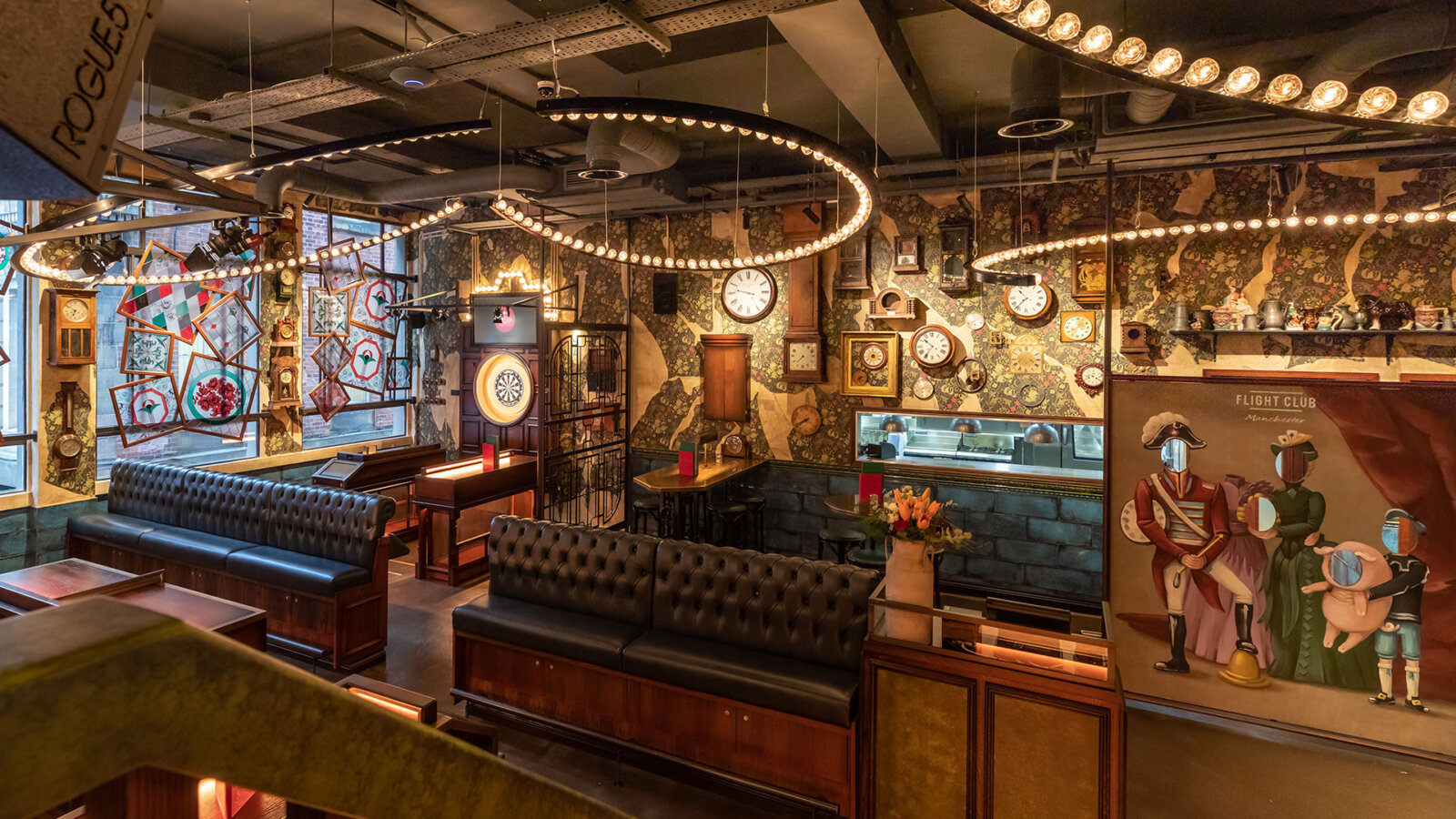 Manchester's social darts drinking venue is passing the projectiles back to punters from next month – as staff prepare to open the doors to Flight Club for the first time since lockdown.
The King Street bar has announced it will welcome back customers from August 1, allowing Mancunians to "schedule some much-needed ridiculous joy back into their lives."
Flight Club bookings have officially gone live, and given the venue's enormous popularity pre-quarantine, the team are already anticipating high demand for early slots.
Whilst the hospitality sector was given the nod to resume trading back on July 4, Flight Club staff are using July to implement a variety of safety measures to their premises that protect customers without interfering with the social darts experience.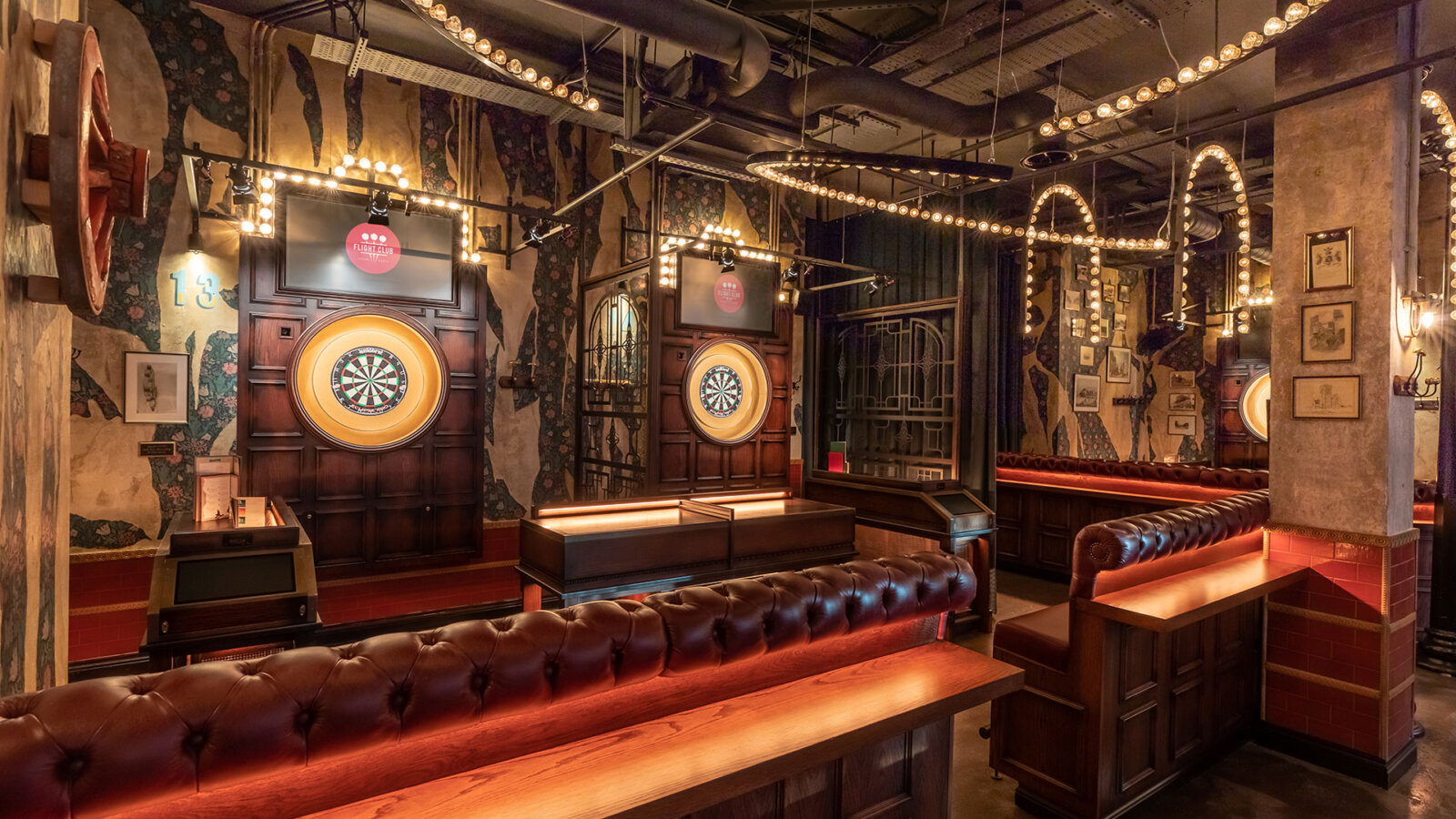 Some of changes designed to make the venue COVID-secure will include:
Bookable semi-private playing areas
Bookable tables for dining and drinking
Pre-order and pre-pay food and drink
Sanitiser stations throughout the venue
All darts and playing areas will be thoroughly cleaned between each booking, with the team being trained to keep an eye on social distancing measures around the clock.
Food will also be back on the table – with chefs whipping up a smaller selection of dishes in a hygienic kitchen (including pizzas and sharing fries).
Steve Moore, co-founder of Flight Club said: "We were founded on the idea of bringing joy to as many people as possible, which we all need now more than ever, so we are so excited to be opening our doors again and show you what we have on offer.
"We want to help people make up for those missed moments, so we've been working behind the scenes to ensure that we can still give you the best experience possible and can't wait to delight and surprise every customer that joins us from August."
You can book a booth at Flight Club online here.