News
Porky Pig has permanently closed its Manchester city centre cafe
Owners have blamed a switch to online takeaways - and the high fees charged by delivery apps.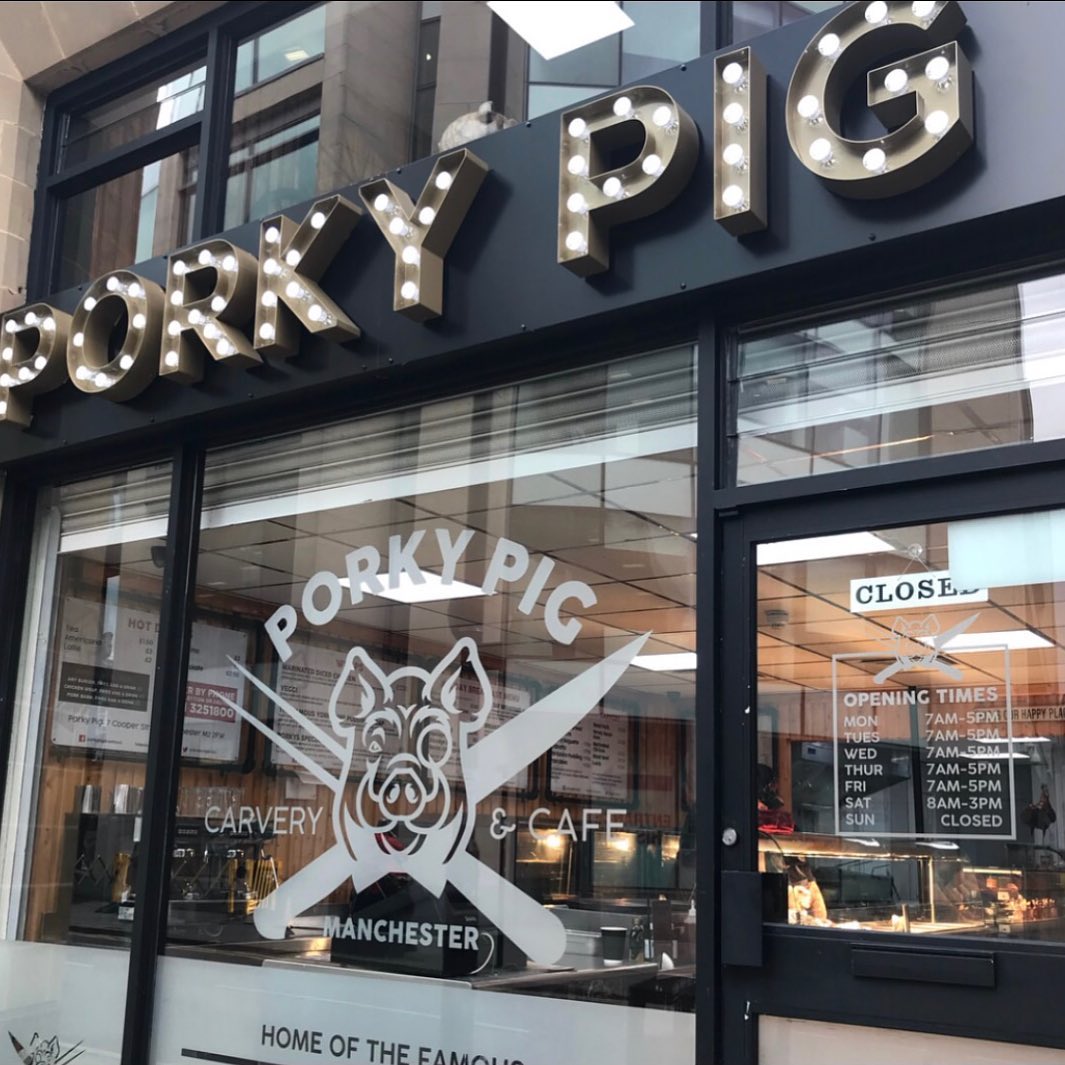 Manchester's popular Porky Pig cafe has closed for good, just three years after it opened its doors off the back of roaring success at Manchester's Christmas markets.
Its regular Christmas stall in Exchange Square will still be open this year selling its famous Yorkshire pudding wraps and battered pigs in blankets, alongside new carvery boxes of full roasts or bangers and mash adapted from the restaurant – but the Cooper street site is no more.
Co-owner Eddie Osman told The Manc that he "wouldn't put [his] hand to another cafe-restaurant" again.
Attributing the cafe's closure with the increase in home working and a surge in online orders, as well as the high fees charged by online delivery apps, he said it had become impossible to turn a profit.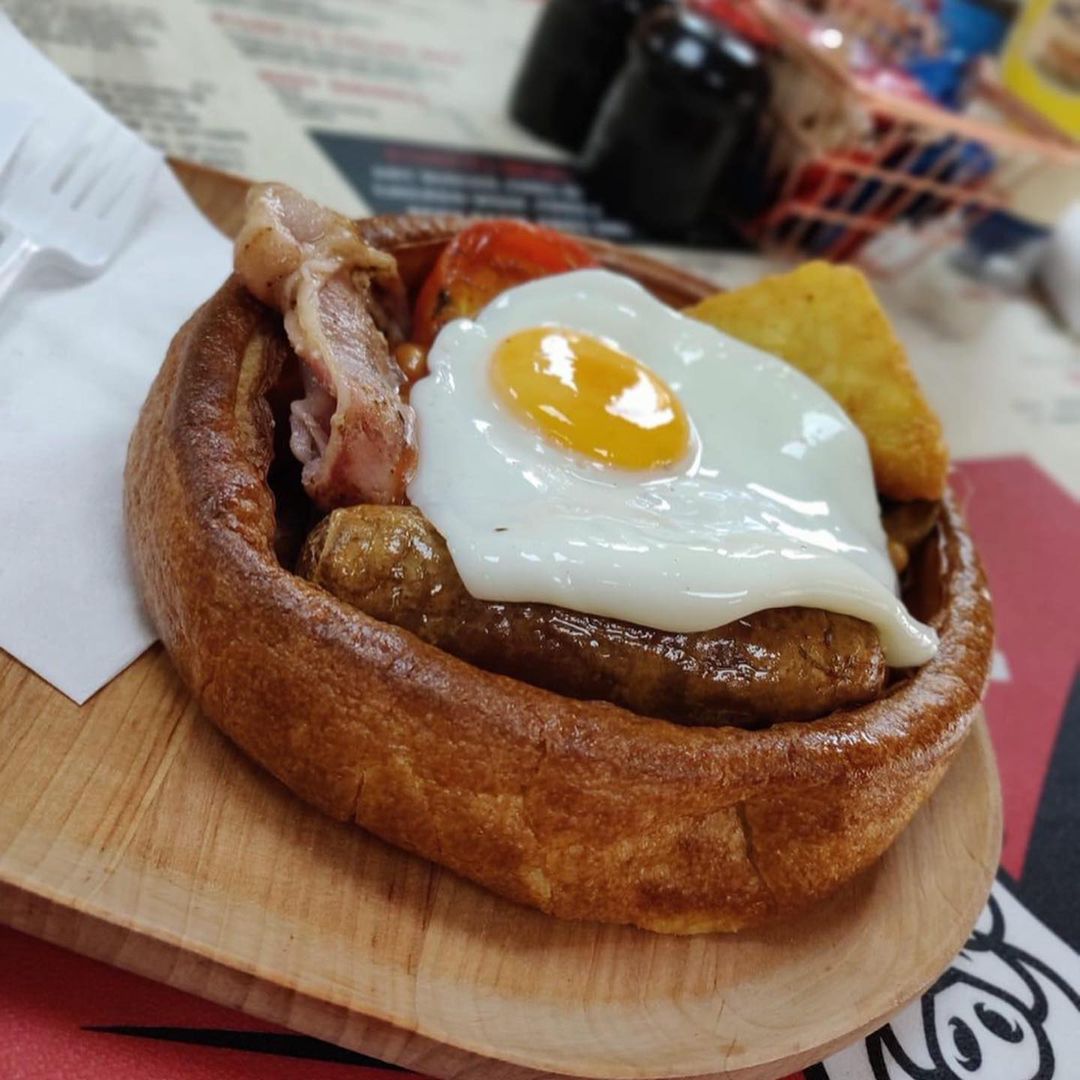 Explaining that the cafe had been "just as busy" as before the pandemic, he said nearly all of Porky Pig's customers had switched to ordering through online delivery apps, and that between the 35% app fees, plus his vat, rent, and staff costs, it wasn't sustainable to keep the doors open anymore.
He said: "We tried so long to keep it going but in the end, because nobody really came back to the offices – and we really relied on the office – it was all just online deliveries.
"We were always still very busy but it was just online deliveries, and with the companies taking 35% it just – we were just busy fools in the end".
"It was our little gem, and we knew so many people loved it but in the end, we just had to say this isn't working.
"We were keeping it open for staff and the people that loved it as it were, but the numbers just didn't stack up in the end and we had to let go."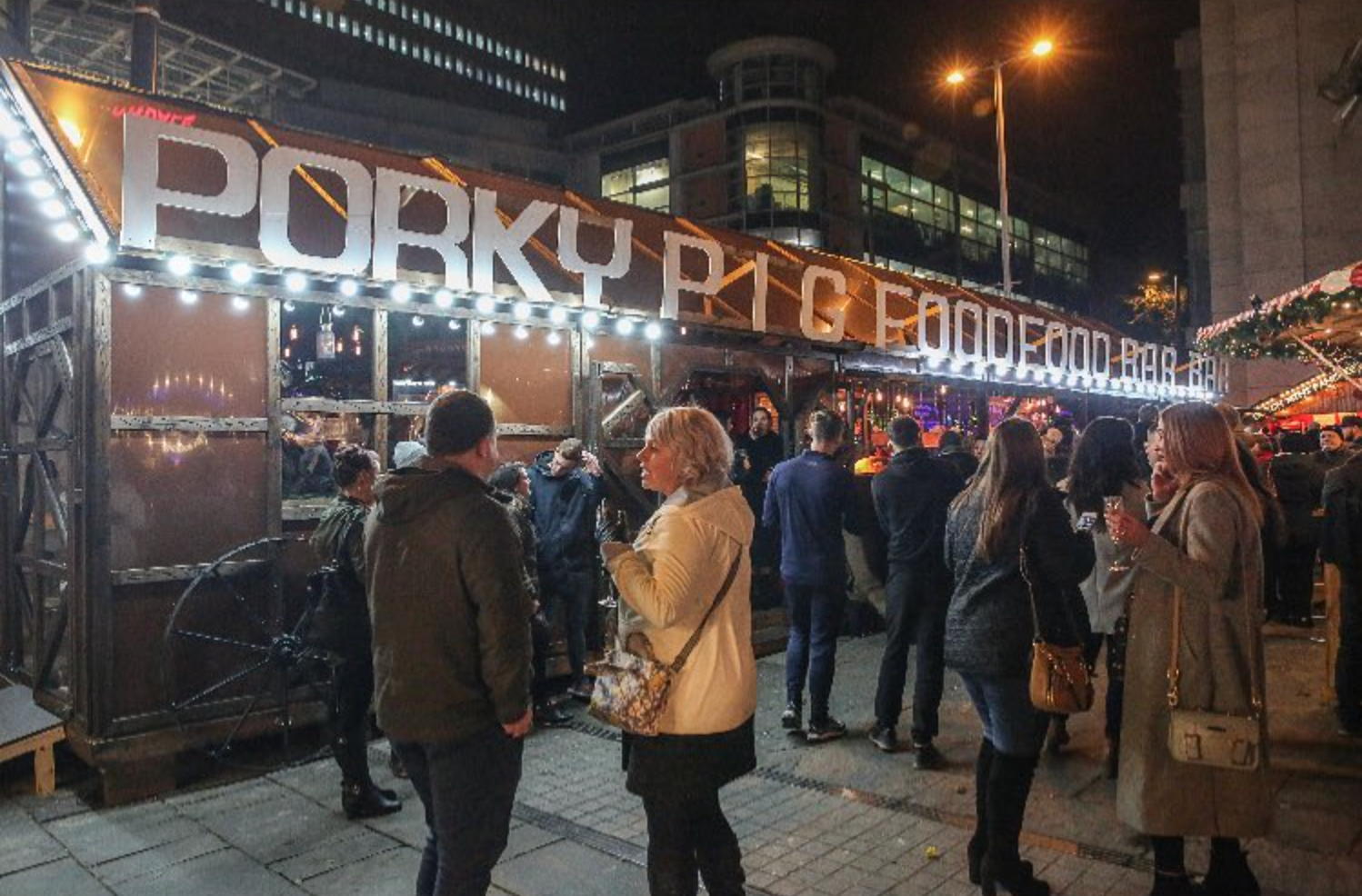 Created by Eddie and Lucy Osman, the cafe had specialised in carvery and was beloved by many for its giant Yorkshire pudding wraps filled with Full English breakfasts and Sunday roast dinners.
Eddie said that they had had lots of lovely messages from people saying they couldn't wait to see them at the Christmas markets – and that this year, he had something special planned for the stall, which typically only offers Yorkshire pudding wraps.
A new menu, brought over from the cafe, will see them offer full Sunday roasts to take away for the first time as well as carvery boxes of bangers and mash.
He added that going into the new year the focus was on keeping their street food operation going.
Porky Pig posted a notice on its Instagram page eight weeks ago, sharing the sad news of the cafe's closure with its followers: "We are now closed. Today we sadly say goodbye to our little gem Porky Pig in Manchester due to business never being the same since COVID and struggling every day trying to get staff sometimes you have to let go before your business takes you with it.
"We would like to say a massive thank you to all our loyal customers that's supported us from the start and fingers crossed we will see you at the Manchester Christmas markets or Old Trafford.
"Big love Eddie & Lucy."
Featured Image – Porky Pig