News
Six By Nico is bringing back its Chippy Tea tasting menu
WIth cheesy chips, scampi, and deep-fried Mars Bars with Irn Bru sorbet for pudding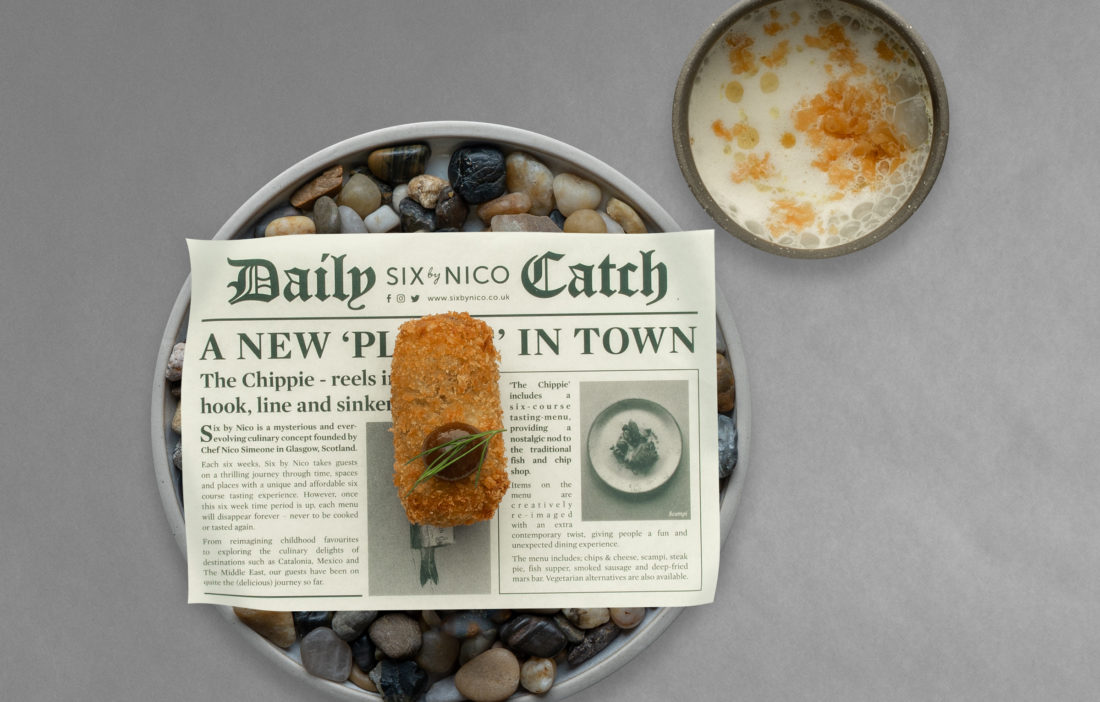 Six By Nico, the Manchester restaurant that offers diners six-course tasting menus for just £37, has revealed it will be bringing back its popular Chippy Tea tasting menu this month.
Featuring such chip shop favourites as the deep-fried Mars bars, scampi, cheesy chips and steak pie, The Chippie menu was a huge hit when it was first unveiled in 2019 – leading the restaurant to receive 3,000 advance bookings for the six course experience.
It was later reintroduced as an at-home dining kit during lockdown before returning again as 'The Chippie 2.0' in the summer of 2020 when restaurants were allowed to reopen.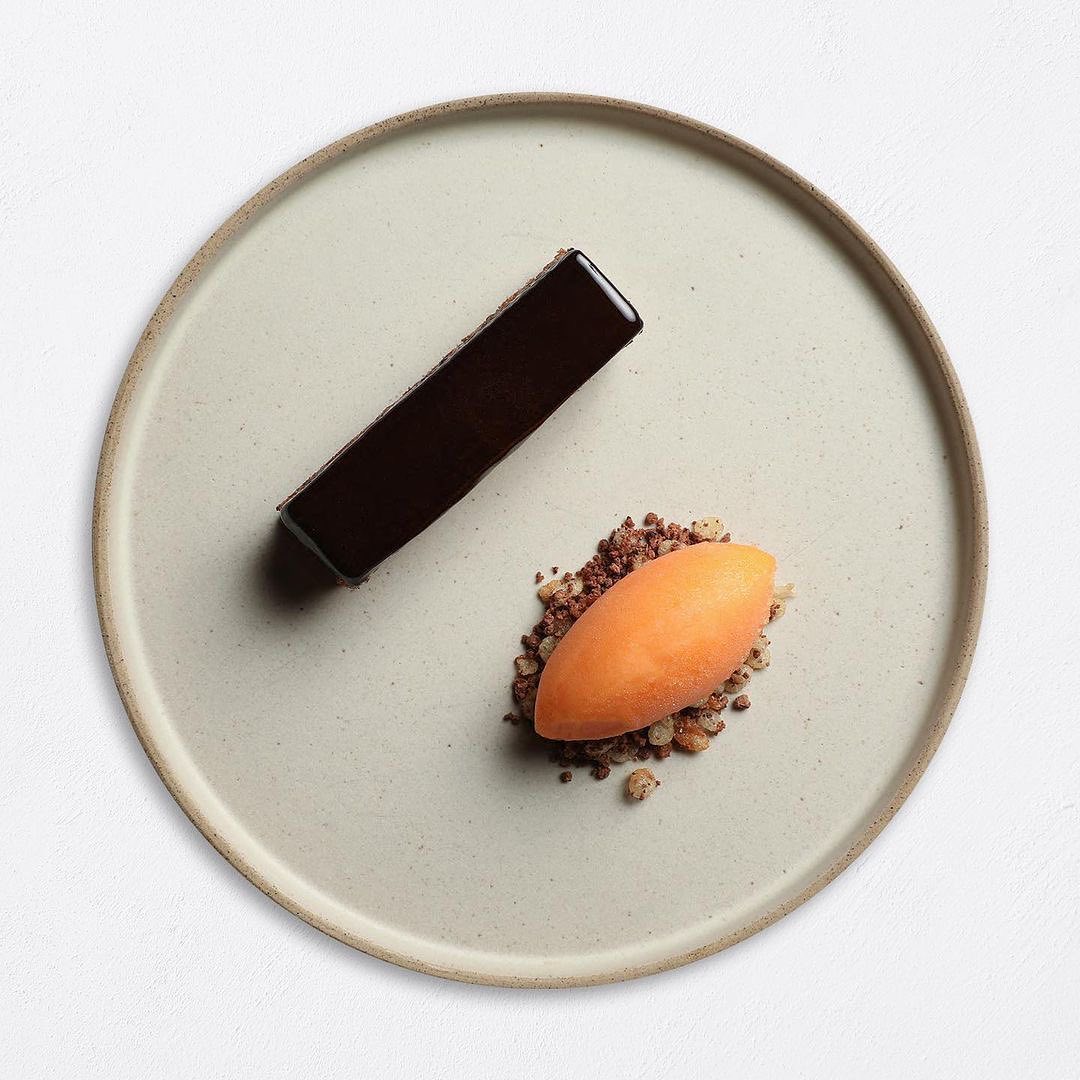 Now, it's making another return to the restaurant with six refreshed chip shop-inspired courses on offer – each paying homage to ultimate British comfort foods.
The brainchild of half-Scottish, half-Italian chef Nico Simeone, the first course will comprise chips and cheese (Parmesan Espuma / Curry Oil & Emulsion / Crisp Potato Terrine), before offering an ode to Scampi (Crispy Monkfish / Dill Emulsion / Gribiche / Peas / Beurre Blanc).
This will be followed by courses of Steak Pie (24 Hour Beef Shin / Burnt Onion Ketchup / Mushroom Duxelle / 'Meaty Salsa), Fish Supper (Scrabster Coley / Pickled Mussels / Confit Fennel / Samphire / Beer Emulsion) and Smoked Sausage (Trio of Pork / Apple / Black Pudding / Salt Baked Celeriac / Choucroute).
The menu will then finish with the longstanding pudding favourite Deep Fried Mars bar (Chocolate Pave / Irn Bru Sorbet / Deep Fried Mars Bar), for the ultimate naughty chip shop treat.
Read more: A huge vegan market is coming to Manchester this winter
There are alternative menus available for vegans and veggies, with dishes including Root Vegetable Pie (urnt Onion Ketchup / Mushroom Duxelle), Crispy Tofu (Confit Fennel / Samphire / House Sauce / Beer Scraps) and Halloumi (Confit Fennel / Samphire / House Sauce / Beer Scraps).
As for paired wines, if you really want to push the boat out you can opt for these alongside for just £30 extra a head.
To find out more about the Chippy Tea menu and book a table, visit the Six By Nico website here.
Feature image – Six By Nico