News
Ten weeks of block parties to take over Manchester neighbourhood
Think Bloody Mary's on tap, giant paellas and 'globe-trotting' patio parties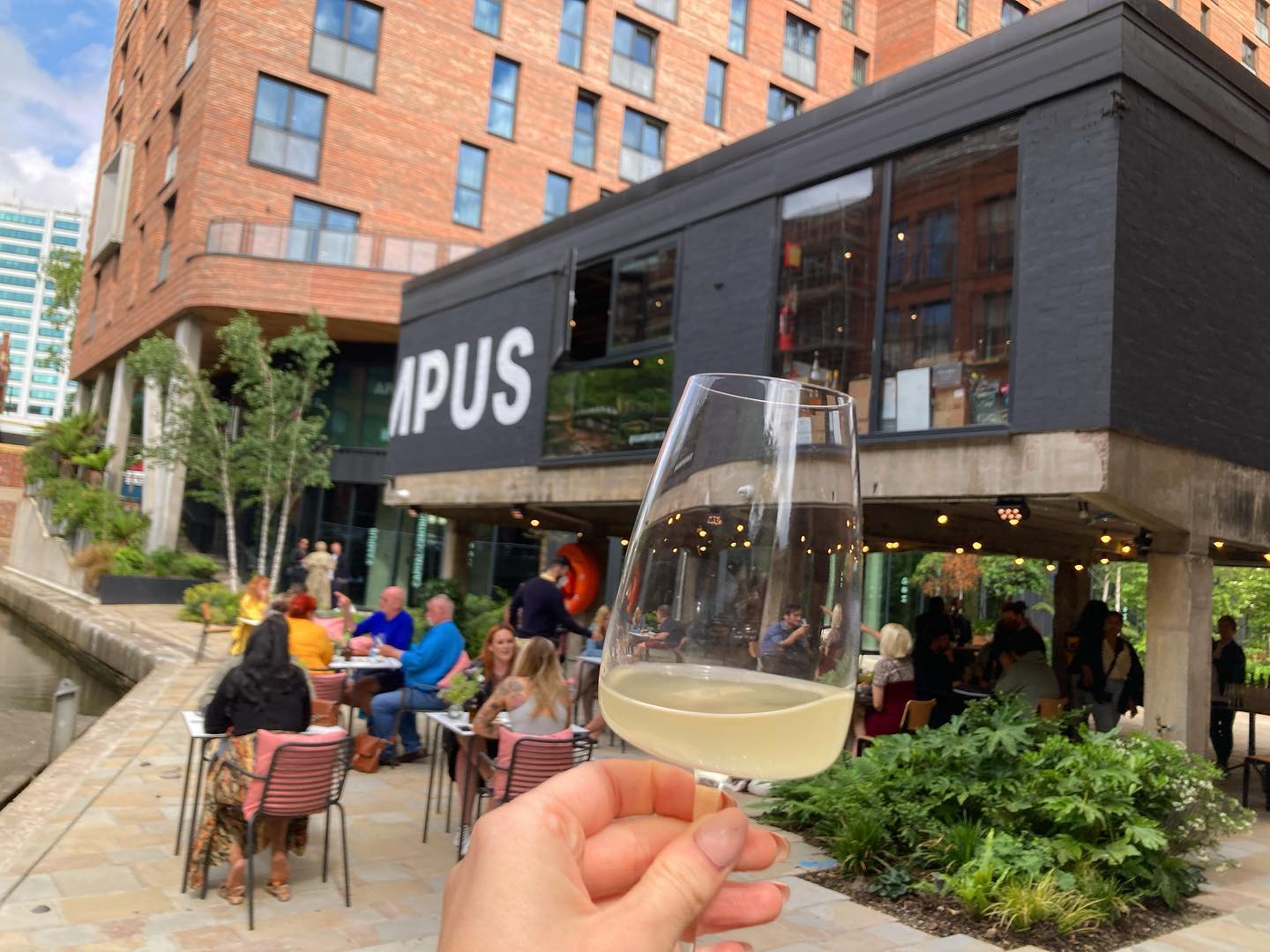 Manchester's neighbourhood Kampus is gearing up to host a solid ten weeks of back-to-back block parties from its canal-side garden.
From laid-back disco vibes to escapist California beach sounds, Irish folk parties, raucous Mexican festivities to smooth NYC jazz, each weekend will see guest DJs take to the decks to spin tunes from different corners of the world.
Kicking off from Friday 15 April, the neighbourhood will play host to a range of eclectic patio parties with free-flowing beer from Manchester brewery Cloudwater.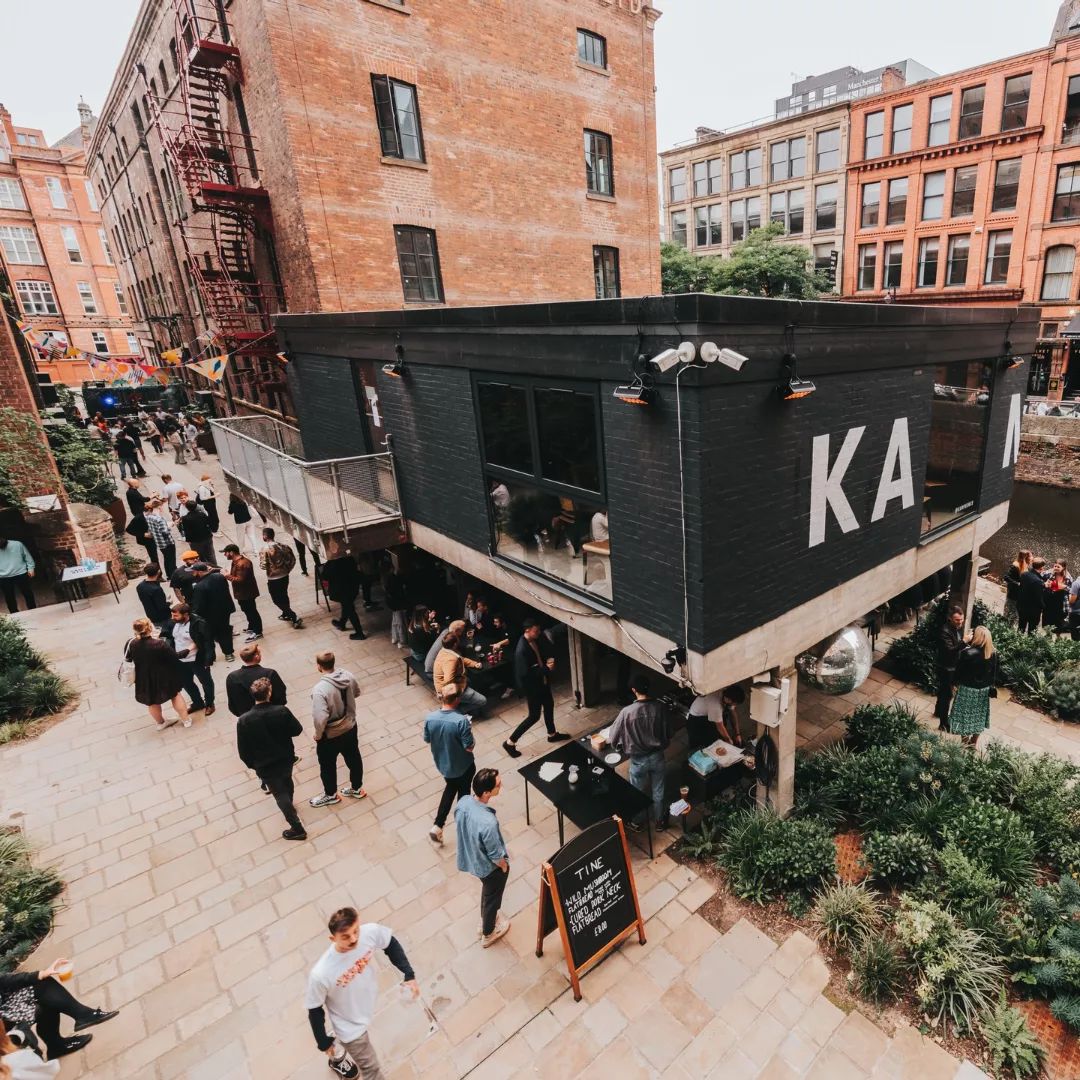 As for food, Ramsbottom favourites Levanter will be moving into the Kampus Bungalow for a residency -serving up tapas, giant paella and charcuterie boards aplenty over the ten-week period.
Every Saturday and Sunday from 11am, the team will be putting on a special Spanish brunch with a rotating menu and special Bloody Mary cocktails from Cloudwater on tap, using a different base spirit and garnish each week.
The residency – to takeover the Kampus gardens and Bungalow – will run until Sunday 26 June 2022.
Paul Jones, co-founder of Cloudwater, said: "The vibe at Kampus last summer was knock-out, with people dancing in the gardens and sipping craft beer overlooking Canal Street.
"We're properly excited about this line-up. We not only wanted to celebrate the best of Manchester's scene, with local DJs and artists, but cherry-pick the best produce from around the world and showcase it during a run of epic neighbourhood parties.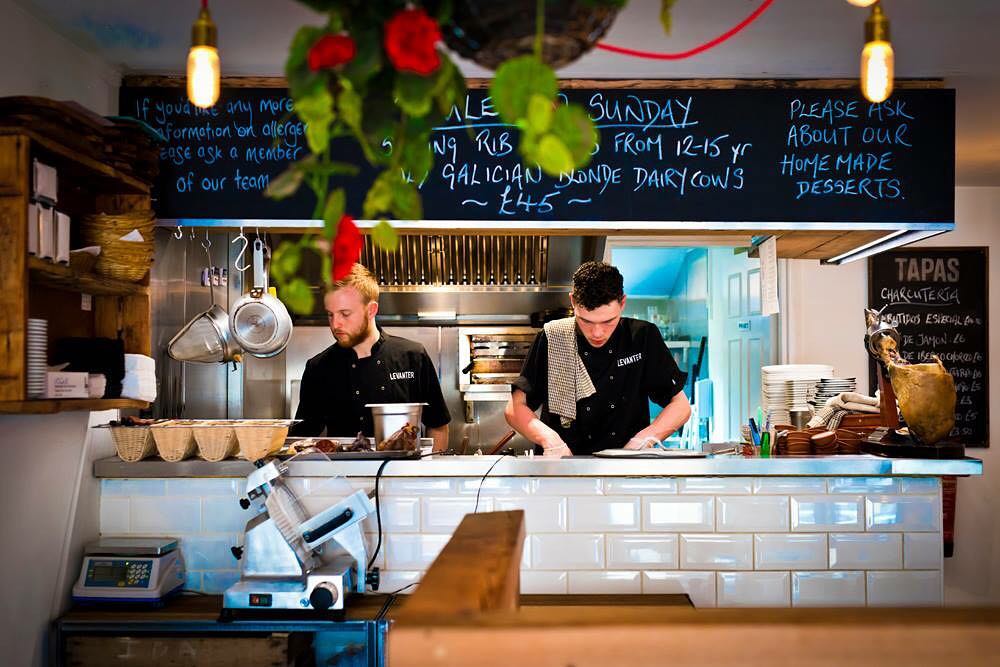 "The global weekenders mean we can not only rotate our own beers, but serve up amazing imported drinks from our friends in Europe and the US to the Manchester crowd."
The residency is further expansion for Ramsbottom favourites Levanter.
Born from founder Joe Botham's love for Flamenco music and Andalusian culture, the restaurant and sister brand Baratxuri went on to gain critical acclaim – with rave reviews from national food critics, awards and a place in the Michelin Guide.
Based at The Bungalow, the canalside concrete block on stilts at Kampus, they'll be serving up food from 11am to 9pm Thursday to Saturday, and 11am to 8pm on Sunday throughout the residency.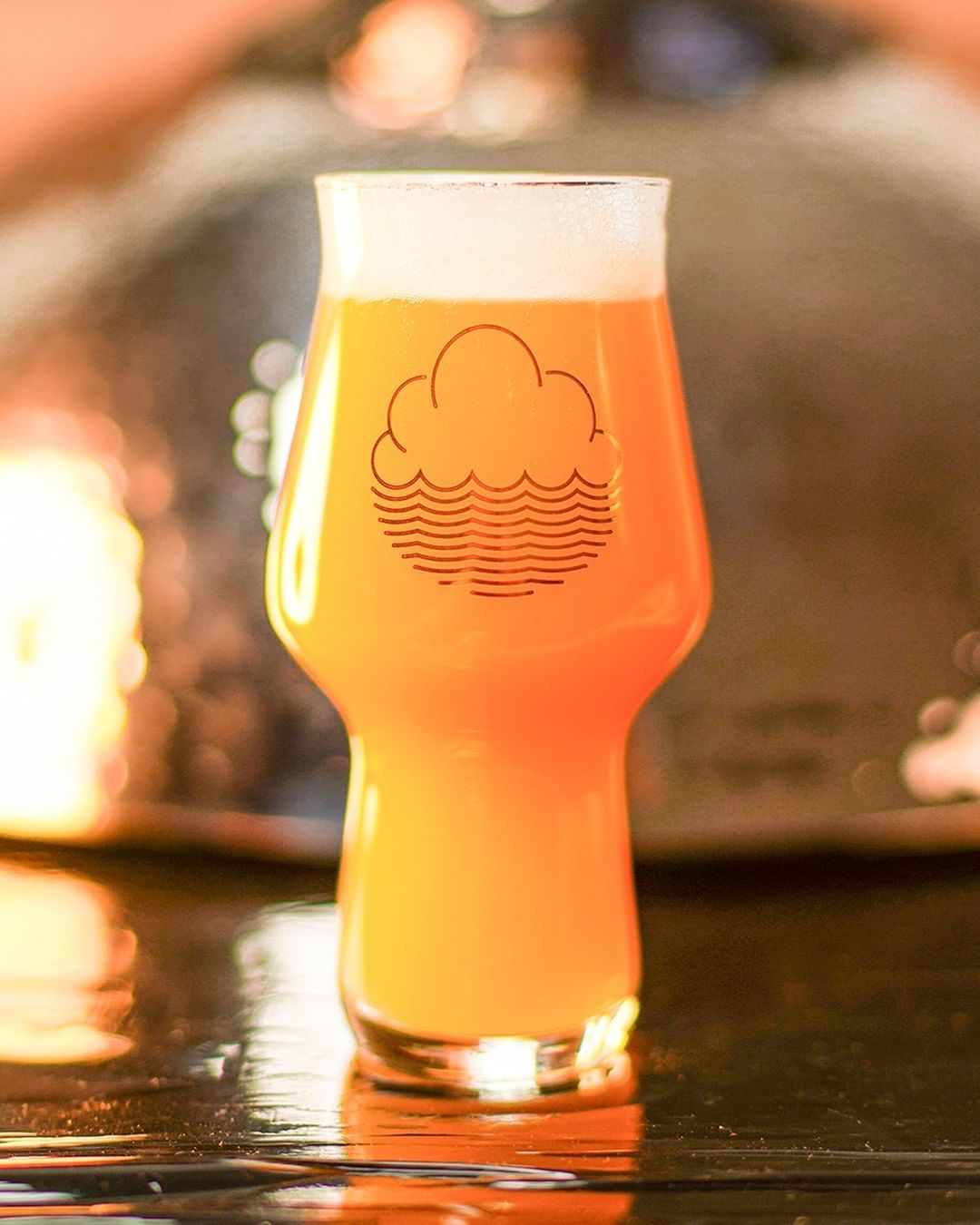 Giant paella will be served in the garden from 3pm on weekends, with both meat and vegan options.
Joe Botham, owner of Levanter and Baratxuri, said: "We're all about serving delicious, Spanish food in a way that's unpretentious, traditional but above all social. It's about the shared experience of having great food and spending time with the people you love the most.
"This residency will be perfect for that, visitors can expect giant paella cooked outside, hand-carved Jamon Iberico de Bellota and a raft of our favourite dishes we picked up on our travels around Spain's stunning villages.

"We've done our own thing and gained an awesome following at Levanter, but we've always loved collaborating with like-minded people. Coming to Kampus is like coming home, it's got that neighbourhood feel that we love and loads of our old mates who've gone on to found great brands that are due to open here too."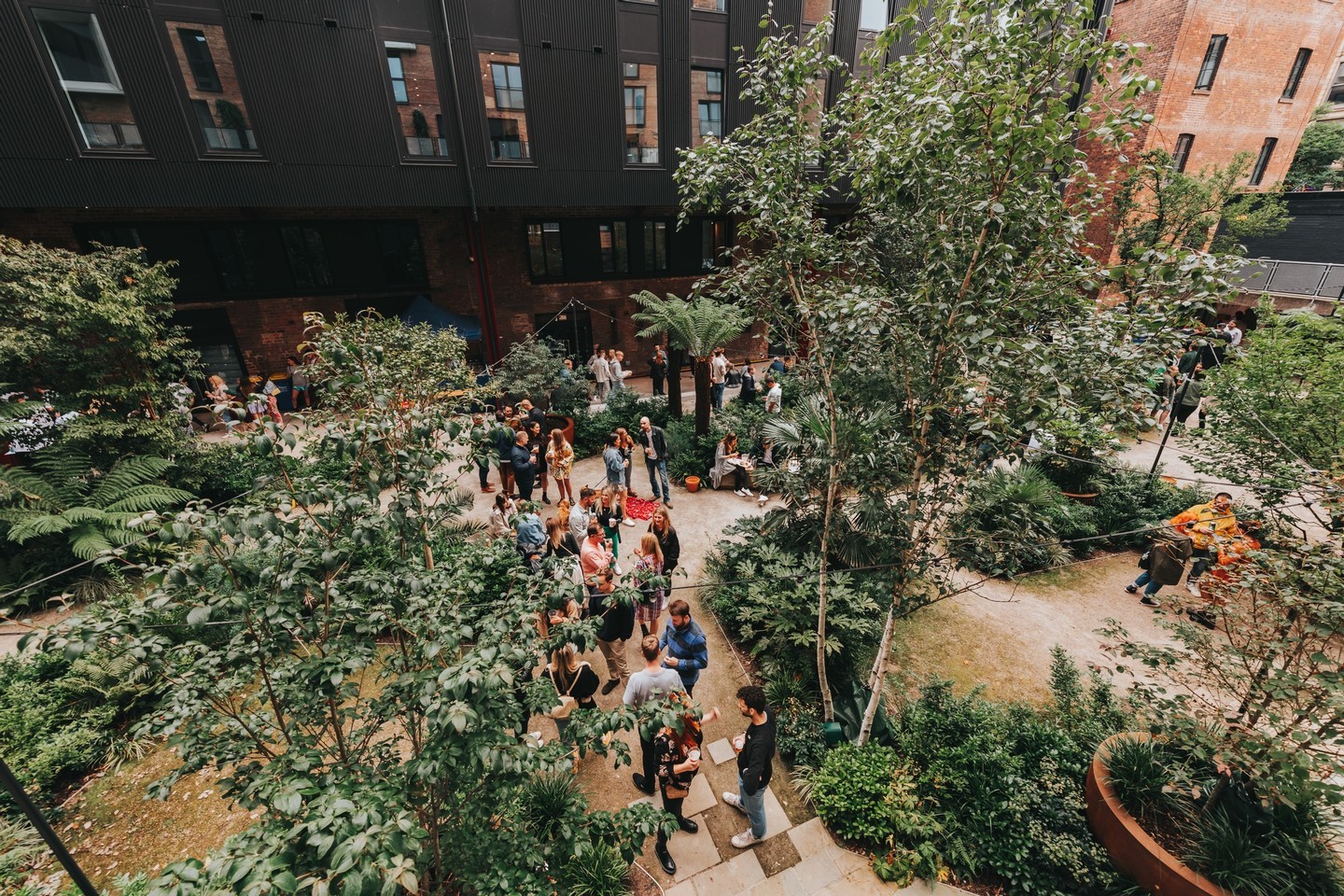 The Cloudwater X Levanter global weekender line-up will include:
Manchester Long Bank Holiday (14-17 April)
Known Manchester DJs and homegrown city favourite beers
Spanish house music, specially imported Basqueland beers and cider, plus Record Store Day pop-up featuring indie record shops selling and spinning hot records.
California Bank Holiday (28 April – 1 May)
Beach soundtrack, surf rock and hip hop, with guest beers flown in.
Cinco de Mayo celebrations, with traditional décor and Latin party vibes.
Fresh imported beer from our neighbours, folk music, spoken word artists and stalls.
Eclectic mix of Jazz in all its forms, paired with beers from the best NYC breweries.
Fresh beers from Toronto's finest, including Bellwoods, Sonnen Hill and Goodspeed breweries.
The Queer Ju-Beer-lee Festival Bank Holiday (2-5 June)
Celebrating the Best of British in honour of Queen Liz! Party bags and street party at the ready, pouring fresh beer from the Queer Brewing Project.
Fun-twist on a Portuguese party, with Fado and Flamenco tunes, with port-infused Bloody Marys.
New England USA (16 –19 June)
Levanter dishes with beers from some of the highest rated breweries in the world.
Manchester closer (23-26 June)
Manchester favourites to celebrate our home town, with back-to-back tunes!
Feature image – Kampus