News
The 2019–20 Premier League season is officially suspended
[siteorigin_widget class="SiteOrigin_Widget_PanelImage_Widget"][/siteorigin_widget]
[siteorigin_widget class="SiteOrigin_Widget_PanelText_Widget"][/siteorigin_widget]
[siteorigin_widget class="SiteOrigin_Widget_PanelText_Widget"][/siteorigin_widget]
[siteorigin_widget class="SiteOrigin_Widget_PanelText_Widget"][/siteorigin_widget]
News
Rival Manchester fans urged to use different Wembley travel routes for FA Cup final

Emily Sergeant
Football fans from rival Manchester clubs heading to watch the FA Cup final this weekend are being urged to take different travel routes to each other.
In preparation for what is set to be a massive day for our city, where Manchester United and Manchester City face each other in an all-Manchester final of the Emirates FA Cup at Wembley Stadium this Saturday, Transport for Greater Manchester (TfGM) has now issued some urgent travel advice for fans.
With it being the first time the two Manchester clubs have battled it out for the trophy in the final in the 151-year-old football competition's illustrious history, tens of thousands of fans are expected to make the journey down to the capital.
But with this influx of excitable rival fans, admittedly, comes a set of challenges.
This is why The FA and TfGM have decided to introduce some measures, and issue travel tips and guidance, in a bid to make sure everyone stays safe, while still soaking in all the atmosphere of the historic day at the same time.
Due to what TfGM has called "significant" coordinated strike action by rail unions RMT and Aslef on Saturday, all supporters heading to the FA Cup final are advised to avoid trains and "consider alternative travel arrangements" instead – making sure to allow "additional time for travel" and planning their journeys "ahead of time".
Fans are also being asked to check the road network carefully, as it's also highly likely that traditional routes to Wembley will be "busier than normal" as a result of rail strikes.
The FA has confirmed that it will be providing 60 coaches for both Manchester clubs to help supporters get to Wembley and return to Manchester once the game has finished, but aside from this, TfGM has suggested that "anyone without an official match ticket should not travel to the game".
The two Manchester clubs have been advised to encourage fans to use separate travel routes to each other to avoid clashes, and a list of service stations for each team has now also been published – confirming all the rumours to be true.
Allocation of motorway service stations
Manchester City supporters
Lymm
Sandbach
Stafford
Norton Canes
Corley
Rugby
Watford Gap
Northampton
Newport Pagnell
Toddington
London Gateway
Manchester United supporters
Knutsford
Keele
Hilton
Warwick
Cherwell Valley
Oxford
Beaconsfield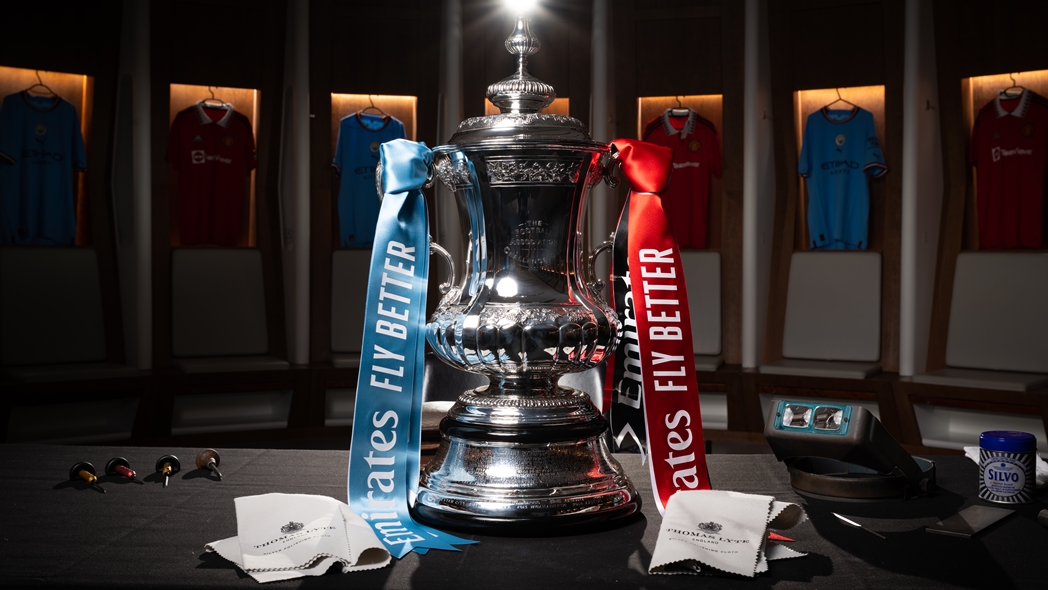 When it comes to the travel routes supporters of each team are advised to take, TfGM is urging Manchester City fans to take the M62/M1 as the first port of call, or taking the M6/M1 or M6/M6 Toll/M1 as a back-up option.
Manchester United supporters are encouraged to take the M6/M42/M40.
On top of information on travel routes and service station allocations, TfGM has also shared tips for matchday parking, tube travel around London, and more.
Read more:
You can find out more FA Cup final travel advice on the TfGM website here.
Featured Image – Wikimedia Commons
News
Two teens arrested after death of 21-year-old man found with 'serious injuries' in Old Trafford

Emily Sergeant
Two teenage boys have been arrested following the death of a 21-year-old man who was found with "serious injuries" in Manchester.
The arrests come after Greater Manchester Police (GMP) was called to reports of a "disturbance" at an address on Kings Road in the Old Trafford area of Manchester at around 7:45pm yesterday evening (Wednesday 31 May), where a 21-year-old victim was found seriously injured.
Despite the best efforts of the first responders, the young man was sadly pronounced dead at the scene, GMP confirmed.
Following the incident, additional police officers have been deployed to the Old Trafford area.
It has now also been confirmed by GMP that two teenage boys have been arrested in connection with this incident – a 15-year-old on suspicion of murder, and a 16-year-old on suspicion of possession of an offensive weapon in the nearby area.
Both remain in custody ahead of questioning.
A murder investigation has now been launched, which GMP says is currently in the "very early stages", and police are urgently appealing for witnesses to come forward with any information or footage which may assist with this.
"A team of experienced officers will be working throughout the night and over the coming days to understand a timeline of events that will help us piece together what has happened," explained Detective Superintendent Jane Higham.
"We recognise that incidents of this nature will cause concern in our communities, not just in Old Trafford, but across Greater Manchester, and as a result there will be a visible increase of police officers in the area over the coming days whilst detectives investigate.
"Anyone with any concerns is encouraged to come and speak to us."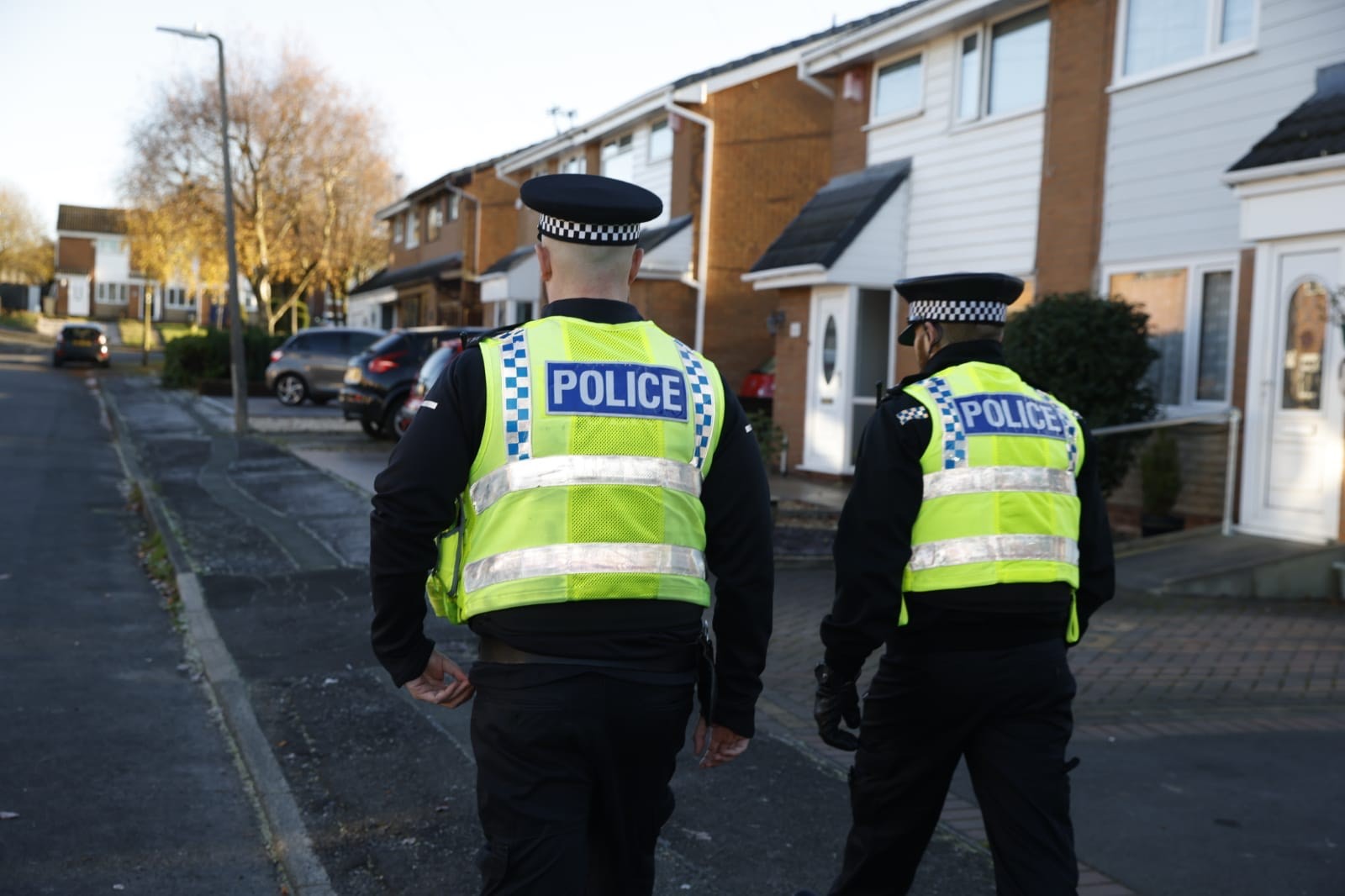 DS Higham is urging anyone who was in the Old Trafford area at the time of the incident yesterday evening, or anyone who has mobile, dashcam, doorbell, or CCTV footage that may be of interest, to contact us GMP as "even the smallest piece of evidence may help with our investigation and provide answers for the young man's family".
Anyone with information is asked to contact GMP on 101 quoting log number 3367 31/5/2023.
Read more:
Or alternatively, details can be passed on anonymously to the independent charity Crimestoppers on 0800 555 111.
Featured Image – Google Maps