News
The new 'secret garden' bar hidden behind a mysterious door in Manchester's Northern Quarter
Think ski chalets, cute cable car carriages, upturned pastel beer barrels and plenty of foliage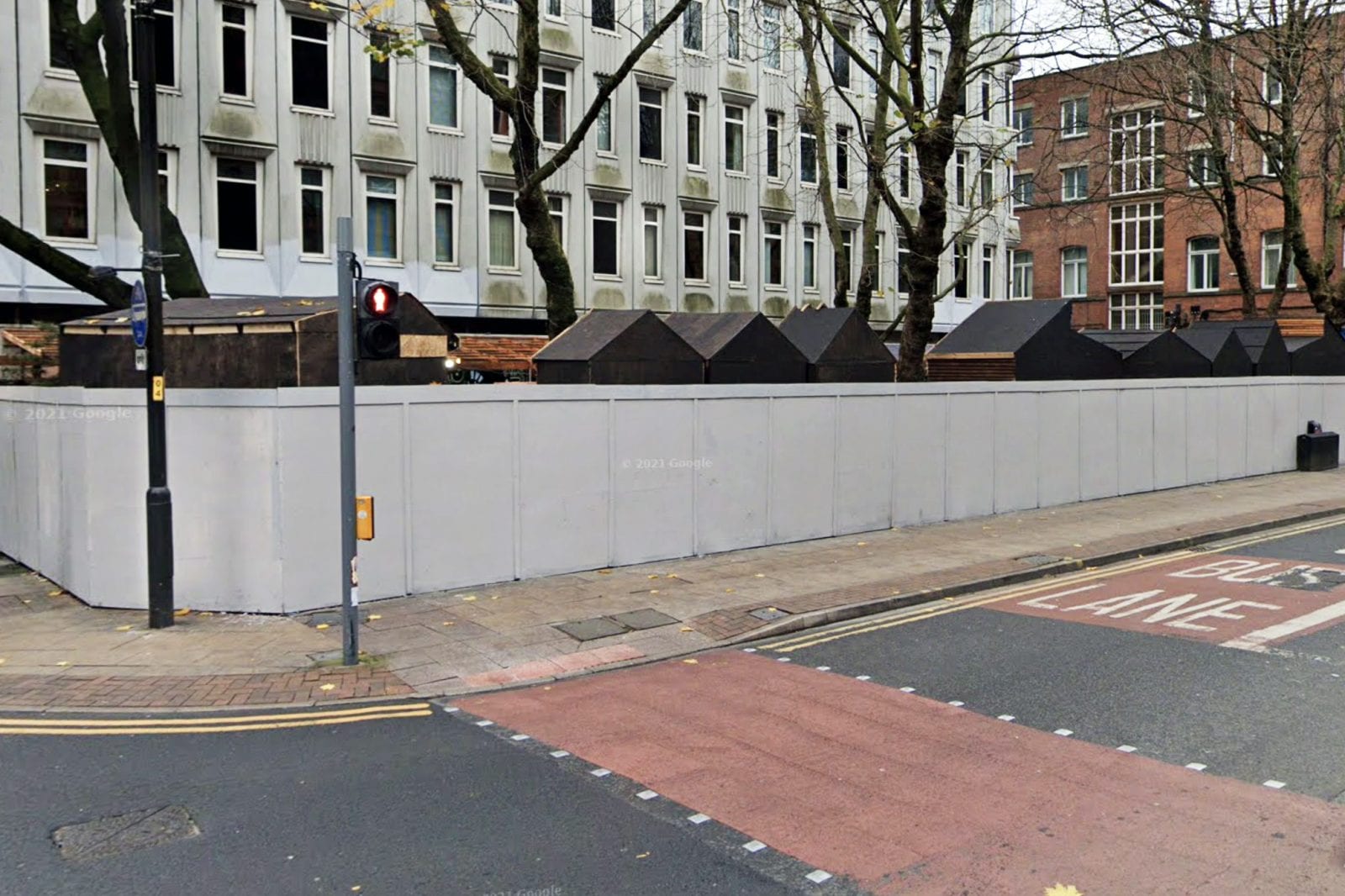 It all began with the appearance of a mysterious door on Dale Street in 2020.
First materialising at the end of last year, the door – tall, imposing, and a bit too grand for this particularly run-down part of town – quickly prompted questions from locals as to what could be going on behind it.
After all, prior to its emergence, the area had only ever been known as a hang out for rough sleepers and was nearly always littered with drug-taking paraphernalia. How times change.
Neighbouring book shop Chapter One – long-overlooked (unfairly, might we add) as a relic of a Northern Quarter from days gone by – has suddenly become the focus of every hipster in the city as they clamour to find out more about its new 'secret garden' opening.
Created by Chapter One in partnership with Manchester real estate developer Buzz Ventures, planning permission for the new drinking and dining spot at Chatsworth Gardens was first granted in August 2019.
Like many planned openings, it's suffered some delays due to the events of the past year (and a bit). But today the vision, a Victorian-inspired blossoming pocket park, becomes a reality as Mala opens its doors to the public for the very first time.
Filled with ski chalets, cute cable car carriages, upturned beer barrels painted in pastels and plenty of foliage, it's a peaceful oasis in the midst of the bustling city centre.
There's plenty of covered seating, with a mass of long tables and picnic benches dotted around the split-level garden. Twinkling fairy lights above will give the garden added ambience once night falls.
Dog friendly and strictly no smoking, the 4,000 sq. ft plot is all about the drinks right now – but has plans to introduce food offerings provided by local restaurants in the near future.
Drinks on offer seem to focus quite heavily on cocktails, with a decent spritz menu catching our eye and sounding perfectly refreshing for a long, hot summer.
Of course, there are also some classic staples on there- think Pornstar Martinis and watermelon mojitos.
There's a decent selection of pints, too, with Camden Town beers and Paulaner pilsner both served on draught.
There's no need to book, in fact, you can't – it's strictly walk-ins only. A good one to remember this weekend if you can't get in anywhere else, considering Mala still seems to be slightly off the radar for now.
We don't expect that will last very long, though, so don't hang about.