News
The Queen needs a cleaner: Here's how to apply
[siteorigin_widget class="SiteOrigin_Widget_PanelImage_Widget"][/siteorigin_widget]
[siteorigin_widget class="SiteOrigin_Widget_PanelText_Widget"][/siteorigin_widget]
[siteorigin_widget class="SiteOrigin_Widget_PanelImage_Widget"][/siteorigin_widget]
[siteorigin_widget class="SiteOrigin_Widget_PanelText_Widget"][/siteorigin_widget]
News
Rio Ferdinand is helping change young lives with community programmes in Oldham and Salford

Danny Jones
Ex-Manchester United and England defender Rio Ferdinand and his foundation's wonderful work is helping better the lives of young people in Oldham, Salford and across Manchester as a whole.
Over the past year, the Rio Ferdinand Foundation and The Guinness Partnership have been putting together a vital social initiative aimed at providing opportunities and resources to young people across Greater Manchester, helping them develop their skills and aspirations for future working life.
Now, after a hugely successful 12-month campaign, their skills and progression community programme, participants are well and truly starting to feel the impact, with 90% of those taking part now stating that they are enjoying a clear idea and focus on what they want to do for a career.
It may have be thriving in Salford and Oldham at the moment, but given the benefit the scheme has already had — not to mention the ambition the Rio Ferdinand Foundation has shown around various areas of the UK since being set up in 2012 — we can only see this spreading further across the region.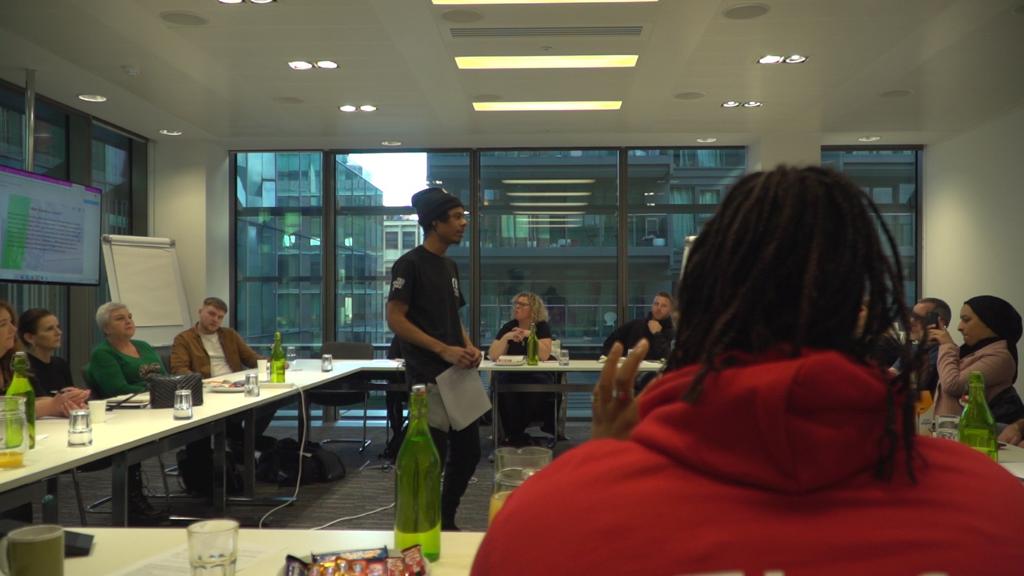 The skills-based initiative engages young people aged under 25 years old and living in Guinness homes in a six-month skills-based programme which has been up and running in the two Manc boroughs, as well as the London boroughs of Southwark and Lambeth, since March 2022.
Young people from both Oldham and Salford take part in a weekly schedule of activities designed to tackle youth unemployment, including digital media training (photography, product design, filmmaking, podcasting), building and construction, CV workshops, mock interviews and more.
Not only do these shadowing opportunities garner confidence and raise aspirations among other young people in the local community, but they also help directly develop their employability skills via mentoring.
For instance, Matthew, 19 from Royton in Oldham, completed the programme and then was supported to apply to the Guinness Aspire Awards to request funding to purchase camera and lighting equipment to help him start a small local photography business. Quality stuff.
Read more:
Matt says that the scheme "has been an amazing opportunity and has given [him] a chance to get back on the right path… I know what I want to do now and can't wait to start… I would recommend that other people in my position get involved with it in the future."
As well as markedly increasing participants health and well-being, all 100% of those involved across Salford and Oldham reported feeling more confident, with many now enjoying opportunities with the Rio Ferdinand Foundation's partners such as Warner Music, Kiss FM, The Jockey Club and the Gym Group.
Speaking on the programme's success, Rio himself said in a statement: "The Foundation is committed to working with young people at the heart of their communities to offer support, training, and opportunities to those that need it… engaging with the Guinness Partnership has provided a great boost to our reach and our work".
Well in, Rio. Thankfully, he isn't the only ex-Manchester-based footballer still trying to make a difference in the local community either:
For all the latest news, events and goings on in Greater Manchester, subscribe to The Manc newsletter HERE.
Featured Image — Supplied/Rio Ferdinand (via Instagram)
News
Police are working to bring 'murder mastermind' John Belfield back to Manchester after drugs arrest abroad

Daisy Jackson
John Belfield, a man wanted on suspicion of murder in Greater Manchester, has been arrested abroad on drug-related offences.
Greater Manchester Police have said they'll now be 'working with international law enforcement agencies' to bring Belfield back to Manchester.
Police have been searching for Belfield, 28, since last summer, believing him to be the 'mastermind' behind the brutal murder of Thomas Campbell.
Campbell, 38, was found dead in his home in Mossley, Tameside, on Saturday 3 July. He had been fatally assaulted and died of the injuries he sustained in the attack.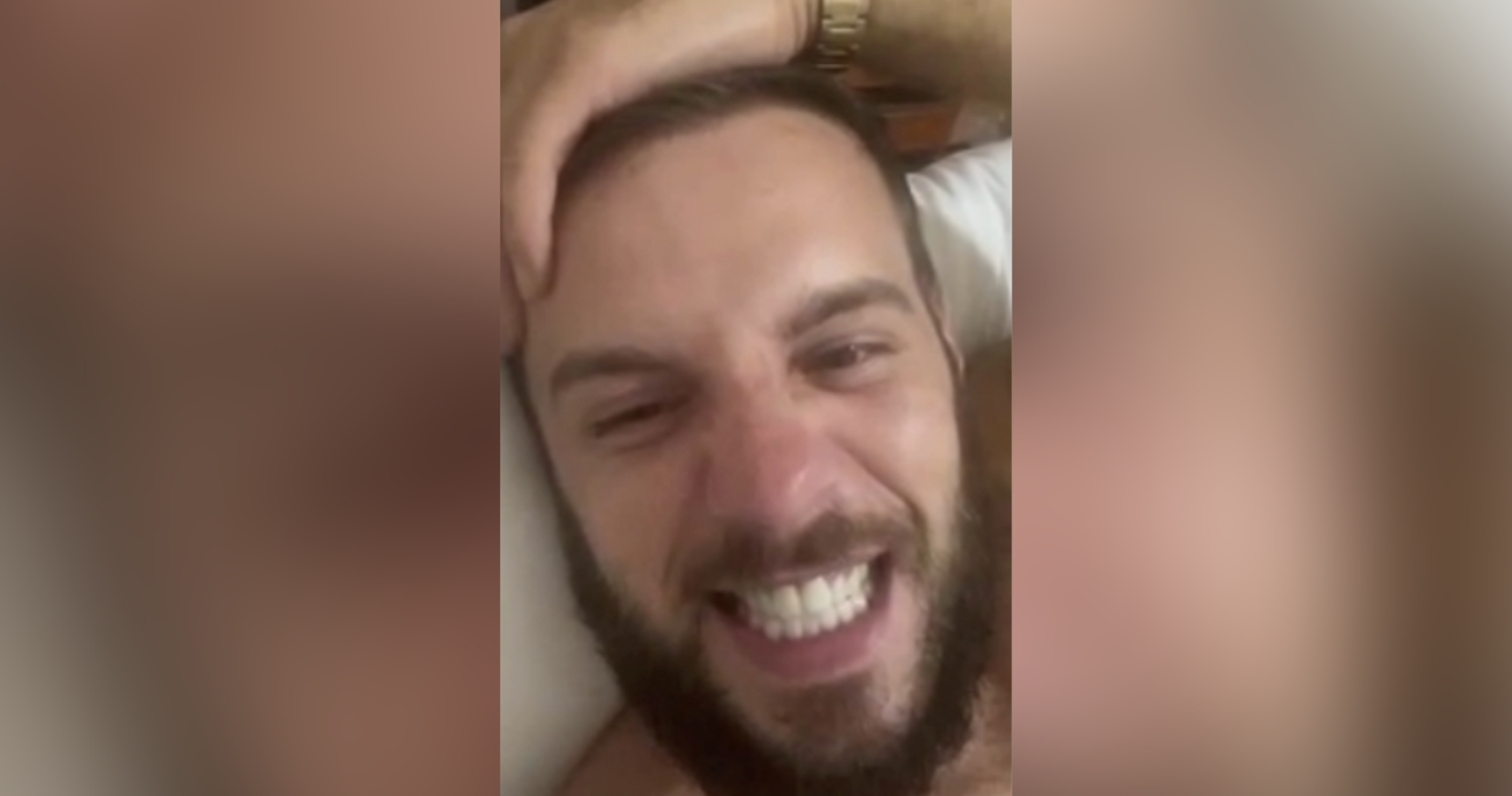 Belfield was arrested on 23 March 2023 by Suriname authorities on suspicion of drug-related offences – he'll likely remain in the South American nation's jurisdiction to face these charges.
Then GMP want to bring him back to Manchester to face questioning from GMP's Major Incident Team.
Detective Chief Inspector Liz Hopkinson from GMP's Major Incident team said: "The news of Belfield's arrest is an important development in our investigation, we will be working with international law enforcement agencies to bring Belfield back to Manchester and continue in our pursuit to find answers for Thomas' family.
Read more
"Through vigilance shown by our colleagues in South America, Belfield was recognised by Suriname's law enforcement upon his arrest and information regarding his whereabouts was shared with our Force Critical Wanted Unit.
"We have previously released numerous appeals to ask for help in finding him and we thank the public for their continued support in this case.
"This is an excellent result which shows once again, that UK law enforcement does not give up on finding those abroad who are wanted for offences in the UK."
Featured image: GMP