News
This Manchester burger restaurant is hosting a 'pay what you feel' day
All in the name of charity, the 'pay what you feel' day at Honest Burgers will help raise funds for Manchester's most vulnerable residents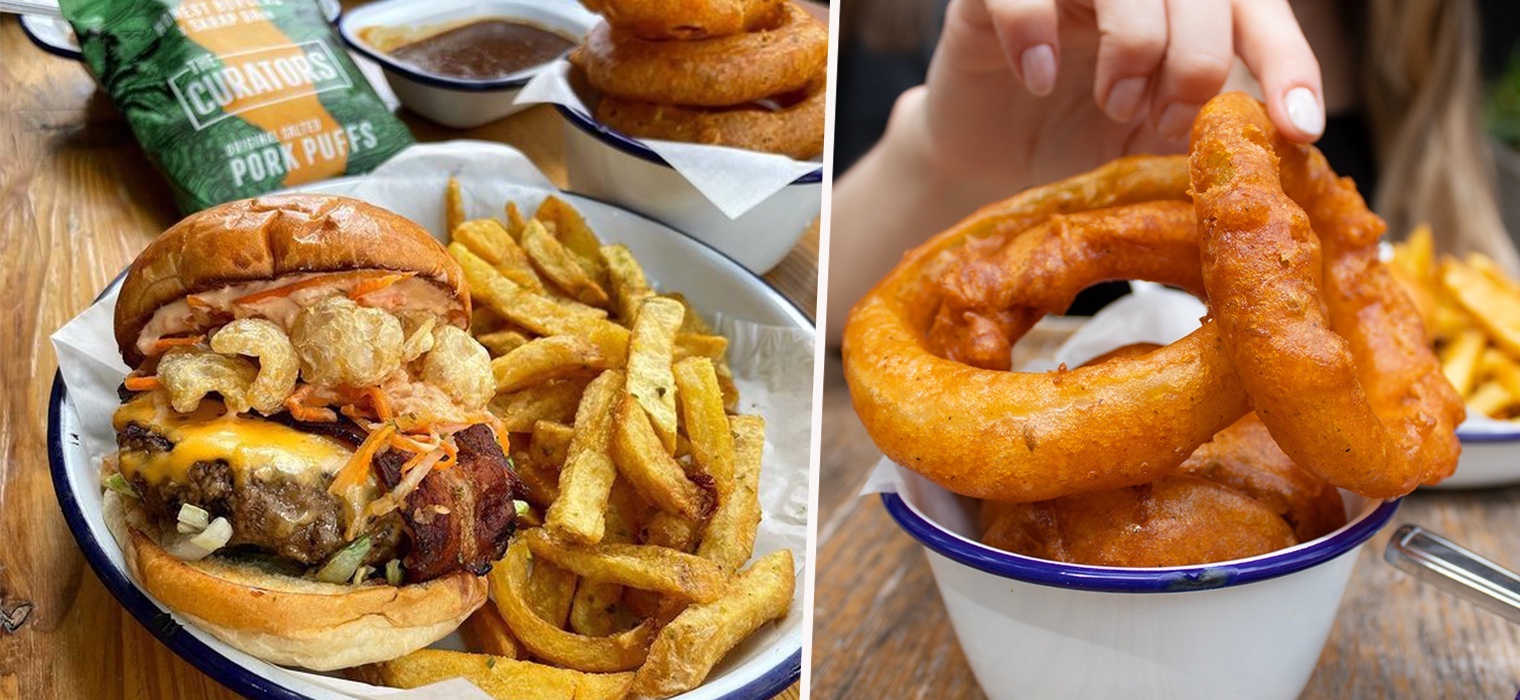 A burger restaurant in Manchester is planning to host a 'pay what you feel' day at its Bridge Street kitchen next week.
Honest Burgers will let Manchester customers pay what they choose for any meals ordered on Monday 21 February between the hours of 1130am and 630pm, in what is being dubbed 'Honesty Box Day'.
The burger kitchen, known for its freshly-made burger patties and rosemary-salted house fries, will then donate all the proceeds from the day to local charity Two Brews.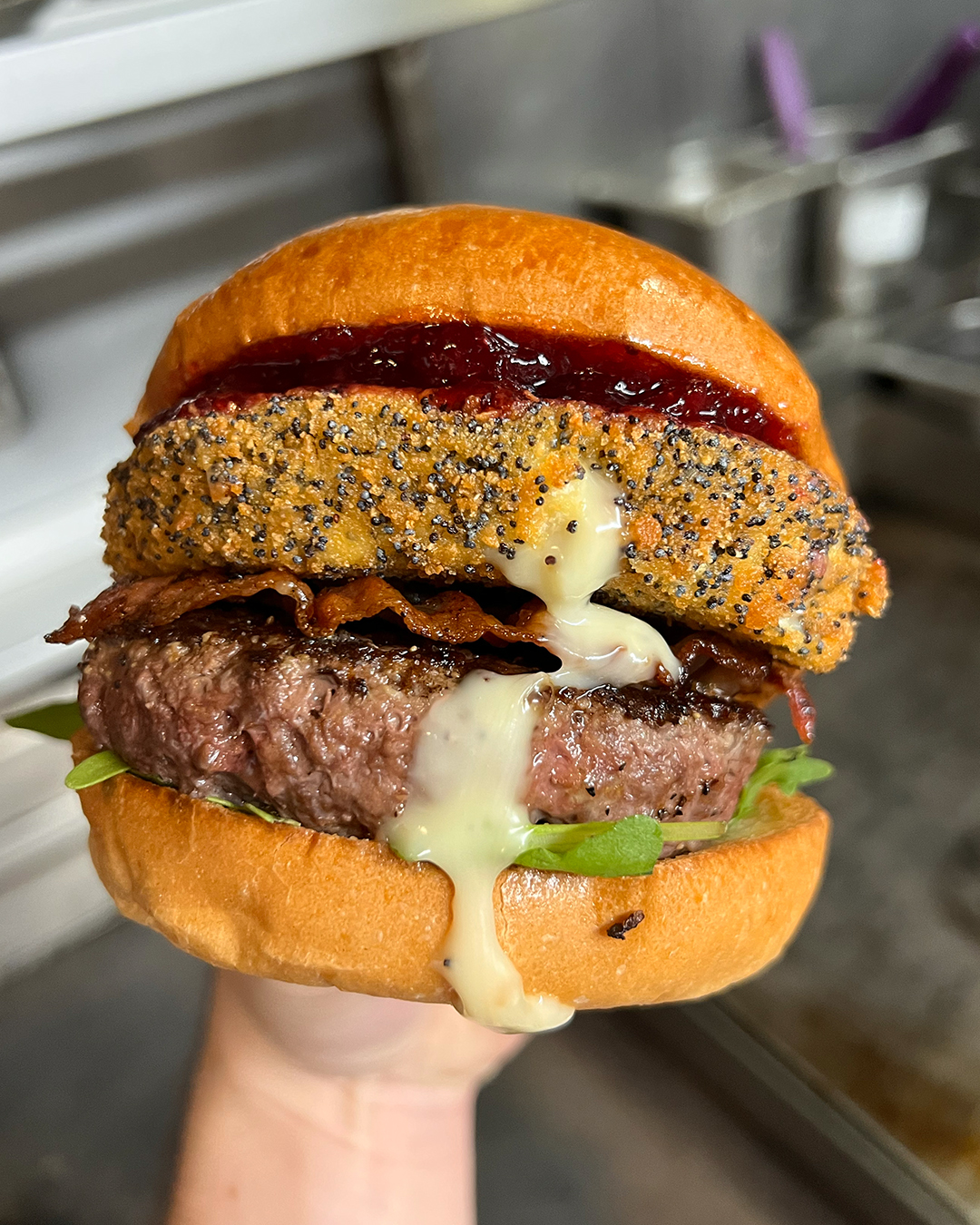 Based in Salford, Two Brews provides hot meals and drinks seven nights a week to vulnerable people living below the poverty line in Greater Manchester.
Founded by an eleven-strong team, the charity's volunteers regularly gather in some of central Manchester's best-known locations to offer help to people who are homeless or otherwise in need – providing warm clothes, sleeping bags, toothbrushes and other essentials.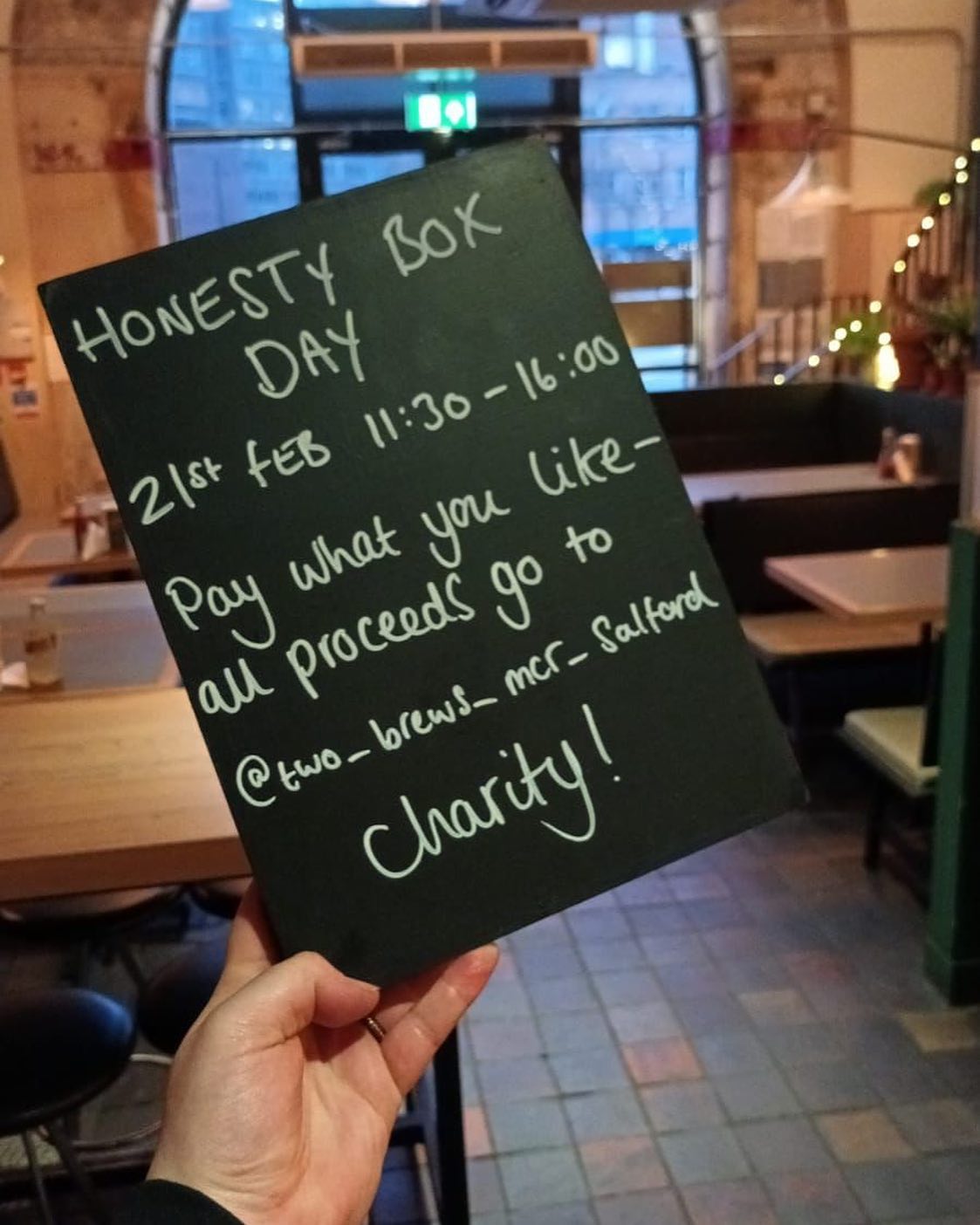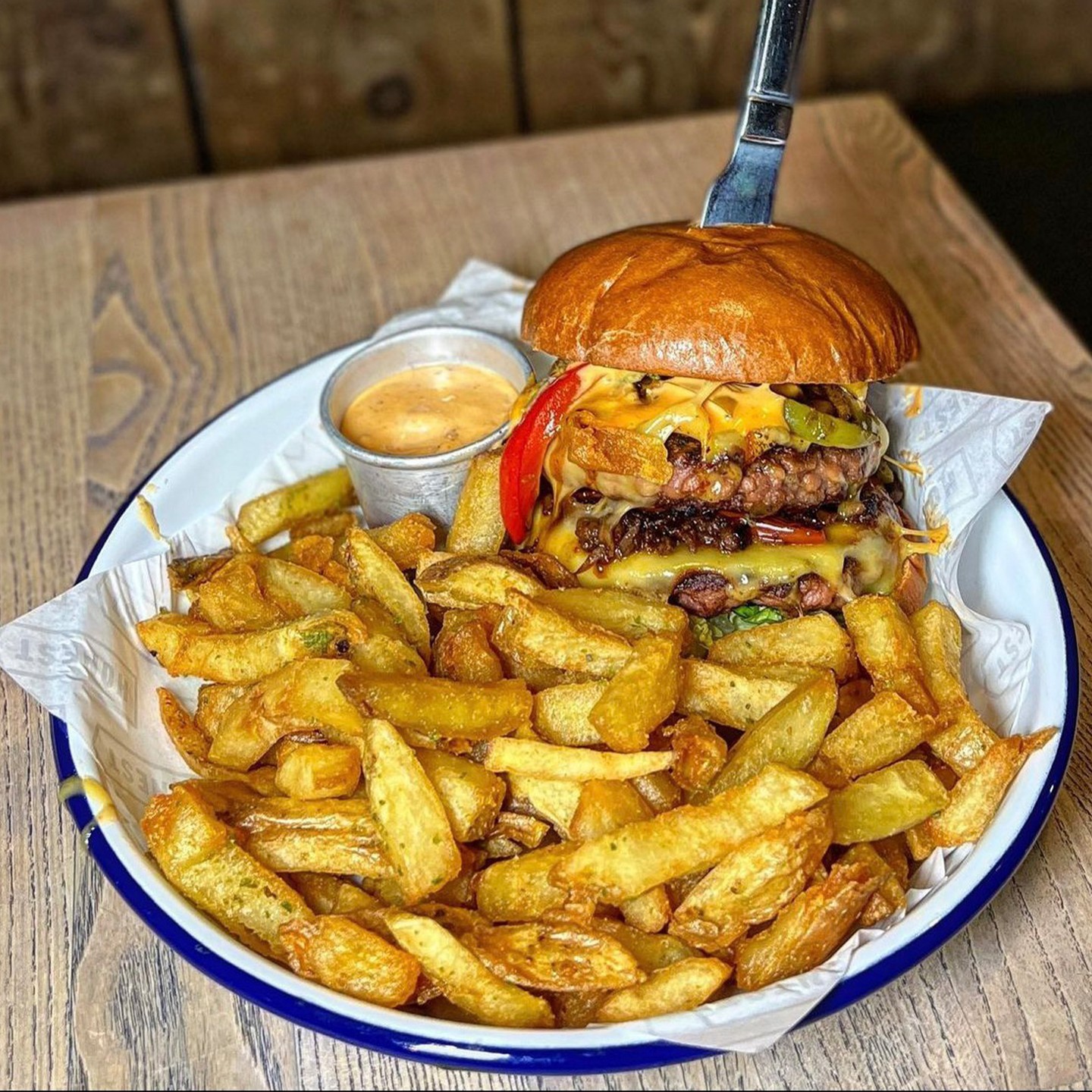 According to the restaurant, which conducted a survey of 1500 people across the UK, Manchester came out on top as the most honest city in the country by a mile – beating both Reading and Greenwich to top the honesty list.
Speaking on their honesty box plans, Honest Burgers Manchester boss Faye Saunders told the Manchester Evening News:
"We might have guessed that our Manchester customers would bring this title home. We love our city for its straight-talking residents who are never shy to tell us what they think.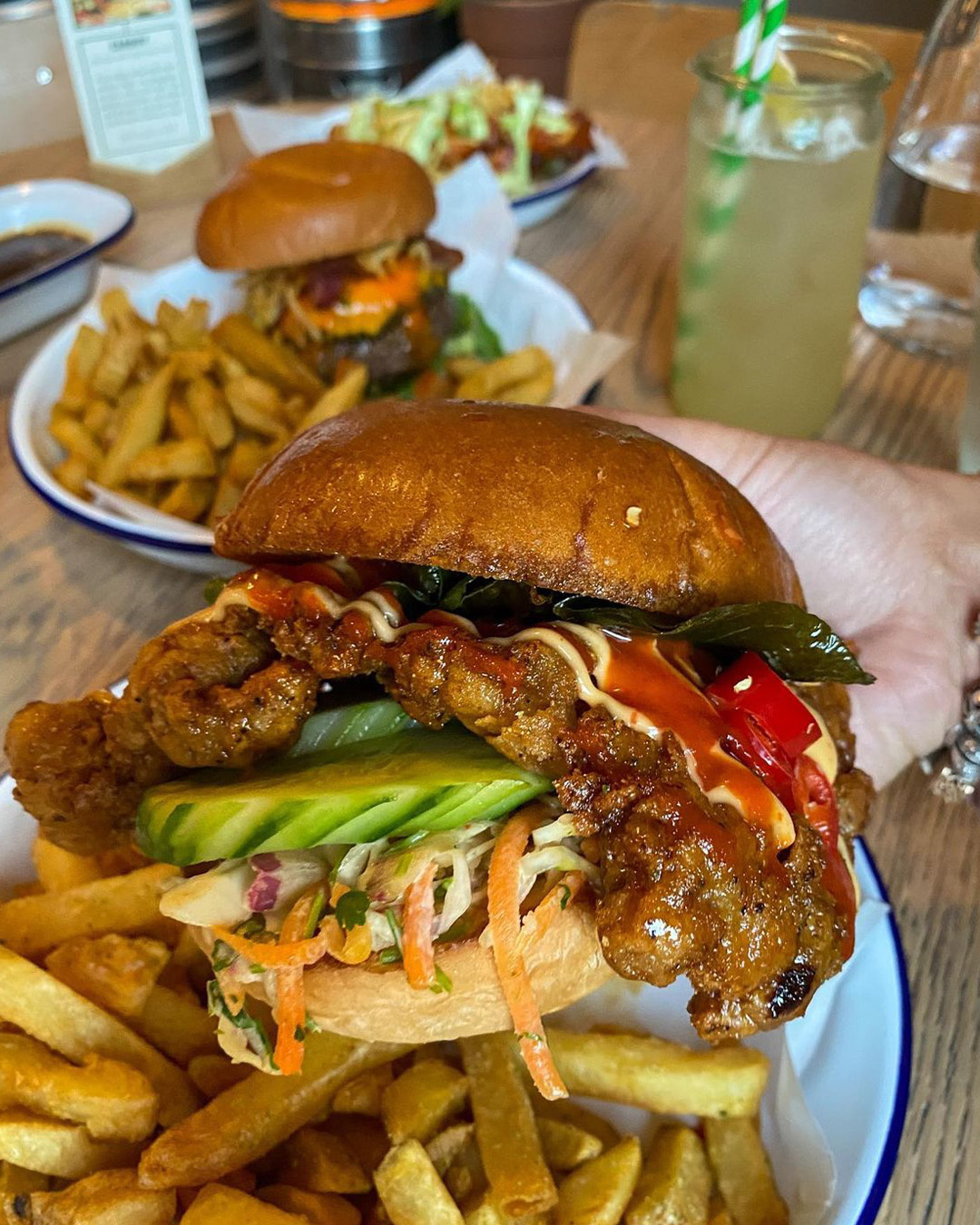 "Our Honesty Box Day will be going towards a great cause too, raising funds for Two Brews – a homegrown local outreach charity helping the homeless communities of Manchester and Salford seven days a week. 100% of our Honesty Box Day takings will go to the charity."
If you want to take part in the honesty box day there's no need to book, in fact, you can't – the restaurant isn't taking reservations. Instead, just turn up between the stated hours, order what you like and then pay what you can. Simple.
Feature image – Honest Burgers