News
This miracle iguana has baffled vets and shocked his owners by coming 'back from the dead'
It's believed that 10-year-old tropical lizard Frank had gone into cold-shock, but vets are unable to figure out why.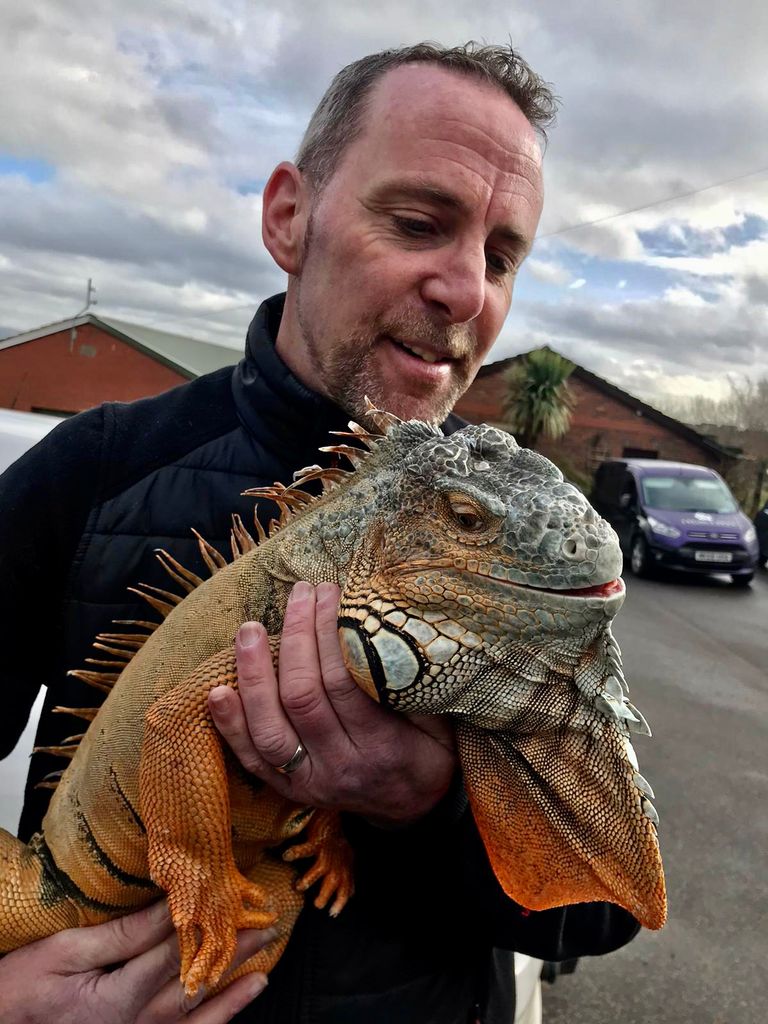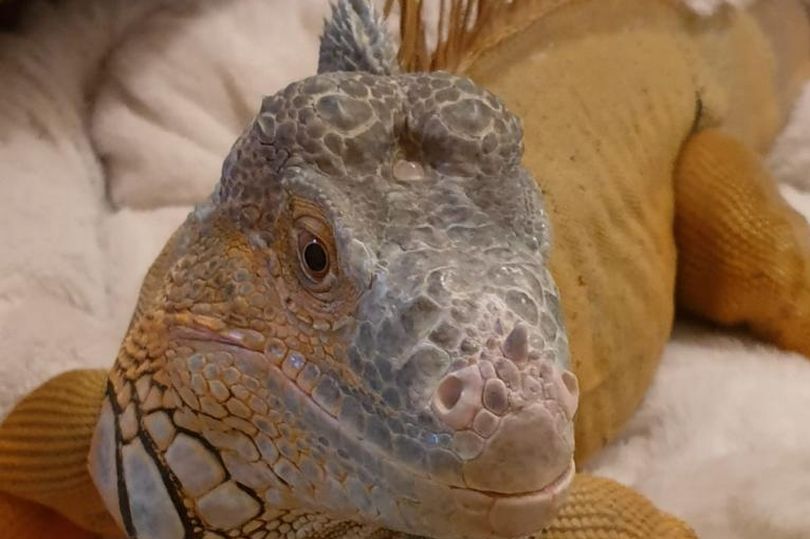 A pet iguana has been called a "miracle" by baffled vets after seemingly coming back to life at a crematorium just hours after "dying".
Frank – a 10-year-old tropical lizard – left his owner Larissa Palmieri devastated after she found him cold, lifeless an unable to open his eyes last Wednesday, but after eventually accepting he had passed away, she was left speechless when she got the call to say that he was actually alive.
It's believed that Frank had gone into cold-shock, but it is unclear as to why this is the case as he was surrounded by several personal heat lamps.
Upon finding Frank slumped over a wooden log in his cage, Larissa feared the worst and then spent the next few hours trying to warm him up by wrapping him in a blanket and putting him near a radiator, but unfortunately, this was not proving effective.
Frank was then put in a box and collected by staff from Legacy Pets Cremation Services in Bury, but later that afternoon, there was a twist in the tale.
While being checked over, Frank started to twitch and opened his eyes.
Relaying the course of events, a Legacy Pets Cremation Services spokesperson said: "Of course, we were startled by this, but took it upon ourselves to contact a reptile expert who advised us that Frank may have become too cold and so his body had put itself in a state of 'cold-shock', where they appear to be deceased but they are actually still alive."
Staff at the crematorium then placed heaters around the iguana and watched Frank become more alert as time went on, before informing his owners.
By the time Larissa and her mother came to collect him, Frank had perked up and was alert.
Frank was then taken to a veterinary clinic in Chorlton and was kept in overnight in order to try and understand how this remarkable situation could have come about, but they remained baffled and couldn't seem to pinpoint exactly why he appeared to be dead for hours.
He has quite-rightly been described as a "miracle" by everyone involved.
And he's now enjoying his new lease of life back at home with his housemates and exotic animal-lover Larissa's other pets, including a Burmese python, a rainbow boa, a common boa constrictor, a dwarf sungazer lizard, three types of geckos, a frog and a rabbit.