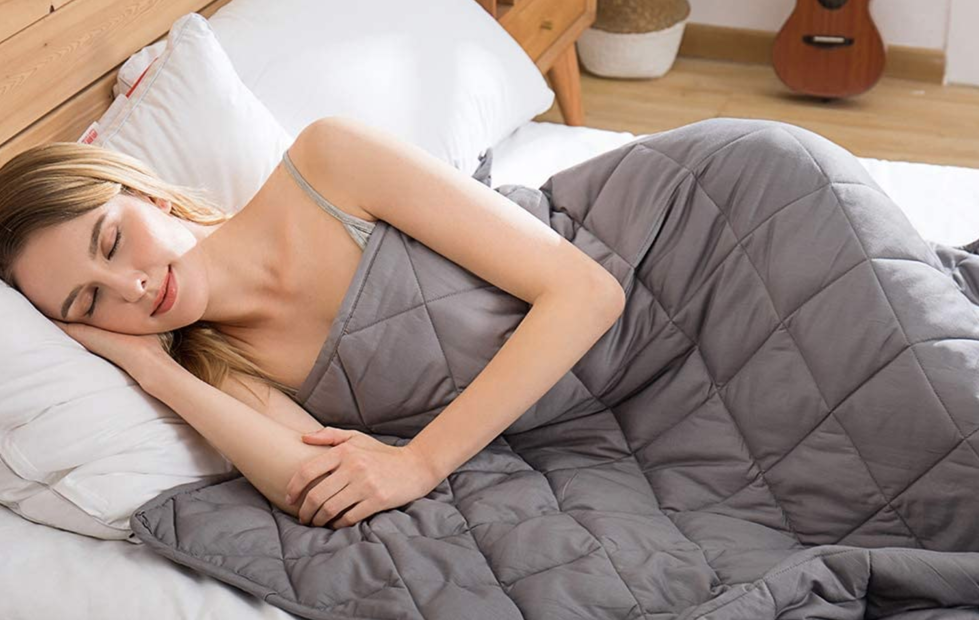 This article contains affiliate links.
Latest statistics released by mental health charity Mind indicate that around 1 in 6 people report experiencing a mental health problem like anxiety in any given week in England.
Having trouble getting to/remaining asleep at night is a commonly-linked issue to this.
If this rings true to you or someone you know, then we've discovered a weighted anti-anxiety therapy blanket on Amazon and if the recent reviews from those suffering with stress and anxiety are anything to go by, then it's definitely worth checking out.
The jaymag Anti Anxiety Weighted Blanket offers "great all-natural sleep" by providing a stimulation called 'Deep Touch Pressure' – which is also known as the feeling of being hugged.
According to the product description on Amazon, the blanket "helps relieve anxiety, relax your mood, calm your body which promotes restful sleep [and] is ideal for anyone seeking a solution for loss of sleep and relaxation".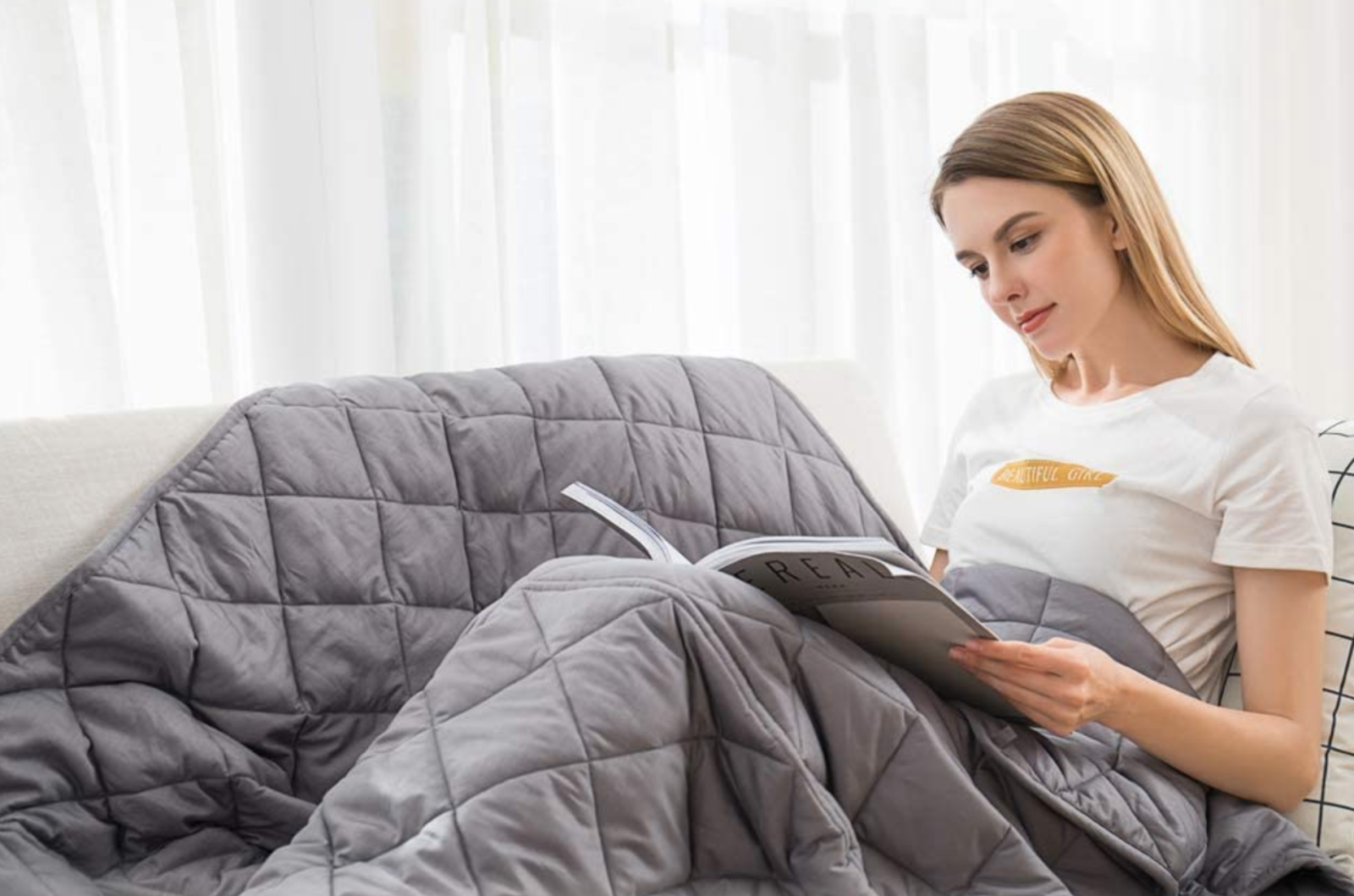 It's been described as a "wonderful sleep aid" and a "sense of security".
As weighted blankets are designed to be approximately 10% of the average person's weight, it also comes in a range of weight options – 6.8kg, 7kg and 9kg – which are suitable for children, teenagers and adults, and the price does increase the heavier the blanket is.
The blanket is made with "premium 100% cotton fabric with high-density stitches, creating a soft and breathable warmth" and a filler of "hypo-allergenic non-toxic glass beads brings you the cooling pressure sensation". The same weight pressure is spread evenly across the blanket which is said to "embrace your body perfectly for peaceful sleeping, reading, relaxing or meditating".
After continuous use of the blanket for 3-7 days, the added weight will typically no longer be noticeable, but the benefits will remain the same.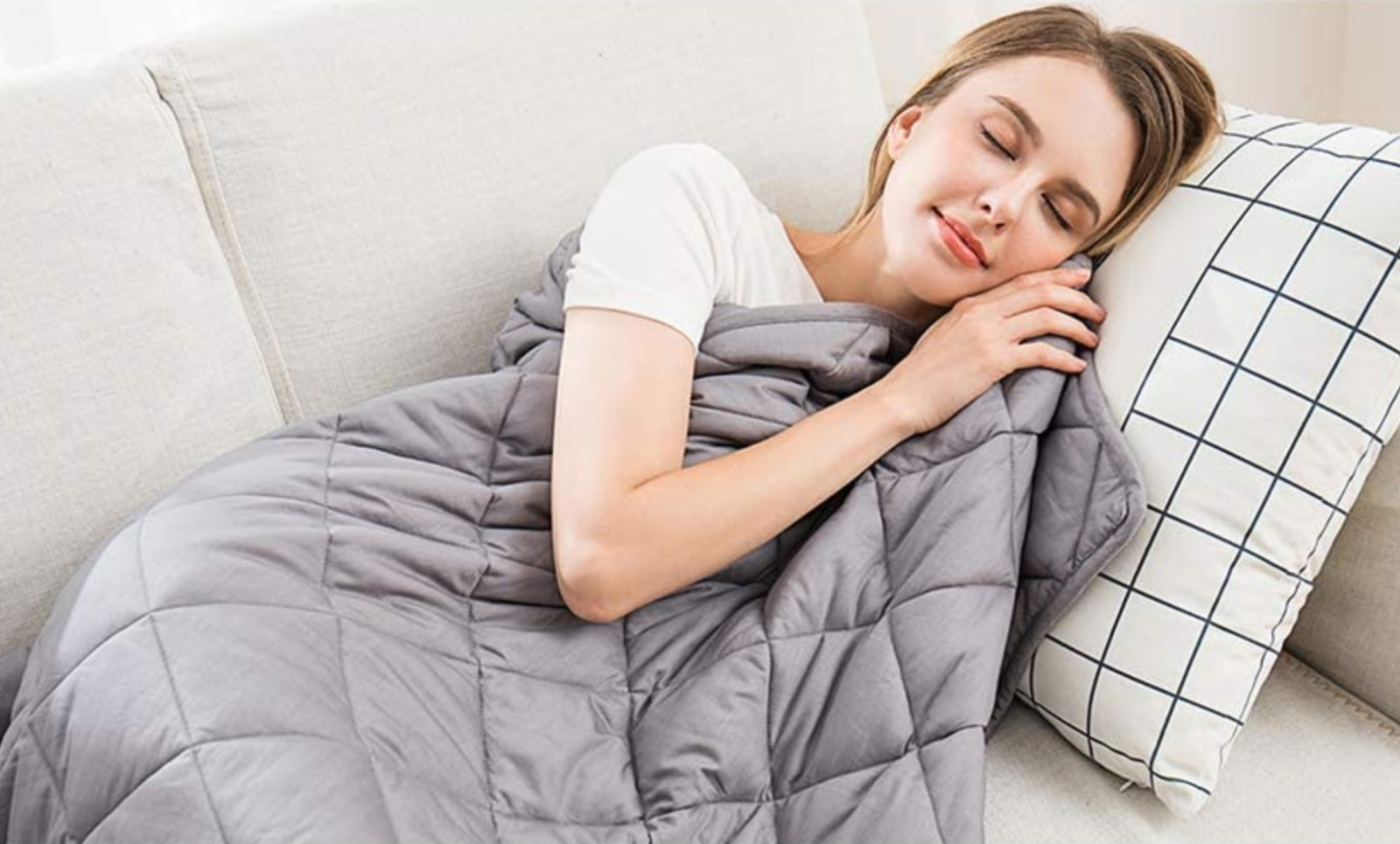 It's retailing on Amazon at £62.99+ FREE delivery and it also has hundreds of positive reviews from plenty of satisfied customers over the years, so if you've been wondering whether it's worth the buy or not, then it might be worth having a read of a few of those to help make your mind up.
It's also listed as an Amazon's Choice product too.
If a better nights sleep is what you're after, then you can get your hands on the jaymag Anti Anxiety Weighted Blanket from Amazon here.