Greater Manchester Police officers were left baffled this week as an uninsured driver explained she had got behind the wheel illegally as she'd been desperate to go looking for the moon.
Officers in GMP's Trafford division pulled over a red Volkswagen for a check on Monday (March 29) after realising the vehicle was not registered in the Manchester area.
According to GMP, many vehicles use false plates for crime in the area, and "the stop was purely routine to make sure the vehicle was in order."
Upon quizzing the driver, police learned that there was no insurance policy in place and explained that a Traffic Offence Report (TOR) would need to be issued.
"I'm really sorry," the driver responded.
"I was trying to find the moon."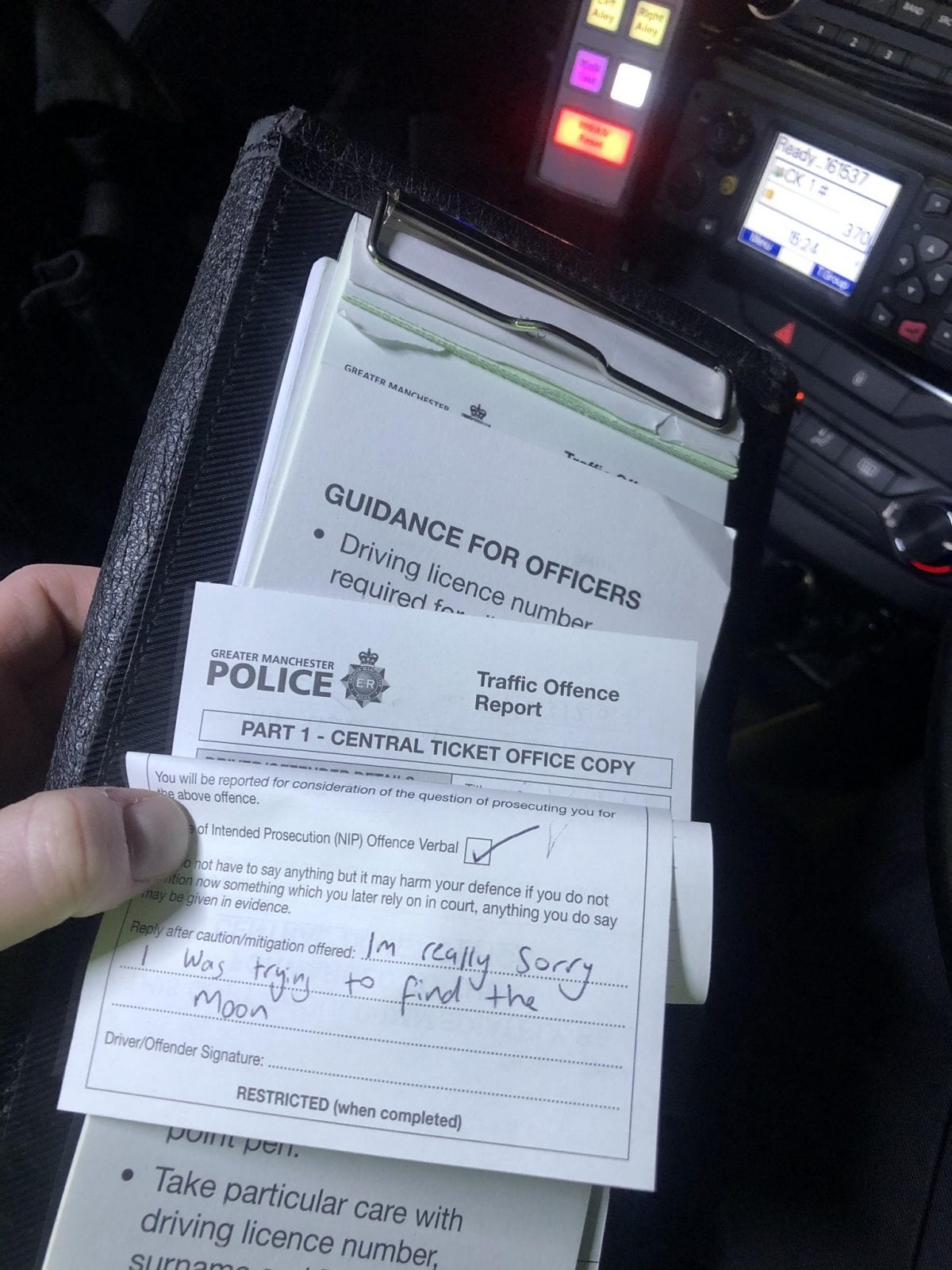 Posting images of the incident online, a GMP Trafford spokesperson stated: "Driver stopped for a routine check as vehicle not registered in Manchester.
"Driver stated she was out looking for the moon, unfortunately for her she would have been better looking for an insurance policy.
"Driver reported."
Featured image: GMP Trafford South