News
Unlimited booze to be removed from all-inclusive holiday packages
[siteorigin_widget class="SiteOrigin_Widget_PanelImage_Widget"][/siteorigin_widget]
[siteorigin_widget class="SiteOrigin_Widget_PanelText_Widget"][/siteorigin_widget]
[siteorigin_widget class="SiteOrigin_Widget_PanelImage_Widget"][/siteorigin_widget]
[siteorigin_widget class="SiteOrigin_Widget_PanelText_Widget"][/siteorigin_widget]
News
The New Didsbury Dozen: the definitive list of boozers on this legendary pub crawl

Danny Jones
Whether you're a born and bred Manc or simply visiting, 'The Didsbury Dozen' is an absolute institution of the Manchester drinking scene.
However, the sad reality of going out post-pandemic is that not every watering hole survived and, unfortunately, some of the original Didsbury Dozen didn't make it through lockdown. Rest in peace, The Stoker's Arms (now Dockyard), The Sanctuary (now Head of Steam), The Slug and more.
That being said, while we will certainly miss them, they say every ending is a new beginning; as one door shuts, another one opens — and when we say door, we of course mean the door to a pub.
So, without further ado, we decided to formalise The NEW Didsbury Dozen. At least one drink in each, those are the rules. You can argue all you like, this is the definitive list from here on out, so you'll just have to deal with it.
1. The Didsbury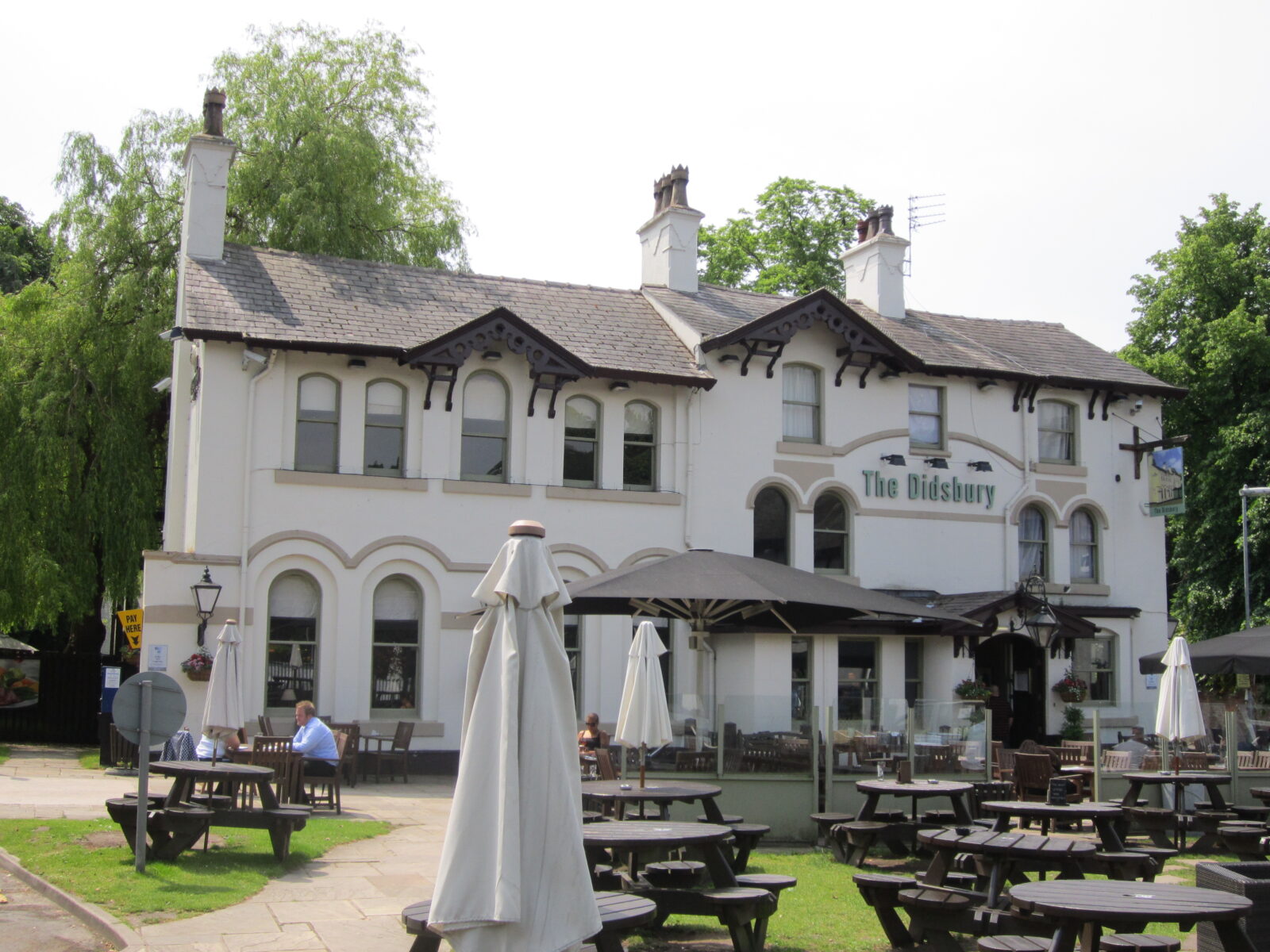 Where else to start but the beginning? Lucky for us, the consensus has always been that a pub crawl called The Didsbury Dozen should obviously start at The Didsbury. Kicking off the crawl on the curved corner of Wilmslow Road, this traditional pub offers little surprise but signals the start of a great night.
2. Ye Olde Cock Inn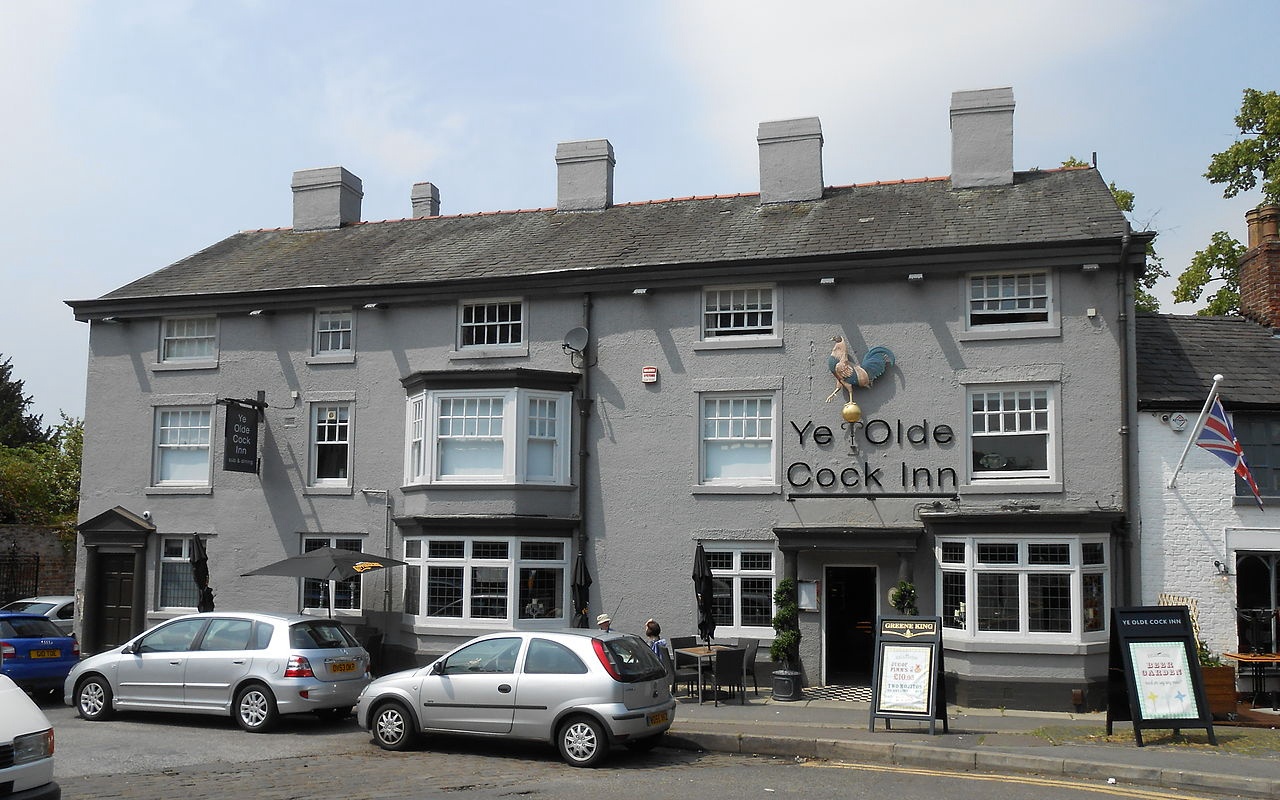 The best part about the opening two pubs on this list is that not only have they remained literal cornerstones of this crawl but they are genuinely spitting distance from each other. As in you just walk five yards. Another 'olde' English pub that offers the same as next door plus a ping pong table. Easy.
3. The Famous Crown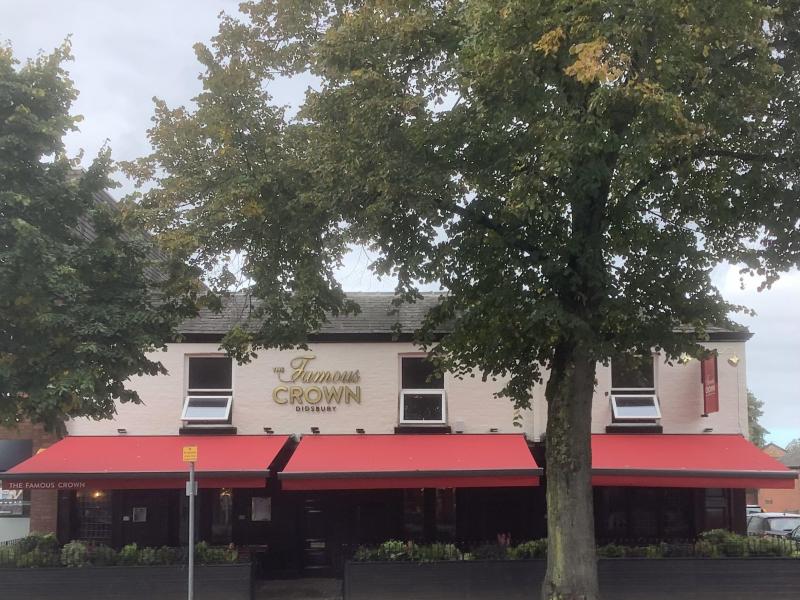 Ok, so now you've had a couple pints, you're ready for the short walk down the road as you begin the first mobile part of The Dozen toward The Famous Crown. What's it famous for? Coming back from the dead with solid beer, a cosy interior and some mint food to line your stomach for the bulk of the boozing.
4. The Royal Oak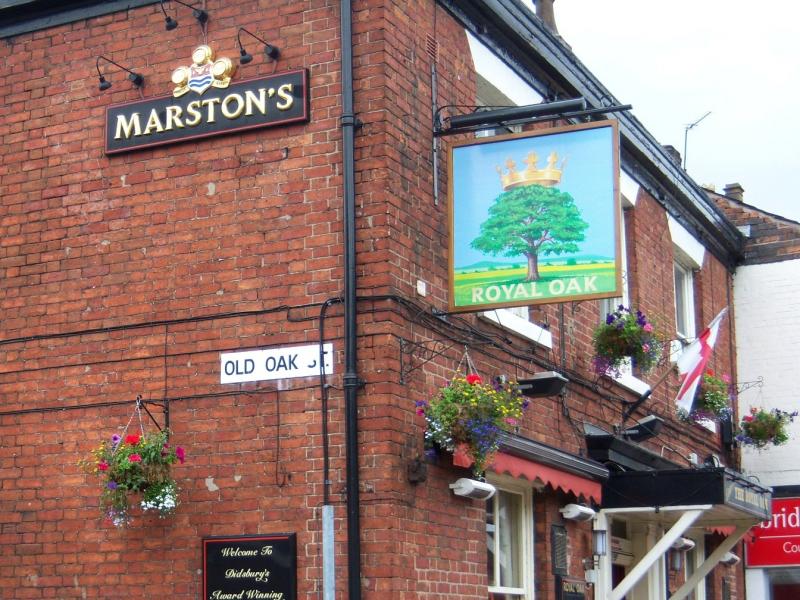 Had some pub grub or at least a butty from the Co-op up the road? Good. Sod that 'eating is cheating' nonsense, this is a long old night and we don't need any heroes — you'll all be heroes at the end. Next up, another non-nonsense boozer: The Royal Oak. Small and cosy; beer, wine and the rest of it. Simple.
5. Fletcher Moss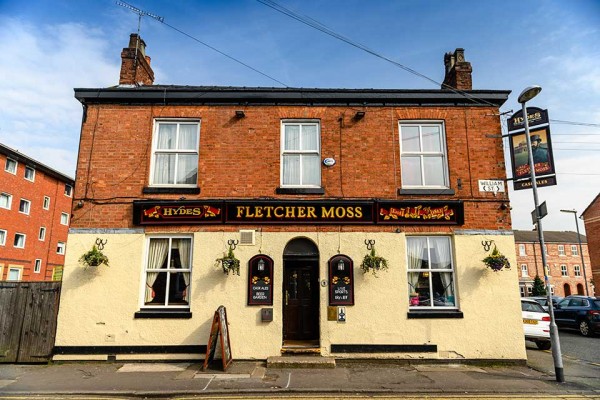 Now we move on to one of our favourites and arguably one of the best bars in Didsbury, let alone on The Dozen, Fletcher Moss. Just 75 yards off the Village high street and offering up live sports, craft beers, plus the beloved beer garden, this hidden gem is just as pretty in the winter as it is in the summer. Iconic.
6. The Nelson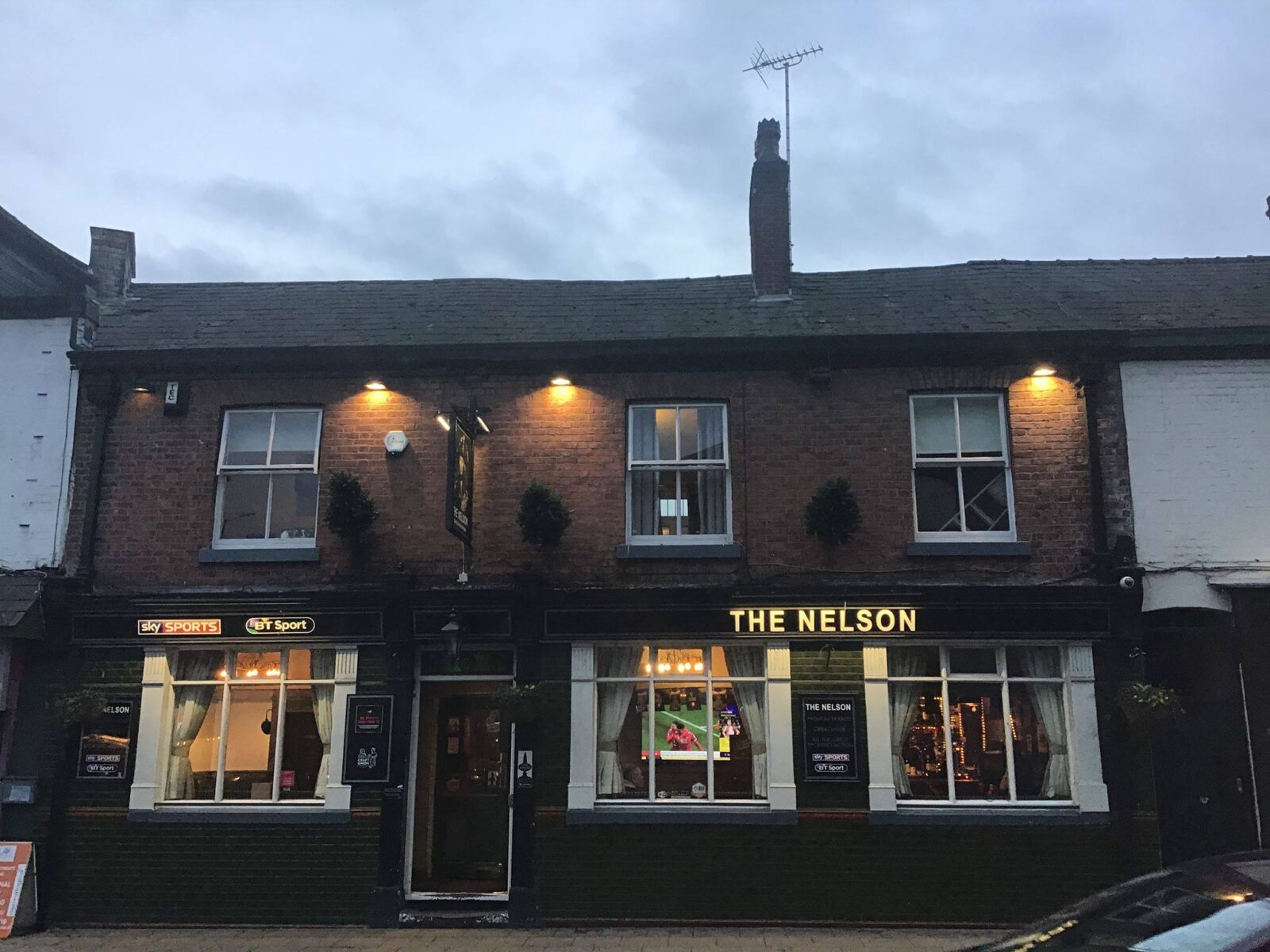 Back toward the high street now; just on the corner of Barlow Moor Road, you'll find The Nelson. Yes, named after the Admiral and yes, another no-frills boozer owned by Craft Union Pubs. Often serving up Moorhouse beer as its guest and playing host to the local darts league, it's everything you'd expect.
7. The Dog and Partridge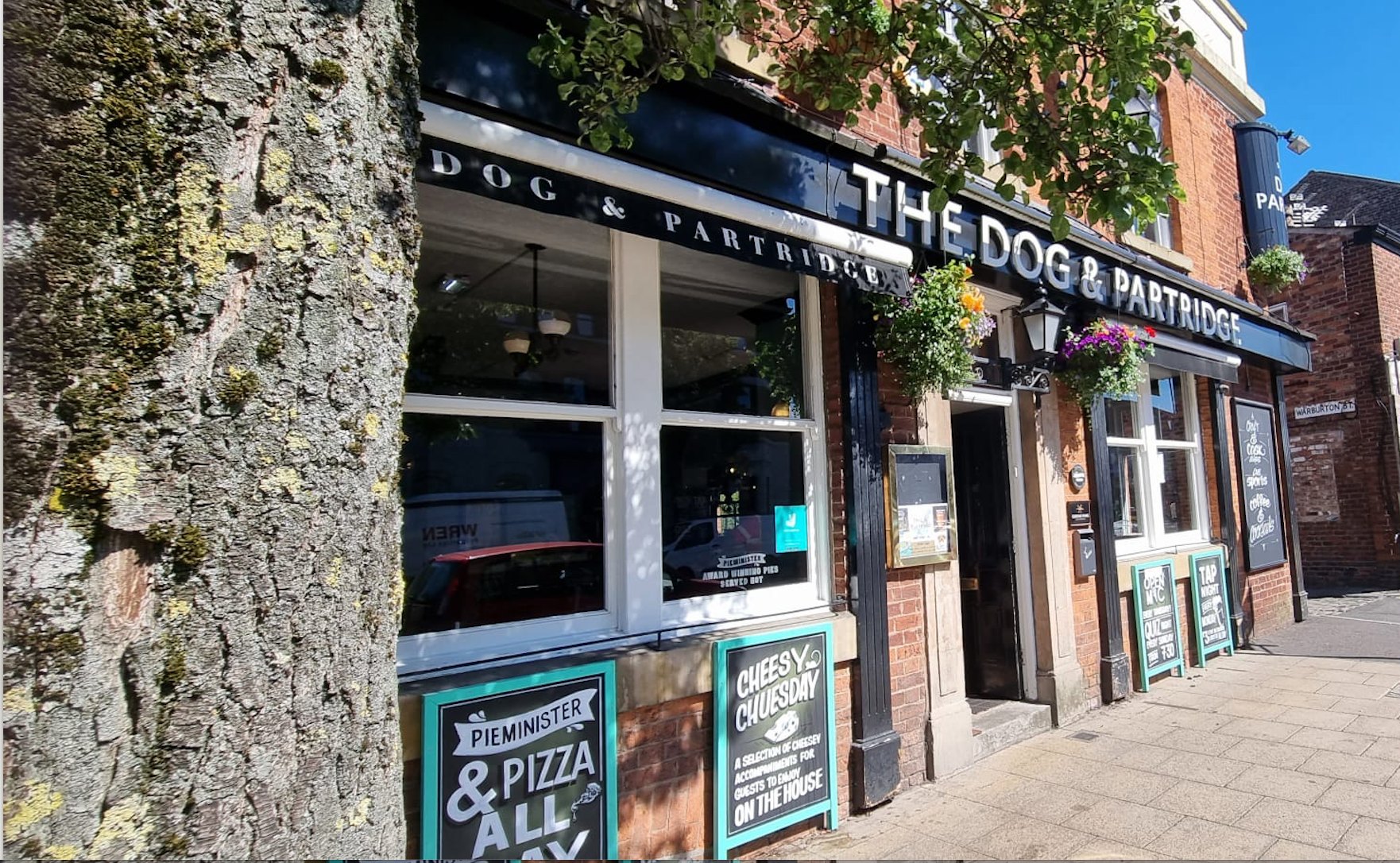 Ok, halfway there and we're definitely into the busy section now: pubs every couple of yards and, before you ask, yes we're skipping The Botanist (formerly Pitcher & Piano) there's loads of 'em. We're moving on to The Dog and Partridge for some classic ale, Pieminister pies, cheese plates and more. Oh yes.
8. The Dockyard (formerly O'Neills, The Stoker's Arms)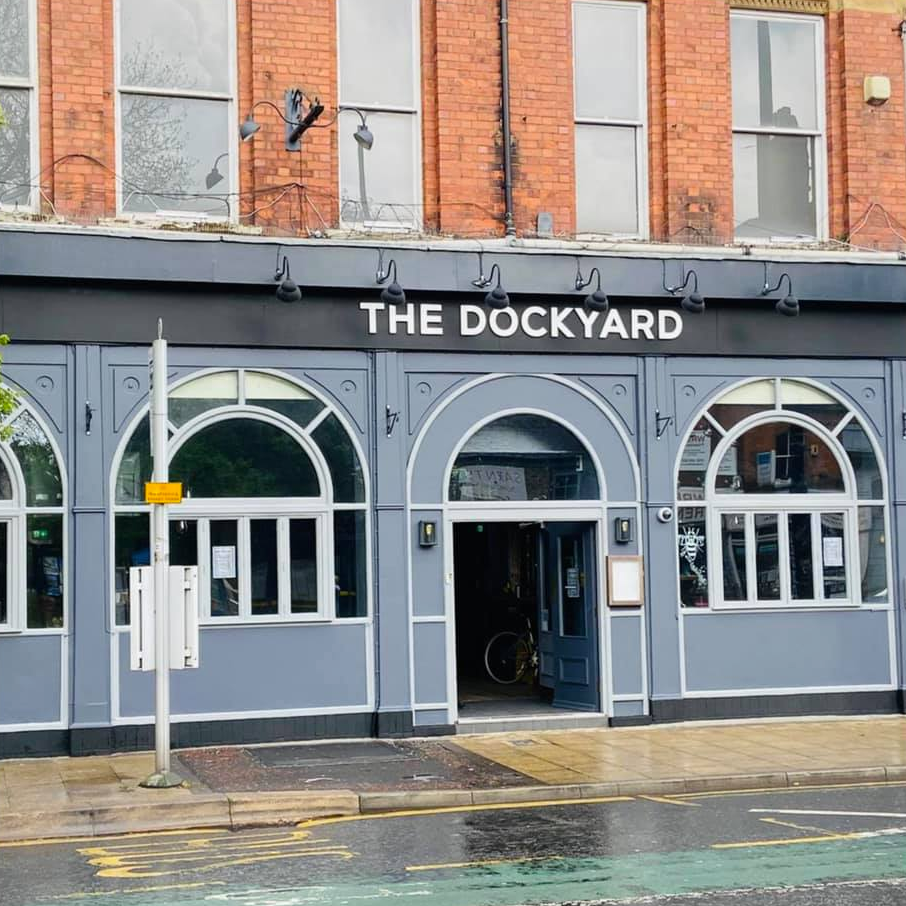 If you've been around Spinningfields or Media City in the last decade, you'll recognise the name The Dockyard and if you've been in one, you'll know you won't be disappointed. Serving up pizza, burgers, wings, great beer, live sport and a

View this post on Instagram

complete with wooden huts, it's a winner.
9. The Station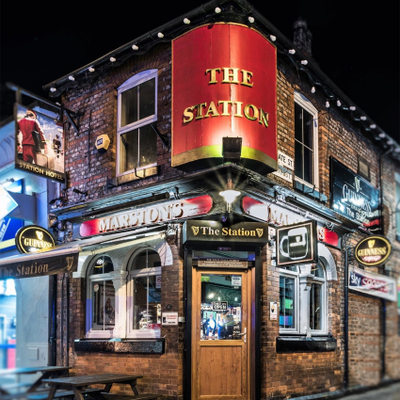 Hopefully, you've soaked up the alcohol with some well-earned carbs as we're now at a crucial juncture where many bow out. Make sure you've got all your belongings as we pull into The Station. This popular Irish pub has sport, live music three nights a week and a serious love of Guinness. Say no more.
10. The Woodstock Arms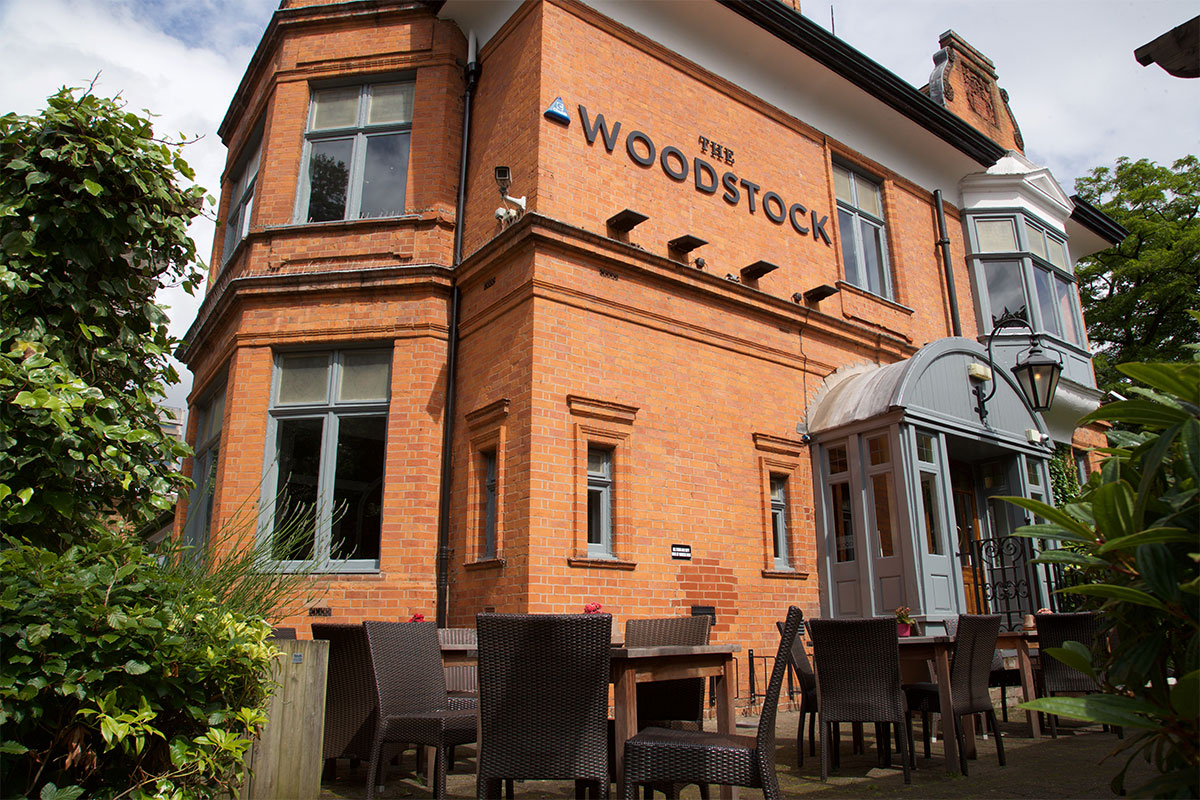 Still standing? Good, cos we're entering the final third of this drunken journey and you've gotta walk again. The fresh air might do you good. When you do stop you'll arrive at The Woodstock: a beautiful establishment with lots of room and lots of booze. If anything, it's too nice for your raucous rabble.
11. The Metropolitan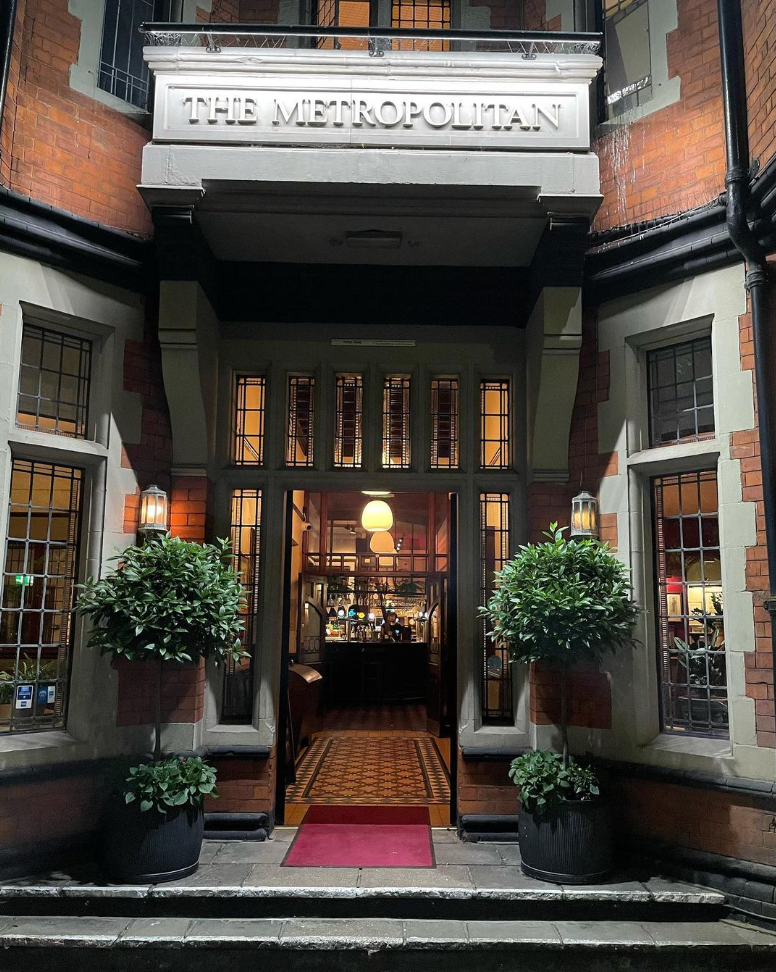 The penultimate stop on our alcohol-fuelled trip through Didsbury is The Metropolitan, or as it's commonly known, 'The Met'. Once a grand Victorian railway hotel, it's now a massive bar and restaurant plating up banging Sunday Roasts and hangover-curing breakfasts. But you're on a mission, concentrate.
12. The Railway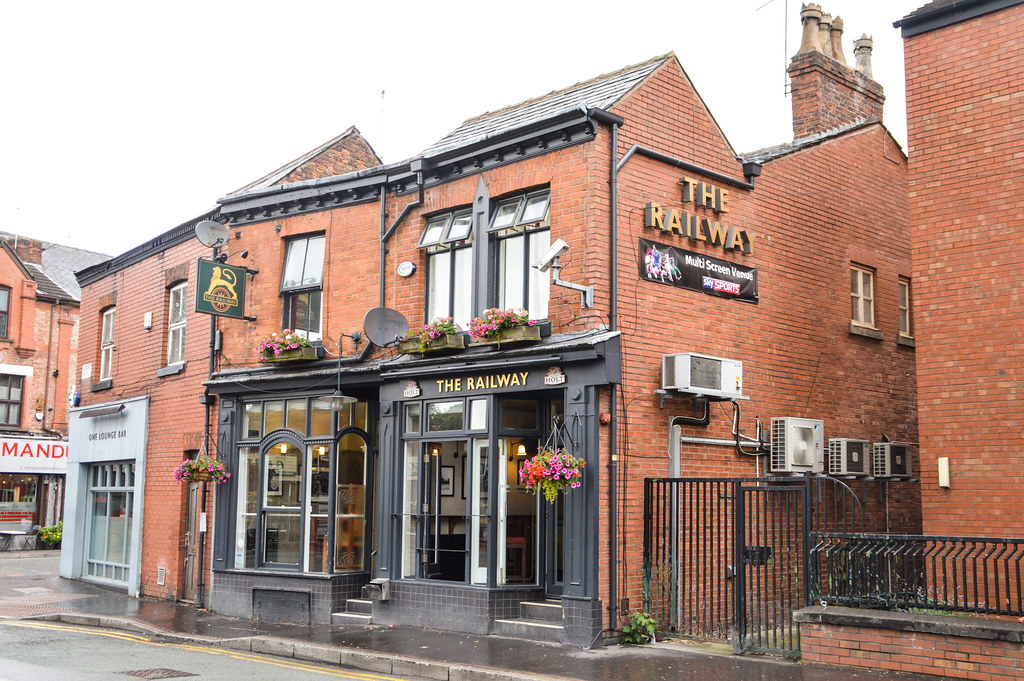 You've made it. One more drink and you've smashed The Didsbury Dozen. Starting in the Village and ending the night in East Dids, head over the road to The Railway, a simple, British, cask ale tavern, much loved by locals. We don't need to sell it, you'll love it too — that's if you can remember it, of course.
Better still, you're only stumbling distance from Burton Road tram stop. You're welcome.
Now get yourself home, you mess.
Read more:
And just like that, you're done. Only question is, did you make it to the end of the new and improved Didsbury Dozen in one piece? We sincerely hope you did and that there was no man left behind.
It goes without saying that you should always drink responsibly and luckily, the idea of The Dozen is you can pace yourself by spreading it out over the day and grab plenty of food on the way
We'll leave you to squabble among yourselves as to what locations we've may or may not missed off and how exactly you're going to phrase your strongly-worded letters.
If we don't catch you in the comments, we'll see you in the pub!
For all the latest news, events and goings on in Greater Manchester, subscribe to The Manc newsletter HERE.
Featured Image — Wikimedia Commons/The Station (via Instagram)/
News
Travel advice issued in Manchester to avoid chaotic Christmas shopping scenes again

Daisy Jackson
Mancs have been issued clear travel advice in a bid to prevent chaotic scenes in Manchester city centre.
Last weekend saw shoppers queueing for up to five hours to get out of the car park adjacent to the Arndale shopping centre.
It was a perfect storm that brought so many thousands into town, from pay day to Black Friday sales to the Christmas Markets.
And with Peter Kay performing at the AO Arena in Manchester this weekend, things might be about to get even busier.
Even before last weekend's insane scenes, which left people 'trapped' inside a multi-storey, Transport for Greater Manchester (TfGM) had issued some travel advice.
They said that the same weekend last year saw an 11% increase in peak journey times, with between 3pm and 7pm the busiest part of the day.
The first weekend of the Christmas Markets this year reportedly led to a 7% increase in vehicles around the city centre.
TfGM encouraged people to use public transport or active travel wherever possible, predicting a massive upswing in visitor numbers coming to the city to shop, eat, drink, attend concerts and see the Christmas Markets.
TfGM outlined a few options available to cope with the increase in trips in the festive season.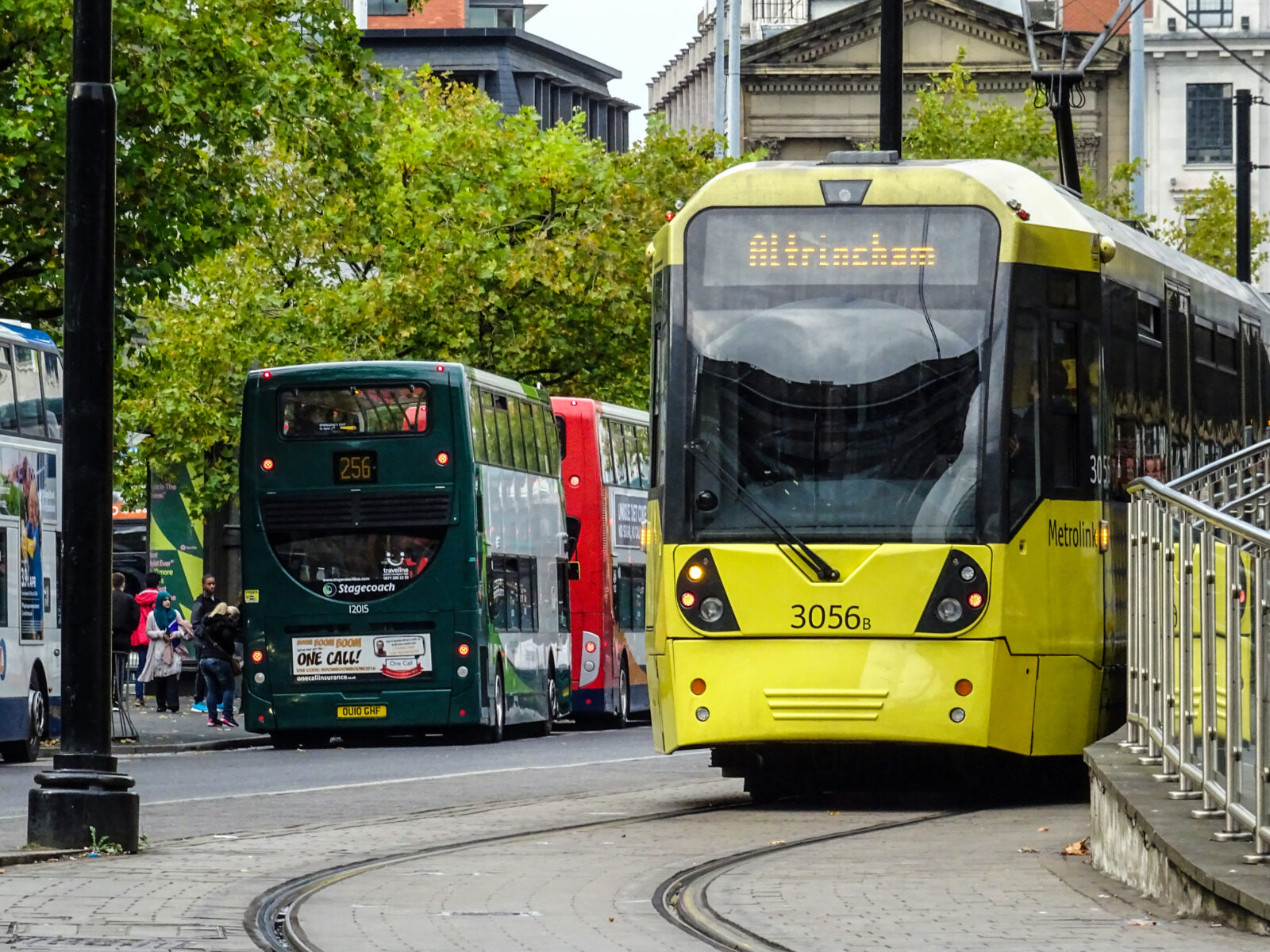 There are thousands of free park and ride sites around Greater Manchester's Metrolink network, with family tickets offering travel for one to three children and one or two adults from as little as £3.60.
The new bus fare cap is in place now too, so a single trip will never cost more than £2 (or £1 for a child).
Congestion has increased in the city centre and inner ring road, with car trips returning back to pre-pandemic levels and some big road layouts that leave less space for cars (like the pedestrianisation of the Northern Quarter).
Travel advice for drivers is as follows:
Drive at a quieter time – this means avoiding driving to and around the city after 12pm on Fridays, Saturdays and Sundays and between 3pm and 7pm during the week.
Know where road congestion may be – our data shows that journeys along the Mancunian Way typically have higher journey times during the week, and journeys along the northern section of the Inner Ring Road (Great Ancoats Street) have higher journey times at the weekend.
Take a different route – if you need to drive across the city at the weekend, it may be quicker to use Alan Turing Way/Mancunian Way.
Park on the same side of the city as your route if you can – driving across the city can add additional time to your journey, so if it's an option for you, park in a car park closest to your route out of the city centre.
Check for quicker routes before every car journey on Google, Waze and other Apps. You can also use TfGM's journey planner.
TfGM's Get on Board Christmas campaign has helpfully mapped out festive offerings around the region – from food to free things to family activities – and includes travel advice on how to get there.
TfGM's Head of Highways, Peter Boulton, said: "We want everyone coming to enjoy the many great attractions that the city centre and Trafford Centre have to offer to enjoy the festivities and have a great time.
"The number of trips on our roads is back to where they were before the pandemic and that is leading to added congestion at key times – which means more people stuck in traffic.
"To avoid this, we'd encourage people to plan their journey by thinking about how they plan to get in, around and out of the city centre.
Read more
"Public transport is a great option, with frequent services and great value products as well as plenty of staff and information on hand to help you plan the perfect journey."
Councillor Tracey Rawlins, Executive Member for Environment and Transport at Manchester City Council, said: "It has been great to see people returning to Manchester to enjoy what the festive season has to offer.
"We are expecting it to be increasingly busy the closer we get to Christmas which is why we'd urge people to plan ahead before they travel and stay up to date with the region's transport network through the TfGM website.
"We'd encourage people to use public transport as much as possible when travelling into Manchester as it is the most environmentally friendly method, as well as the best way of beating the traffic."
Featured image: TfGM