News
Volunteers left stranded outside Manchester foodbank after vandals glue locks shut
Foodbank volunteers were left unable to deliver supplies to vulnerable residents after vandals glued its locks shut.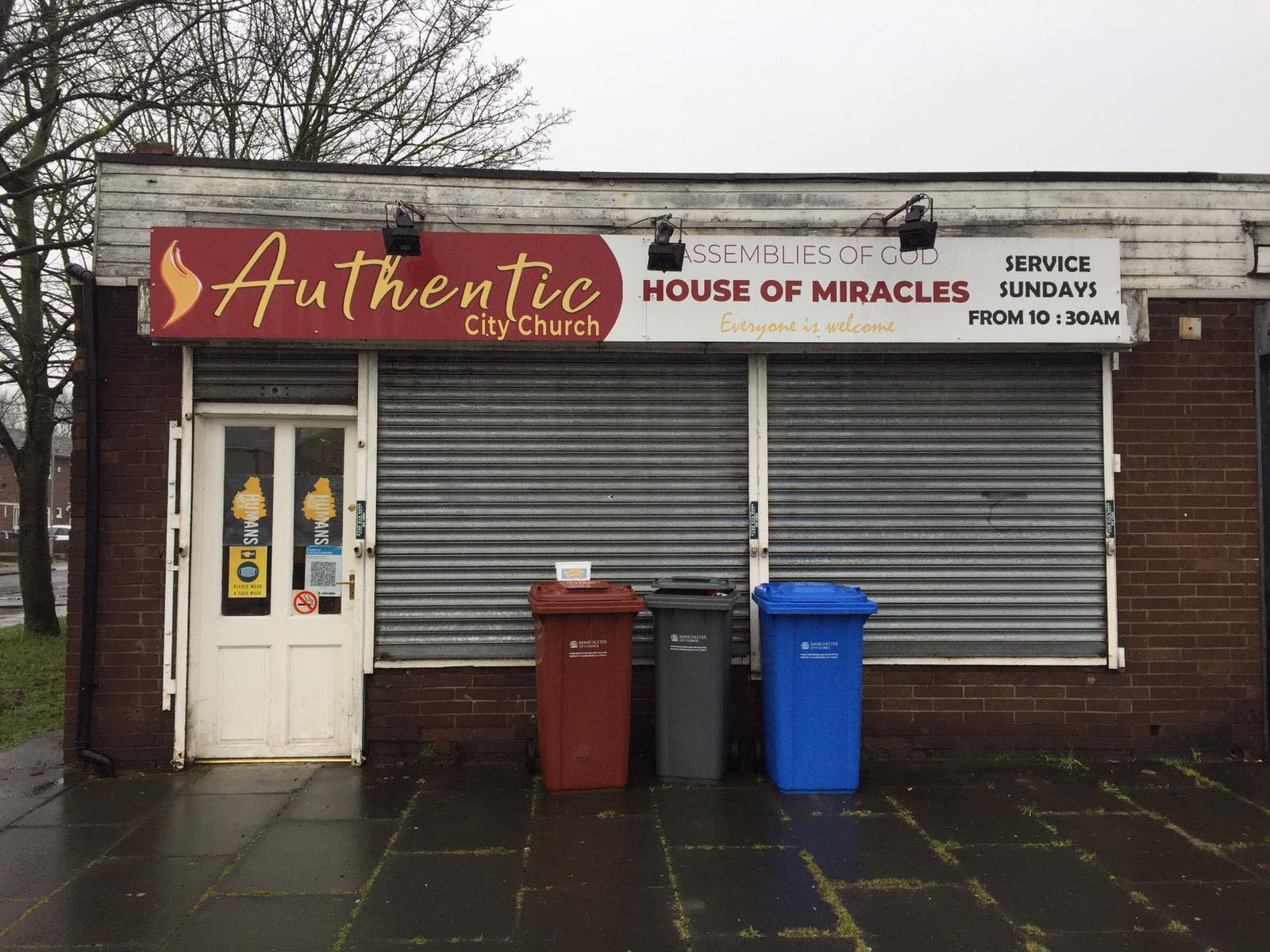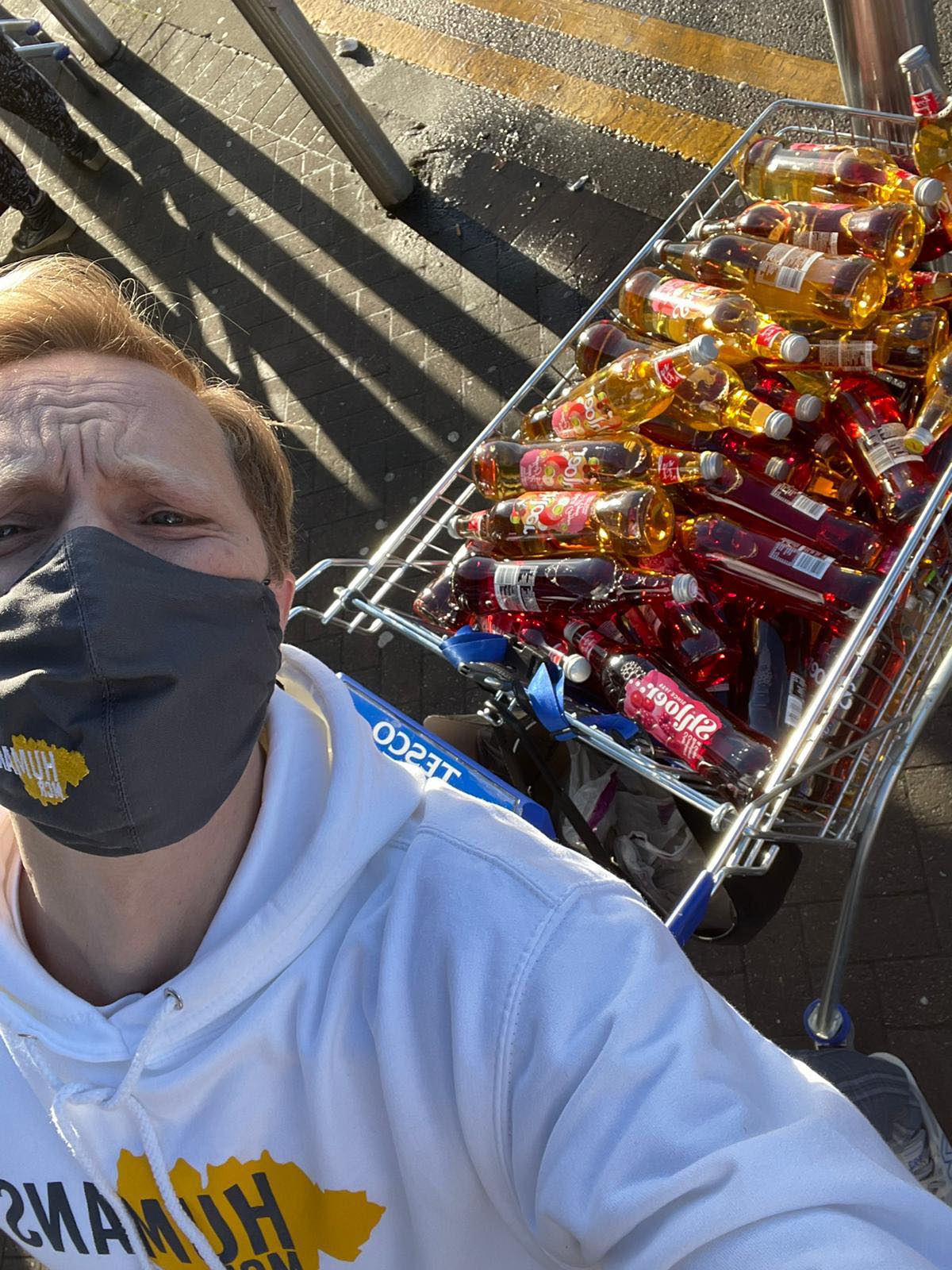 Foodbank volunteers were left unable to deliver supplies to vulnerable residents this morning when it was discovered that vandals had glued its locks shut.
Mobile foodbank charity Humans MCR was set up in 2019 to bring dignity to people who require help with supplying themselves and their families with food.
With a team of around 35 volunteers, packages are delivered directly to clients homes in Manchester, Salford and Bury – saving what can sometimes be a long journey to their nearest foodbank.
But operations temporarily ground to a halt when volunteers realised a glue like substance in the locks was stopping their entry to the building – for the second time in two months.
Humans MCR founder Lewey Hellewell said: "I can't, and don't want to believe that this could be targeted.
"I have to believe it was someone who is bored out of their brain, trying to find entertainment, who doesn't know our operation."
Yorkshireman Lewey, 40, co-founded the Bury-based charity in 2019 after his own experience of using foodbanks when he struggled to find work.
He said: "I wanted to create an organisation that delivers food support with dignity and kindness.
"Using foodbanks can also have a huge impact on mental and physical health as well, so we want to do anything we can to ease the pressure.
"We don't expect people to have to travel to get their food."
After just a few hours, kind donors on social media have bought a CCTV camera, which the charity hopes will act as a deterrent to stop a similar thing happening again.
And the locksmith was able to quickly help volunteers to get access to the building, allowing volunteers to get on with their deliveries.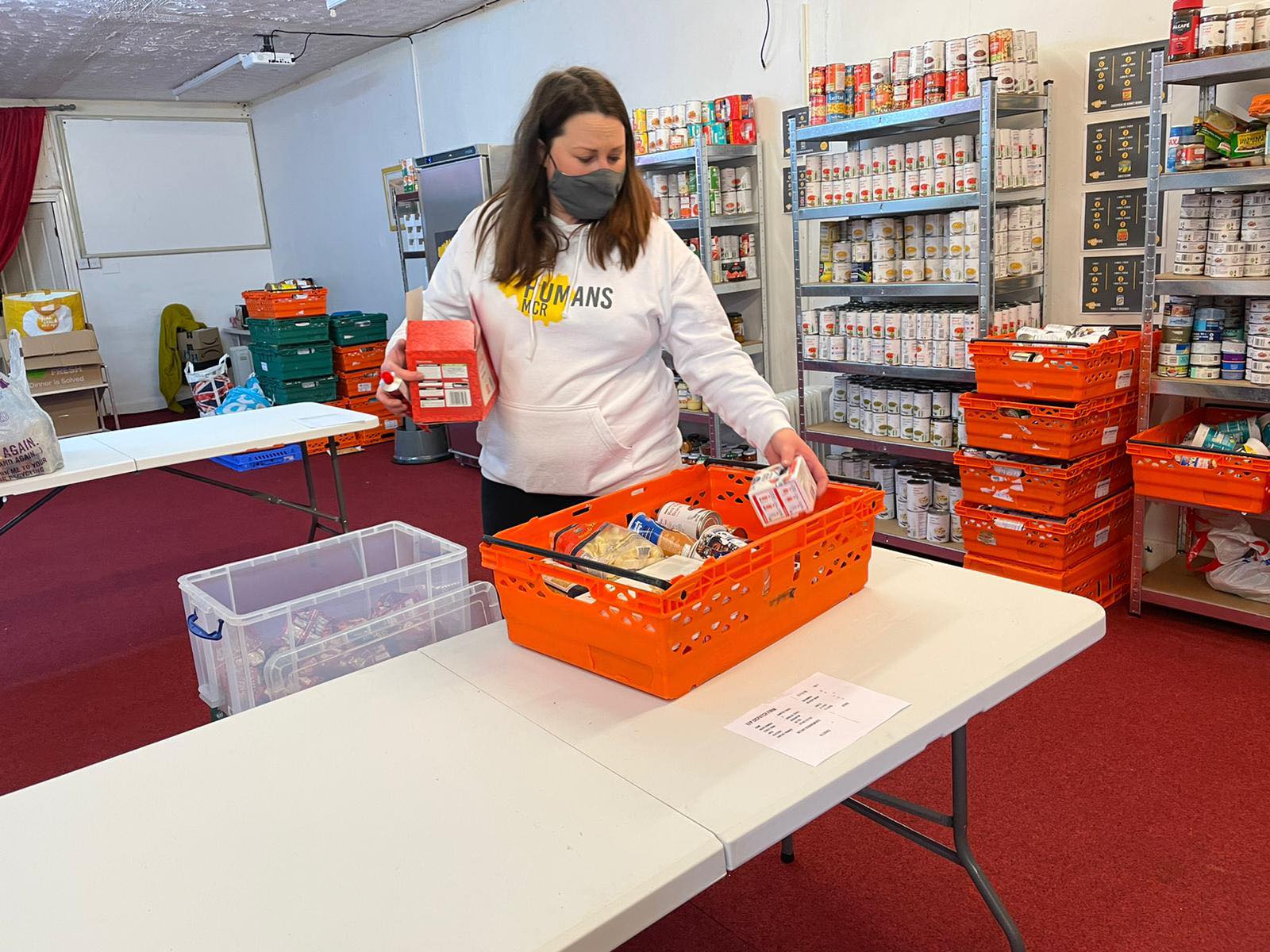 Lewey, who has worked previously in different hospitality and retail jobs across Manchester, recalls walking miles to his nearest foodbank, only to get back to find out fragile items were crumpled at the bottom of the bag.
"A packet of crisps was sometimes your only treat," he added.
In an ideal world, Lewey hopes that one day there will no longer be a need for the charity to exist.
However, figures released two days ago by the Office of National Statistics revealed that the UK unemployment rate is at its highest since 2016, meaning pressure on foodbanks is mounting with so many people out of work.
Those interested in becoming a volunteer or making a donation to the cause can contact Humans MCR on their website, or through the charity's Facebook, Twitter and Instagram accounts.