News
You can now buy a boozy version of Uno
[siteorigin_widget class="SiteOrigin_Widget_PanelImage_Widget"][/siteorigin_widget]
[siteorigin_widget class="SiteOrigin_Widget_PanelText_Widget"][/siteorigin_widget]
[siteorigin_widget class="SiteOrigin_Widget_PanelImage_Widget"][/siteorigin_widget]
[siteorigin_widget class="SiteOrigin_Widget_PanelText_Widget"][/siteorigin_widget]
News
Sir David Jason set for TV return in Only Fools and Horses documentary Christmas special

Danny Jones
In a surprise bit of festive news, the only and only Sir David Jason is returning for an Only Fools and Horses Christmas special this December. Lovely jubbly!
The best-loved and most-watched British comedy of all time will be back on our screens in documentary form this festive season, with Del Boy himself David Jason revisiting the iconic comedy character after 20 years he last played him on screen.
While the legendary sitcom was broadcast on BBC back in the day, the highly-anticipated Only Fools doc will be airing on Channel 5 right before Christmas as a special one-off programme.
Looking back on the show's incredible run on UK screens over seven series and the several 'Christmas Cracker' specials, specifically, the latest Only Fools and Horses documentary will see Jason and a number of other guests appearing to chat about the legendary show.
While it's still unclear how many of the original cast will be appearing, Jason's on-screen wife Tessa Peake-Jones (Raquel) is confirmed to be appearing along with other special guests including newscaster Krishnan Guru-Murthy and Bendiorm's Sherrie Hewson.
Sadly, a full theatrical reunion just isn't on the cards following the deaths of Roger Lloyd Pack (Trigger), Kenneth MacDonald (Mike the Landlord) and Buster Merryfield (Uncle Albert) in the 30 years since the show ended its run.
Only Fools writer John Sullivan also sadly passed away aged 64 in 2011 and fellow co-star Nicholas Lyndhurst, a.k.a. Rodney Trotter, told Metro: "We can't. John is no longer with us. John was the driving force of the show and we have also lost quite a few cast members now.
"I don't think I could do it without them and I certainly couldn't do it without John. At the risk of depressing everyone, I think the last two times I've seen David has been at funerals."
Read more:
Simply entitled, 'The Story Of Only Fools And Horses At Christmas', the 90-minute special is yet to have its broadcast date fully confirmed but you best keep your eyes peeled on the TV guide — we'll let you know as soon we do.
Jason, 81, has only just recovered from hip surgery earlier this year, so it'll be nice to see his familiar grin back on our screens.
Right, we're off to binge a whole series on UK Gold.
For all the latest news, events and goings on in Greater Manchester, subscribe to The Manc newsletter HERE.
Featured Images — BBC/Taylor Herring (via Flickr)
News
Habas restaurant in Manchester announces shock closure – with huge closing-down discount

Daisy Jackson
Habas, the Middle Eastern restaurant launched by the team behind El Gato Negro, has announced its shock closure.
The subterranean restaurant will be going out with a bang though, promising one last knees-up with a big discount.
Habas will be doing 25% off its entire food and drink menu this New Year's Eve so that fans of the eatery can raise a glass to the Manchester restaurant.
They're also hoping that Mancs will raise a glass to new beginnings, teasing a brand new concept.
Habas is located at Brown Street in Manchester city centre and has been serving up its Middle Eastern menu since 2021.
It comes from Mills Hill Developments Limited, the company also responsible for El Gato Negro and Canto, fronted by celebrated chef Simon Shaw.
Habas has stressed that its closure 'is not forever' as it announces details of its New Year's Eve closing down party.
You can ring in the new year with a selection of mezze dishes, sharing platters and small plates, feasting on chicken tagine and traditional tzatziki, all 25% off on Sunday 31 December.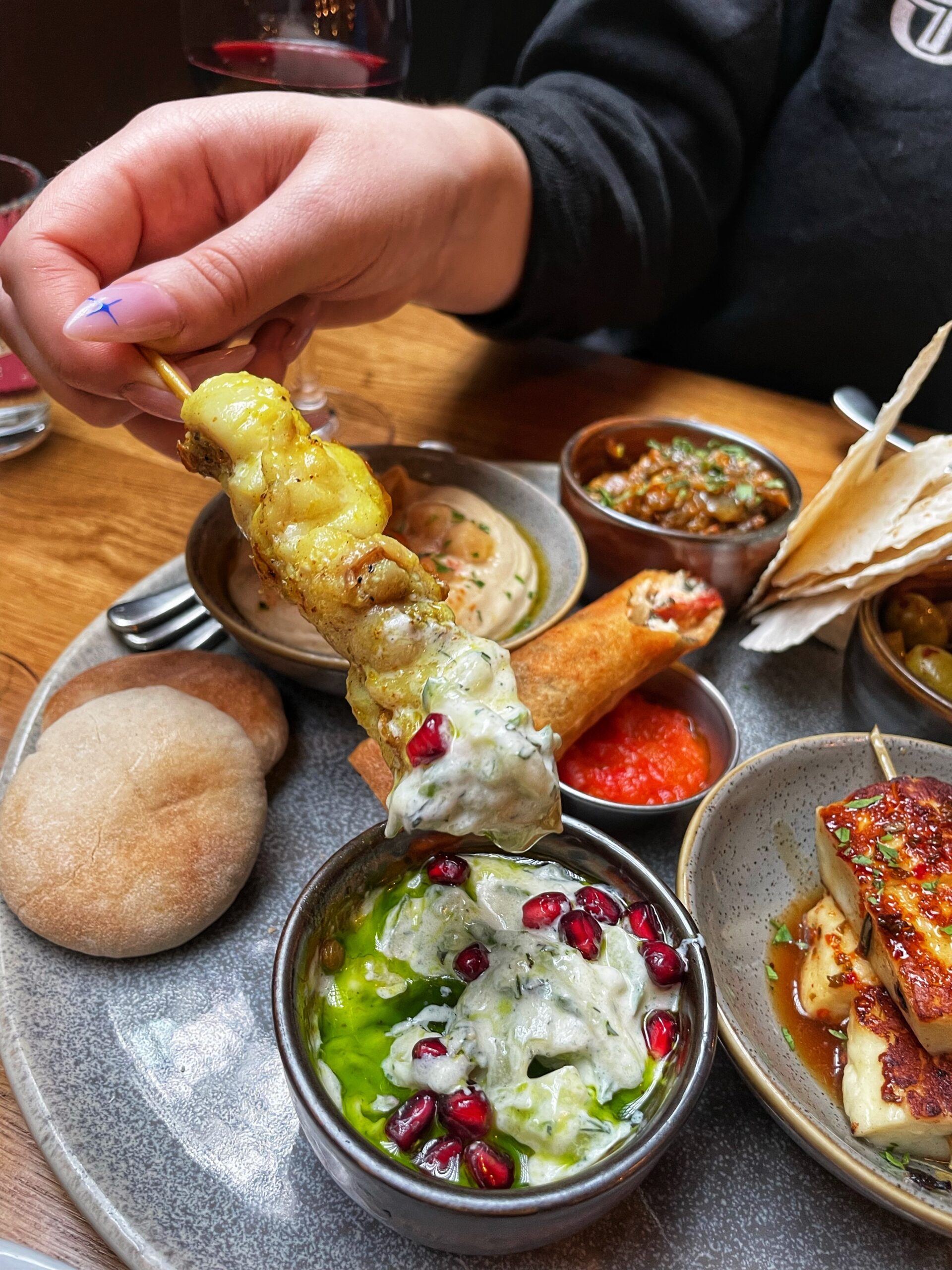 Drinks, too, like the cranberry elderflower martini, blackberry ginger smash and clementine daquiri will be with 25% off.
Simon Shaw, Chef Parton at Mills Hill Developments Limited, said: "As of January 2024, we have made the decision to close the doors of Habas Bar & Restaurant, however we are thrilled to announce that our Brown Street venue has an exciting new concept on the way.
"Throughout December, Habas, will continue serving up the city's best middle-eastern cuisine, so make sure you pop in and see us. AND on New Year's Eve, Habas, will be hosting an unforgettable celebration with 25% off food and drinks. We want to rejoice with all of our customers, with one final hurrah!
"We would like to thank all of our guests and reassure Habas fans that this is not the end of Habas Bar & Restaurant forever, simply a farewell from Brown Street for now.
"We look forward to welcoming you to our new exciting concept in Q1 of 2024."
Read more
Featured image: The Manc Group