Sponsored
Gender-fluid Manchester clothing brand launches new campaign to 'undress discrimination'
Kontroversial is "on a mission to share the struggles" faced by some of the most diverse communities.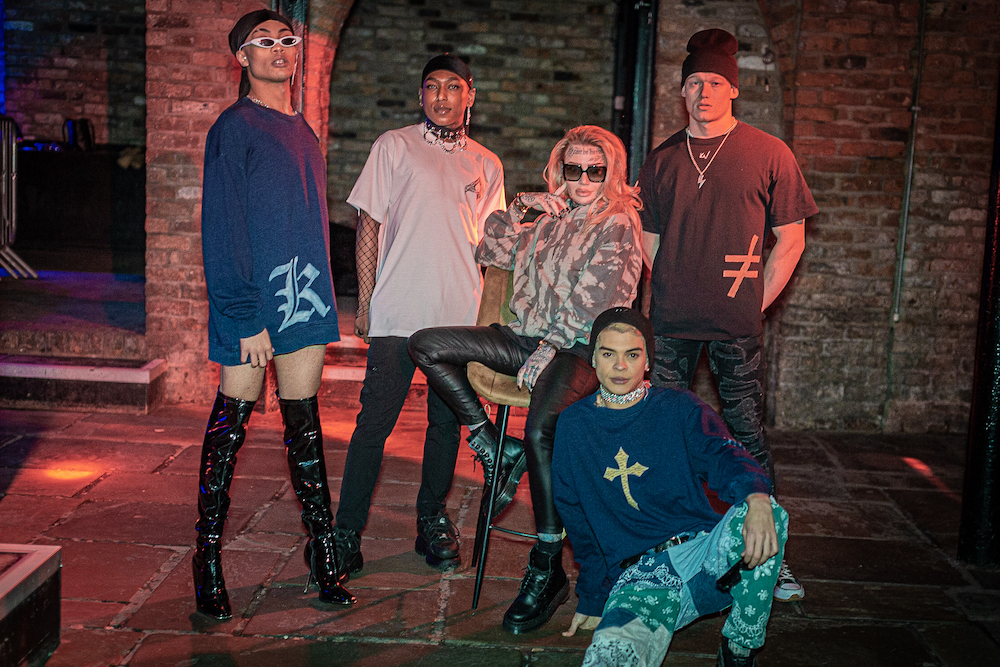 A gender-fluid clothing company based in Manchester has unveiled four famous faces as brand ambassadors as part of a new campaign to "undress discrimination".
With Manchester being home to one of the highest populations of LGBTQIA+ people in the UK, but with recent statistics from Rainbow Mind sadly finding that 42% of gay men and 70% of lesbian women experience mental health problems, Kontroversial is "on a mission to share the struggles" faced by some of the most diverse communities.
The streetwear brand – which is based right here in Manchester, and was founded back in 2019 by brother and sister duo, Kate and Chris Friar – has launched the 'Undressing Discrimination' campaign today, which is the International Day against Homophobia, Biphobia and Transphobia.
The campaign focuses on mental health and features local stars of the stage and screen.
Unfamiliar with Kontroversial? Well, with a vision of a society where clothing is "less gender-specific and focused more on creativity and freedom", the authentic streetwear brand is always aiming to challenge the issues connected with identity and stereotypes, and looks to empower people of all ages, genres, and sizes to feel comfortable with themselves and what they wear.
As part of the 'Undressing Discrimination' campaign, Kontroversial has chosen five brand ambassadors that it says "challenge the norm" by way of either their gender, profession, sexuality, or beliefs.
The new campaign features a series of hard-hitting interviews that delve into the experiences of the ambassadors, who have all suffered mental health issues due to discrimination.
One of the chosen ambassadors is glamour model, Only Fans content creator, and the UK's most-tattooed woman, Rebecca Holt – who has over 250,000 avid online fans, is a regular in national newspapers, has recently appeared in a Channel 4 documentary examining body confidence and positivity, and has a passion for supporting projects based around the LGBTQIA+ community.
Professional dancer and model Reece Daniels has also been brought on as an ambassador after he spent most of his younger years hiding his homosexuality due to fear of attack and bullying, but since coming out, has travelled the world performing for global superstars such as Rita Ora, and has become the face of campaigns for high street fashion brand and makeup brands.
Joining Reece and Rebecca are gender-fluid performers Denon James and Darnell Gledhill.
Known as 'The Girls', the pair regularly perform at flamboyant events nationwide, representing Manchester's House of Ghetto, and are well-known nationally for competing within the underground 'Ballroom' scene, which is a subculture community based around drag.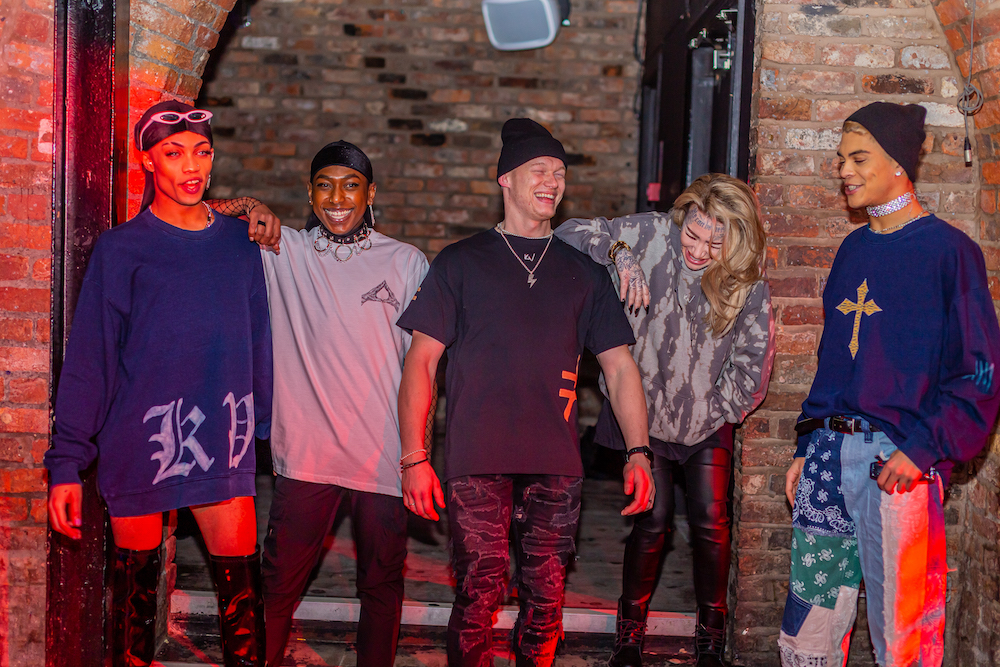 Kontroversial's collection of new brand ambassadors is completed by fitness influencer and mental health mentor Toby Holt – a former drug user who experienced severe depression and suicidal thoughts, but had his life saved by fitness and is now a professional personal trainer and online life mentor.
"I'm so proud to work with our new brand ambassadors," said Kate Friar, co-founder and designer at Kontroversial.
"They represent confidence and body positivity and are not afraid to be who they truly are, which is a message we fully support, and through sharing their experiences, we hope to encourage others to have the confidence to be their authentic selves.
"For us to show different genders wearing the same clothes but worn in totally different ways shows the variety of possibilities within the same product, while also inspiring people to think outside the box of the gender norms and stereotypes associated with it."
As part of the 'Undressing Discrimination' campaign, Kontroversial has teamed up with mental health charity Rainbow Minds to donate 20% of profits from sales in May and June to the charity that helps young people navigate mental health challenges associated with being within the LGBTQA+ community.
"We're incredibly grateful for Kontroversial's generous support," said Naomi Evans – Strategic Communications Lead for Rainbow Mind.
"Our Rainbow Mind project offers inclusive mental health support for LGBTQ+ people, providing a safe space for people to be their authentic selves free from judgement or discrimination [and Kontroversial's] exciting new launch celebrates self-expression and gender inclusivity, values that also reflect our ethos."
Kontroversial says it hopes the new campaign will help to create a reality where people of all genders, beliefs and races are "free to style and present themselves without fear".
All the stories shared by the brand ambassadors for the campaign can be read in full on the Kontroversial website here.
Featured Image – Kontroversial