Sponsored
UEFA Women's EURO 2022 Roadshow to stop off at the Trafford Centre next week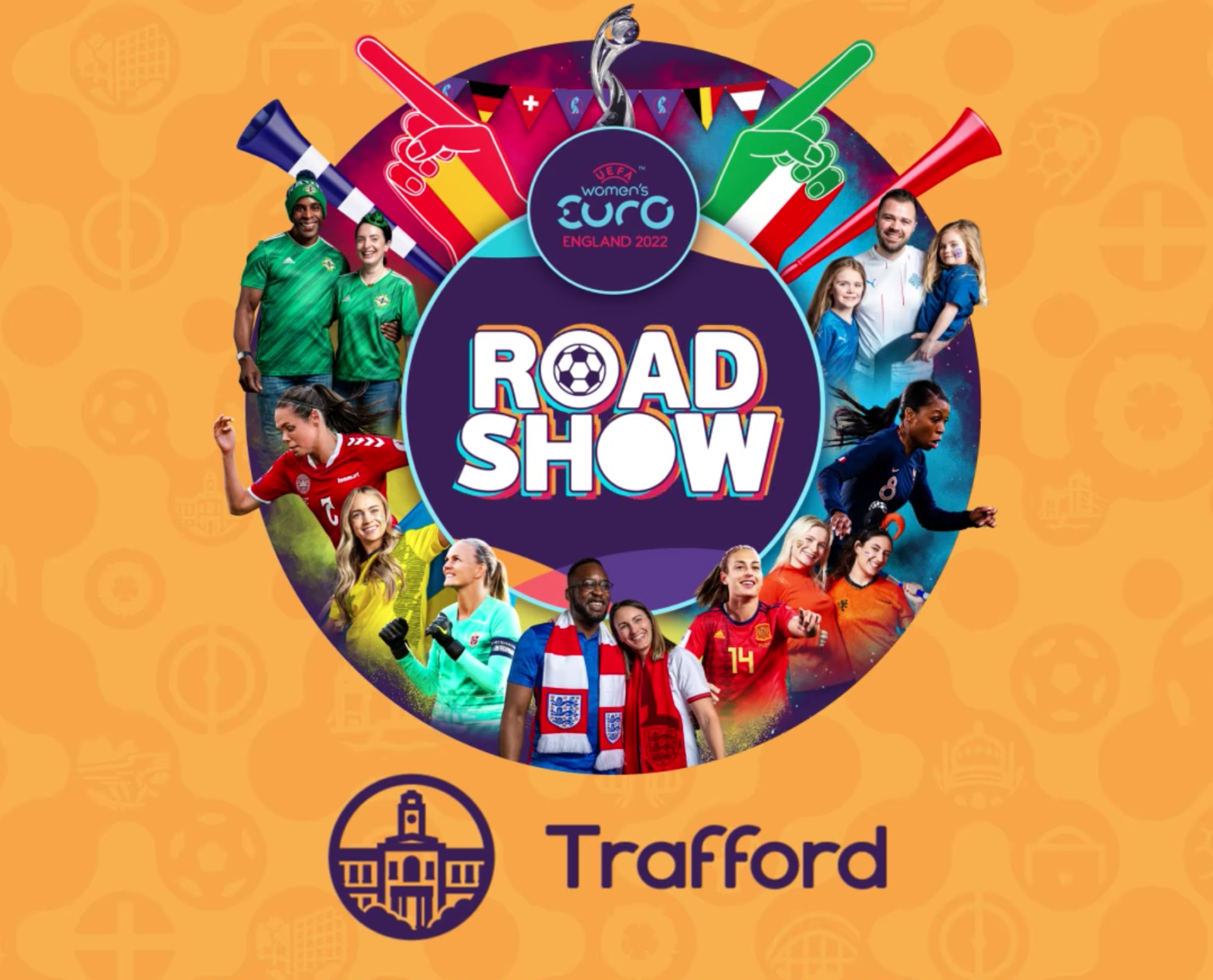 A football festival is stopping off at the Trafford Centre next week to celebrate the countdown to the UEFA Women's EURO 2022.
Ahead of the start of the long-awaited tournament, the UEFA Women's EURO 2022 Roadshow will be travelling more than 800 miles across the country to 10 host cities over the course of 43 days, and will be setting up at the popular shopping centre for three-days on Monday 30 May until Wednesday 1 June.
It's set to be a special festival of football, fitness, and music that gives families the opportunity to get involved in what will be one of the most exciting sporting events of the summer.
With the aim of "leaving lasting legacy for the women's game" being one of the key goals of UEFA Women's EURO 2022, festival organisers say events like the roadshow will be key in helping to introduce more people to women's football, all while creating incredible memories for people who take part.
England legend Sue Smith will be attending the Trafford Centre event – who made her international debut at just 17, and went on to receive 93 caps for England.
But, what else can football fans and festival-goers expect then?
Well, not only will the roadshow offer visitors an introduction to football, with a chance to learn new football skills and tricks, and try some matchday presenting and interviewing in a special TV studio, there'll also be plenty of live music and entertainment provided by some great local DJs and artists.
Fans will also have a chance to have their picture taken with the UEFA Women's EURO 2022 trophy too.
Read more: A free football festival is coming to Manchester city centre this summer
Ahead of the festival's arrival next week, Zoe Inman – Centre Director at the Trafford Centre – said: "We are delighted to be housing the UEFA Women's EURO 2022 Roadshow at Trafford Centre for three days as this is a fantastic opportunity to bring the local community together to celebrate an incredible moment for football.
"This event is a great opportunity for families and fans to head over to the Trafford Centre for a fun day out and to get involved in an unmissable tournament with music, fitness, and football entertainment.
"A great way to kick-off a Trafford Centre summer of sport".
The UEFA Women's EURO 2022 Roadshow will be open from 11am – 5pm on Monday 30 May – Wednesday 1 June at the Trafford Centre located outside The Orient / The Great Hall, and you can find more information here.
Featured Image – FA