Sport
Jamaica will compete in the four-man bobsled at the Winter Olympics for the first time in 24 years
Jamaica will have a four-man bobsled team in the Winter Olympics this year – a feat so difficult and unexpected, it inspired the comedy film Cool Runnings.
It's been 24 years since Jamaica sent a four-man team to the event, which this year will take place in Beijing.
Even before the games kick off it's a historic year for Team Jamaica, which will now compete in three Olympic bobsled events for the first time.
As well as the four-man bobsled, the nation will also have a presence in the two-man and the women's monobob events.
They may also be able to compete in the two-woman event, narrowly missing out on a guaranteed place but first in line for the reserves.
A post from Team Jamaica says: "It will be fire on ice as Team Jamaica secured their spot at the 2022 Beijing #WinterOlympics."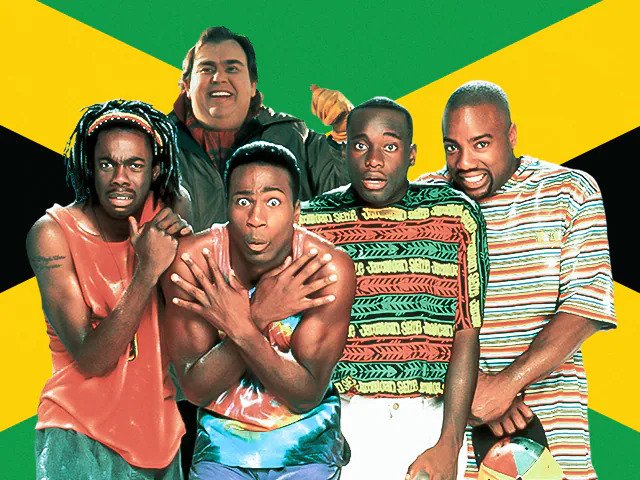 Shanwayne Stephens, who is expected to lead the four-man team, said they have 'already made history'.
He wrote: "We have only gone and done it. We have officially qualified for @beijing2022.
Read more: A new exhibition shining a light on the history of women's football is opening in Manchester
"This journey started 4 years ago and it's been one filled with ups, downs, injuries, frustration and anger.
"All of which, looking back has prepared us for what what we have managed to achieve this year.
"It's been 24 years since Jamaica has had a 4man crew at the Olympics and we have never qualified both sleds at the same time. Just by qualifying, we have already made history."
Thanking his teammates Matthew Wilson, Rolando Reid, Ashley Watson and Nimroy Turgott, he continued: "These boys have risen to every challenge they have faced this season and are the reason this dream was possible.
"If we thought the hard work was over, it isn't, it's only just beginning.
"Let's keep the focus and stamp our names in the history books!! Let's go Jamaica"
Featured image: Team Jamaica