Sport
Manchester City have reportedly accepted an offer for Aymeric Laporte from Al-Nassr
Despite winning the treble just a couple of months ago, it looks like Laporte is heading for the cash grab as well.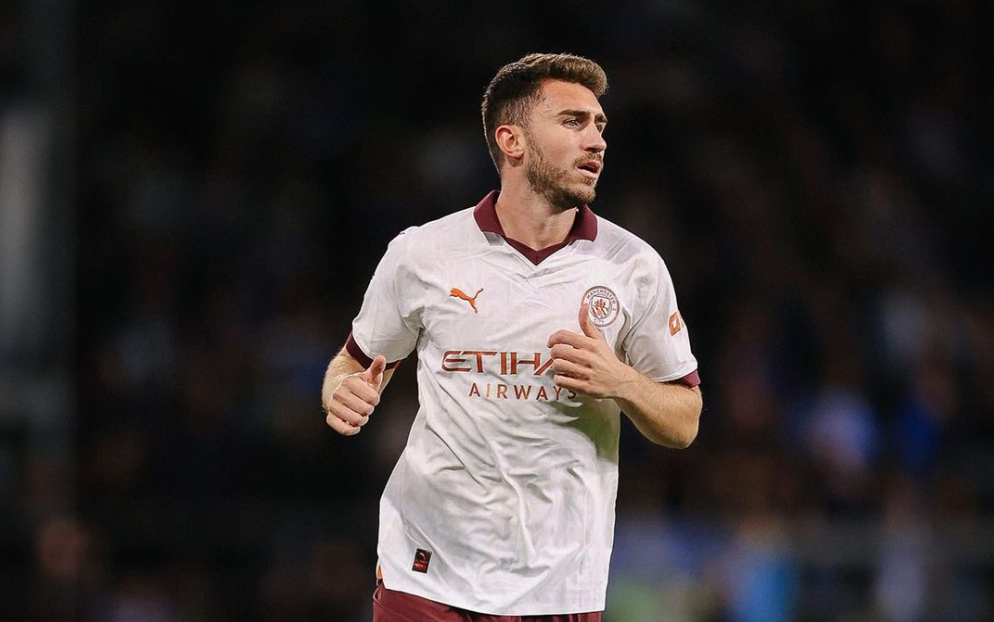 As the summer transfer window continues to roll on, yet more names are heading over to Saudi Arabia in big-money moves, as Manchester City defender Aymeric Laporte is now said to be on his way to Al-Nassr FC.
Man City have reportedly accepted an offer from Al-Nassr to sign Laporte as he enters the final two years of his contract, with the French-born Spanish centre-half having become more of a squad player over the past year or so. He did come on as a sub in the season opener against Burnley.
Laporte made just 12 Premier League appearances and only a handful more in each of the other three competitions last season, most of which saw his coming off the bench or deputising for Pep Guardiola's preferred backline, so the prospect of a lucrative switch to the Saudi Pro League isn't all that surprising.
According to the likes of Sky Sports, Al-Nassr were apparently looking to sweep up forgotten Manchester United defender Eric Bailly before they ultimately turned their attention to the 29-year-old World Cup and treble-winning centre-back, leaving the former now unlikely to join the club.
Read more:
While a full agreement and personal terms are yet to be reached, a Saudi source has assured that the deal is moving forward and is now "pending approval from the PIF [Public Investment Fund]" — i.e. the same pool of state wealth that financed most of these recent transfers and the purchase of Newcastle United in 2021.
As for the fee City is set to receive, Laporte's contract length and how much he will earn, the details are still yet to come, though the numbers are likely to be substantial as has been the case with the majority of deals done during this mass exodus to the Middle East.
It is no secret that the wages in Saudi Arabia's football league are astronomical and the Gulf state is continuing to position itself as an attractive option for players around the world, especially those coming towards the end of their career.
Around 20 notable European names have already swapped places at top-flight clubs for moves to the controversial country. Should Laporte accept, he will join the likes of Cristiano Ronaldo, Sadio Mane, Alex Telles and others at Al-Nassr, as well as play against Karim Benzema, former teammate Riyad Mahrez and now Neymar after he joined Al-Hilal.
For all the latest news, events and goings on in Greater Manchester, subscribe to The Manc newsletter HERE.
Featured Image — Aymeric Laporte/Al-Nassr FC (via Instagram)