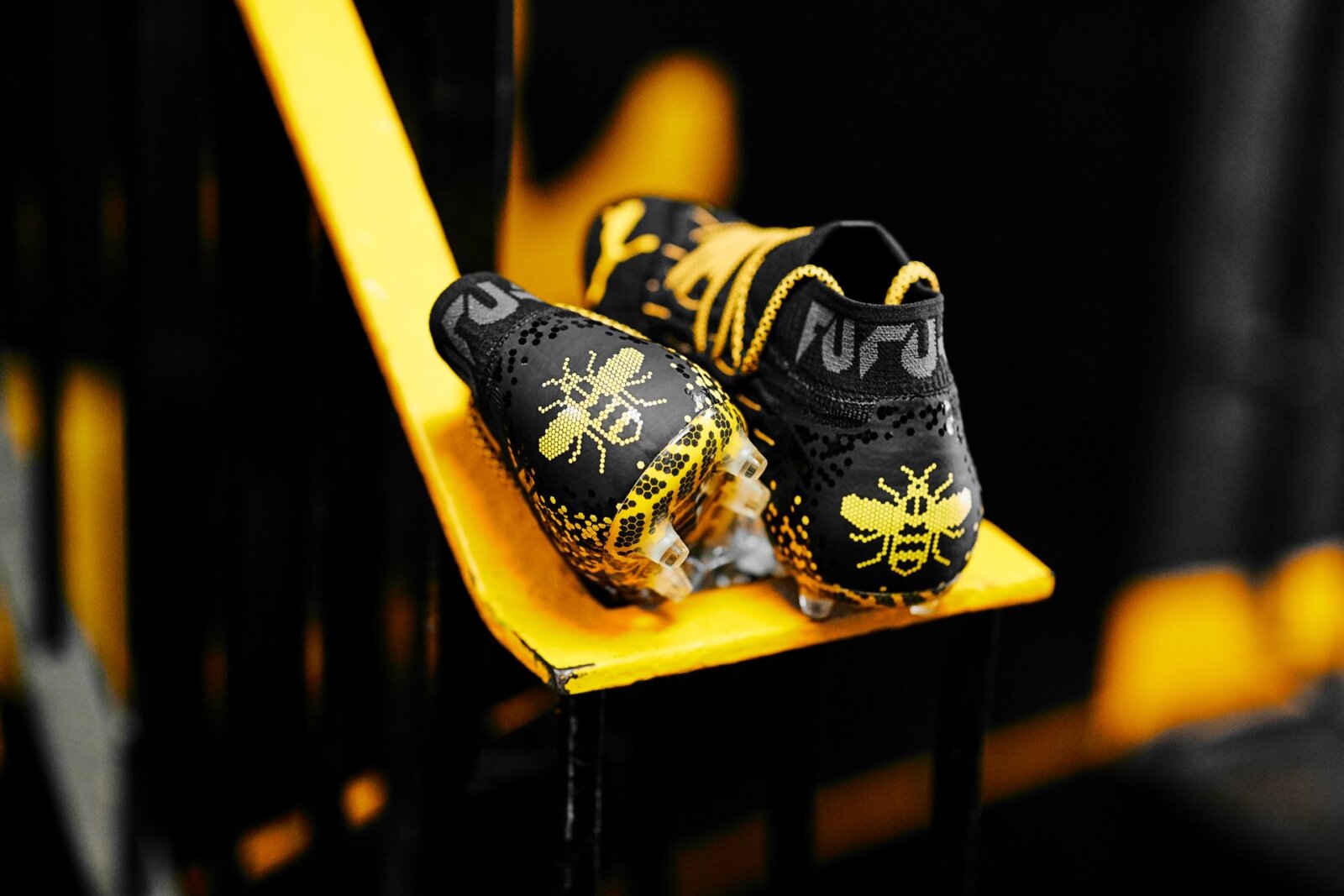 Puma have launched a new edition of the Future 5.1 football boots inspired by Manchester and the city's iconic worker bee symbol.
The boots are an exclusive collaboration with Pro:Direct Soccer and will honour the famous work ethic of Mancunian workers both past and present.
All of the other features of the Future 5.1 boots will remain, including the customisable lacing system, but this new edition features a black and yellow theme and 'MCR' printed on the sole of the boot alongside a honeycomb pattern.
The boots will also contain the worker bee on the heel of the boot.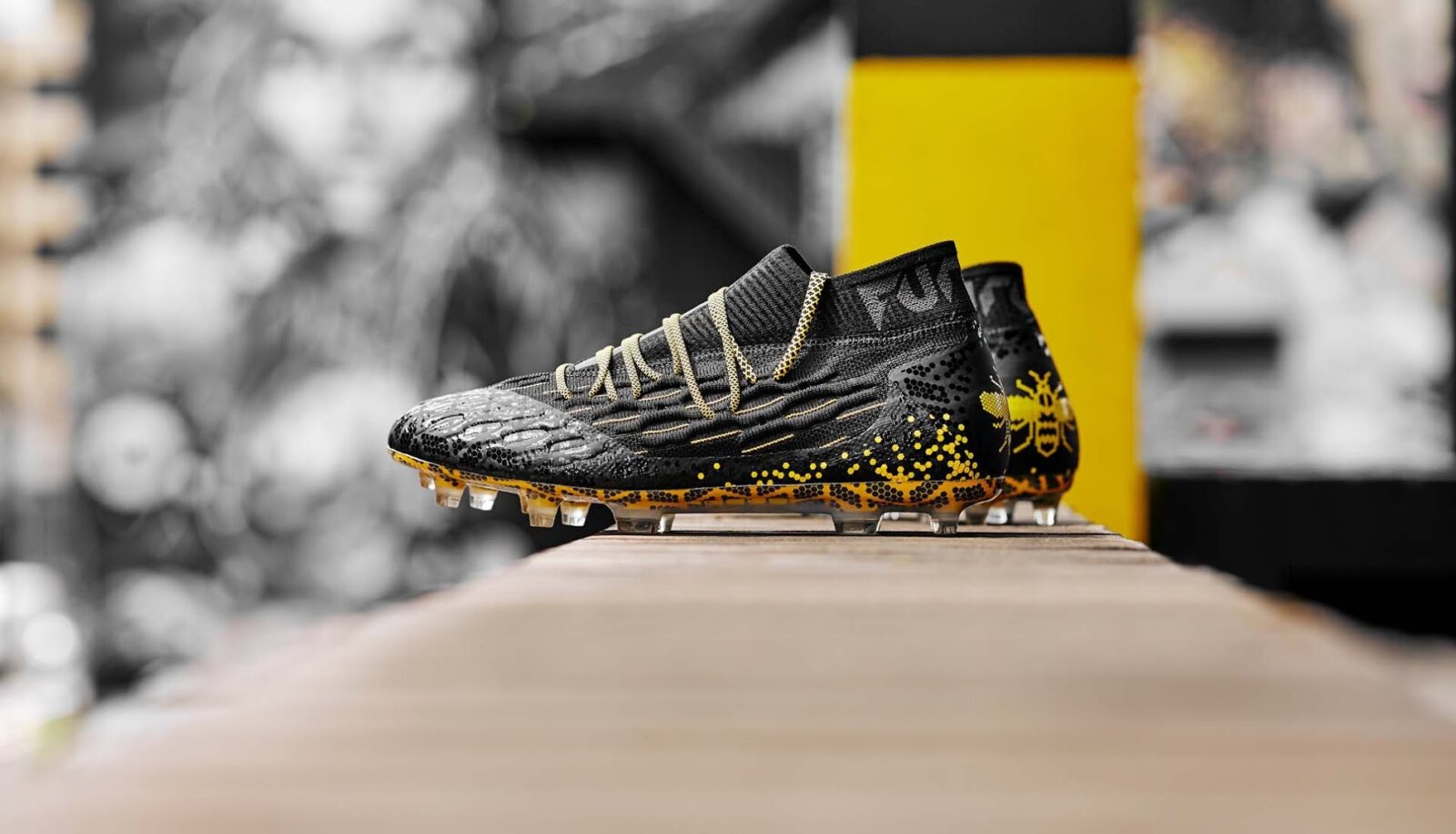 The worker bee is an enduring symbol of the city; born out of the Industrial Revolution when Manchester was abuzz with mass production activity.
Man United left-back Brandon Williams has helped launch the boots and the rest of the City Pack collection.
Williams, who is Mancunian born-and-bred, growing up just outside of the city centre, will debut the boots during United's FA Cup semi-final against Chelsea this Sunday (19 July), should the 19-year-old feature in the game.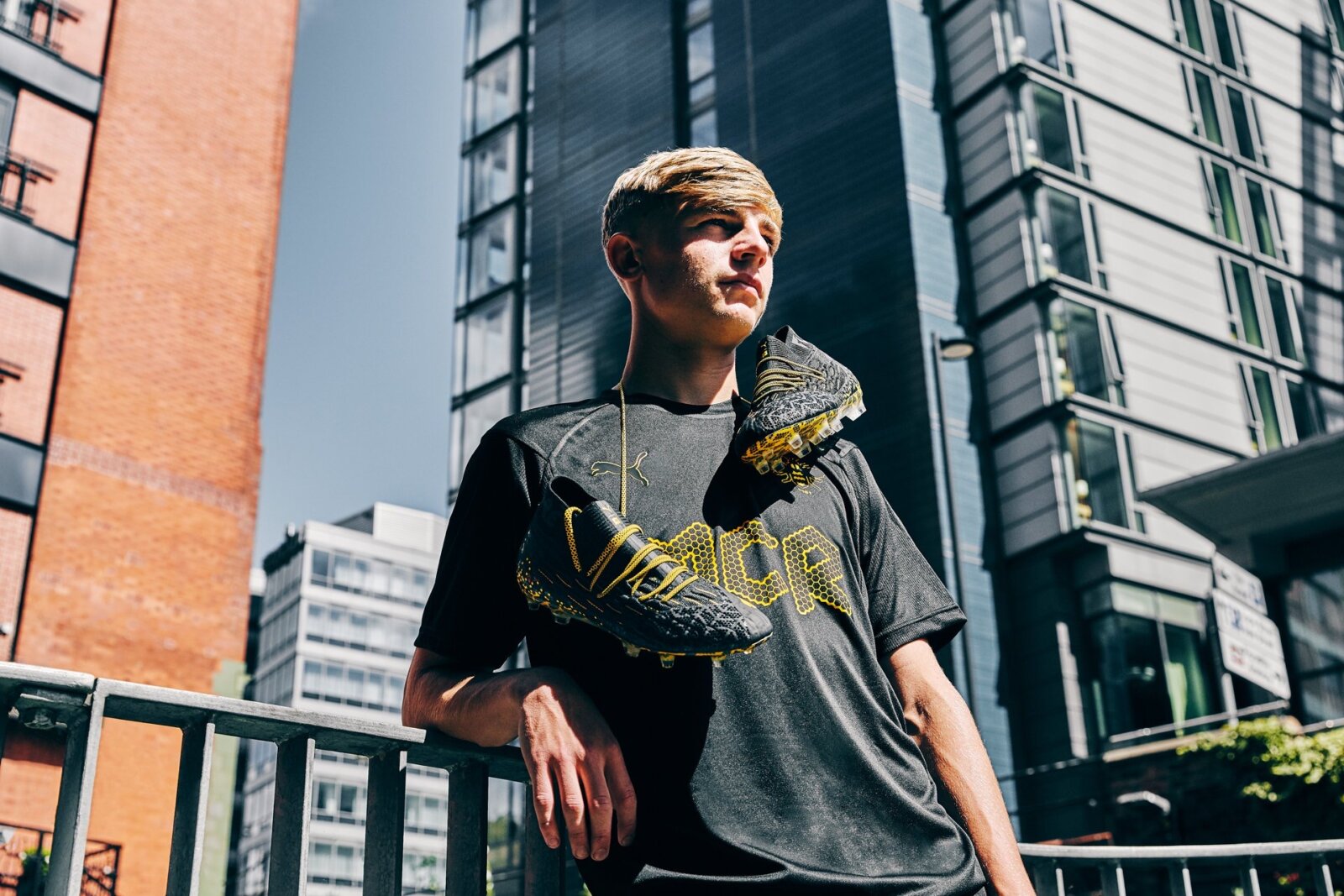 The City Pack collection also includes a t-shirt and hoodie, as well as a Worker Bee shirt with 'A City United' printed on the back of the shirt. The phrase is a reference to the times in which Manchester's football rivals, United and City, have joined together in times of adversity.
Fancy getting your hands on the collection? Items are available to pre-order on prodirectsoccer.com.