Sport
Represent Manchester in a free cross-city FIFA battle launching this month
FIFA fans in Manchester have the opportunity to represent their city and win up to £500 and 6 months free Future Fibre from TalkTalk, by taking part in a free cross-city virtual tournament, The Future Fibre City Clash, against rival cities.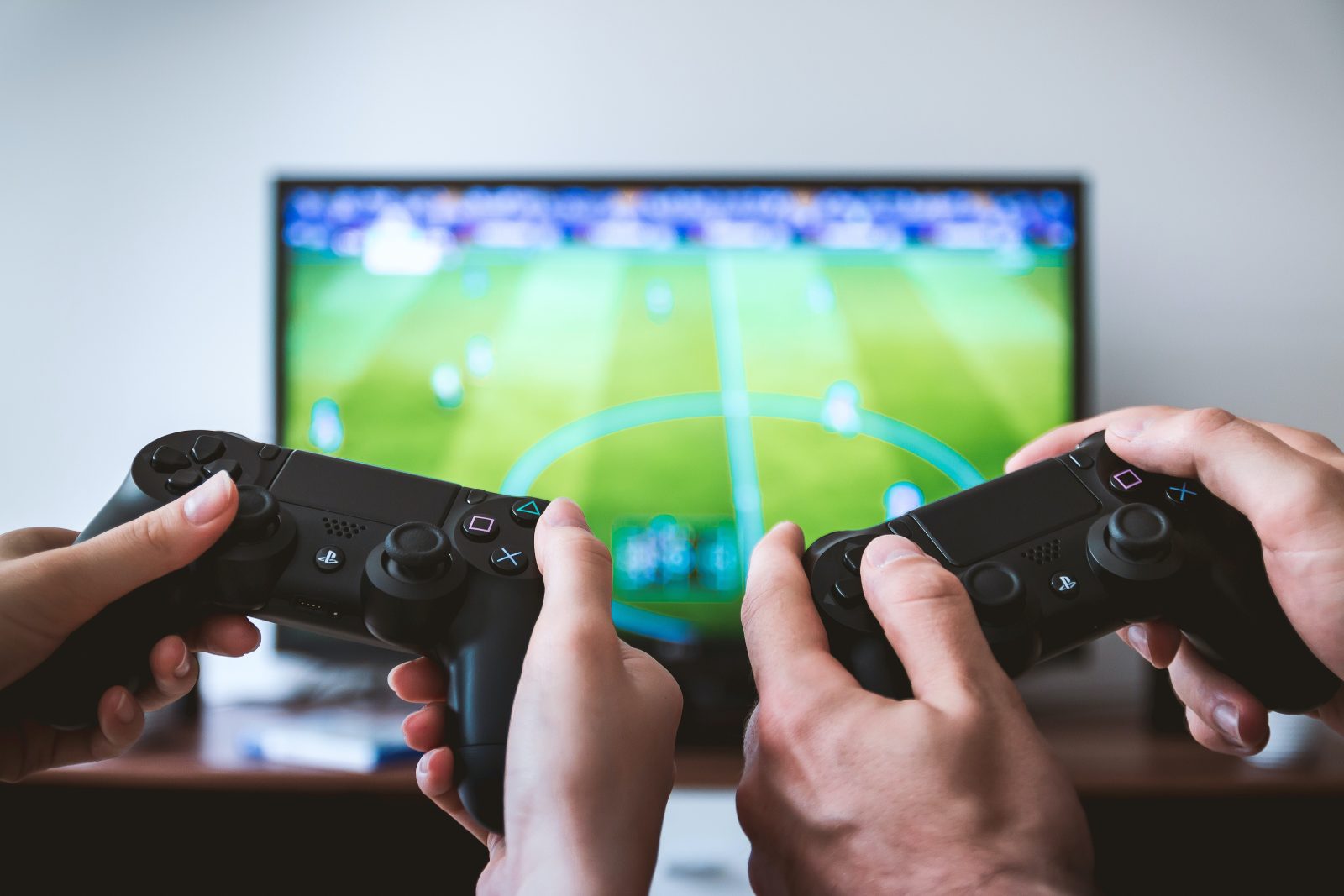 A new cross-city gaming battle is launching in Manchester later this month, giving FIFA fans the chance to play in a FIFA 22 tournament against fellow gamers in Liverpool, Birmingham and Leeds.
The Future Fibre City Clash will see gamers across the four cities will go head-to-head from the comfort of their own homes for a chance to win a £500 cash prize and six months free Future Fibre broadband, plus an Amazon eero, all courtesy of TalkTalk.
The top two players from each city who make it through to the qualifying stages will each take home a £100 cash prize too.
Registrations for The Future Fibre City Clash are open until 28 January, with the free tournament set to kick off on 29 January.
After the qualifying stages, the championship will take place on 12 and 13 February.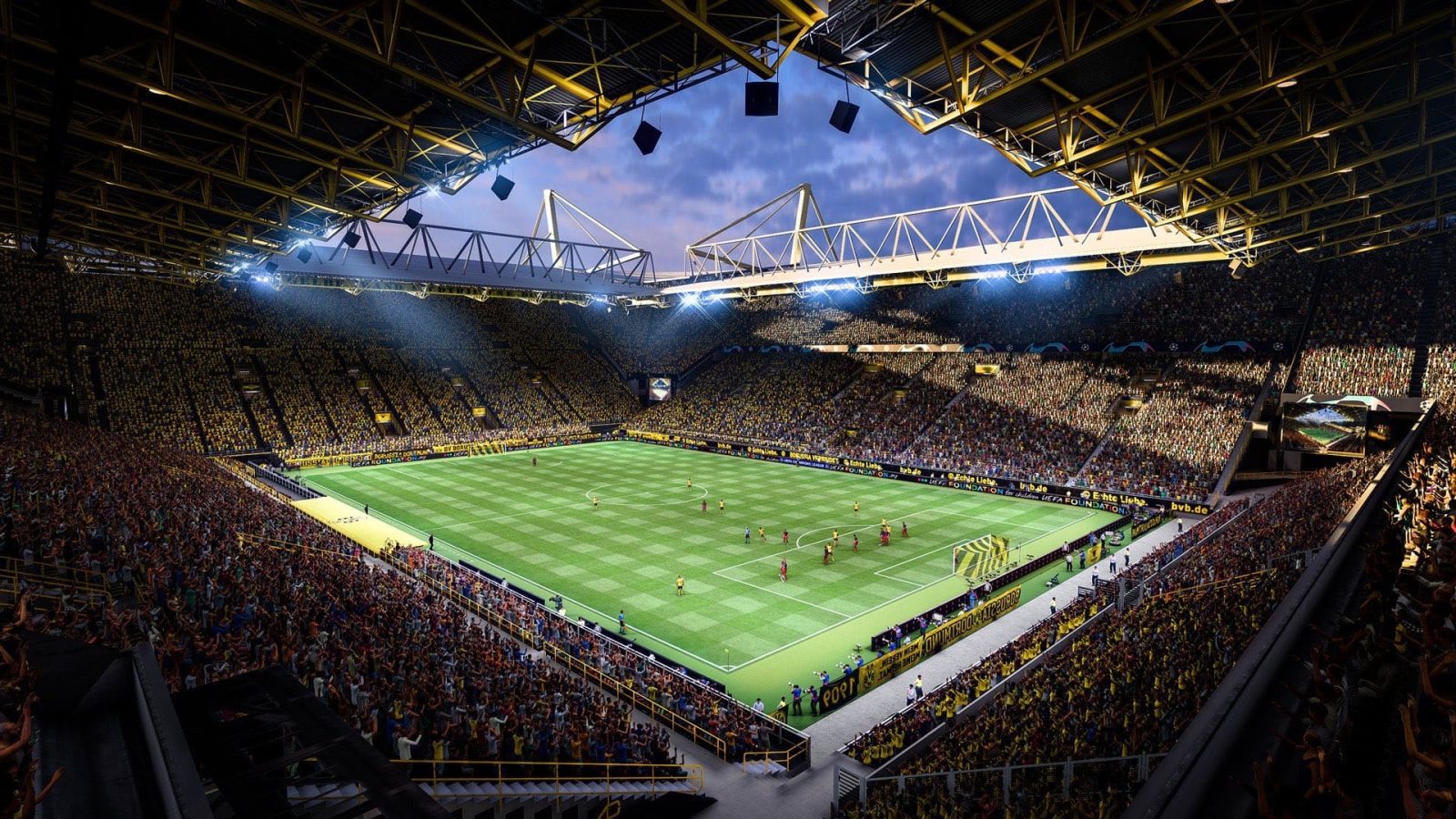 The virtual tournament will be hosted on Battlefy, the leading online esports tournament platform.
Anyone can enter and players can take part in as many games as they like between 29 January and 6 February.
Players will need to enter their Manchester postcode to register their details, and have access to a PlayStation 4 or Xbox.
The Future Fibre City Clash will find the top FIFA gaming city but will also discover if Manchester has the best gaming skills, showcasing which city has the most goals and the most wins throughout the competition.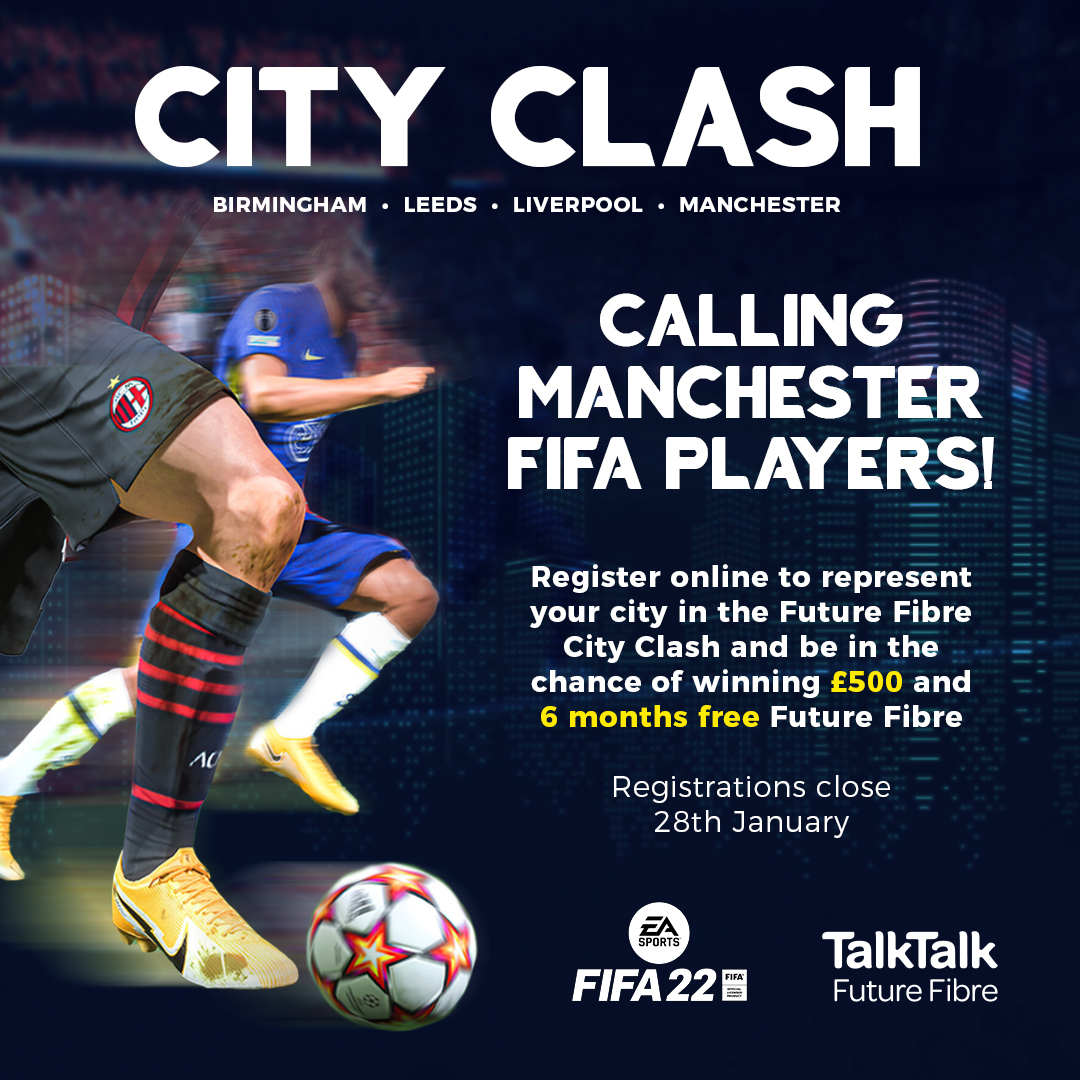 Ben Cooper, head of marketing – FTTP at TalkTalk, said: "We're so excited to launch The Future Fibre City Clash as we make fast, affordable, full fibre broadband more widely available in Manchester.
"Our Future Fibre packages use the UK's latest full fibre technology and next generation home Wi-Fi from Amazon eero, meaning they can handle multiple devices at once with ease and without lag or buffering – making it the perfect broadband package for gamers.
"We look forward to seeing gamers represent their city throughout the virtual FIFA tournament and would encourage anyone to join in and have a go at winning some points for their city."
The Future Fibre City Clash follows the launch of TalkTalk's Future Fibre packages, with top average download speeds of 900Mb/s in Manchester.
The packages combine the benefits of Wi-Fi 6 technology and 100% full fibre connection, making them up to 24 times faster and up to five times more reliable than standard broadband.
Read more: This company will pay noisy snorers £300 to test out new sleep products
Future Fibre packages have enough bandwidth to handle 75+ connected devices at once.
TalkTalk is also the only major UK provider to include Amazon's award-winning eero 6 series routers as standard with all its fibre packages.
To find out more about The Future Fibre City Clash, visit battlefy.com/futurefibre.
For more information on Future Fibre, visit new.talktalk.co.uk/broadband/fttp.
Featured image: Photo by JESHOOTS.COM on Unsplash