Sport
The most expensive signings by Manchester United
Speaking of bringing players to the club, we wanted to take a trip down memory lane and look at the most expensive signings by Manchester United.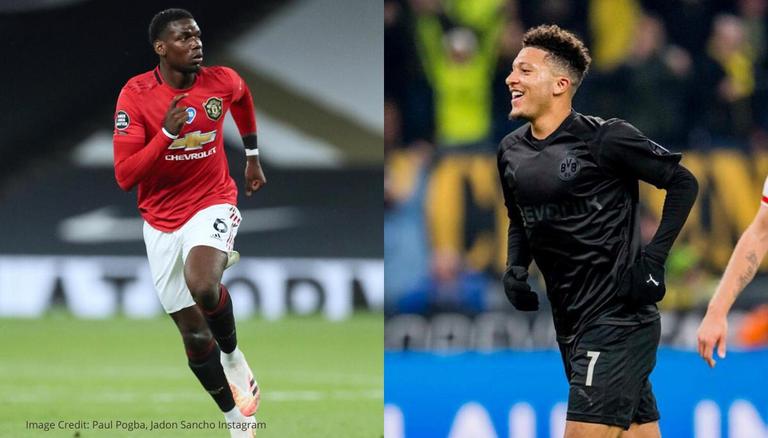 When Sir Alex Ferguson stepped off as the manager of Manchester United, the club was struggling to get back into its former glory, but after several years of changing tactics and managers, United may be on a brink of winning a title with Ole Gunnar Solskjaer.
In the 2020/2021 season, the club had a fantastic run as it finished second on the PL table, right before their city rivals Manchester City. As the new season unfolds, Ole has managed to bring a few players to the club and thus, increase the chances of lifting the PL trophy.
Speaking of bringing players to the club, we wanted to take a trip down memory lane and look at the most expensive signings by Manchester United. Let's check them out.
Jadon Sancho
The one interesting fact about Jadon Sancho was that everyone was aware that he will be leaving Dortmund. Since he's a talented youngster, all of the top teams in the world, including Manchester United were interested in purchasing him.
The debate on who will sign him went so far that online sportsbooks even opened betting odds on his next destination. Punters registered at reputable sites such as novibet.co.uk, and they were casting their predictions in.
What's even better is the fact that online sportsbooks, like the one we just mentioned, have massive sports coverage and since they are superior to land-based sportsbooks, punters decided to stay there and continue placing bets online.
After numerous speculations and rumours circulating, Jaden Sancho signed for Manchester United on July 23, 2021, for a price of £76.5 million, making him the third most expensive player in the club's history.
Harry Maguire
Next up, we have a player that many consider to be the best English defender in the Premier League. Although Maguire's form varied, in the last season, he managed to show some stability and reminded everyone that he is a solid player that has tons of qualities.
After the Euro 2020, many fans praised him for his contributions, which is why they expect Maguire to continue working hard and help Manchester United finally win the PL title. He was purchased from Leicester on August 9, 2019, for a price of £78.3 million.
Paul Pogba
The most expensive player in Manchester United's history is actually coming from the club's youth academy. Pogba failed to live up to the expectations at his young age, which is why he joined Juventus as a free agent.
During his time with the Old Lady, he reinvented himself and was praised for his adaptability, control, shot power, etc. That is why United was keen on bringing him back – the club thought that he may be the missing link in the squad. So, United ended up purchasing him for a whopping price of £94.5 million on August 9, 2016.
Honourable Mentions
Other expensive players that United purchased and are worth a mention are Romelu Lukaku (£76.23 million), Angel Di Maria (£67.5 million), Bruno Fernandes (£56.7 million) and Anthony Martial (£54 million).