Sport
Why Cristiano Ronaldo's return is not allowed to be aired on TV
Unfortunately for millions of Manchester United fans, not even a Cristiano Ronaldo return is enough for the bigwigs to change things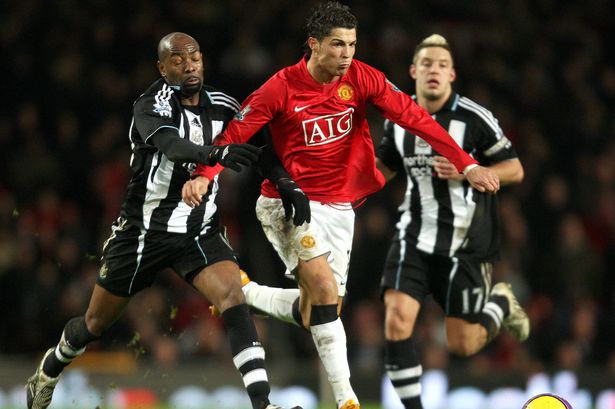 Cristiano Ronaldo will walk out at Old Trafford this coming Saturday for his second Manchester United debut, resulting as the pinnacle moment in one of football's most famous club returns.
The iconic number 7 is highly likely to be in the starting lineup against Newcastle when the Premier League returns at the weekend following an international break.
What may have just been a run-of-the-mill home game against The Magpies has now become a spectacle that the entire footballing world will be watching, or trying to watch, due to the match not being shown on live television in the UK.
Unfortunately for millions of Manchester United fans, not even a Cristiano Ronaldo return is enough for the bigwigs in league football to fall on their '3pm blackout' swords.
For those who don't know, or do know but just haven't cared to research it, the 3pm blackout prevents matches taking place during 2.45pm and 5.15pm from being broadcast on live TV (or at least the major UK broadcasters).
The argument is that TV cameras cause low attendance in stadiums, or it did back in the 1950s and 1960s when people would prefer to watch the game on the box than spend more money making a day of it at a ground.
There is argument for and against the blackout. On one hand, fans need incentive to visit stadiums and enjoy a proper day out at the footy, however, in 2021 it's not a hard task to sell out a match – even lower league football is experiencing a post-pandemic attendance boom – and therefore many pundits think the 3pm blackout has run its course.
Former Crystal Palace owner Simon Jordan told TalkSport: "I do believe there is no need for a 3pm watershed because originally when it was brought in, I think Bob Lord at Burnley was the architect of it, and believed that attendances would diminish with live football being put on and taking away from 3pm kick-offs.
"That doesn't exist anymore because you can fill stadiums ten times over. Perhaps you should change that."
Below is a brilliant thread by the ESPN's Dale Johnson on why the 3pm blackout isn't used elsewhere in the world but why it is so important to English football.
However, on the argument of Ronaldo's influence, Simon believes one player shouldn't be the catalyst in changing such a historic rule. He said: "We can't sit here and say, on one hand, player power has got out of hand and then change a protocol that exits because one Herbert is rocking back to England to play games."
Many believe the 3pm blackout still works in the UK and is something that keeps the balance in English football just right – especially for lower league clubs.
On a Saturday at 3pm you are right in the middle of your weekend and many, many local businesses such as pubs, bars and cafes benefit from the crowds brought in by a live game of football.
In the TalkSport comment section, one user put it perfectly. "I lived in England for 10 years, North/South/Midlands, and so many folk I knew would drop in to a local 3pm game, some bringing their kids along for a day out. The local cafes, pubs, shops, etc see the benefit too.
"Start televising Premier league 3pm games and all this takes a hit. No doubt about it. It would only take 10 fans to change their Saturday 3pm habits to see an approx £10k hit to a lower league club and surrounding businesses.. all to the benefit of the clubs that need it least.
"Would be crazy to change it."