Kids & Family
A Manc's guide to a day in the Peak District | How to get there, easy walks, and places to stop off
The Peak District celebrates its 70th anniversary as the UK's first National Park named in 1951 - so why not take a trip to this northern gem?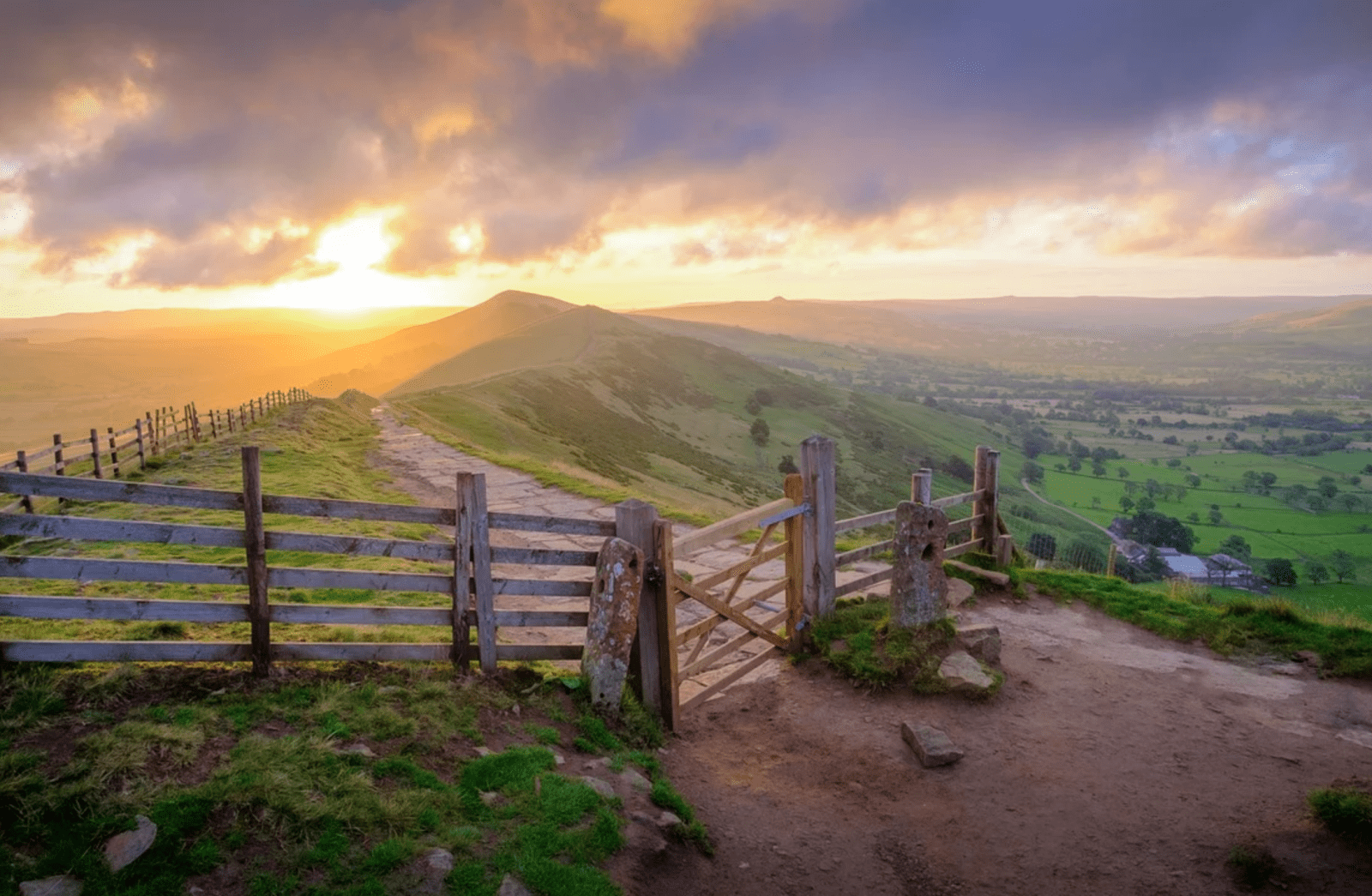 We love Manchester – that's a given.
But it's nice to get out occasionally, right? And the Peak District is a sparkling gem of the north that's not far from Manchester's bustling city centre, so whether you're exhausted from working the nine to five or the nightshift, are studying hard, or just want a fun weekend away, then a daytrip to the Peaks will cure you of all of life's stresses.
We highly recommend it.
The Peak District National Park covers 555 square miles mostly in Derbyshire, but also includes parts of Cheshire, Greater Manchester, Staffordshire, West Yorkshire, and South Yorkshire.
This year, the Peak District celebrates its 70th anniversary as the UK's first National Park named in 1951.
Fancy making the trip then? The Manc is here to help you navigate the Peaks to make sure you have the best weekend away, with no car necessary.
We've outlined five simple walks, so you can get out there and enjoy the stunning views.
Of course, it wouldn't be a Manc's guide to a northern staycation without thinking of the weather, so we've made sure our plans for you are waterproof, and they're both cheap and easy too, so pack some scran, whack on your walking boots, and become at one with nature.
___
Preparation & How to Get There
First things first – getting there.
Trains leave Manchester Piccadilly Station to Edale – which is a village right in the heart of the Peaks – every hour, so you'll want to get a Manchester to Sheffield train on the Hope Valley line, where tickets range between £11.50 – £12.20 for the full 45-minute journey
Even more convenient, there's one map that covers all our five walks.
OL1 Peak District (Dark Peak Area) is your lifeline, and you can get your hands on it either via Amazon or, if paper isn't your thing, go to your App store to OS Online App or ViewRanger App, and all the routes will be on there.
Ready, set, let's walk.
The 5 Walks
Take your pick.
Grindslow Knoll
There are two options when walking Grindslow Knoll.
Option A is a four mile walk taking between two to three hours that's steeper and an occasionally rockier ascent at times but is shorter overall, and then there's option B, which is five and a half miles that takes half an hour longer than the other, but is a a more gradual route via Ringing Roger.
Both routes lead to a 360° view at the summit of Grindslow Knoll.
Gradually descend, meeting with the Penine Way and back to Edale.
Mam Tor via Black Tor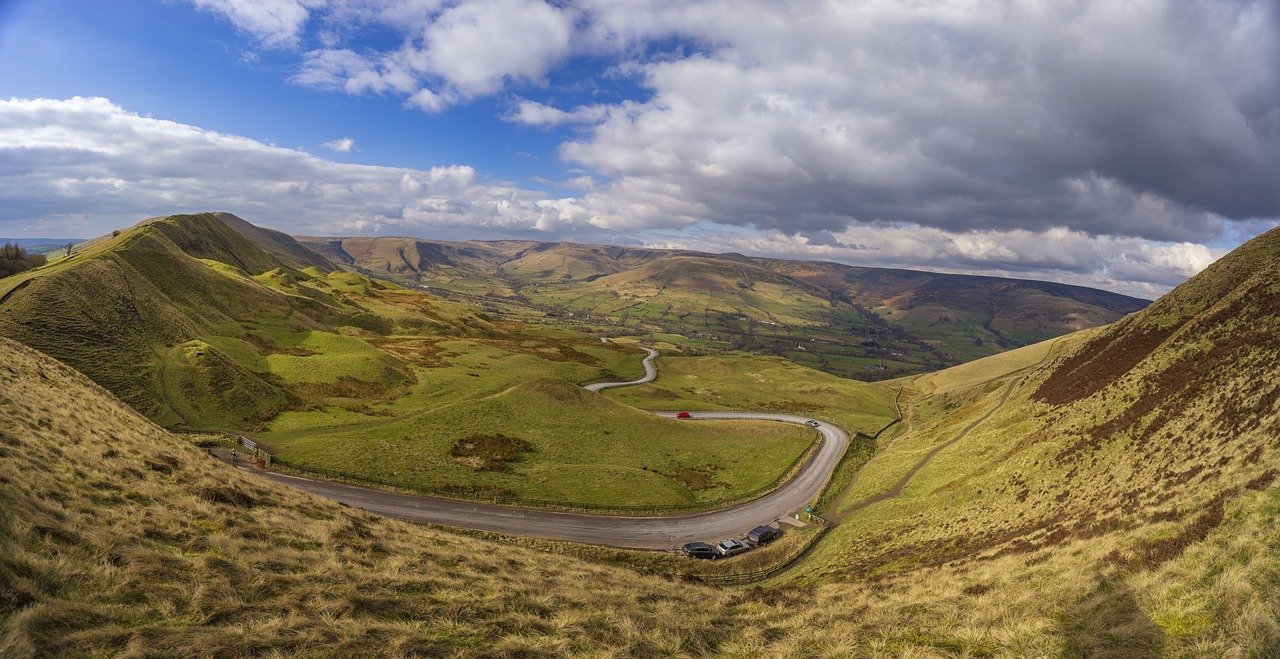 This is absolute cracker of a walk with stunning views and also easy on the knees.
Spreading across two Tors and across the back of the Great Ridge, this walk takes between two and a half to three hours and is a sum total of five miles.
Hiking up Back Tor is optional as it's harder as the route goes up and down.
Kinder Scout via Grindsbook Clough
This is a bit of a longer one to really reset yourself after a tough week at work.
A wonderful eight mile walk taking between four to five hours, many seasoned Peak-goers crown this their favourite walks.
Kinder Scout is the highest point in the Peaks, so it's definitely worth the trek as you can see all across the land and it even has a waterfall. It's also circular, leaving the village past the Nags Head (some people might just end there), and then over the bridge leaving the tiny village behind you.
Or you can go the other way round and finish up by the Nags Head – your choice.
Kinder Scout via Jacob's Ladder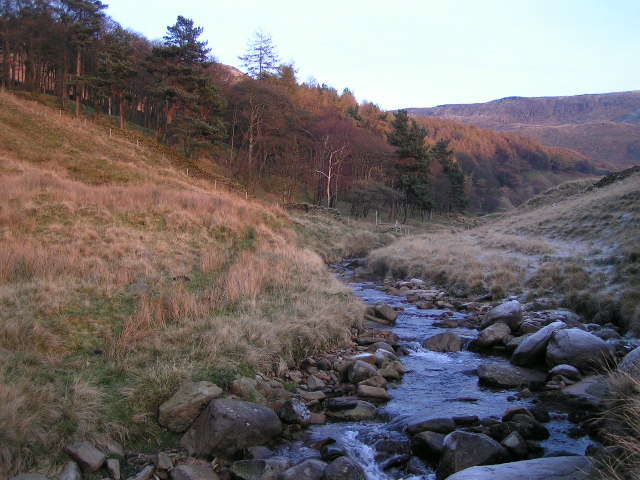 This is a must-walk route because it covers two major Peak District locations – the highest point in the peaks, Kinder Scout, and Jacob's Ladder.
Known as 'the Beautiful Steps to Kinder Scout', Jacob's Ladder is a set of stone steps cut into the hillside, leading up to the Kinder Plateau, and the eight to 10 mile route follows the start of the Pennine way to an aesthetic packhorse bridge, which marks the start of Jacob's Ladder.
Mam Tor via Jacob's Ladder and Rushup Edge
Mam Tor is one of the most popular places to visit in the Peak District and this walk combines it with a loop via Jacob's Ladder and Rushup Edge.
From Rushup Edge, there are beautiful views towards Mam Tor and then you cross to the Tor before slowly descending back to Edale – it's a long but gentle walk of 10 miles taking between four and five hours.
Take your time and enjoy the views, because the Peak District's got a lot of them.
Now, we think it's time for a well-earned pint, right? We're spoiling you for choice with the two finest pubs in Edale.
Pick one or go to both – no one's driving, remember.
The Pubs
At The Rambler Inn, there's hearty meals that are locally-sourced and served in the warmth by friendly and attentive staff, a large beer garden to make the most of on a nice day, and a wide range of real ales, traditional ciders, whiskeys and sprits at the bar.
A proper country pub with sturdy furniture and thick upholstery, The Rambler Inn is a cheap, cheerful, and welcoming sight after a long stomp the Peaks.
The menu is extensive with a great range of vegan or vegetarian option, and famous for its gluten free fish and chips.
Why not try their breakfast and stay in one of the cosy rooms overlooking the mountains?
The Old Nags Head
Stone walls, exposed beams, and an open fire make up the interiors of quintessentially-British The Old Nag's Head, so pull up a chair, grab a pint, and soothe your feet in the against the crackling flames.
No messing about, this pub fills your hungry stomach with meat feast pizzas, BBQ pulled pork smothered fries, and any sandwich filling you can think of, from roast beef to halloumi, red pepper, and sweet chilli.
Slushie cocktails are now available here too – so you can't go wrong.
___
Featured Image – Pixabay