Travel & Tourism
The walking trail around Manchester where you can see the beautiful spring blossom in full bloom
It's the most beautiful time of year.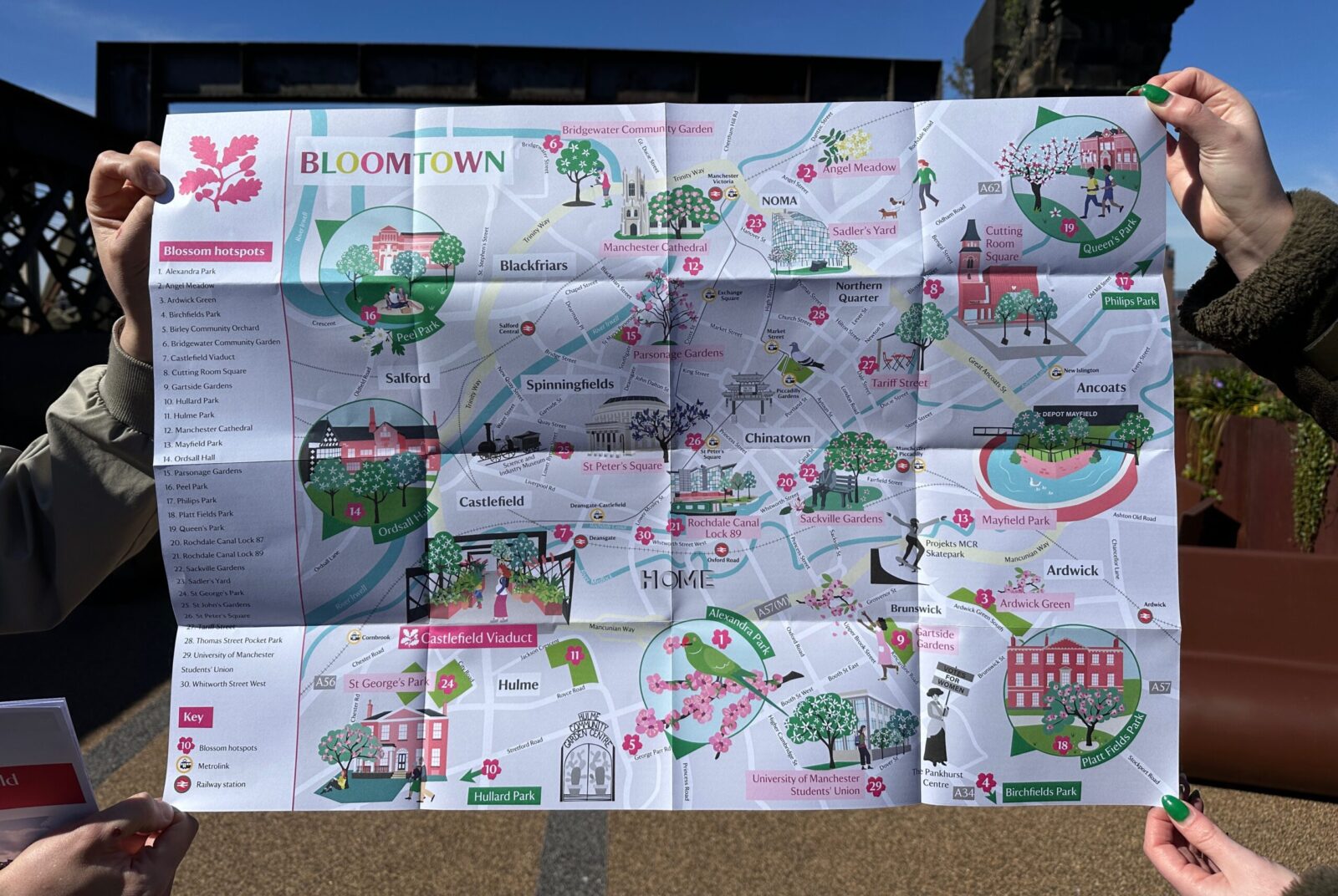 A new walking trail has been created around Greater Manchester to celebrate the spring blossom – and it's going to be absolutely beautiful.
This is the time of year where nature puts on its most dazzling displays, with pink and white flowers blooming on trees across the UK, with (hopefully) a background of blue skies and sunshine.
And in 2023, the National Trust is shining a spotlight on Manchester, where green spaces are more plentiful than you might think.
The charity has created a 30-stop Bloomtown trail all around the city centre and beyond where you can soak in the prettiest of springtime scenes.
From the famous purple blooms in St Peter's Square to the showers of blossom in Alexandra Park to the clouds of pink in Sackville Gardens.
Some of the city's newest spots are included on the trail too, including, notably, the Castlefield Viaduct.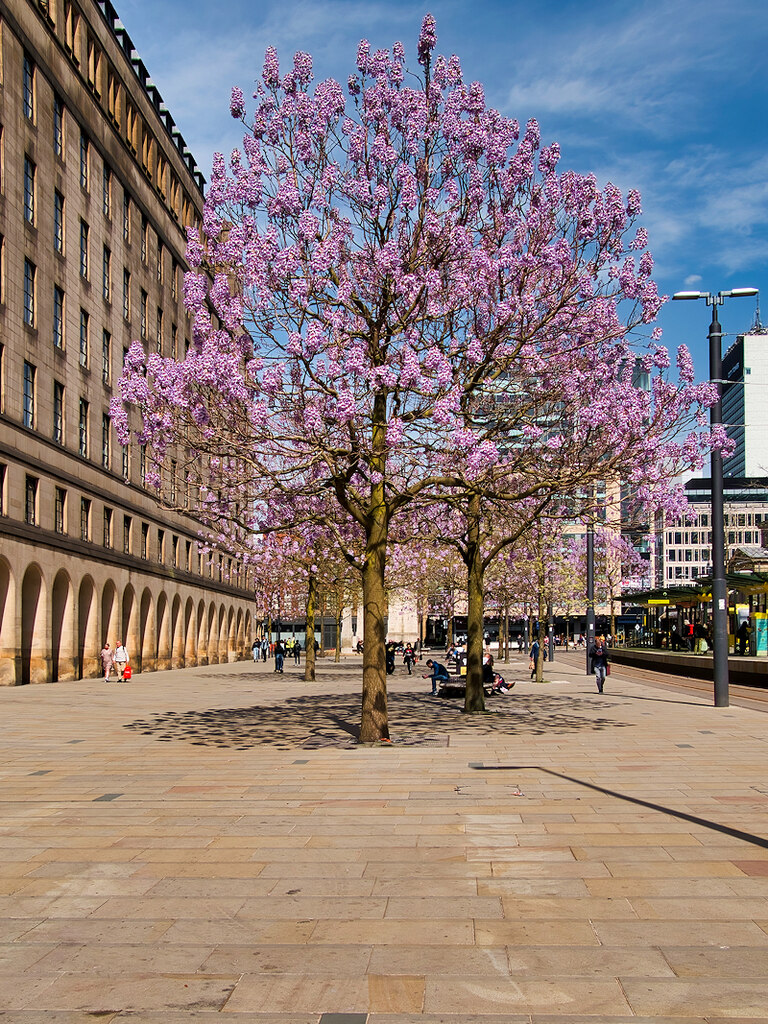 This abandoned old industrial beast has just recently been turned into a new urban skypark by the National Trust, drawing comparisons to New York City's High Line.
The Castlefield Viaduct is now home to 63 small-but-might Fuji Cherry trees, which are already bursting in bloom.
Also new to the city is Mayfield Park, the huge project which saw the River Medlock uncovered and a new green space created. The site is home to a huge variety of flowering trees and is about to celebrate its first spring since opening to the public.
Blossom will also return to Sadler's Yard for the first time in centuries, as Plant NOMA and the National Trust create a pop-up display as an homage to the orchard believed to once be here.
Other highlights to seek out will be Angel Meadow (formerly a mass grave), Cutting Room Square (with great bars around it too), and Manchester Cathedral (with 250,000 bees living on its roof).
The National Trust says that blossom is at its best in Manchester in April (but 'no one tells nature what to do') so now is the perfect time to start planning your adventure.
You'll be looking out for cherry blossom, apple and crab apple blossom, hawthorn blossom, Rowan blossom, magnolia, and foxgloves.
The National Trust 'Bloomtown' blossom trail around Manchester
Alexandra Park
Angel Meadow
Ardwick Green
Birchfields Park
Birley Community Orchard
Bridgewater Community Garden
Castlefield Viaduct
Cutting Room Square
Gartside Gardens
Hullard Park
Hulme Park
Manchester Cathedral
Mayfield Park
Ordsall Hall
Parsonage Gardens
Peel Park
Philips Park
Platt Fields Park
Queen's Park
Rochdale Canal Lock 87
Rochdale Canal Lock 89
Sackville Gardens
Sadler's Yard
St George's Park
St John's Gardens
St Peter's Square
Tariff Street
Thomas Street Pocket Park
University of Manchester Students' Union
Whitworth Street West
Featured image: The Manc Group