Trending
American tourist baffled by Manchester in hilarious TikTok vlog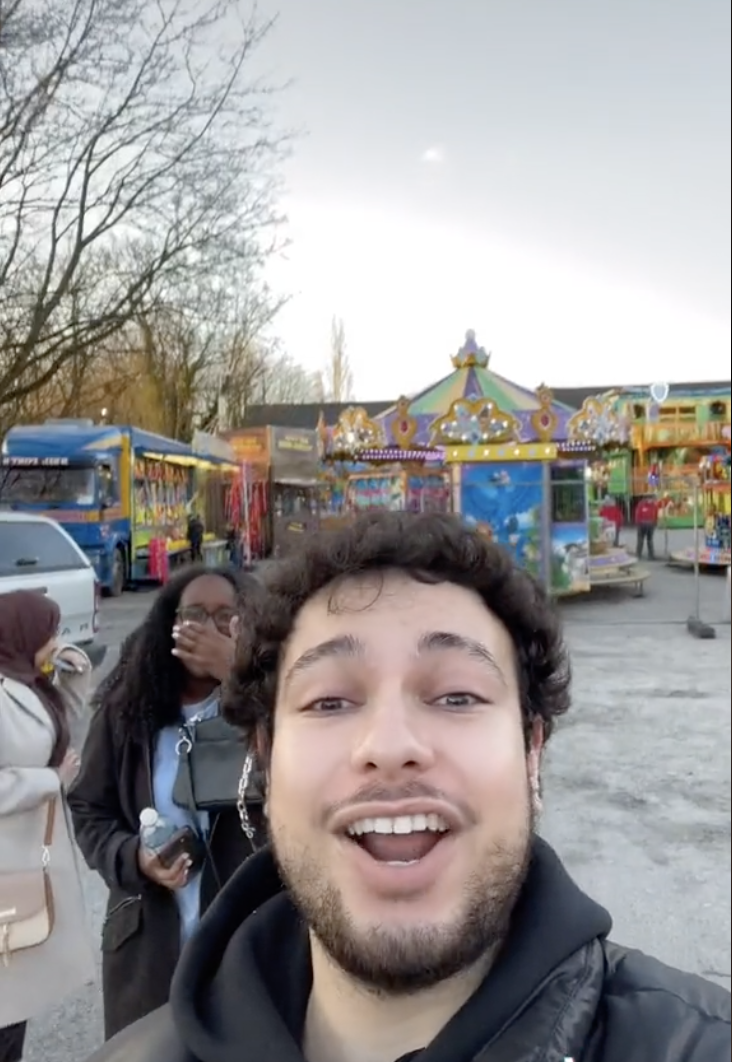 An American tourist's chaotic trip to Manchester has gone viral after he documented the whole thing in a TikTok vlog.
Adeib El Masri, a successful LA-based photographer and TikToker with more than a million followers, said that our city was like 'a different world'.
He has previously been documenting his experiences of visiting London, including several vlogs about the British weather.
Over the course of two days spent up north, Adeib appeared baffled by the concepts of queueing, fairgrounds, and people being nice to each other.
His pair of heart-warming videos have amassed more than half-a-million views at the time of writing.
In the first instalment, Adeib films himself at Manchester Piccadilly, saying: "I'm in Manchester. It looks kind of the same except all the buses are free apparently."
From his taxi, he adds: "Everyone is so much nicer here, I can already tell."
He then takes a trip to 'Trafford Mall', where his visit to the cruise ship-inspired food court The Orient prompts him to say: "This mall has the most Vegas vibes ever. Like ever."
On his second TikTok vlog, he praises Manchester for being 'so pretty' while walking through Chinatown, and says we have our 'own Big Ben' in the Kimpton Clocktower.
Adeib and his friends tried to go for afternoon tea at an undisclosed location, but were turned away for not booking 24 hours in advance ('very pretentious', he says) and end up visiting a local Costa instead.
He then documents his trip to a fairground, where everything about the experience seems to delight and confuse him.
He says: "So guess who's at a carnival! So it's not a carnival, it's a parking lot.
"There's a child running the stands. I'm very confused.
"Moral of the story, check where the funfair is, it could be a parking lot that isn't a real funfair."
Fairground disappointment aside, he does concede: "You know what, Manny is a 10 out of 10, d'you know what I mean."
He later says, on a visit to Dog Bowl: "To save the day I decided to go bowling. Bowling is not available. It's fine," before heading to Nando's.
Once safely back in London, he updated his followers with this: "Manchester was like a different world. Everyone is much nicer, like genuinely out-of-their-way nice, which is bizarre.
"Literally nothing went right in Manchester. I was there for like a day and a half, I almost got deported. Let's just not get into it.
"Will I be returning? Probably not."
Featured image: TikTok, @adeibb