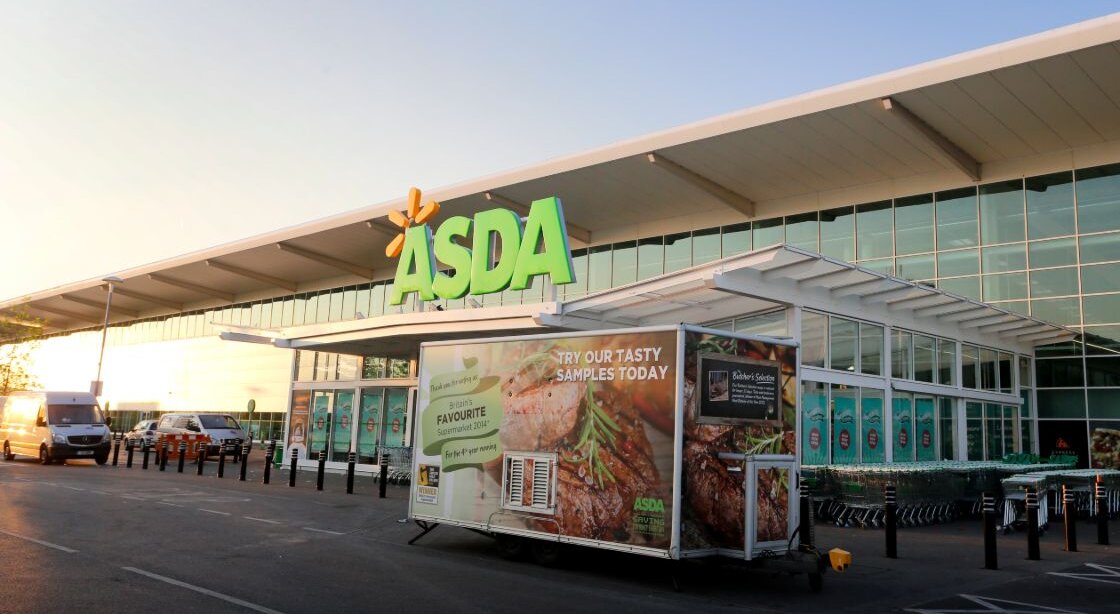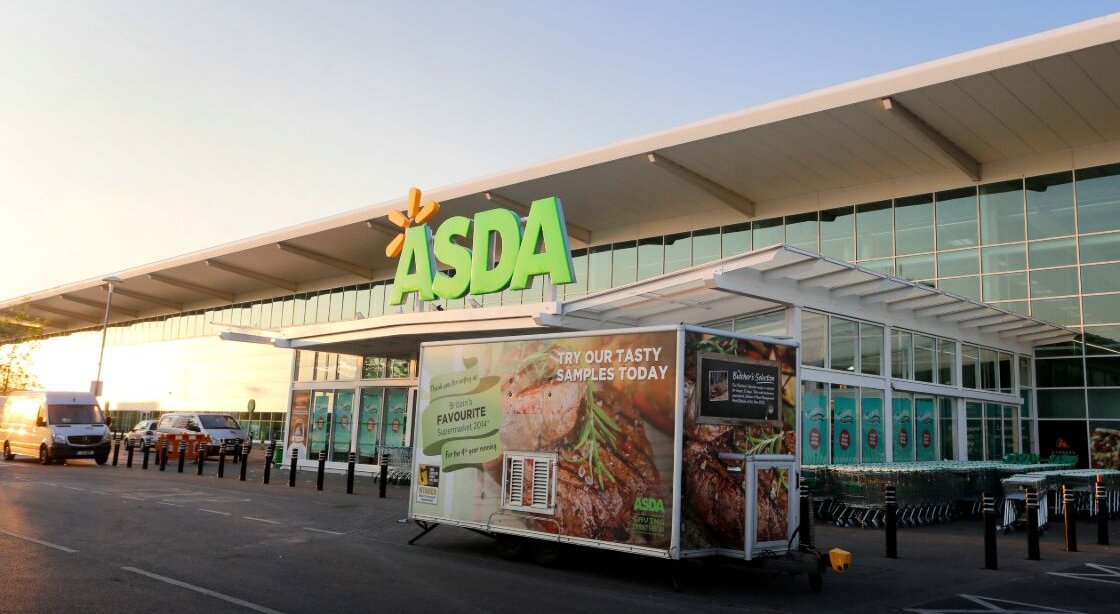 As if this year wasn't running away with us fast enough already, ASDA has just revealed its Christmas food range for 2020.
It's not even August and we're already talking about the festive season, but if the treats and tipples making up ASDA's Christmas range this year is anything to go by, then we're definitely not complaining.
Finally, there's something to look forward to.
If you're the type of person who likes to plan well in advance, then you're in luck because the UK supermarket chain has given shoppers a sneak peak into what they can expect to see on shelves later this year. From party and buffet foods, to a selection of main courses, desserts and even a cheese roulette, there's certainly some real stand-outs to tuck into.
Fancy an early preview? Here's just a few of ASDA's festive feast treats coming in December.
___
Main Courses & Sides
You're not going to be stuck for choice this year.
ASDA is spoiling us with a great selection of mains including an Easy Carve Boneless Turkey Centrepiece, a Vegan Turkey Joint, and Slow Cooked Beef Shin. Fans of last year's best-selling 12-piece Pigs in Blanket Centrepiece will be pleased to hear that the retailer is bringing it back once again this year, along with a new Giant Pig in Blanket Sausage Roll too.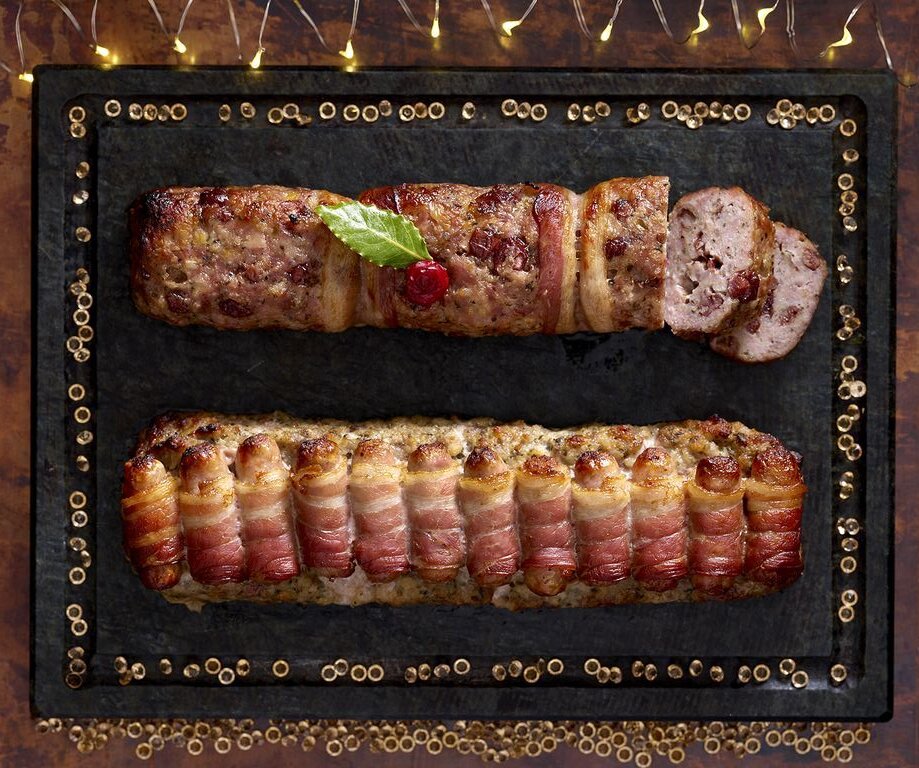 Other mains and sides in the range this year include a Cauliflower Cheese, Sweet Potato & Cranberry Wellington – which is described as "creamy, rich and hard to resist" – and a Christmas Dinner Parcel, which comes filled with turkey breast, wrapped around a classic pork, sage and onion stuffing, with chopped sprouts, lashings of smoked bacon and finished with a port glaze.
Can you just imagine how ace a 'leftovers butty' would taste with that?
___
Desserts & Sweets
We've all got a 'dessert hole' in our stomachs, haven't we?
Nothing tastes better than a dessert to finish off your Christmas dinner and this year, ASDA will be launching a Gingerbread Cheesecake, a Chocolate Orange Opera cake and some delicious Chocolate & Cherry Houses to name just a few.
The stand-outs here include a 'Bruce the Brussel Sprout' Cake, and Reindeer Ice Cream Lollies.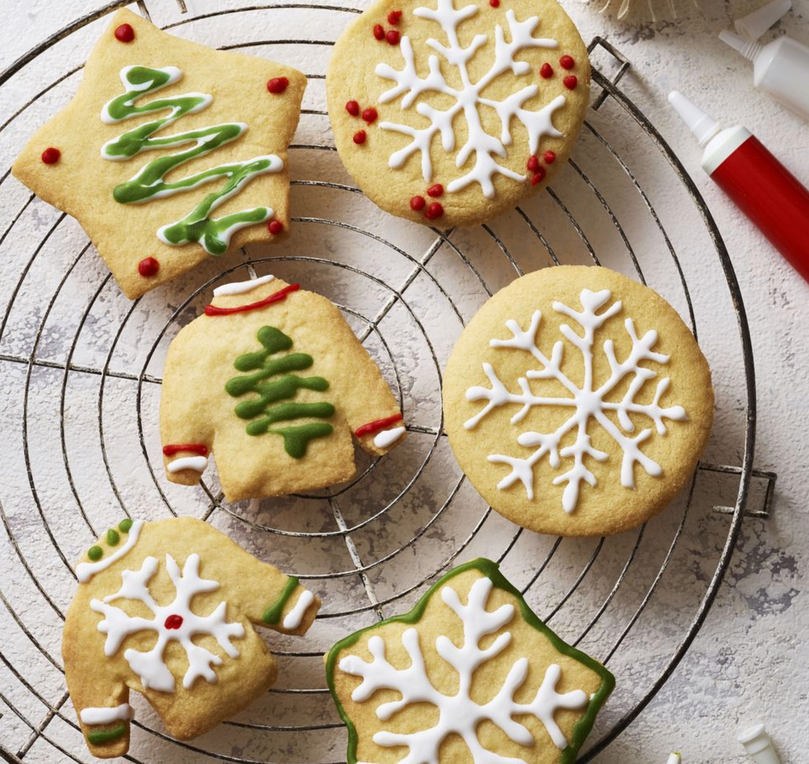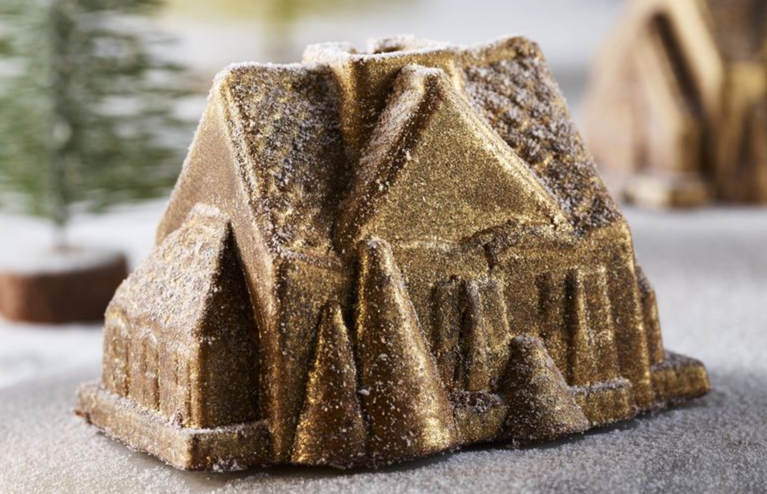 When it comes to sweets and confectionary, ASDA isn't leaving anything out here as some some brand-new Spiced Clementine Fudge, Sour Cherry Nougat, and Spiced Orange & Triple Sec Chocolate Cookies are all to be expected.
A new and improved recipe for their much-loved Salted Caramel Mince Pies are also rumoured too.
___
Party & Buffet Food
A lot of food does get consumed during the festive season, but there's always room for more and ASDA has outdone itself this year when it comes to party and buffet food.
The retailer will be launching Salmon Mac & Cheese Bites, Chicken & Stuffing Layered Pork Pies, a vegan Bao Bun Selection, and, what is by far the stand-out, Pigs on Fire – a new pigs in blanket-inspired dish with cuts of British prime pork blended with Carolina Reaper hot chilli, perched in a jalapeño, and then wrapped in streaky bacon.
Only for the spice lovers amongst us by the sounds of things.
___
Cheese
What's Christmas without a cheese board?
ASDA has really thought of it all this year and is set to offer everything from a simple but sublime British Farmhouse Cheese Stack, to a Cheese Roulette, yes a Cheese Roulette – which mixes both food and fun, with individually wrapped pieces of tangy cheese – to complete your feast.
Yum.
___
Drinks
Back by popular demand, ASDA has confirmed the last year's standout hit Mince Pie Gin Liqueur will be returning for 2020 and there's bound to be plenty of people pretty pleased about that.
It's a tipple definitely worth trying out.
If mince pies aren't quite your bag though, some other new additions – Gingerbread Gin Liqueur and Cranberry & Clementine Gin – will also be hitting shelves this year too, so there's plenty to choose from to say cheers to this December.
It hasn't yet been confirmed when the 2020 festive food range will be arriving in ASDA stores and online, so you'll need to keep your eyes peeled later on this year.
For more information, visit the ASDA website here.