Trending
BBC apologises on air after trainee puts 'Manchester United are rubbish' as live news update
"I hope that Manchester United fans weren't offended by it."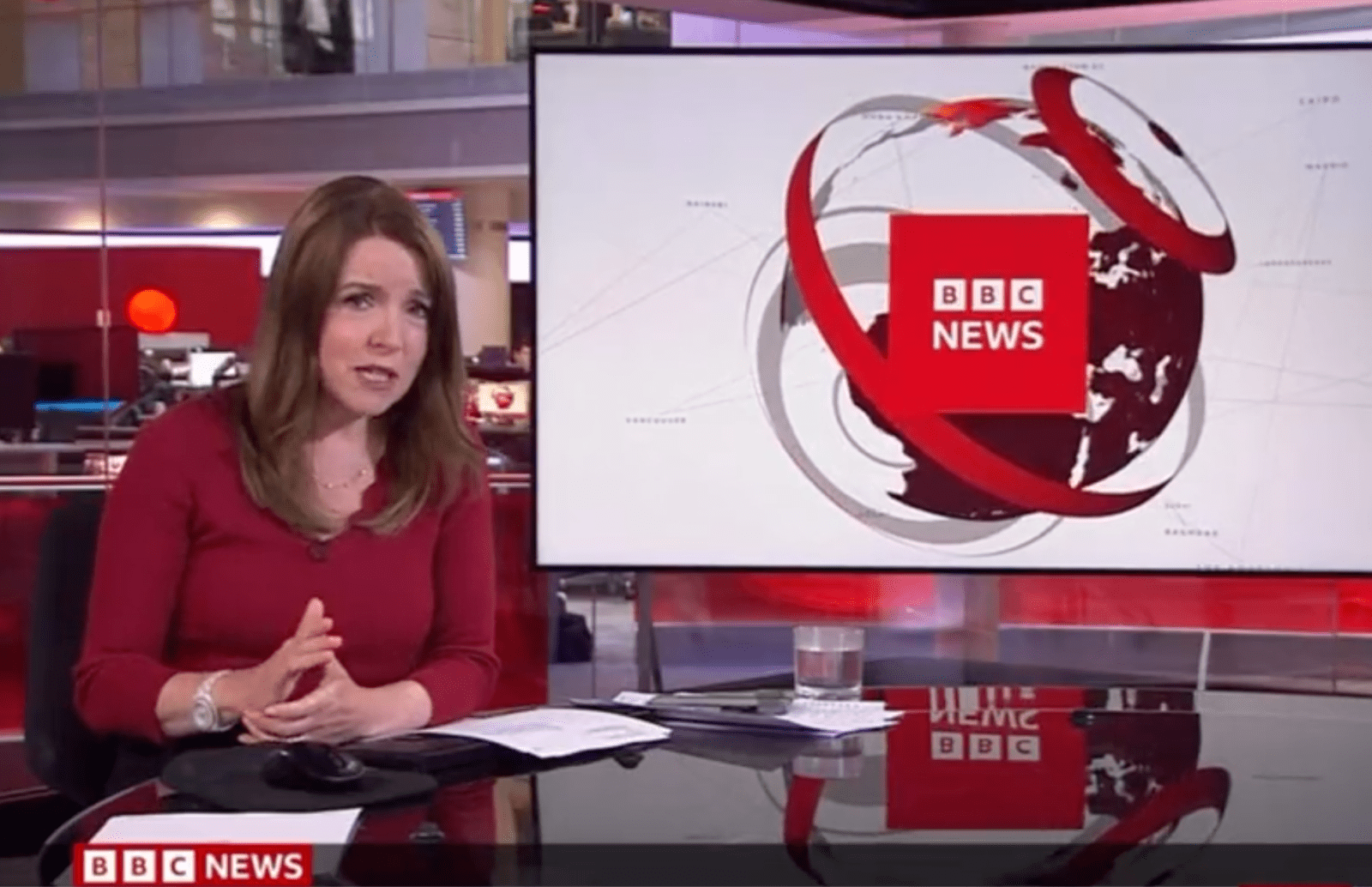 BBC News has been forced to issue an on air apology after viewers noticed the words 'Manchester United are rubbish' appear on the live feed.
It's certainly not something you see every day, but earlier on this afternoon, as thousands of people right across the UK tuned in to watch the 24-hour BBC News channel, an unusual update was posted on the live news ticker while the presenter was running through the highlights and talking points from the ongoing Roland Garros tennis tournament in Paris.
Hidden among the actual news headlines of the day were the hard-hitting words "Manchester United are rubbish".
"Weather rain everywhere," was another one of the odd updates.
Given that these followed updates from legitimate news stories such as the rising tensions with the Partygate scandal and the Sue Gray report, many viewers just presumed that their eyes must have been deceiving them and went over to BBC iPlayer to watch it again.
Others took to social media to check if anyone else had seen it too.
In what is a now-viral tweet that has racked up thousands of likes and retweets, TV critic and broadcaster Scott Bryan said: "Errrr… what is going on with the BBC News ticker?"
Other rival football fans understandably "couldn't believe their eyes", and took to social media to poke as much fun at the situation as they possibly could.
One person tweeted: "And people say the BBC don't present factual news anymore", while another added: "Even BBC News know how bad Manchester United are", and a third hilariously said: "Legendary. That would go straight onto my CV and website if it was my 'mistake'."
"I'm a United fan and it gave me a good laugh. We have indeed been rubbish, BBC News," another conceded.
After word of the mishap clearly got out and began to spread online, the BBC then made an on air apology to any Manchester United fans they may have "offended".
The BBC News presenter said: "Just while we're on the subject of football, a little earlier, some of you may have noticed something pretty unusual on the ticker, that runs along the bottom of the screen with news, making a comment about Manchester United.
"I hope that Manchester United fans weren't offended by it, let me just explain what was happening."
BBC News blamed the error on a trainee, who was "learning to use" the feature.
The news presenter continued: "Behind the scenes, someone was training how to use the ticker and how to put text on the ticker. They were just writing random things, not in earnest, that comment appeared.
"So apologies if you saw that and you were offended and you are a fan of Manchester United.
"But certainly, that was a mistake and it wasn't meant to be on the screen, that was what happened.
"We just thought we better explain that to you."
Featured Image – BBC News