Trending
Boyfriend's proposal for student nurse girlfriend who survived Manchester Arena attack goes viral
A video of the touching proposal has since racked up over 1.3 million views on TikTok.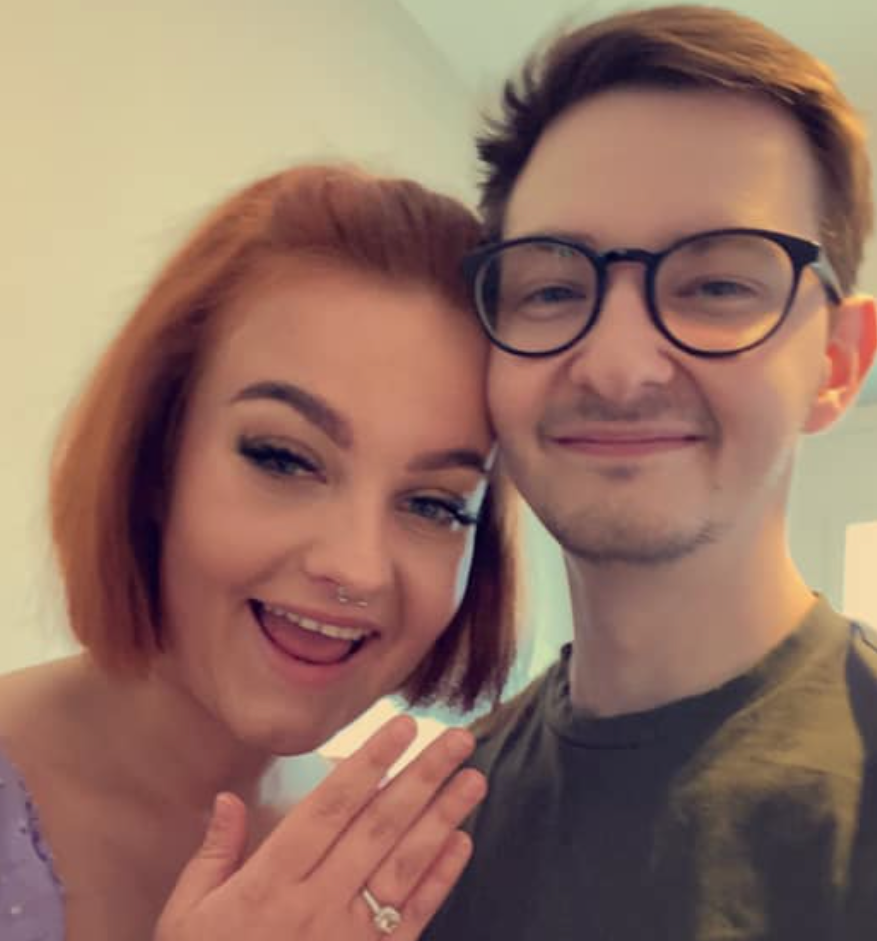 A lad from Manchester's proposal to his girlfriend has gone viral on social media and has already been viewed millions of times.
James Feetham and Morgan Evans had been friends for six years prior to getting together a year ago when their friendship blossomed into a romantic relationship during the first lockdown.
They decided to live together at the start of the pandemic as they believed it would only last for three weeks – but their relationship kept going from strength to strength.
"I just knew I wanted to marry her, and I thought 'why am I wasting my time?" James told the MEN.
Eager to pop the question and with the pair having just recently moved house, James decided to organise a gathering of friends and family in their garden in Levenshulme to celebrate, but Morgan had no idea their housewarming party would soon turn into an engagement party instead.
Not only did Morgan say 'yes', but the proposal was captured on camera and posted by James to video sharing platform TikTok, where it's since racked up over 1.3 million views.
But, it was the date that James chose to propose on that is particularly touching.
James was keen to get down on one knee on the 22nd May, as he knew this was a date that Morgan often felt rather sad and uneasy about.
Morgan – who is currently in second year of her nursing degree at the University of Salford and has worked on the frontline during the COVID-19 pandemic, as well as at the NHS Nightingale Hospital and on intensive care units in the autumn – attended the Ariana Grande concert at Manchester Arena when the attack occurred four years prior.
"Morgan was there when the arena bomb went off and though she wasn't injured, she was there and remembers it." James recalled.
"I can't imagine what it must have felt like for her.
"Normally in the run up to the anniversary she feels quite on edge and upset [so] I was trying to think of a way that I could make it less of a negative day for her."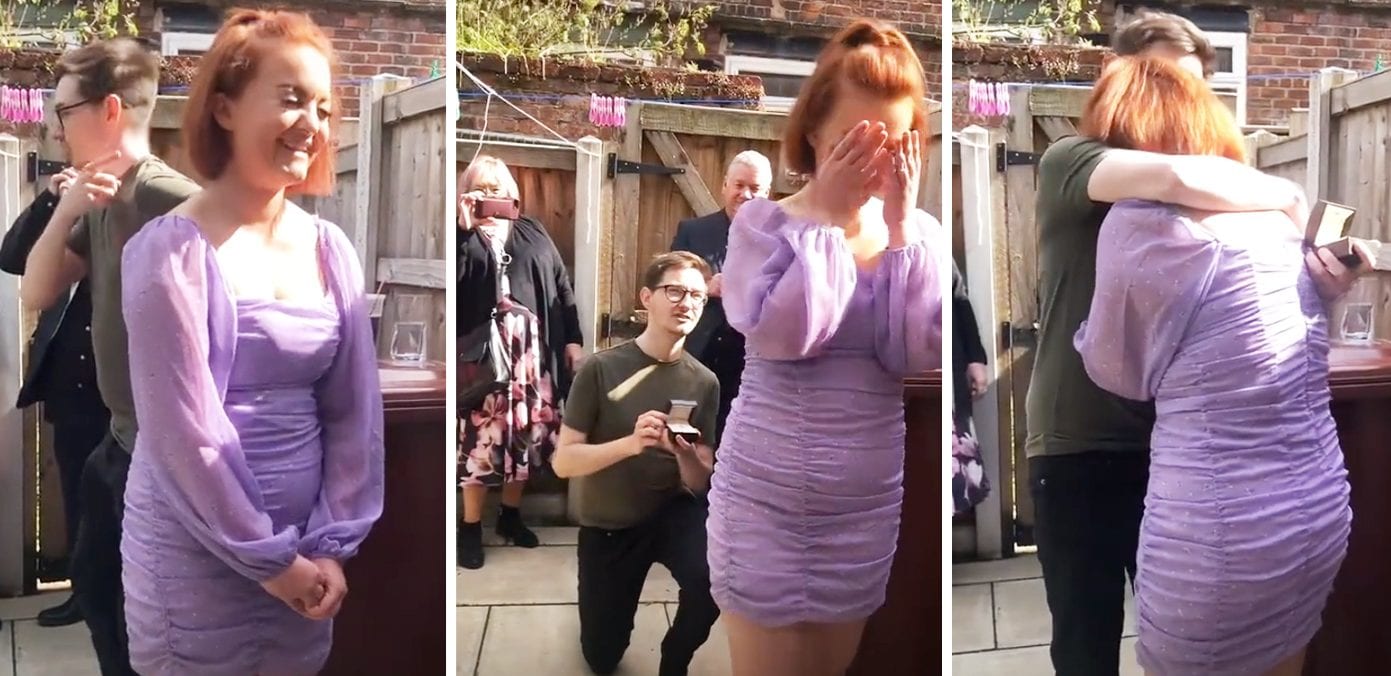 "I'm just over the moon she said yes." James added.
Morgan said: "I was completely shocked when I turned around and he was down on one knee.
"I think the day will always be bittersweet for me and I'll always remember what happened, but what James has done has made me so happy and hopefully I can look forward to that day too, instead of dreading it."
Featured Image – Facebook (James Feetham)