Trending
Five ways you can help homeless people in Greater Manchester this winter
It's believed that around 7,407 people are currently homeless in our region as the temperatures drop.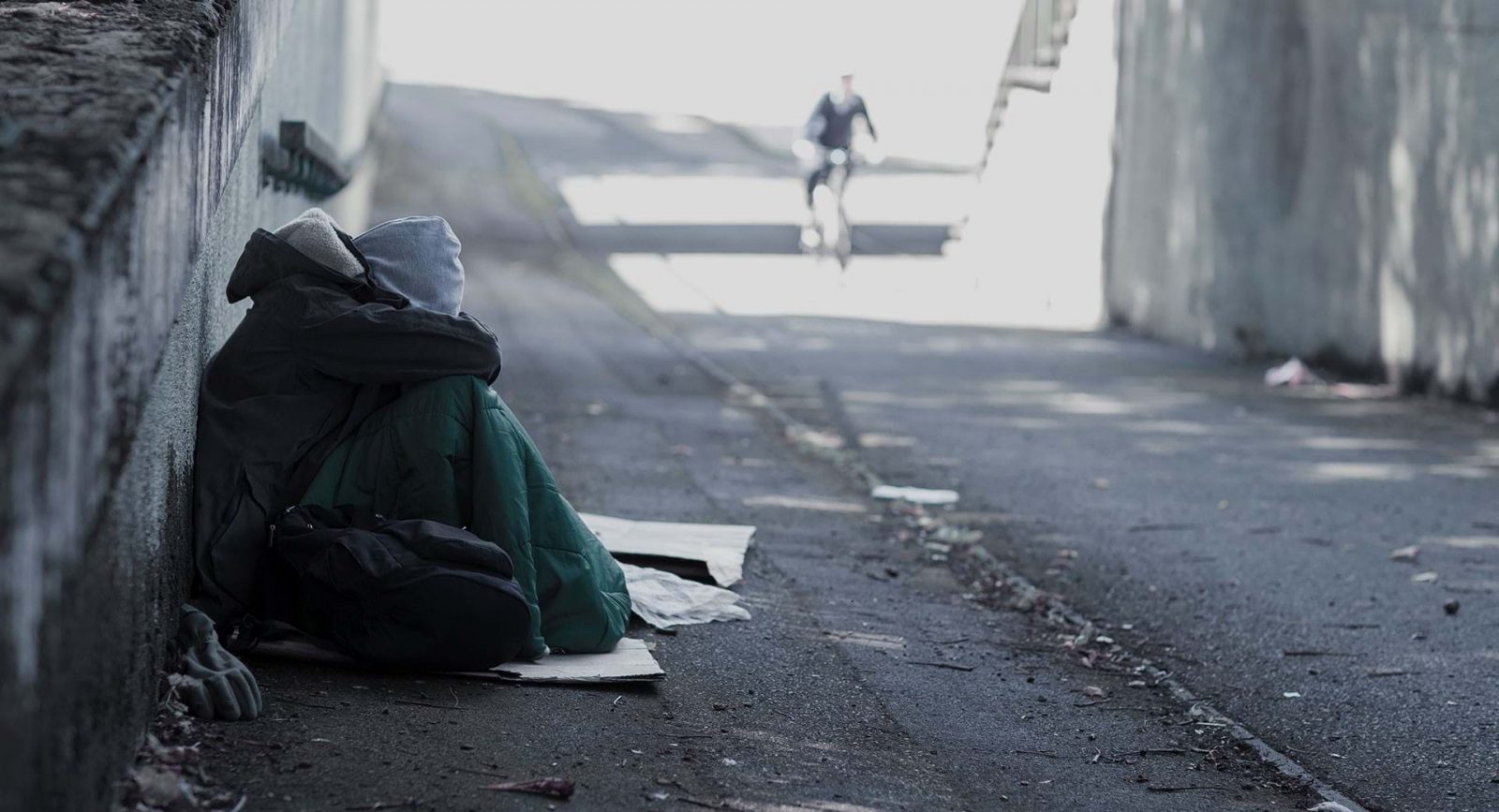 Many of us are aware that 10 October is World Mental Health Day, but did you know it's also World Homeless Day today too?
The festive season is not far off now, and that means the temperatures will soon start to drop.
But as we head into some of the coldest months of the year, an increasing number of people will sadly be without a roof over their heads or a secure place of shelter in Greater Manchester this winter – with recent statistics published by Shelter back in January sadly revealing that our region has some of the highest levels of homelessness in the UK.
Manchester itself ranks as third-highest in the country for homelessness per capita, with around 7,407 people – which is equivalent to one in 74 people – experiencing homelessness.
Those who find themselves without a permanent or fixed abode will often face a series of complications on a daily basis, but the winter is known to bring with it an additional set of challenges, which is why many of us will look to see how we can lend a hand at this time of year.
Shelter, CentrePoint, and Barnabus Manchester are among the national and Greater Manchester-based homelessness charities that not only continue to provide essential services to those who need them most, but also provide information and advice to those interested in helping out where possible.
Here's six ways you can help homeless people across our region this autumn and winter.
___
1. Ask if there's anything they need
Should you feel concerned about the welfare of someone during adverse temperatures or weather conditions, then taking a moment to stop and ask if there's anything you can provide for them could be a life-saving action.
This could include offering food, drink, thermals, bedding, a travelcard, Vaseline, a reusable water bottle, and more.
Whilst it's true that long-term help for homeless people makes the biggest difference, having a conversation over a cup of tea can also be really important.
2. Refer them to StreetLink
StreetLink allows members of the public to connect people sleeping rough with the local services and homeless charities that can support them, and it's one of the easiest ways to find immediate support for people out on the streets in cold weather.
You can download the StreetLink app from Apple's App Store or the Google Play Store, or you can also call the 24-hour helpline on 0300 500 0914, and visit the website here.
When you send an alert, you should include:
A specific location where the person is sleeping.
The time you saw the person at this location.
Any information about the person that will help outreach workers find them (for example – gender, age, what the person looks like, what they're wearing)
If you can, it's probably best to let the person know you're referring them as they may not want their details shared with other agencies, but you can also ask them if they're happy to pass on their mobile number so it's easier for outreach workers to contact them.
3. Ask your local council about SWEP
SWEP (Severe Weather Emergency Protocol) provides emergency support for rough sleepers when the temperatures drop drastically.
During SWEP, councils will usually open extra beds in night shelters, as well as other services, but this is dependent on guidelines, so it's worth checking with your council to see if SWEP is in operation during cold weather in your local area, and how those sleeping rough can access it.
You can find contact details for your local council here.
4. Refer them to day centres and night shelters
Day centres offer those sleeping rough practical help by providing services such as a hot meal and access to showers and laundry facilities, and you can find your nearest day centre by using Homeless Link's directory, or calling the CentrePoint Helpline on 0808 800 0661.
Night shelters, on the other hand, offer a free and basic 'shared space' to stay for anyone who would otherwise be on the streets – with many providing an evening meal or breakfast at no cost / for a small charge, and often require rough sleepers to arrive by a set time in the evening and leave in the morning.
Manchester City Council says its representatives are "out on the streets seven days a week connecting people who are sleeping rough to the housing, food, and healthcare they can get".
Think someone's been missed though? You can contact the Council here.
5. Call homelessness helplines
The CentrePoint helpline is there help anyone in England aged 16-25 who is homeless or at risk of being so, and operators will listen, advise and connect homeless young people to the right services.
You can call for free on 0808 800 0661 (Monday to Friday between 9am-5pm).
Shelter offers free confidential expert advice via its website, Housing Aid Centres, helpline and email services, and you can call the helpline on 0808 800 4444.
You can contact your local Salvation Army, or call 0207367 4500.
The Customer Service Centre and Homelessness Reception at Manchester City Council are open on an appointment-only basis, but you can call 0161 234 4692 between 9am-4.30pm on Monday to Friday for help and support.
For help when the office is closed, you can phone 0161 234 5001.
You can call the Manchester Homeless Advice and Assessment Service on 0161 234 5001.
Only in the instance that someone sleeping rough appears to be unwell or in immediate danger should you call the emergency services on 999.
Featured Image – Flickr