UK News
Great North Run will still go ahead in 'fitting tribute' to Queen, bosses confirm
The Great North Run is expected to raise an estimated £25 million pounds for charity this weekend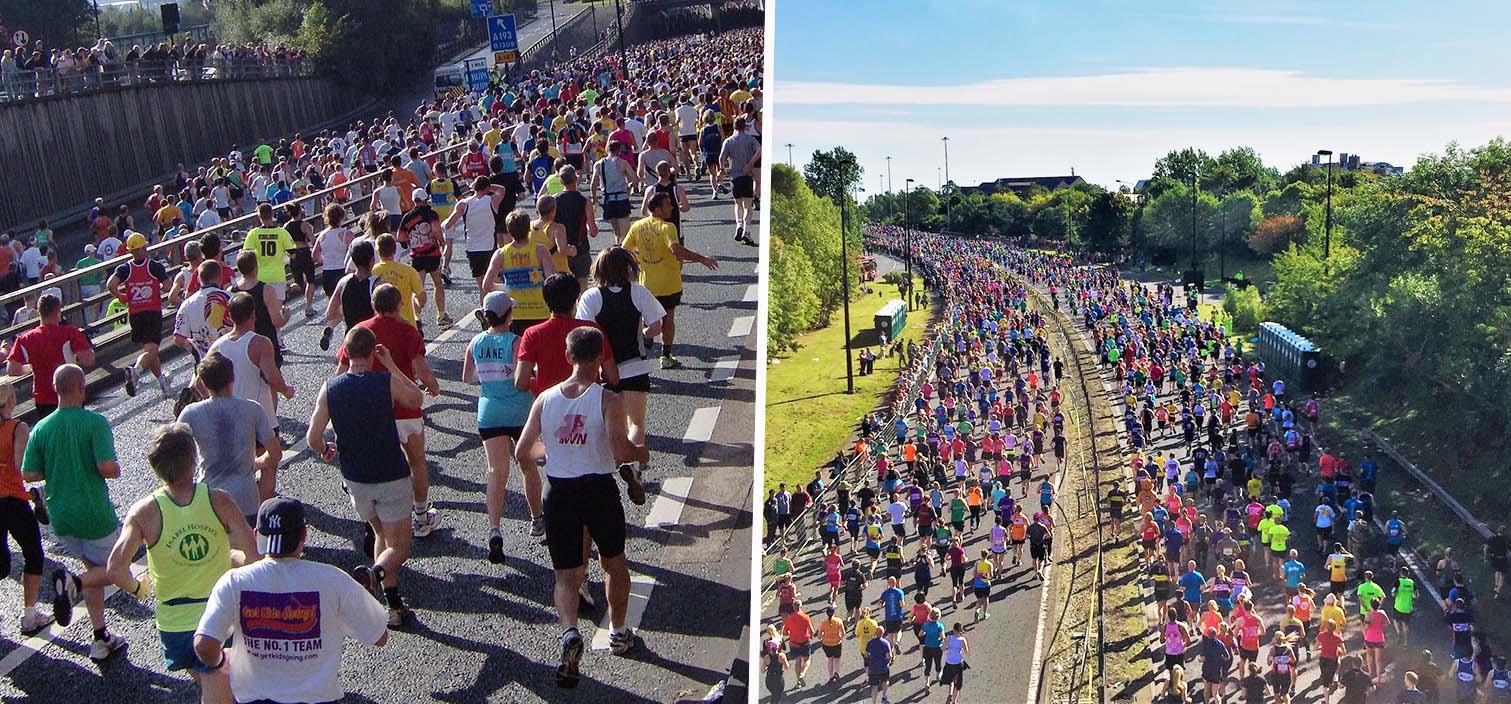 Following much speculation last night, bosses have confirmed that this weekend's Great North Run will still go ahead.
Describing the event as a 'fitting tribute' to Queen Elizabeth II. organisers confirmed that the main run, which is known for being the biggest half marathon event in the world, would continue as planned.
The decision was made this morning following a meeting between council leaders, organisers, broadcasters and others involved in staging the huge event, which is expected to raise millions of pounds for charities.
However, they also said that some elements would be more subdued out of respect to the Royal Family as they moved to cancel the Great North 5K, originally due to take place on Friday evening, and the Junior and Mini Great North Run.
Sir Brendan Foster, Founder of the Great North Run, said: "We have considered the staging of the Great North Run on Sunday, and are confident that we can continue in a way that will remain respectful of the Queen and the Royal Family and mindful of the mood of intense sadness which is being felt across the country.
"There will be an appropriate tribute made and whilst we want runners to enjoy the day we will be encouraging everyone to be aware of the very sad and very special circumstances in which the event will be taking place.
"We would encourage runners to communicate their respect for the Queen in any way they feel appropriate, and look forward to welcoming runners from all over the UK and the world to the North East this weekend.
Read more: Rail and postal workers postpone strike action in 'mark of respect' for Queen
"We will endeavour to ensure the event runs smoothly but we will do so ever mindful that the nation has lost someone whose death is a defining moment for all of us, and who will be in our hearts and minds not just today and tomorrow, but long into the future."
Feature image – Public Domain images / Commons Wikimedia