Trending
Incredible misty drone footage shows how Manchester earned its 'Manctopia' nickname
That shot of the ring road is mind-blowing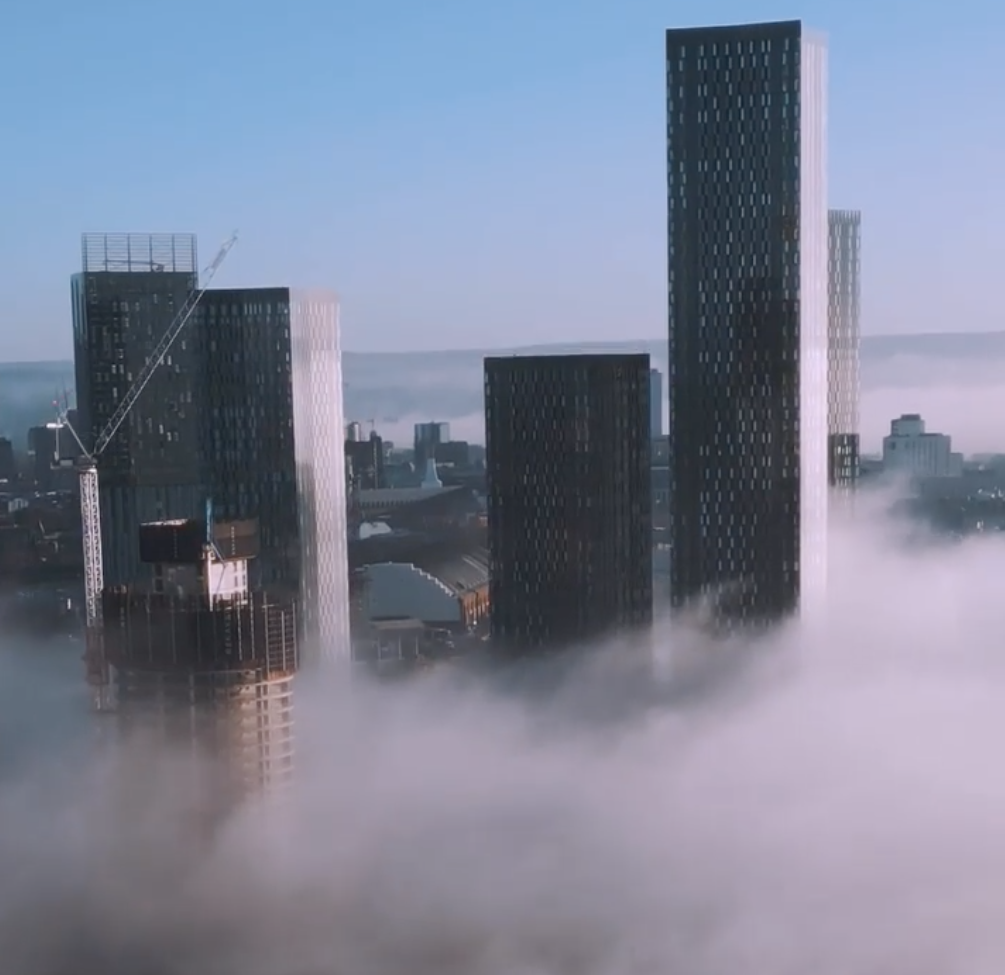 Drone footage captured from way above Manchester shows just how quickly the city has grown – and proves that our hometown is well on its way to earning its 'Manctopia' nickname.
Cast your mind back just a few years and you'll remember that Beetham Tower stuck out like a sore thumb, towering many storeys above the next tallest building.
In fact, until just four years ago, the next-tallest building here was City Tower, which was a good 17 storeys shorter than Beetham Tower.
Then along came Renaker with visions for an entirely new skyscraper neighbourhood – Deansgate Square.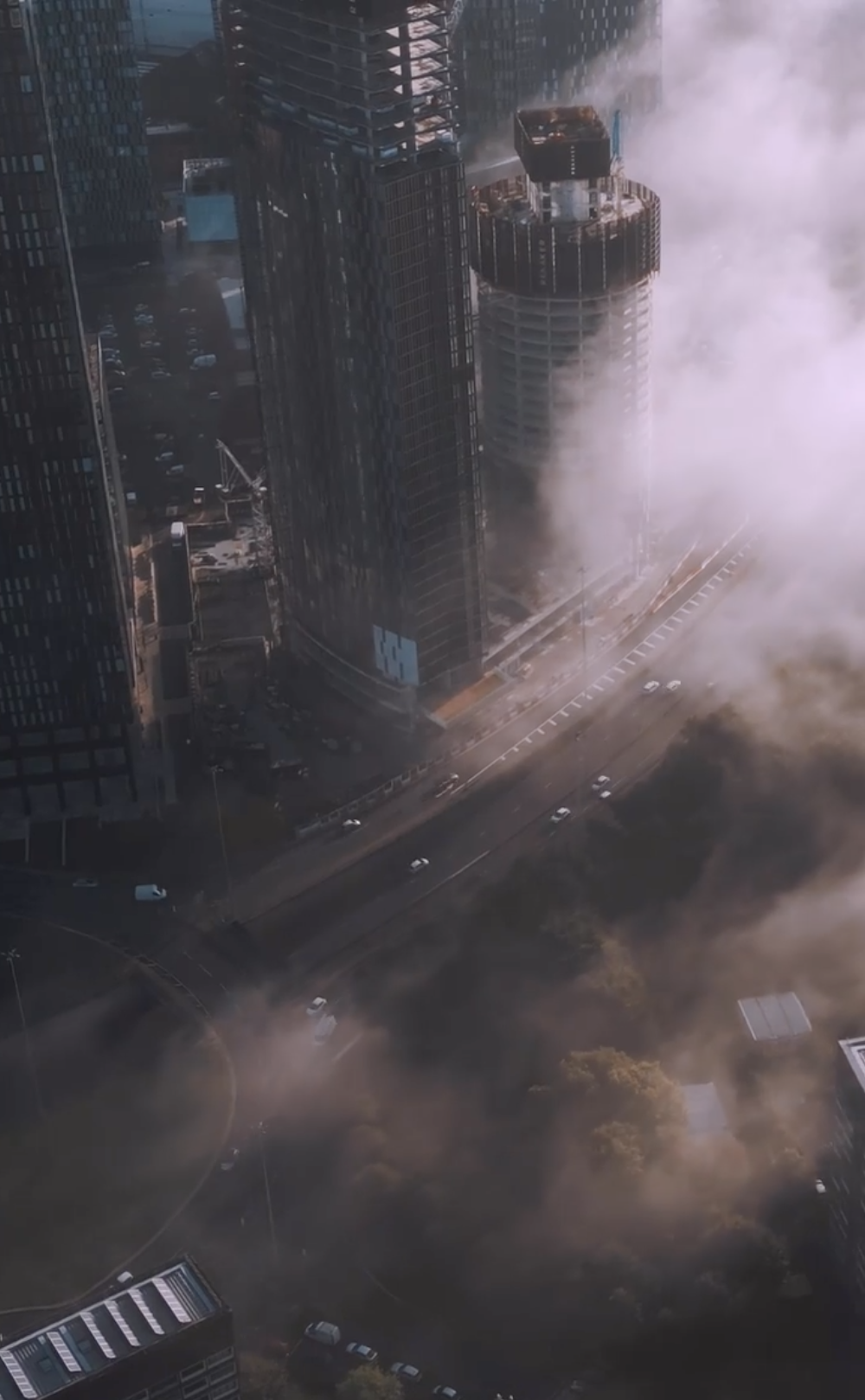 This group of skyscrapers now completely dominate the Manchester skyline, with the tallest building a massive 65 storeys tall.
South Tower is not only the tallest building in Greater Manchester, it's also the 10th tallest in the entire UK, and the biggest outside of London.
It's all led to Manchester being coined 'Manctopia', the name of a BBC documentary that followed property developers Capital & Centric as they redevelop buildings around the region.
One local photographer has managed to capture the unbelievable scale of our new, ultra-modern city skyline, with drone footage soaring among the skyscrapers.
Known on Instagram as @lef_tsotour, they shared a video taken on a misty Manchester morning.
It captures both Deansgate Square, with sun glinting off the many windows of the towers, and the now-dwarfed Beetham Tower.
Read more: The stunning countryside cabin where guests are told to lock their phones away for a 'digital detox'
You can also see the railway lines snaking through the city centre, cars nipping around the ring road, and the comparatively small apartment blocks around Castlefield.
Commenting on the video, one person said: "This is mint."
Another wrote: "Fricken love this!!!!"
Featured image: @lef_tsotour