Trending
Marcus Rashford used to hand out cash to children and the homeless in Manchester
The footballer's brother has revealed how a lot of his charity work has gone on unnoticed.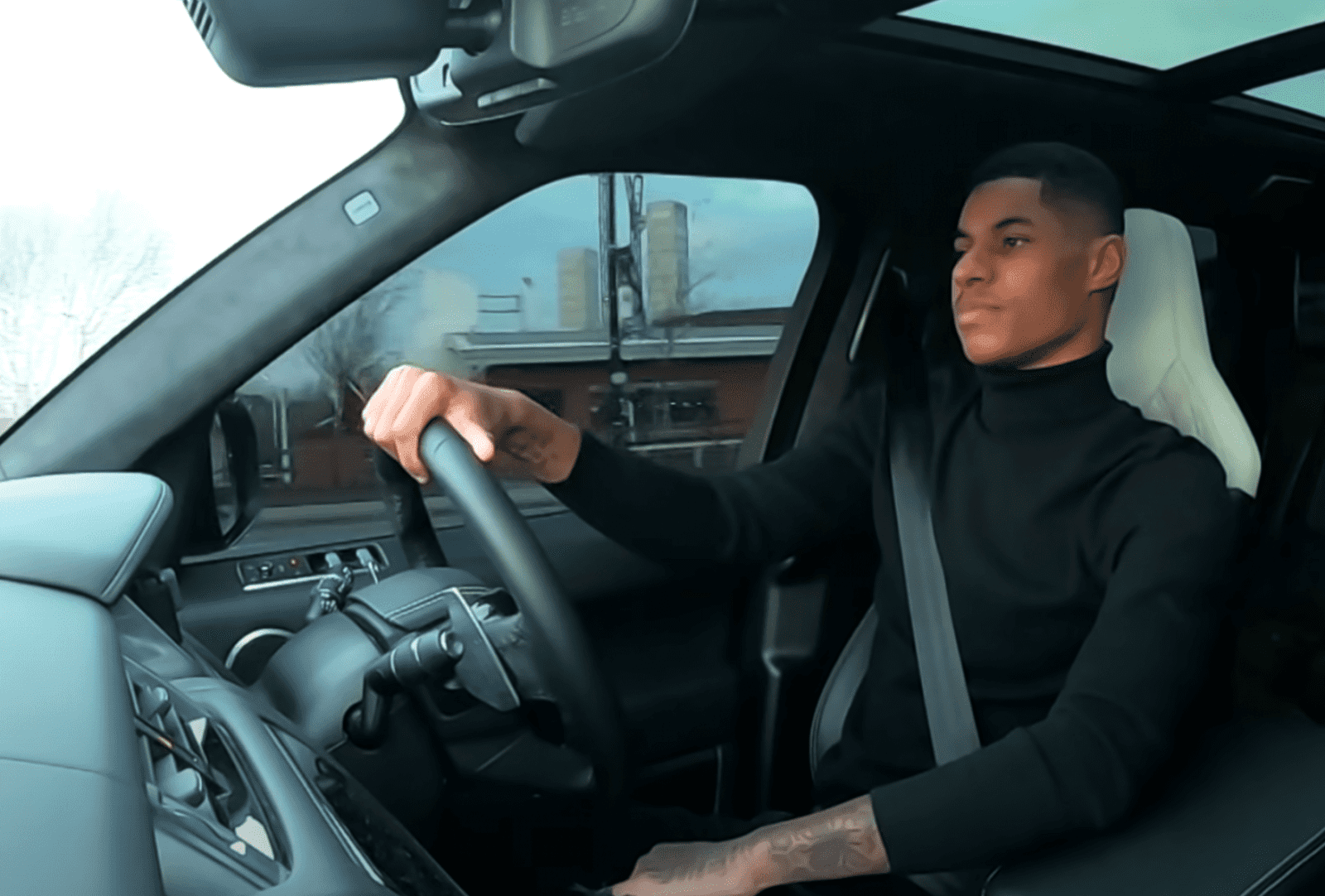 It's been revealed that Marcus Rashford used to hand out cash to children and the homeless in Manchester from his car.
The Wythenshawe-born Manchester United and England star is no stranger to lending a hand to those who need it most after his mission to end child food poverty has helped thousands of children throughout the UK over the last year, and won him widespread praise in the process.
His relentless campaigning has also helped earn him a number of prestigious accolades, including an MBE, and special honours at both last year's BBC Sports Personality Awards and Pride of Britain Awards.
The footballer's fight to feed the nation was also the subject of a highly-acclaimed TV documentary.
But while Rashford has been quite-rightly recognised by the public for his numerous achievements throughout the last 12 months, according to his brother, Dwaine Maynard, a lot of his work has gone on unnoticed too.
In an exclusive interview with the WSJ Magazine this week, Rashford admitted that before he began to turn his hunger to make a difference into impactful change on a national level, he used to drive around the streets of Manchester handing out cash to those in need.
He would often hand over money from his car window to children and the region's homeless.
It was only until his brother Dwaine advised him to look for other ways to make a change, that he decided to stop doing it.
"It's actually not very safe for you to stop your car and do that," Dwaine said.
Even though he's now moved on to create a lasting legacy of chance, Rashford acknowledges that despite all his efforts, there still remains a lot of work to do in the continued fight against child food poverty, and when speaking in a video hearing with the Commons Petitions Committee earlier in the year, he said: "The main point is children and families need assurances that when they fall, they are going to have someone to lean on, they're going to be protected.
"[Ministers] should have had things in place to assure people they're not going to hit rock bottom and have no help, because too many people that I've spoken to and the families and their children, they hit that point and they've had to build themselves back up on their own.
"And for me, that's not fair."