Trending
Morrisons launches new 'carbon neutral eggs' for just 30p each
Planet Friendly Eggs come from hens on a soya-free diet of insects fed on food waste from Morrisons' bakery, fruit and vegetable sites.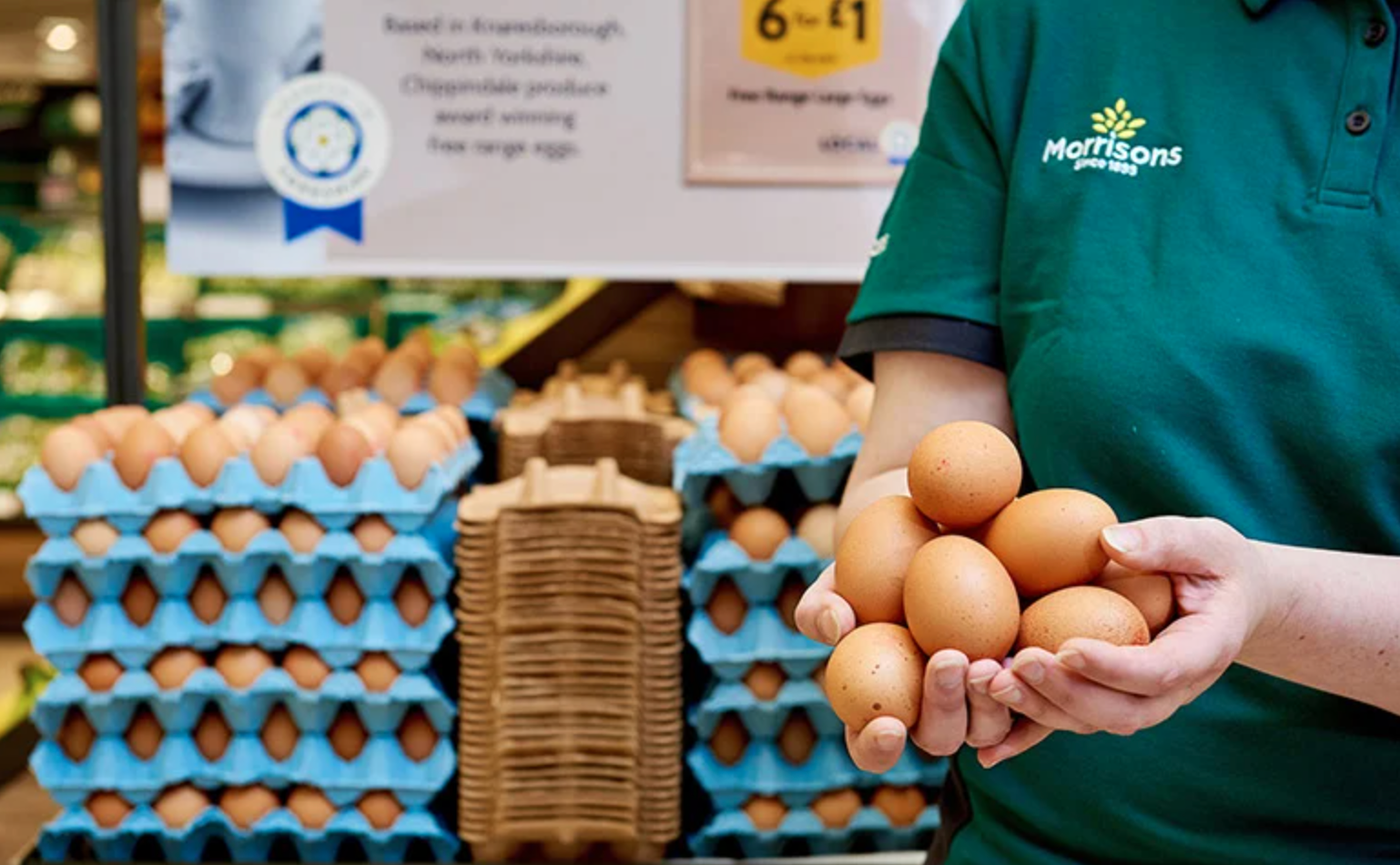 Morrisons has launched its own line of carbon neutral eggs as part of its commitment to be directly-supplied by 'zero emission' British farms by 2030.
It's the first UK supermarket to make the move, and is five years ahead of the rest of the industry.
Now stocked in 50 stores, mostly in Yorkshire and Essex but with a nationwide roll-out expected in 2023, Morrisons' new Planet Friendly Eggs come from the retailer's own farms where hens are fed a soya-free diet of insects – which are in turn fed on food waste from its bakery, fruit and vegetable sites.
This 'circular waste' feeding scheme is powered by Better Origin technology, reduces deforestation caused by soya production, negates the carbon emissions emitted from transporting this soya, and is said to be "pioneering".
Morrisons says it has been working with its farmers to create net zero carbon farm 'models' that look at neutralising emissions through the whole lifecycle and footprint of the farm, and its Planet Friendly Eggs are the first product to come out of these models.
Sustainable beef, lamb, and fruit and vegetables are to follow, according to the retailer.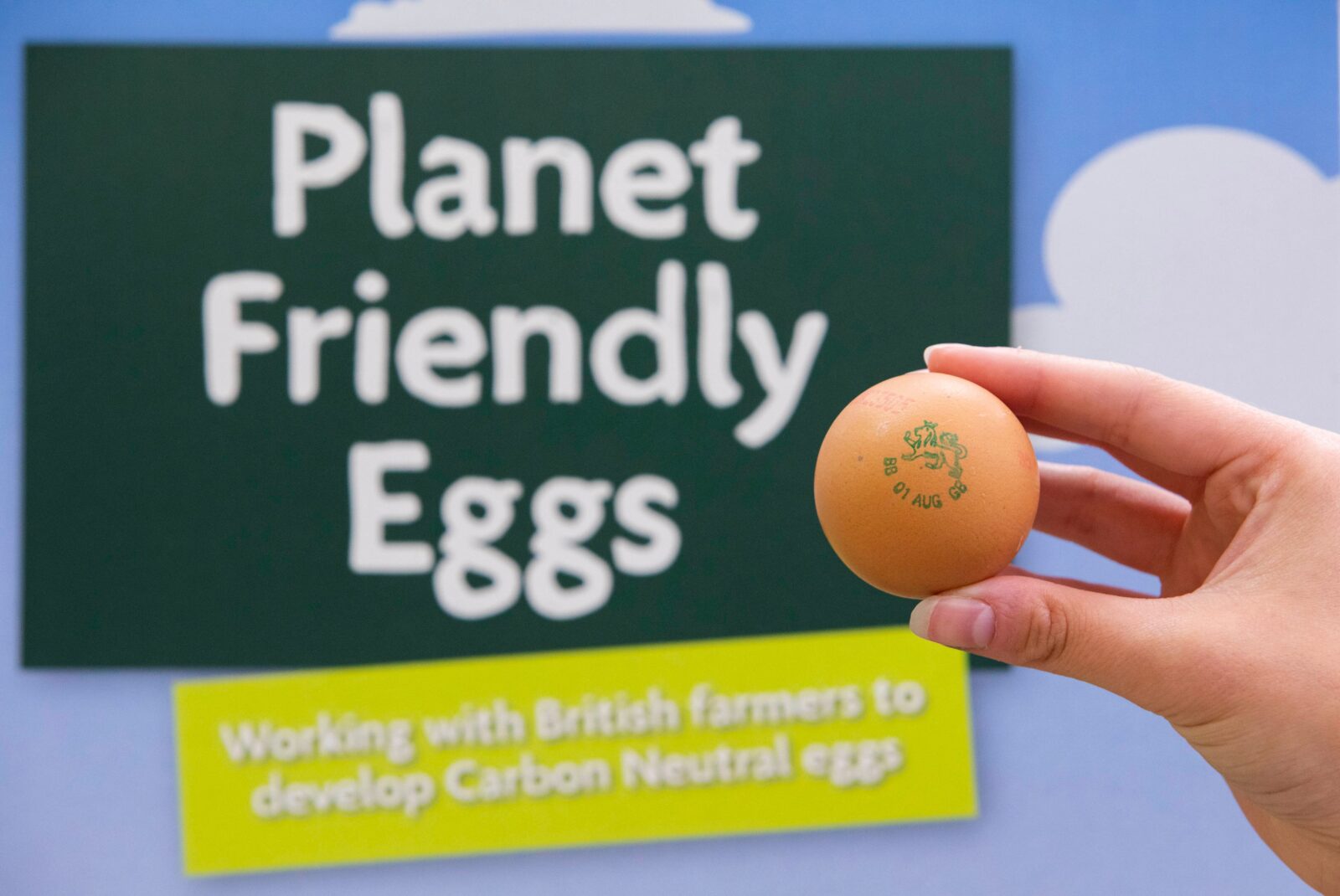 "This is our first carbon neutral product and there will be many more to come," explained Sophie Throup, Head of Agriculture at Morrisons.
"It's all part of our drive to be directly supplied only by 'zero emission' British farms by 2030 [as] we know our customers consider the environmental impact of the food they eat and want affordable zero emission produce.
"Eggs are a regular weekly purchase for most households and so we're thrilled that after 18 months of hard work with our farmers, these eggs are finally hitting our shelves".
Morrisons' Planet Friendly Eggs cost 30p each, or £1.50 for a pack of six, and are also set to be the first product to feature the British Lion Egg green stamp – which indicates a lower environmental impact to customers.
"It's great to see that Morrisons has launched a carbon neutral British Lion egg pack under its own brand, in a first for a UK retailer," said Mark Williams, Chief Executive for the British Egg Industry Council.
"Eggs generally have a significantly lower environmental impact than other animal proteins and they are a highly nutritious, natural and great tasting choice for all the family.
"We look forward to seeing more green Lions in the near future."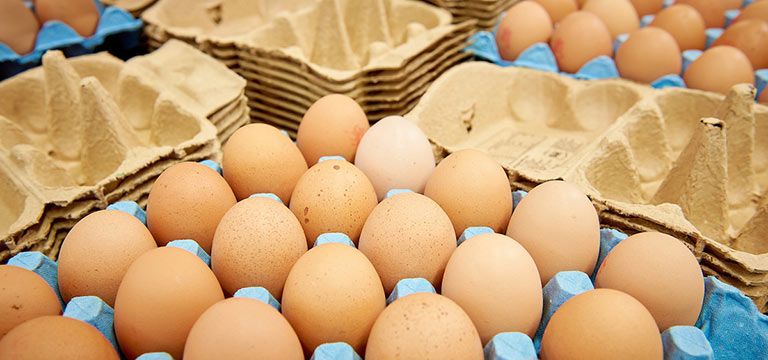 Morrisons says it is "committed" to introducing sustainable products across all areas of the supermarket by lower emission-sourcing and reducing the amount of plastic used, and earlier this year, the retailer became the first supermarket to commit to selling its own milk in carbon-neutral cartons.
The retailer's agricultural targets form part of the overall business plan to become 'net zero' for emissions by 2040.
Featured Image – Morrisons