Trending
Neighbours paint designated parking space for NHS nurse outside her house
[siteorigin_widget class="SiteOrigin_Widget_PanelImage_Widget"][/siteorigin_widget]
[siteorigin_widget class="SiteOrigin_Widget_PanelText_Widget"][/siteorigin_widget]
[siteorigin_widget class="SiteOrigin_Widget_PanelImage_Widget"][/siteorigin_widget]
[siteorigin_widget class="SiteOrigin_Widget_PanelText_Widget"][/siteorigin_widget]
Trending
People label Beyonce the 'Peter Kay of pop' as pre-sale sites crash in scramble for tickets

Daisy Jackson
It's happened again, guys – fans have managed to crash the O2 Priority website in their scramble to buy tickets, and this time it's Beyonce who's thrown a spanner in the works.
The star, who announced her Renaissance tour yesterday, has lured hundreds of thousands of music-lovers into the online pre-sale queues.
And the O2 Priority website hasn't coped well at all, leading to 'Peter Kay' suddenly trending on Twitter again.
The Bolton comic also managed to crash the pre-sale site with his massive return to the stage last year.
Beyonce has now been labelled the 'Peter Kay of pop', which is a title that would probably go way over her head.
O2 Priority has apologised for all the issues fans are experiencing, saying they're 'doing everything they can behind the scenes' to cope with the phenomenal demand.
Today's Beyonce pre-sale has also meant we finally know what ticket prices are like for her Renaissance tour.
It looks like standing tickets will cost £106.80, while seated tickets are priced between £56.25 and £199.
Then the VIP packages are WILDLY expensive, priced all the way up to £2400.
One person tweeted: "what an absolute joke yet again from O2 #priority same with Peter Kay and now @Beyonce tickets – App has issues and the website sends you a code only to tell you its invalid. You knew this was coming and you failed again. A nightmare."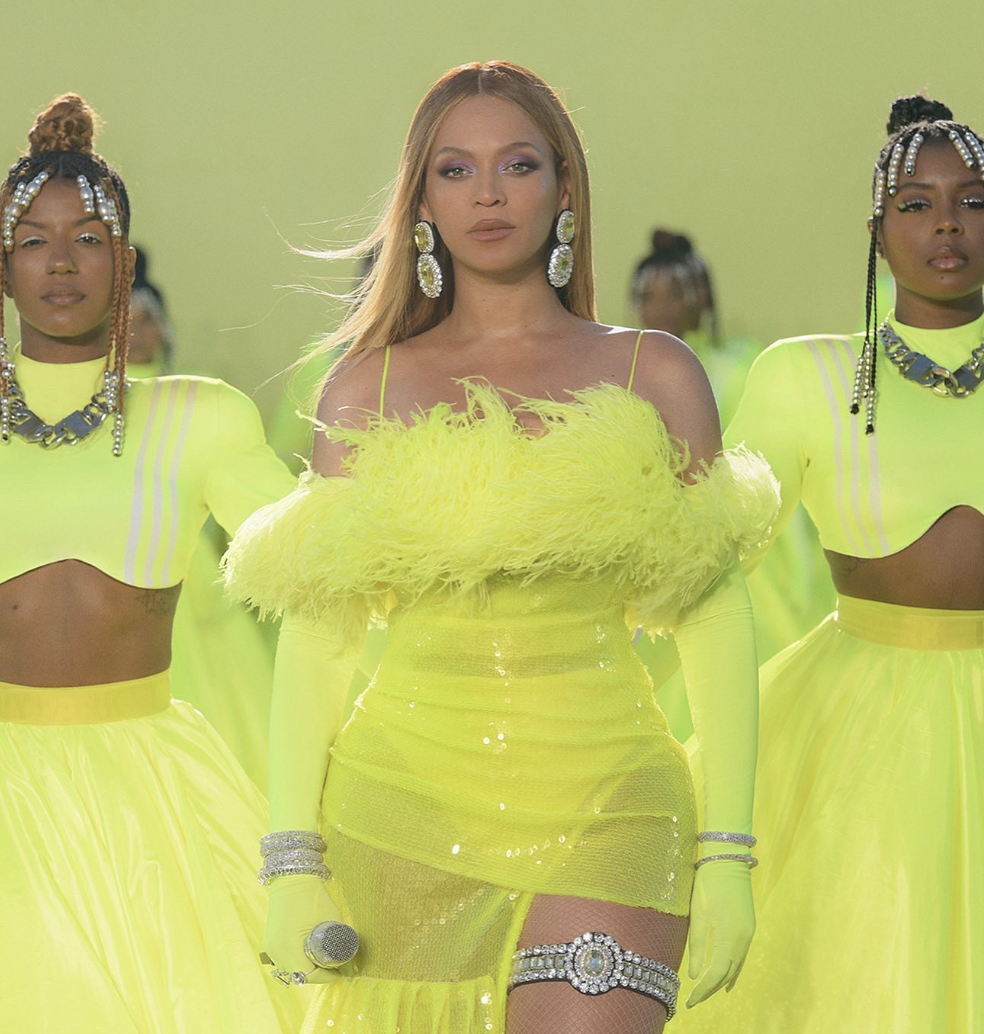 Another said about the pre-sale: "The only other person that's crashed o2 priority is peter kay would've never called beyonce 'the female peter kay' but here we are x."
Presented Andy Goulding posted, alongside a screenshot of an error message: "What do Beyoncé, Peter Kay and a free Greggs sausage roll on a Friday, all have in common?"
Someone else said to O2: "App not working. You would think you would learn after the Peter Kay fiasco."
Read more
It's also caused another weird issue, because the O2 Priority app also has a promotion on for a free Greggs mocha – one person tweeted: "You lot fully crashed the O2 priority app, I can't even get my free greggs mocha!! Get off the damn app!! Beyoncé can wait, I need my mocha now!!"
A statement from O2 Priority said: "We apologise to anyone experiencing difficulties trying to get Beyoncé tickets through Priority. Tickets are selling and we're seeing huge demand. We're doing everything we can behind the scenes to help keep the app running smoothly."
Fans were also fuming yesterday when Beyonce announced her UK tour dates – and shunned Manchester.
The 41-year-old megastar is instead going to performing three nights in London at the Tottenham Hotspur Stadium, plus shows in Cardiff, Edinburgh, and Sunderland.
Featured image: BBC / Instagram, @beyonce
Trending
Greggs announces return of fan-favourite pasty – but vegans are 'gutted' about it

Emily Sergeant
Greggs has announced that one of its fan-favourite vegan pasties has returned for a limited time only, but vegans aren't too happy about it.
In fact, some would go as far as to saying they are pretty "gutted".
After teasing its comeback for the past couple of days now, with fans of the beloved bakery chain doing some hardcore sleuthing work to try and figure out what it was, Greggs finally took to social media this morning to announce that the Vegan Sausage, Bean and CheeZe Melt is back on the menu at stores nationwide.
The chain explained that after a three month hiatus from the menu to make way for the Vegan Festive Bake in November, the Vegan Sausage, Bean and CheeZe Melt is making a comeback, and is now available to tuck into from just £1.90.
In case you're unfamiliar with the bake, the vegan-friendly version is designed to mirror the original and much-loved Sausage, Bean and Cheese Melt, and is also wrapped in layers of golden puff pastry – but instead of the classic filling, it's loaded with pieces of vegan sausage, grated original and mozzarella flavour vegan cheeZe, and, of course, baked beans.
Greggs says the pasty's return follows "pleas from fans", who've been encouraging it to reintroduce the item back to the menu.
But if social media's been anything to go by this morning, it looks like those pleas have been somewhat drowned out by disappointed vegans and non-meat eaters who were hoping it would be the popular Vegan Steak Bake returning instead.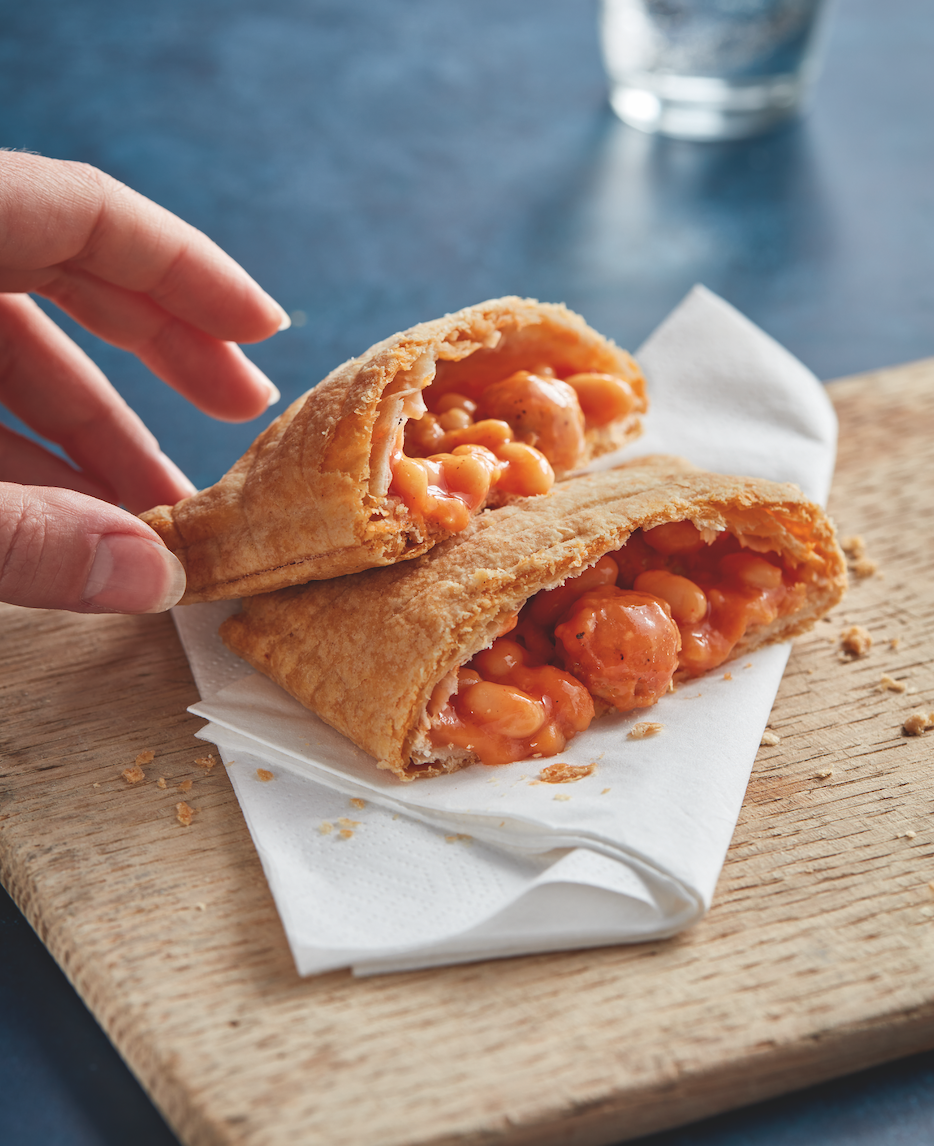 "We wanted the steak bake," one unhappy fan wrote in reaction to the news on Twitter.
"What has happened to the vegan steak bake? I know I keep banging on about it, but they don't even stock them in my local Icelands anymore. Miffed," another fan wrote, while a third added: "The vegan steak bake is so much better than the vegan sausage, beans and cheese."
Another fan wrote: "Gutted – was hoping for the vegan steak bake."
While some fans seemed to be happy about it, the general consensus seems to be that the announcement was "pretty disappointing" after they were left waiting all week to find out would be returning.
Read more:
For those disappointed fans though, Greggs has already launched a new selection of new meat-free menu items this month – with the introduction of the Vegan Southern Fried Chicken-Free Baguette, Vegan Chicken-Free Goujons, Vegan Chicken-Free Cajun Roll, and Warm Winter Vegetable Soup.
The Vegan Sausage, Bean and CheeZe Melt is now available in all Greggs shops across the UK.
Featured Image – Greggs