Trending
Northern teens go viral after restaurant praises their 'mature attitudes' at meal out
"They should be so proud."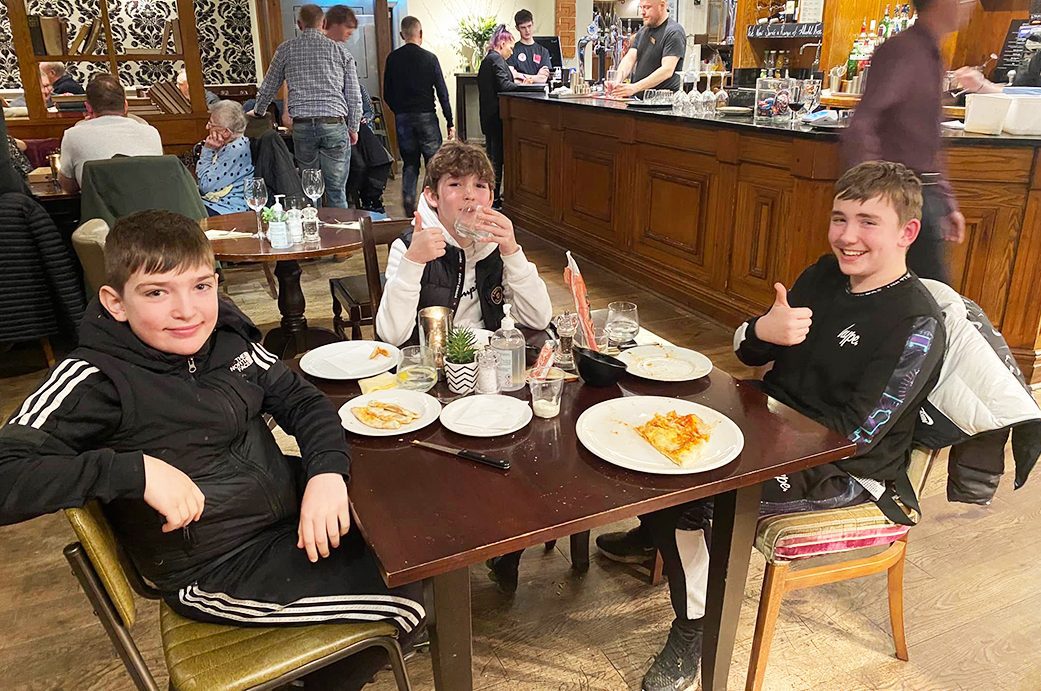 A trio of Leeds lads have gone viral this past weekend after an Italian restaurant praised their "mature attitude" during a meal out.
Pals Will, 12, and Leo and Charlie, both 13, usually meet up every weekend to play together, the Yorkshire Evening Post reported, however this past weekend, the classic Northern rainy weather had put a bit of a dampener on their plans, so they decided to head to the popular restaurant Salute at The White Swan in Rothwell for some food instead, as it's a restaurant that Leo usually goes to with his grandma.
When the trio arrived at the restaurant, they sat down and told staff that they only had £9 between them and asked politely if that would be "enough" for a pizza and water to share between them.
As management at the restaurant recognised Leo from his regular visits, they decided to treat the lads to an extra pizza and some fries for their "mature attitude".
The restaurant took to social media to share the heartwarming story of the lads' visit.
Explaining in a now-viral Facebook post, Salute at The White Swan said: "They came to Salute asking for a table of three, and they said they had £9 and asked if that would be 'enough' for a pizza and water to share.
"In exchange for their mature attitude to dining out, Salute decided to treated them to extra fries and extra pizza."
The restaurant even revealed that Will even took some of the leftover pizza and breadsticks home to share with his baby sister too.
Staff said that the lads' parents should be "so proud" of them.
The photo showing the lads smiling at their table shared to the restaurant's Facebook page on Sunday has since gone viral globally, amassing over 44,000 interactions, thousands of shares, and hundreds of comments from people both praising the lads for their attitudes, and the restaurant for "always looking for the good" in people.
"Smashing lads well done, and thanks to those at The Swan who have praised them – we have some awesome young people," one person commented.
Another added: "That's warmed my heart to read. Loads of young people out there that parents can be proud of, and the lads are an example of that. Keep going the way you are and be proud of yourselves."
"Lads, that is awesome. You're clearly a credit to your families, school and wider society, so great to read, and good on the staff for your care and generosity," a third said.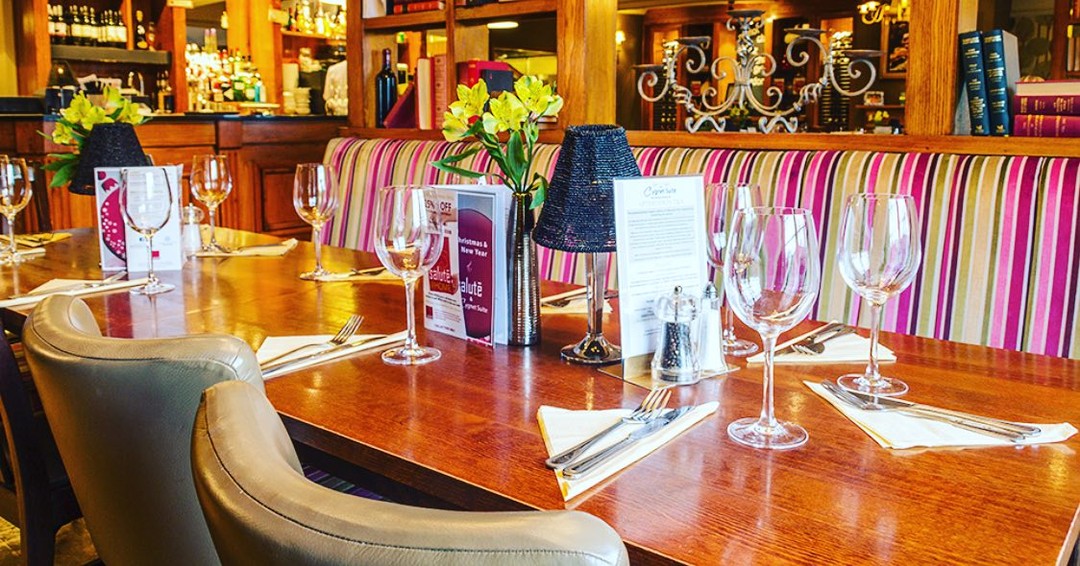 The restaurant said they hoped the lads' parents would see the post, and their wish ended up coming true as Leo's mum, Lucy-Rae Prince, commented underneath the picture saying: "Thanks so much for your call letting us know how polite our boys were today and for looking after them like you did – above and beyond."
"Thank you for sharing this," she also added.
Lucy also told the Yorkshire Evening Post that she is "so proud" of Leo and his friends for being "so polite and well mannered", and said that for them to be recognised in such "a lovely way" by Salute was "just amazing for all of us."
Staff at Salute at The White Swan also told the YEP that they had been "blown away" with the response to the post.
Featured Image – Salute at The White Swan