Trending
Oldham girl rides scooter for five miles to raise money for the hospital that saved her 'special new friend'
Five-year-old Freya McKechnie has made everyone proud after raising over £800 for Alder Hey Children's Hospital.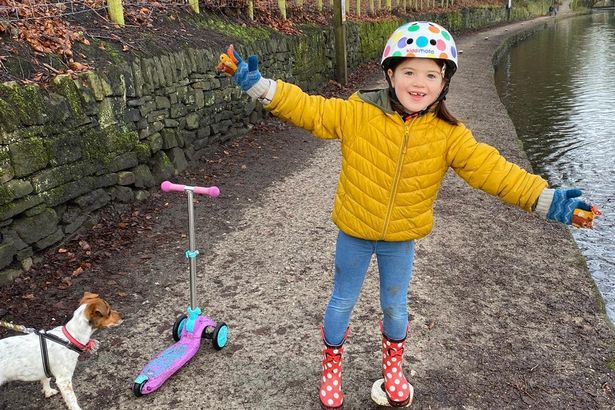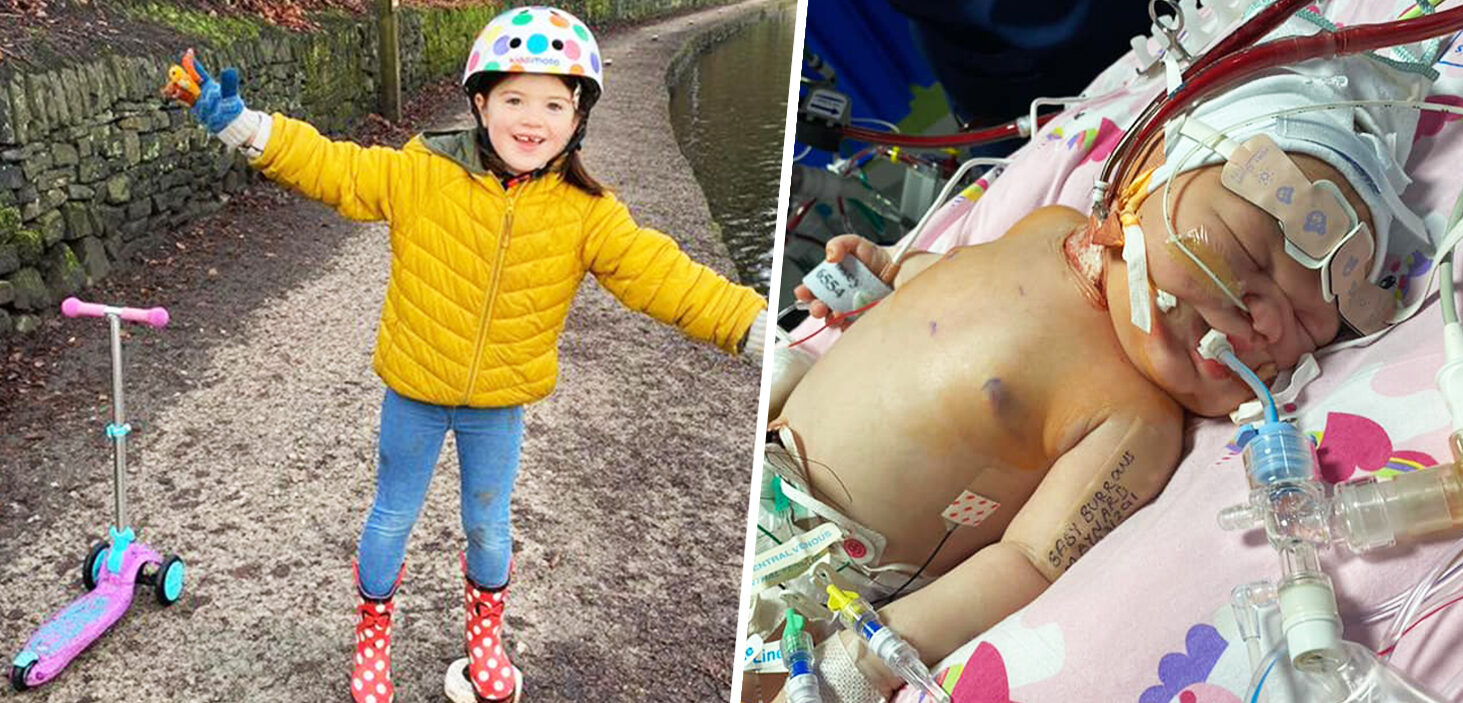 A young girl from Oldham has successfully completed a five-mile scooter ride this week to raise money for Alder Hey Children's Hospital.
Freya McKechnie wanted to do something to thank "the place that took Millie's tubes away".
After her "special new friend" Millie was transferred to Alder Hey Children's Hospital in Liverpool shortly after being born to receive life-saving treatment, the five-year-old from Delph in Saddleworth decided she wanted to say thank you in her own special way.
So she set out on a mission to ride her scooter for five miles – one mile for every year of her age.
With a little help from her mum Jenny – who is the best friend of Millie's mum – Freya first put out an appeal for donations to her charity scooter ride on social media, with a beautifully hand-written poster reading: "I am raising money for Alder Hey who looked after my friend Millie. I'm going to ride my scooter for five miles on 22nd December.
"Please, please can you give me some money."
"Miracle baby" Millie – who was born at North Manchester Hospital – is now nine weeks old and is spending Christmas at home with her family in Middleton.
Her mother Jenni Burrows-Maynard relived the unfolding drama after her baby's birth, explaining: "Millie was struggling to breathe. I then haemorrhaged and lost over a litre of blood [so] she was taken to ICU and was intubated, but despite [staff] doing all they could, they didn't have the facilities to help Millie and she had had limited oxygen for a prolonged period, which could impact on her neurological functionality.
"Her only option was ECMO – extracorpóreal membrane oxygenation – also known as extracorporeal life support (ECLS).
"It is an extracorporeal technique of providing prolonged cardiac and respiratory support to persons whose heart and lungs are unable to provide an adequate amount of gas exchange or perfusion to sustain life.
"Eight hours hours after Millie was born she was transported to Alder Hey Children's Hospital in Liverpool and was on ECMO for six days. Once she was weaned off ECMO and stable she was then transferred Royal Oldham Hospital where she spent three weeks in their neonatal intensive care unit and then their nursery.
"She was discharged initially with a feeding tube, but now she is a healthy and chatty baby."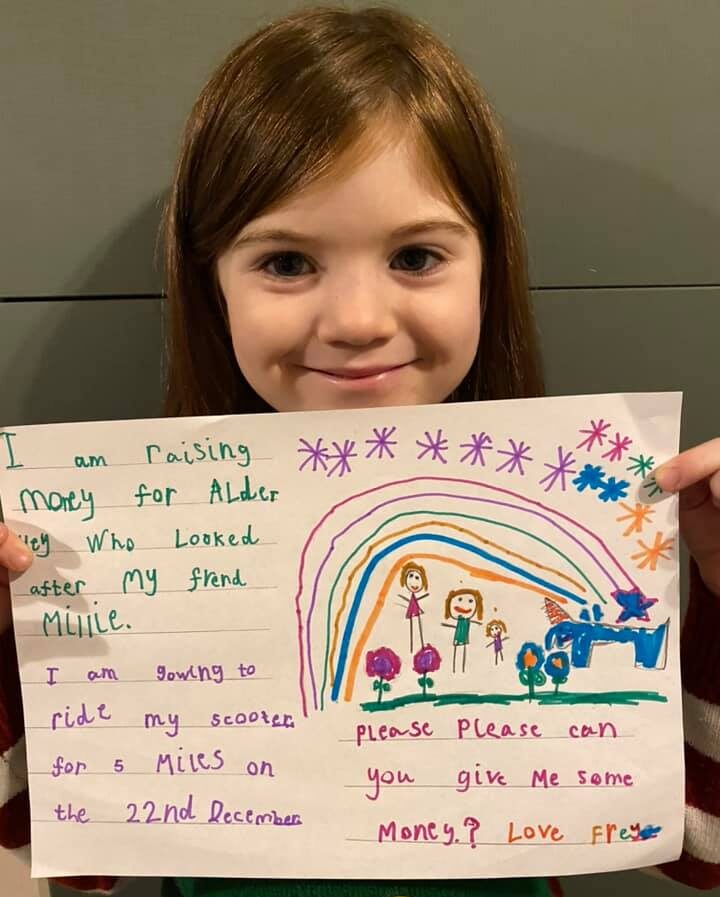 Freya's mum Jenny McKechnie added: "Freya's not daft, she knew something was wrong and she's followed all my texts and calls with Millie's mum.
"When she found out people had been raising money on Millie behalf, she wanted to do the same."
After being inspired to help, Freya admitted she'd "quite like to raise one hundred million pennies" for hospital staff, but her mum said they would be "eternally grateful" to anyone who is able to donate "a couple of quid".
Jenny set up a PayPal account to securely accept donations, as well as taking personal contributions from people they knew.
Her friends and family also chipped in by holding raffles and fundraisers.
And so this past Tuesday, Freya set off on her scooter from her home in Delph to Uppermill, riding past her school and then back home again – a distance of around five miles – and has managed to raise a whopping £800 and counting for the worthy cause.
Millie's mother said: "Freya is an amazing little girl and a wonderful friend to Millie already – what she is doing is wonderful."
This is just brilliant.
If you would like to donate to Alder Hey Children's Hospital via Freya's fundraiser, you can do so here.