Trending
People are calling for an extra bank holiday if England win Women's EURO 2022 final
"If football comes home, then the country must be allowed to celebrate it."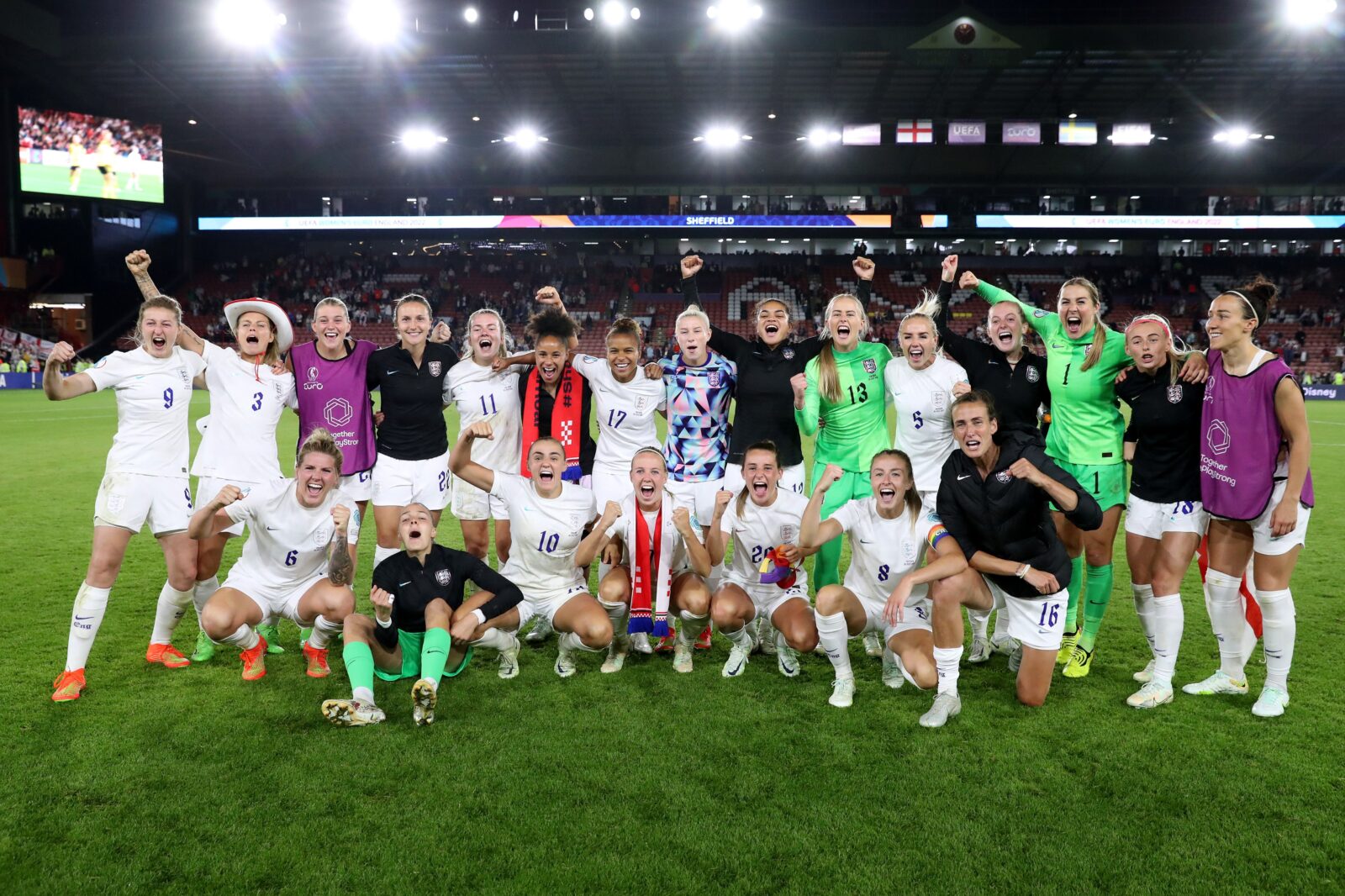 People are calling for there to be an extra bank holiday in England if the Lionesses clinch the win in the UEFA Women's EURO 2022 final.
After what has truly been an outstanding string of victories in the lead-up to the grand finale of European football's flagship tournament over the last couple of weeks, England women's national team are set to face Germany in a long-awaited showdown on Sunday evening.
The Lionesses will play in front of a sold-out Wembley Stadium after booking their ticket to the final by beating competition favourites Sweden in the semi-final on Tuesday.
Beth Mead, Lucy Bronze, Alessia Russo, and Fran Kirby all found the back of the net for England in the thrilling 4-0 victory, which is just one of several wins that have gone on to inspire the nation and prompted people on social media to call for an extra bank holiday should the Lionesses come out on top this Sunday.
The calls for an extra bank holiday should England's women's team bring home the title of European champions come after similar calls were made when the England men's equally made their way to the EURO 2020 final against Italy last year.
Read more: Over 25,000 people sign petition for extra Bank Holiday if England win Euro 2020
Although, as most football fans will know, that extra day off was never granted as the Three Lions lost out – but many are hoping for a different ending to the story this weekend.
Labour leader Sir Keir Starmer – who was spotted at Tuesday's semi-final match at Bramall Lane in Sheffield with his wife, Victoria – is one of the notable names who has reportedly joined fans in calling for a "day of celebration" in the form of an extra bank holiday.
He told The Mirror: "The whole country will be roaring on the Lionesses in the final on Sunday.
"They have already done us proud, but if they win it will be a truly historic achievement – one that should be marked with a proper day of celebration, where clubs can open and promote access for women and girls."
Starmer's endorsement of an extra bank holiday follows Tory former Sports Minister Tracey Crouch and Liberal Democrat leader Sir Ed Davey's own calls for a day of worthy celebrations.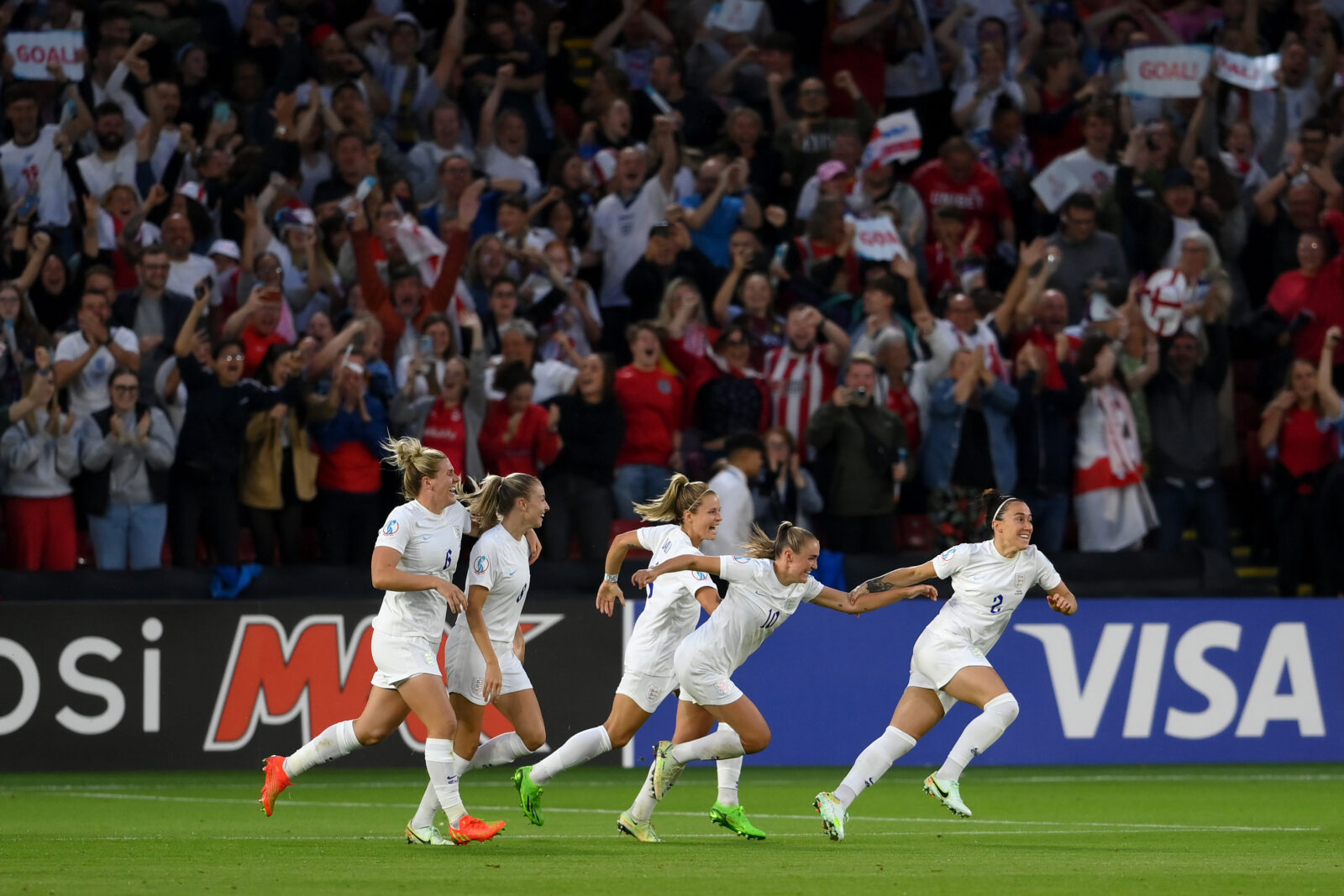 Tracey Crouch also told The Mirror: "The Lionesses have already made the nation so proud, blazing a trail for women's football everywhere [so] if we win on Sunday, let's give everyone a chance to celebrate with a special bank holiday as we said we would for the men."
Sir Ed Davey added: "If football comes home, then the country must be allowed to celebrate it."
In response to the growing calls for an extra bank holiday in the event of the Lionesses' victory, a government spokesperson has said: "The current pattern of public and bank holidays is well established and while an additional bank holiday may benefit some communities and sectors, the cost to the economy of an additional bank holiday is considerable."
Featured Image – Lionesses (via Twitter)