Trending
Remembering when Manchester Arndale had an eclectic underground market
The Market Centre was the go-to place for pretty much everything you could ever need.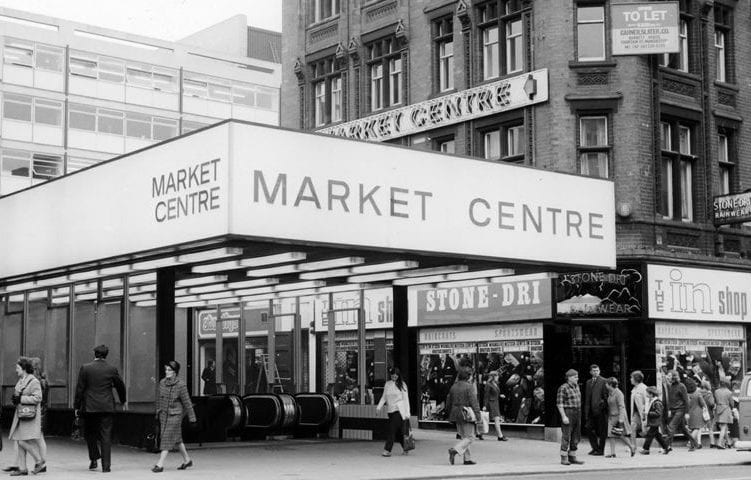 Have you ever been downstairs in the Tesco on Market Street?
While it might not particularly strike you as somewhere of much importance, considering you probably just nipped down there to grab yourself a last-minute tin of beans or some loo roll in a hurry, but that lower ground floor level is actually a unique part of Manchester's retail history.
Manchester Arndale and the adjacent Market Street are undoubtedly some of busiest shopping hotspots the city centre has to offer – but back in the 1970s and 80s, the underground market was the place to be.
The Market Centre was the go-to place for pretty much everything you could ever need.
In its heyday, the market – which first opened in 1972 and eventually closed for good in the early 1990s when the Arndale grew in popularity – once boasted around 100 market stalls and shops covering a wide range of needs, and had several separate entrances on Brown Street (near Tesco), Spring Gardens and Norfolk Street, which have all since been concreted over.
Once a real independent gem of the city centre, and sadly the sort of place you don't see that much of anymore, with perhaps the exception of Afflecks, the Market Centre was home to a collection of dedicated clothing shops selling punk gear, a couple of iconic vinyl record shops and even a Stolen from Ivor – the first place in the north of England to stock Levi's jeans.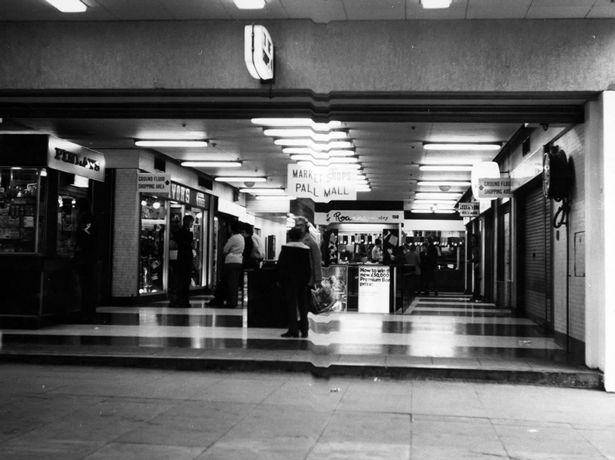 Roxy was the place to hit up if you were in the market for a pair of classic 80s flares, stocked in every colour and pattern under the sun.
Oasis, Justin's and other smaller boutique stalls were also seen as treasure troves for Manchester's fashion hipsters of the day, with leather coats and jackets being a particularly popular buy.
"I used to buy jeans from there", Pat Karney from Manchester City Council once fondly recalled.
"It was exotic [as] it was so different to any other shopping experience in Manchester at the time [and] as teenagers, people met all their friends there
"It was quite similar to the old Corn Exchange and was full of surprises. They were all units rather than shops and that's what made it pretty magical [as] things would change from what they were a week earlier".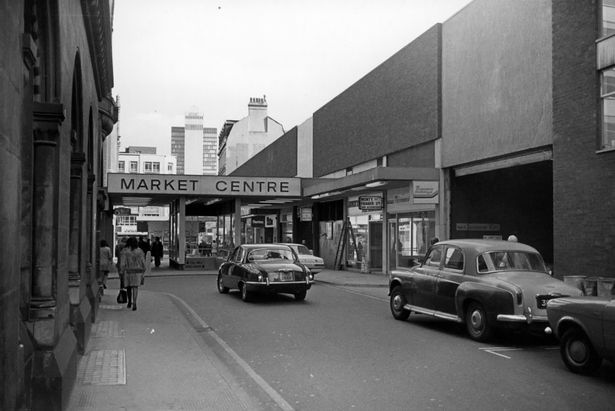 The underground market was also seen as a music goldmine, with Manchester Underground Records Import used by DJs from across the region, as well as bootlegs, tapes and vinyl in all genres still being readily available from shops and stalls including Collectors Records, Yvonne's Record Stall, and Spinn In Records.
But after closing down for good in 1989, largely due to the increasing popularity of the Arndale, the Market Centre has since faded into memory.
Do you remember the Market Centre? Share your memories with us.
Featured Image – Manchester Local Image Collection