Trending
Someone's selling handcrafted Greggs 'sausage roll' dog biscuits on Etsy
Each sausage roll biscuit measures at approximately 3cm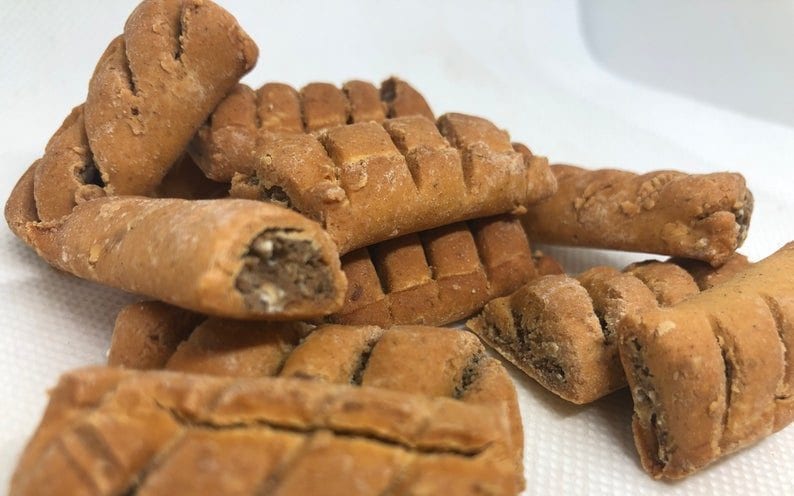 We know that Greater Manchester is full of Greggs lovers – but who said the beloved bakery chain could only have human fans?
What about our four-legged friends?
To make sure dogs don't feel left out when their owners next stop off at Greggs to grab themselves a quick bite to eat, an independent retailer on Etsy has made some handcrafted Greggs-themed dog biscuits.
Not only do they pay a striking resemblance to the bakery's fan-favourite sausage roll, but the best bit is that the range is comically named 'Beggs'.
Brilliant.
Local UK-based Etsy seller, DavidsdogdeliGB's – who has made over 500 sales, and has been rated an impressive five stars by satisfied customers on countless occasions – Mini Sausage (dog) Rolls are vegan and gluten free and come in packs of 12, with a description that reads: "Beautifully handcrafted and made-to-order luxury dog sausage roll biscuits served in a lovely branded box.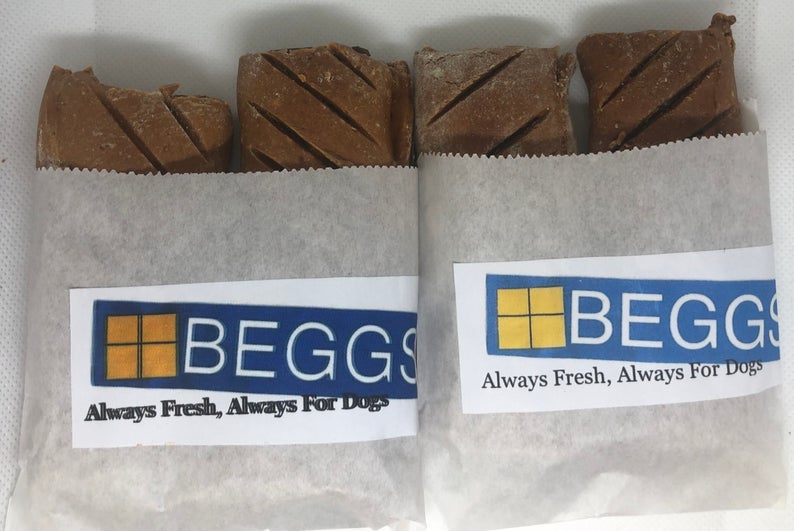 "Carefully and securely wrapped [and] a great gift for your best friend or to give a fellow dog lover who loves a sausage roll".
Each sausage roll biscuit measures at approximately 3cm, and will set you back £6.50 per pack.
A post showcasing these tasty treats shared to the over 780,000 users of the Ashleigh Money Saver page on Facebook – described as being "the UK's original and best money saving community – has caught the attentions of pet owners up and down the country, and has gone onto amass hundreds of interactions and comments.
Plenty of people have been tagging their fellow dog lovers in the post to spread the word, and it seems they're already selling pretty fast.
You can grab your best pal some Beggs Mini Sausage (dog) Rolls from Etsy here.
Featured Image – Etsy / DavidsdogdeliGB