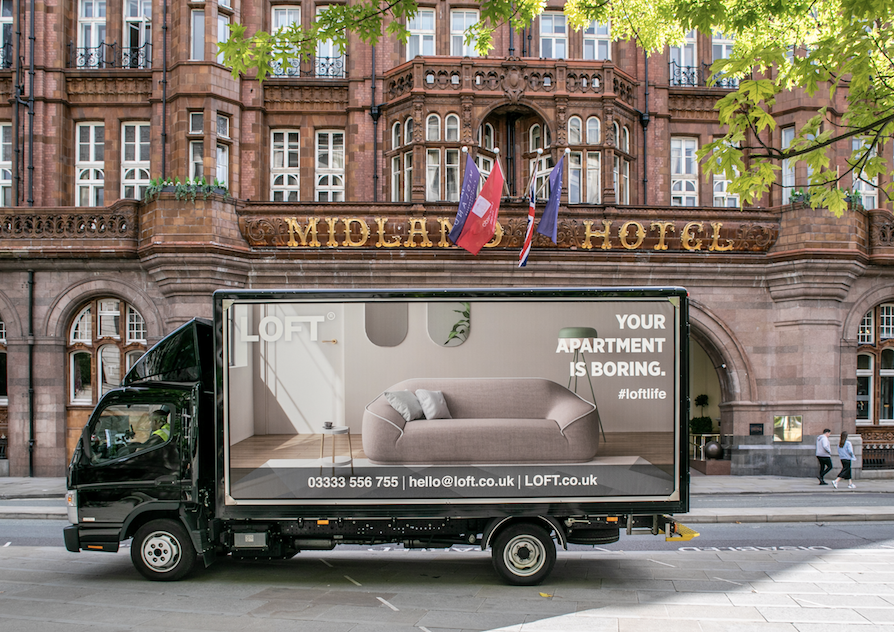 See that lorry above? Look out for it. It could be your ticket to £2,000 worth of furniture or a free luxury staycation.
Manchester-based furniture company LOFT has launched a brand new competition – turning their heavy-goods vehicles into big prizes on wheels.
Any resident that clasps their eyes on these lorries can win furniture and an Interior Design Consultancy.
All fittings are delivered, assembled and installed by LOFT's installation team – whilst an expert is on hand to provide design guidance.
But the top reward, reserved for the 'Overall Winner', is a three-night stay in North Yorkshire in a luxury cabin, courtesy of Off Grid.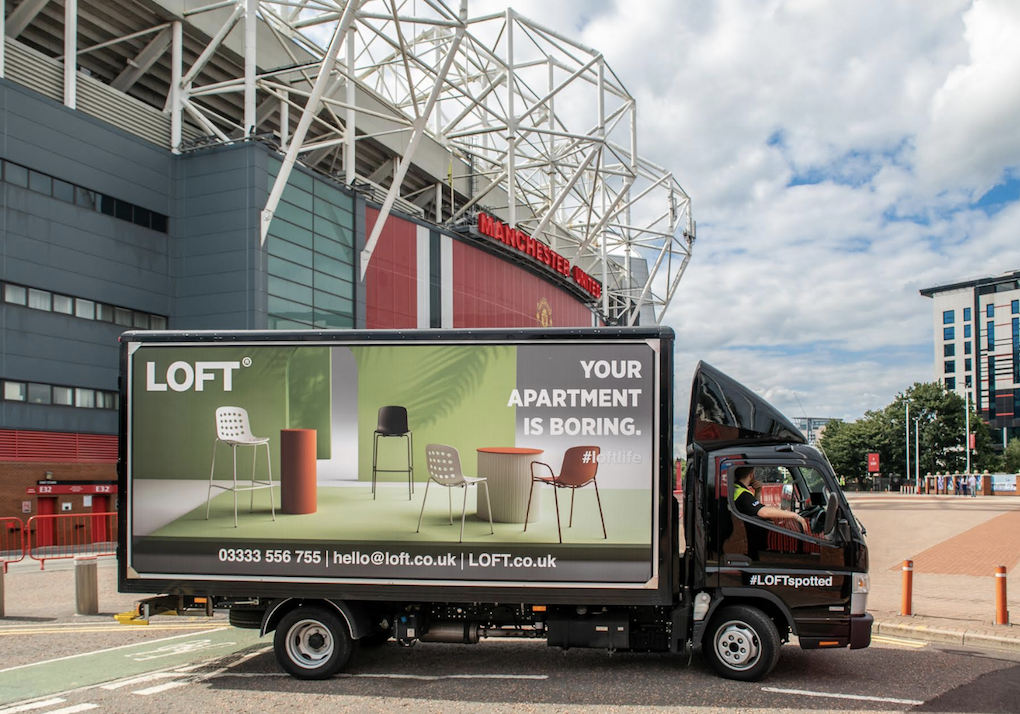 And the best news of all? These lorries are pretty damn easy to spot.
They're big. They're bright. And they're all carrying a bold statement that tells readers: 'YOUR APARTMENT IS BORING.'
It's a brazen remark, but when LOFT is giving away prizes of this calibre, we're willing to turn the other cheek…
Here's how to enter: Spot the lorry, whip out your phone, snap a picture, and share the image on Instagram or Twitter, tagging @LOFT.uk and #LOFTspotted.
You can improve your odds by entering up to five photos.
The closing date is 31 October 2020.
Keep your eyes peeled for those sassy lorries and get sharing.
Read the full terms and conditions online at LOFT.