Trending
These Raspberry Prosecco Marshmallows are the ultimate weekend indulgence
These special edition Raspberry & Prosecco Marshmallows are naturally handmade and "deliciously luxurious".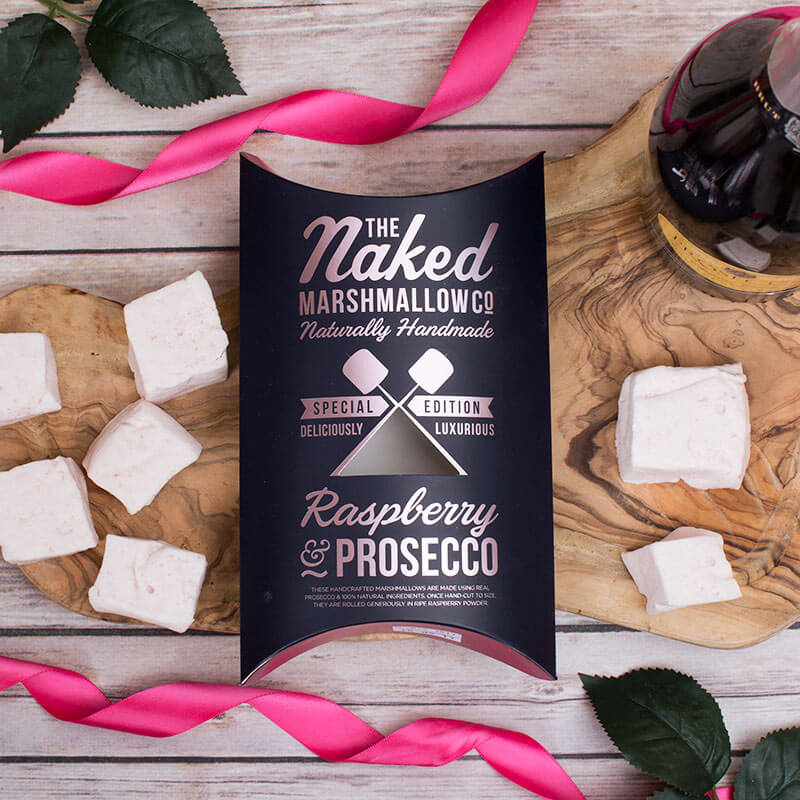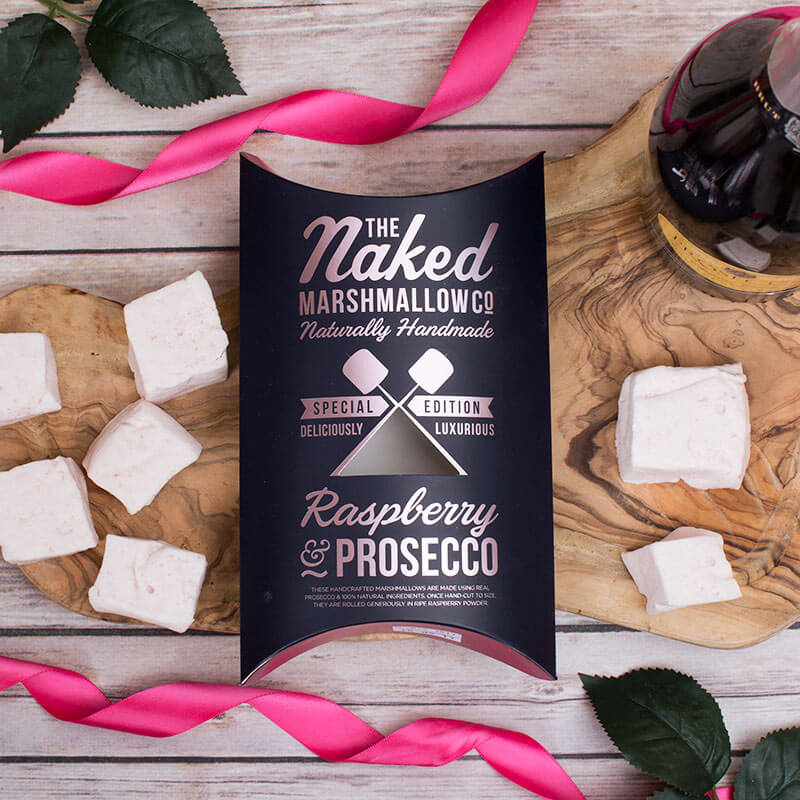 This article contains affiliate links.
Whether it's to celebrate a special occasion or just to enjoy on Saturday afternoon, it always feels fancy to pop and bottle of Prosecco.
Latest figures show that over 560 million bottles of Prosecco were exported to the UK from Italy just last year alone, so we think it's safe to say that Brits are a fan of this fizzy tipple. If you're after an extra indulgence to perfectly accompany your next glass (or bottle) of Prosecco though, then online gifting retailer Prezzybox is selling Raspberry & Prosecco Marshmallows and they sound absolutely delicious.
These special edition Naked Marshmallow Co. Raspberry & Prosecco Marshmallows are naturally handmade, described as being "the perfect 'night in' treat" and, according to the packaging, are "deliciously luxurious".
As stated on the product description on the Prezzybox website, these marshmallows are "a brilliant snack hang out with" whether you are snuggling up in front of the TV with your partner, having a mother-daughter evening, or just catching up on the gossip with your friend.
The handcrafted marshmallows are made lovingly right here in the UK.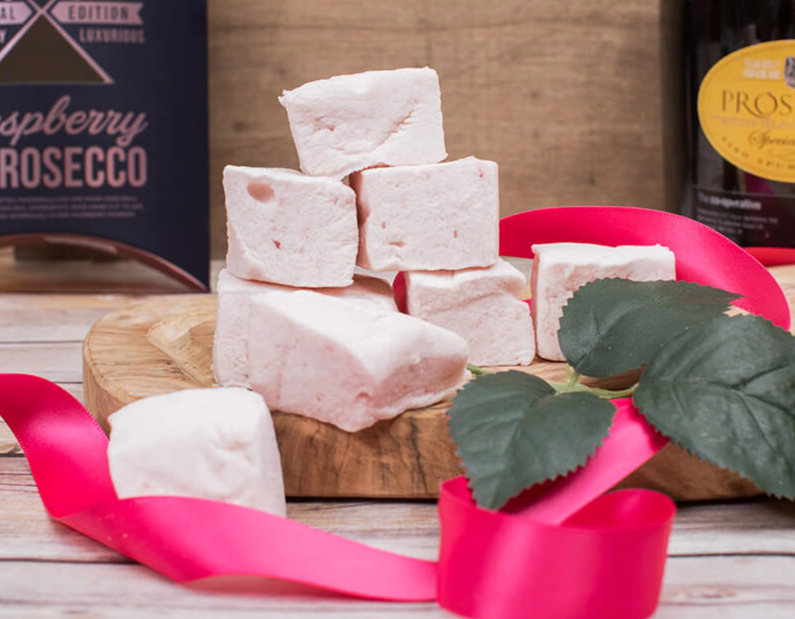 They are made using Fairtrade sugar, no artificial colours or flavours, 100% natural ingredients, and of course contain real Prosecco too.
Once they are hand-cut to size, they are rolled generously in ripe raspberry powder.
It is important to note though that, due to the containing of gelatine, these marshmallows are unfortunately not suitable for vegetarians, vegans and those following a gluten-free diet.
If you're looking to properly treat yourself with something sweet this weekend, then the Naked Marshmallow Co. Raspberry & Prosecco Marshmallows are available to get your hands on for only £6.99 + delivery, and they'll be dispatched within 24 hours of placing your order.
If Prosecco isn't quite to your liking though, you don't need to worry because Prezzybox is also stocking London Dry Gin and Elderflower Marshmallows, as well as other alcohol-infused sweet treats too.
You can get them rom the Prezzybox website here.