Trending
This local cyclist is virtually riding to the summit of Mount Everest in aid of a suicide prevention charity
The 28-year-old is hoping to scale the equivalent of the world's tallest mountain in one continuous ride.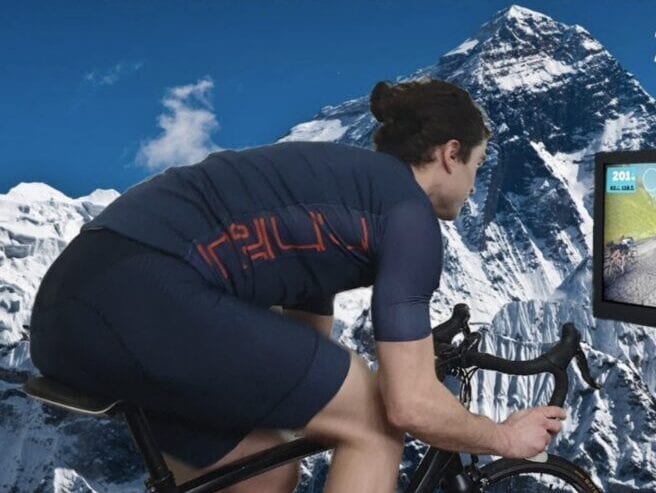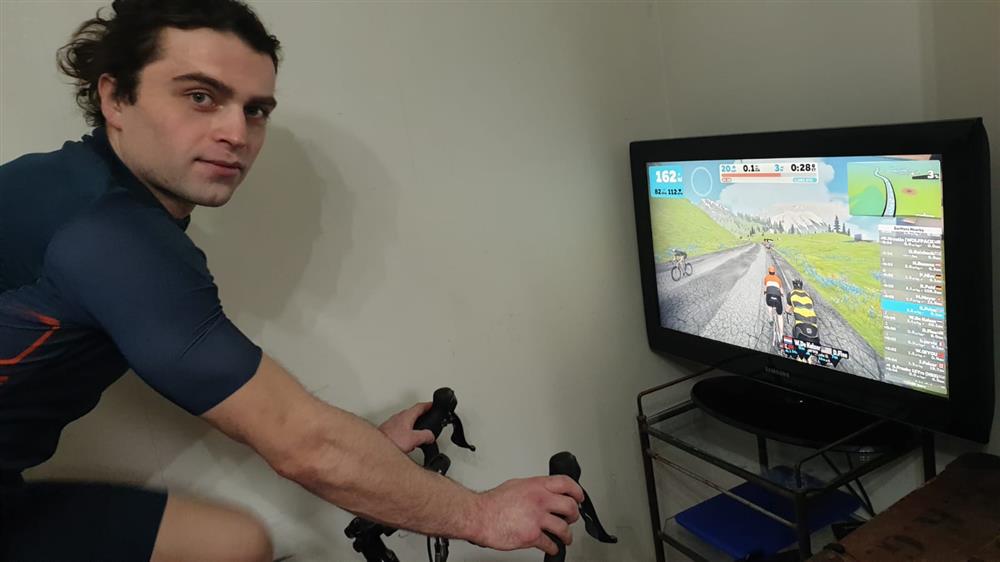 A local cyclist is preparing to take on the challenge of scaling Mount Everest in one continuous virtual ride next month.
28-year-old Knutsford-based cycling enthusiast Rick Price will use online training program Zwift – which enables users to interact, train and compete in a virtual world – to tackle a single activity hill climb where he will endure 8,848km (around 8.5 climbs of the Alpe du Zwift) and the equivalent height of Mount Everest on a stationary trainer.
Throughout the duration of the ride, the resistance of the stationary trainer bike will also increase and decrease to simulate the climb and descent of a hill.
This will give Rick what is known as a simulated "road ride" experience.
And not only will Rick be attempting this mammoth challenge that many of us could barely even begin to imagine in just one ride on one day, but he has also set his own personal challenge of completing it in under the 10 hour and 37 minute time.
10 hours and 37 minutes was the time set by professional road racing cyclist Mark Cavendish – who is known as one of the all-time cycling greats, with 30 Tour De France stage wins under his belt.
So Rick's definitely set his sights high.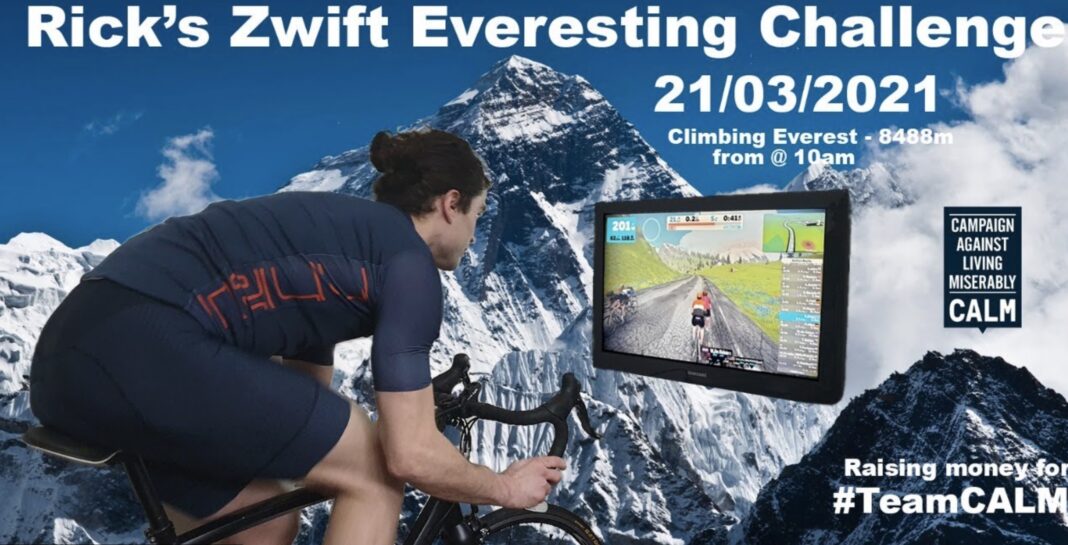 But he's set his sights high for a very good reason.
Through tackling the ride of his lifetime, Rick is raising funds for the Campaign Against Living Miserably (CALM), which is leading suicide prevention movement tackling the stereotypes of masculinity, suicide – known as the single biggest killer of men under 45 in the UK – and mental health to help save lives.
CALM also provides a free and anonymous helpline – 0800 58 58 58 – as well as a webchat service (5pm-12am daily), which is staffed by trained professionals.
Rick has launched a JustGiving fundraiser ahead of the ride, which will take place on Sunday 21st March.
Speaking on his reasons for choosing to support CALM through this challenge, Rick said: "I chose to ride in support of CALM as I have had my own struggles in the past and continue to manage them,
"Cycling has really helped improve my wellbeing in every aspect of life.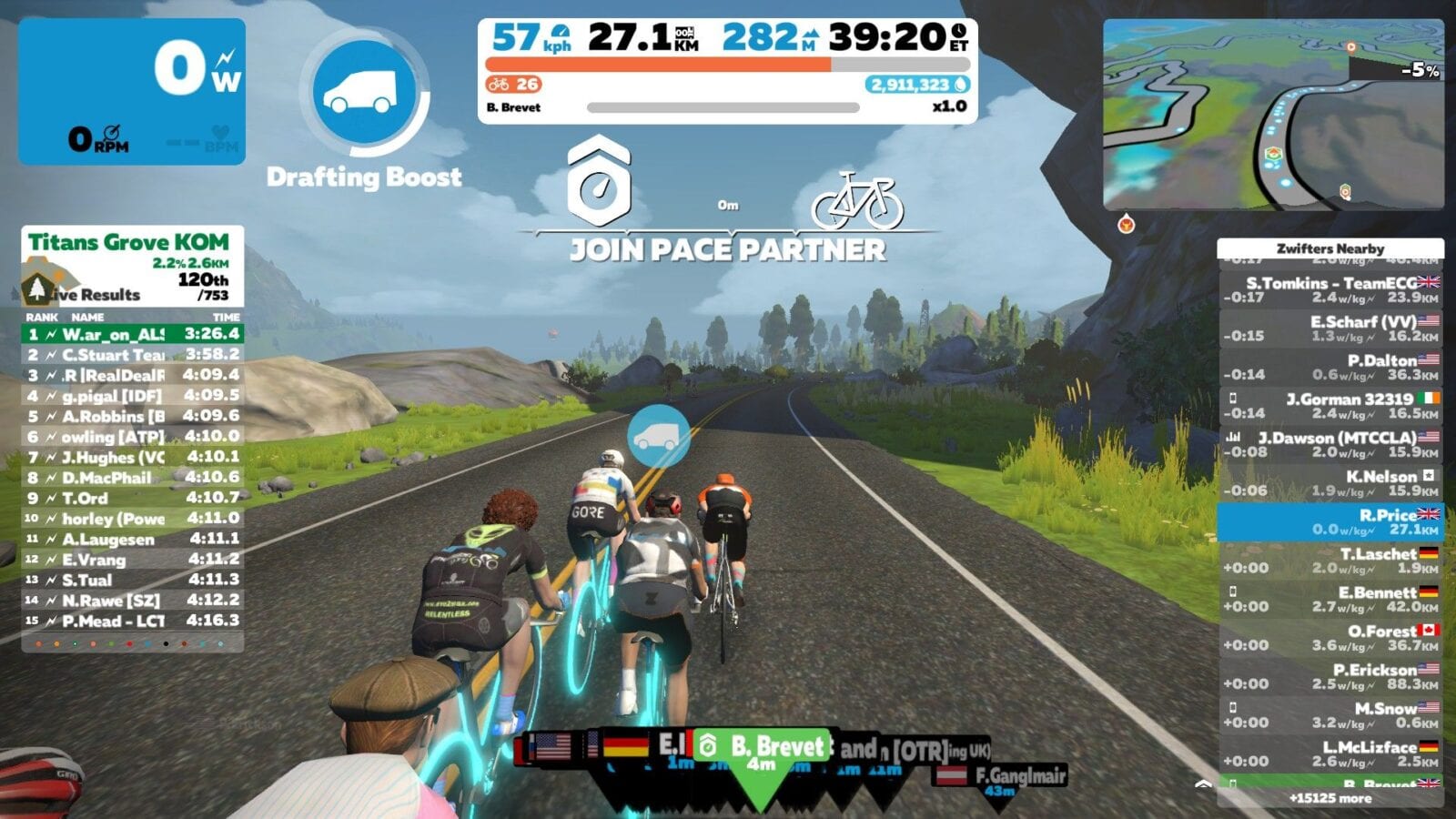 He continued: "Too many young men lose their lives, as they think they have run out of options or chances in life [and] it's understandable, life is daunting, more than this ride could ever be [but] CALM works towards making sure people always know there is hope.
"If any money raised can go towards preventing more unnecessary deaths, the tragedy it brings with it, and helping improve the conversation around mental health, then it's been a success."
___
To donate to Campaign Against Living Miserably (CALM) to help Rick reach his £2,000 target, and to find out more about his Mount Everest challenge, head to his JustGiving page here.