Trending
Two pals help save a Manchester homeless hostel from closure with a labour of love
Damian Ditchfield and Ken Jackson are the toast of the Manchester charity Supporting People In Need (SPIN).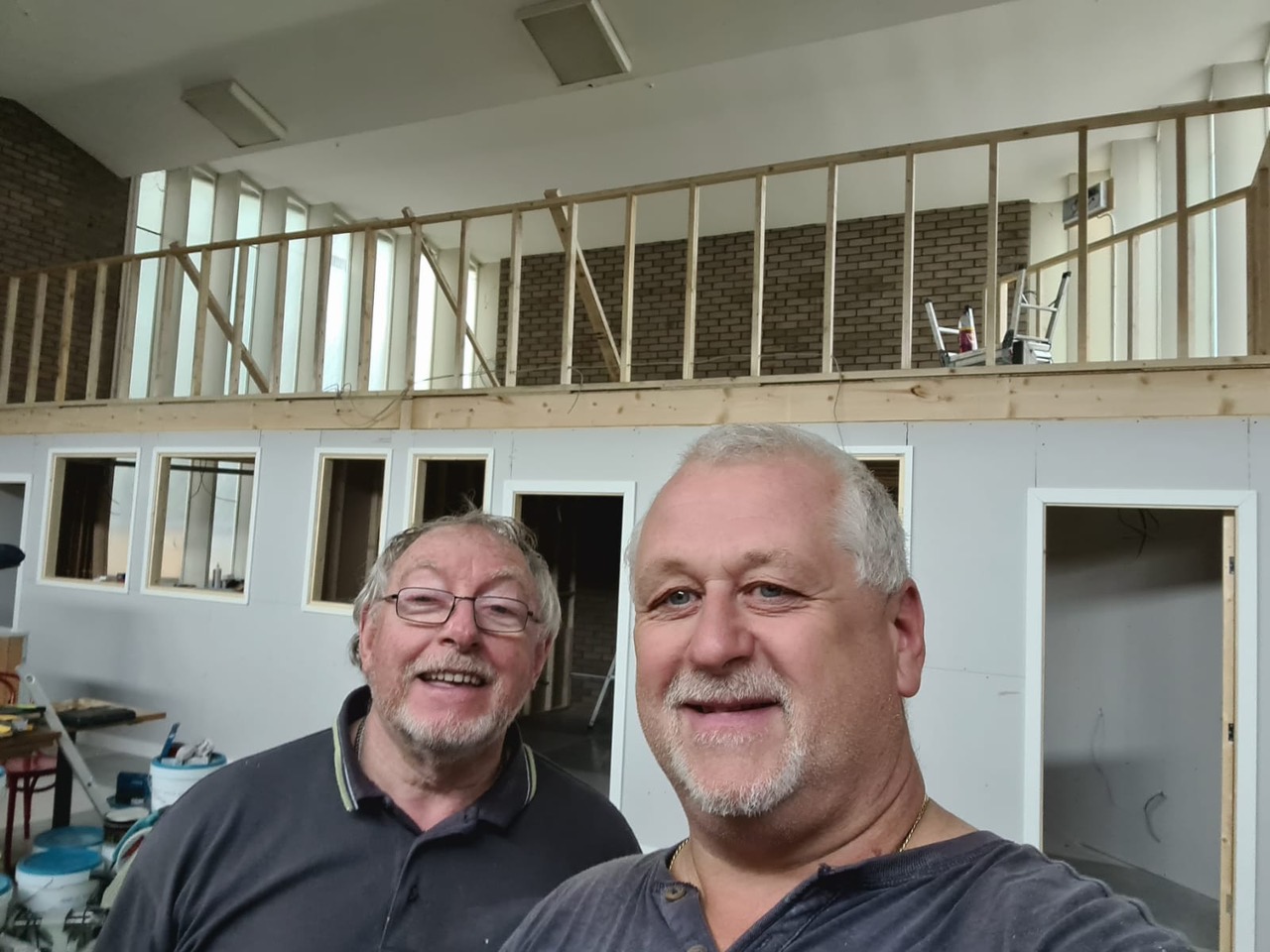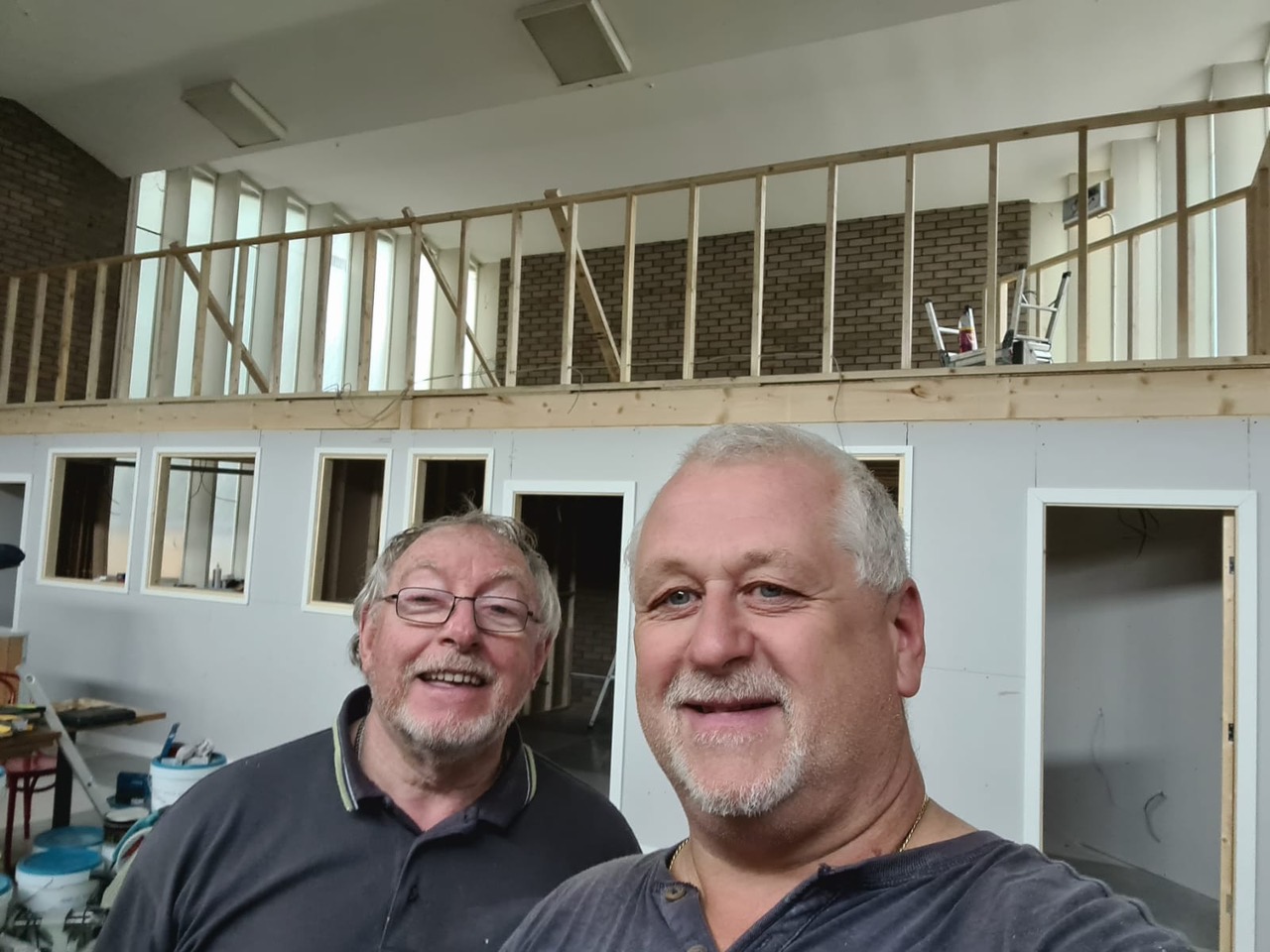 A hostel for homeless men in Greater Manchester has been saved from closure thanks to a company sales boss and his 70-year-old pal.
And it's safe to say that Damian Ditchfield and Ken Jackson are now the toast of the Manchester charity Supporting People In Need (SPIN) after their hard work and the labour of love that went towards saving the organisation's base.
SPIN is based at the converted Coverdale Baptist Church in Ardwick, which is known as 'The Well'.
The charity provided dormitory accommodation for rough sleepers since opening its doors in 2014, and in addition to shelter and food, it also provides training and support to help its residents rebuild their lives, but when the coronavirus (COVID-19) pandemic hit, SPIN was told by Manchester City Council officials that each resident had to have their own living space due to the need for social distancing.
Tom Herstell – Operations Manager at SPIN, whose father and uncle founded the charity – said the organisation was told that council funding would cease unless it could comply.
That would thus have forced the closure of the hostel.
But that's when Damian, 53 – a sales manager at Stockport-based bus and coach hire company Belle Vue Manchester – stepped in with Ken – a retired building site manager and qualified joiner who lives in Carrbrook, Stalybridge – to lend a much needed hand.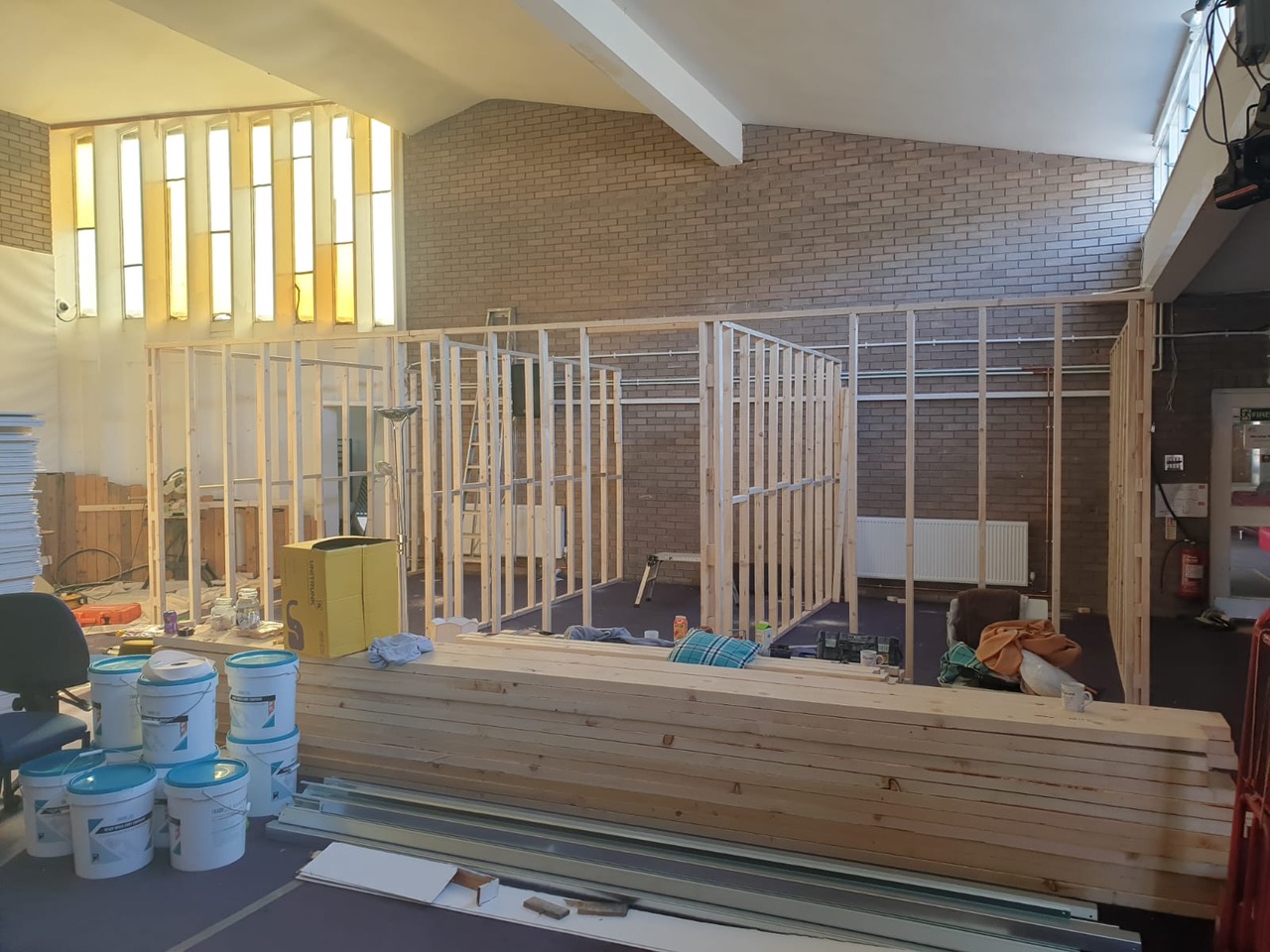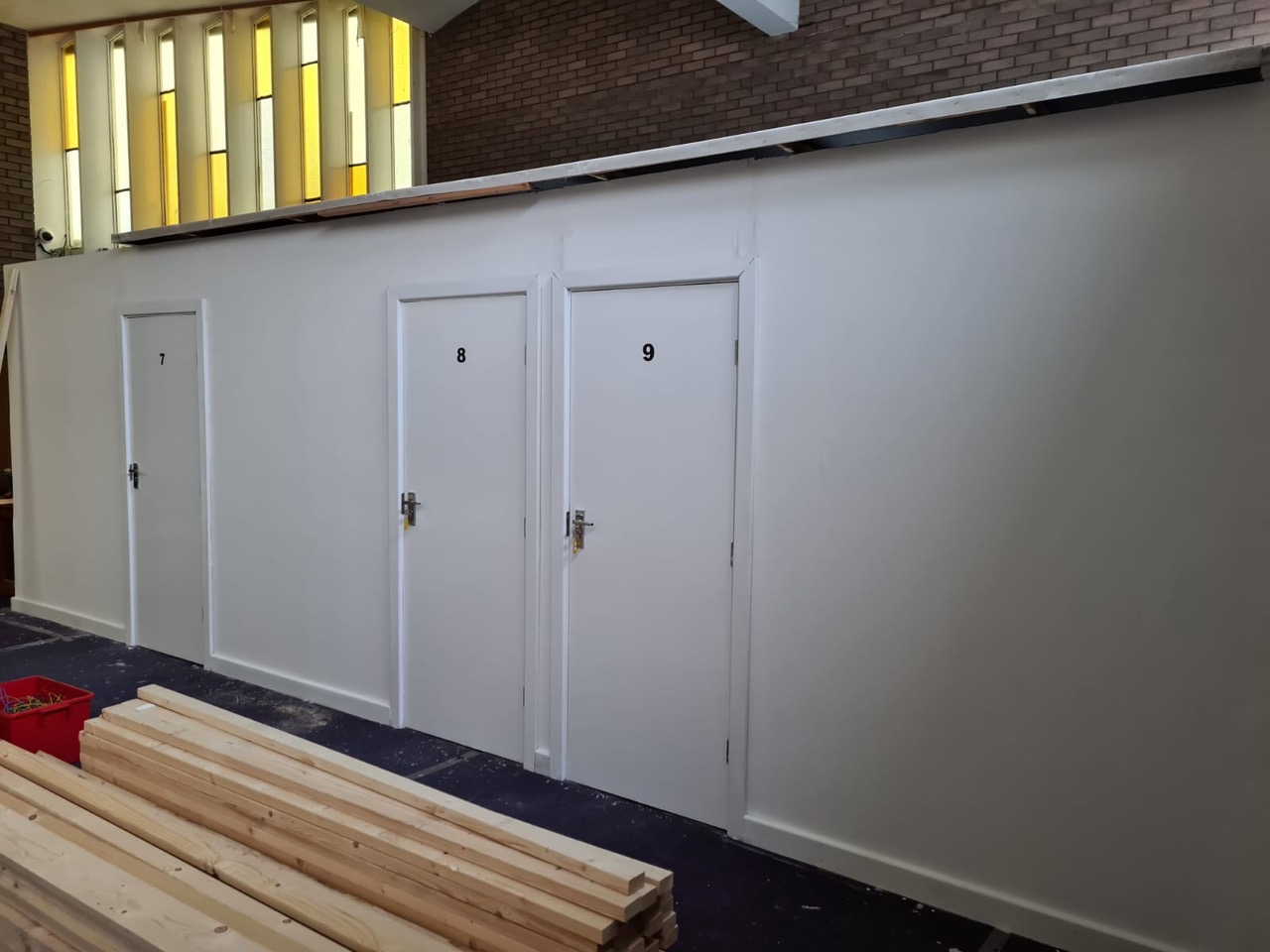 The kind-hearted duo voluntarily set about converting the open space in the church hall into 19 separate timber-framed bedrooms, enabling SPIN to survive.
Ken also called on building trade contacts who gave materials free of charge for the seven-week project, and Damian, who was on furlough leave from his job, made a 50-mile round trip to The Well every day from his home in Slaithwaite, West Yorkshire.
Speaking about how he got involved with the project, Damian said: "Ken is good friends with Diane Lawler, who was working at The Well as a manager, and he had done a couple of jobs for her in the past [and] it was following a conversation between them that the mission was launched.
"When Ken heard about the charity's plight, he didn't want to ignore it.
"His previous experience meant he had the expertise to do the work and I offered my support so he was assured of meeting the deadline set by the council. We did all the joinery and plastering and were grateful to Irmass Co timber merchants in Trafford Park and P&L Joinery in Stockport for supplying materials at no cost.
"Without their generosity, the project would have been unaffordable for SPIN.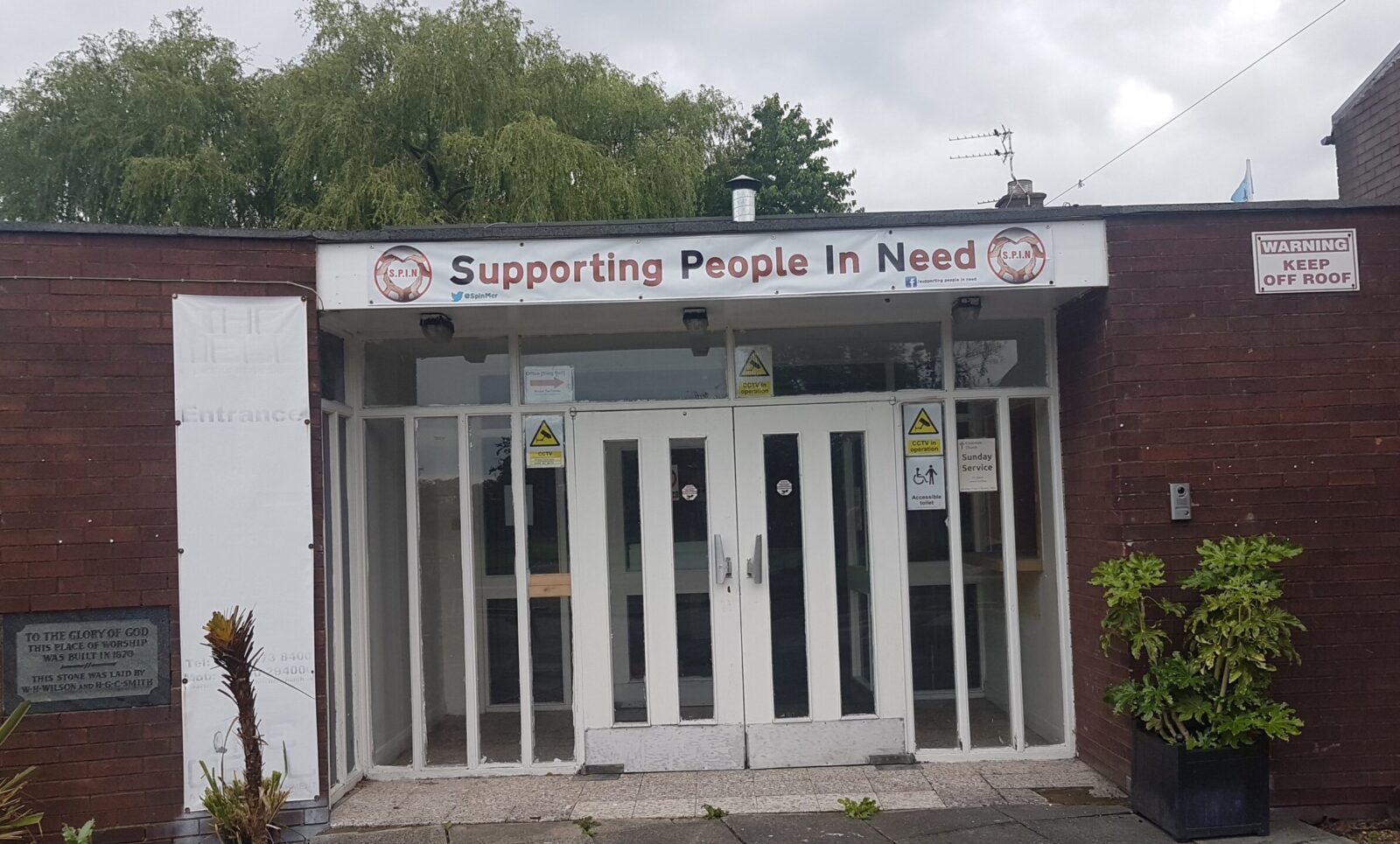 "A qualified electrician took care of the electrics, and we did everything else.
"As well as the new bedrooms, we also built a new food storage area and offices with a mezzanine floor which is used as a training area."
Damian – who is also a part-time DJ and during lockdown has raised hundreds of pounds for food poverty relief charity FareShare UK by streaming gigs on Facebook, which have been enjoyed by families and housemates across the UK, in Europe and as far away as Australia, in return for donations to the charity – said "it was an absolute pleasure to be involved" in the SPIN project.
He continued: "It was good for my soul. We spend our lives taking, and it was great to give back to society. The people at SPIN really appreciated it. Ken is one of my closest friends and he's got such a big heart and generous approach to life.
"He'll help out with anything and I was only too pleased to work with him for a good cause."
Tom Herstell added: "We had 12 to a dormitory before COVID-19 struck and were told we would not receive any further funding from the council if we couldn't offer single bedrooms. We weren't expecting to be able to do the work [which is why] Damian and Ken have truly saved the charity and we really appreciate their efforts.
"It was a fantastic gesture by them and we are grateful to everyone who donated materials."
___
Supporting People In Need (SPIN) is now accepting donations for Christmas of items including men's clothes, tinned food and toiletries.
You can find more information via the SPIN website here.