Trending
Ultimate payback goes viral on Facebook after man fly-tips tyres in Wigan
Karma at its finest.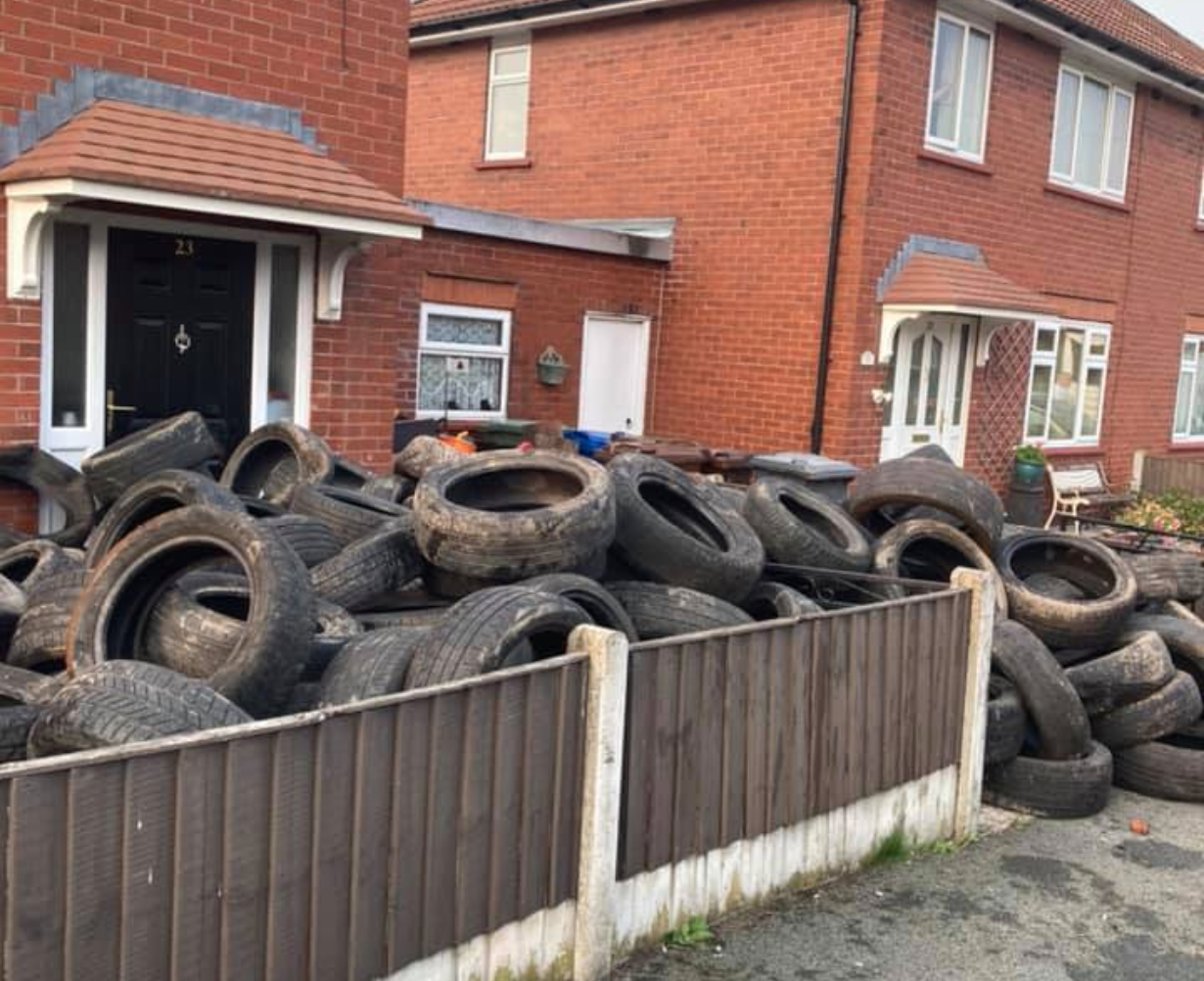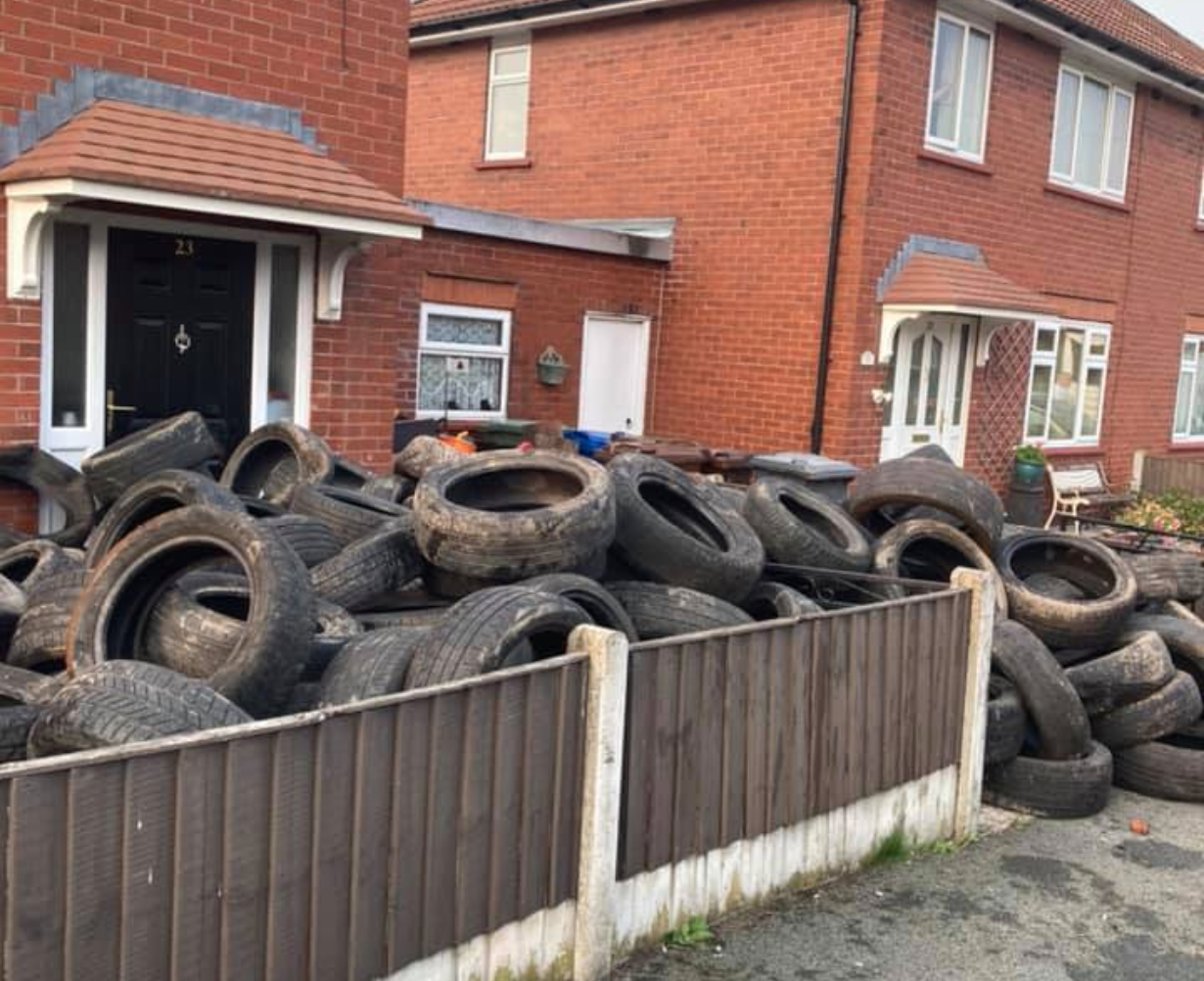 The ultimate payback prank after a man was caught on camera fly-tipping unwanted tyres in Wigan has gone viral on social media.
The fly-tipping incident – which is understood to have taken place on farmland in the wider Wigan area – saw a man empty a large number of unwanted car tyres out of a van and onto the private land, before driving off under the assumption that no one had seem him.
He was however caught on video by what is believed to be the security camera of an opposite property.
Sharing pictures and video footage of the prank in a now viral post on Facebook yesterday afternoon, Megan Baldwin said comically that after the man "didn't come back" for his tyres, they decided to step in and "help [him] out" by returning them directly to his front door.
To make the revenge that little bit sweeter as well, it turns out that they were also needing to dispose of a large quantity of unused tyres themselves and so added to the perpetrator's collection.
Karma at its finest.
The post has understandably received widespread attention online since yesterday evening, going on to amass well over 9.5K interactions, 10K shares and thousands of comments from members of the public heaping praise onto those dishing out the payback.
Many have branded the prank "brilliant" and "the best thing [they've] seen all week", with one Facebook user aptly commenting they are "so glad the tyres were returned to their rightful owner".
There has also been numerous calls in the comments section of the post asking to see a follow-up video as they "need to see his face" upon his return home, but according to neighbours who witnessed the prank take place, the fly-tipper was actually inside the property when the tyres were emptied from the truck and into his front garden.
This is sure to mean he has learned his lesson if nothing else.
The act of fly-tipping – which is defined as the "illegal deposit of any waste onto land that does not have a licence to accept it" – is a serious criminal offence for which you can be prosecuted and thus receive fines of up to £50,000, deprived vehicle rights, or face imprisonment.
Recently-released statistics show that fly-tipping has soared immensely since lockdown began
Some areas of Greater Manchester have even reported seeing the number of fly-tipping incidents rise by a massive 70% and more over the past few months.
Bordering countryside, local beauty spots, green areas and open spaces have been a saving grace and a much-needed escape for many during what has been a tough and unexpected time in recent months.
Please remember to respect this Manchester, so that we can all continue to enjoy the surrounding beauty.