Trending
Vernon Kay has been volunteering at a new vaccination centre in Bolton
He's described his marshal role as "an amazing experience" and is encouraging others to get involved.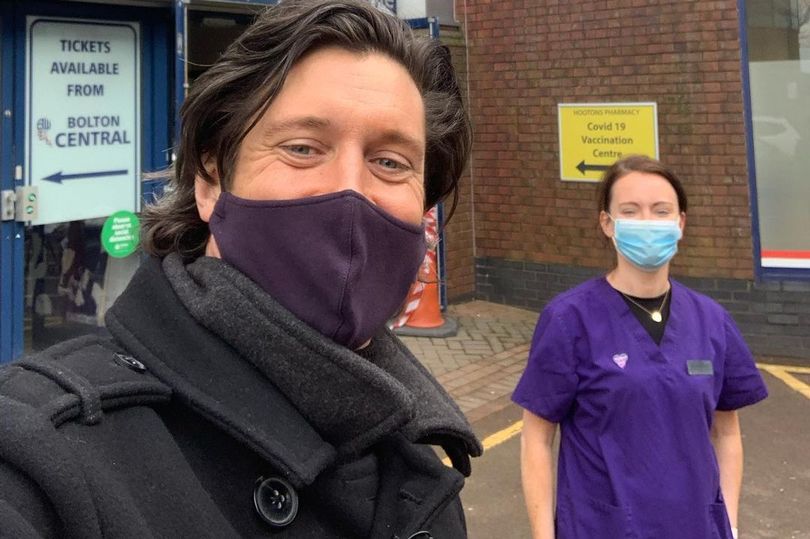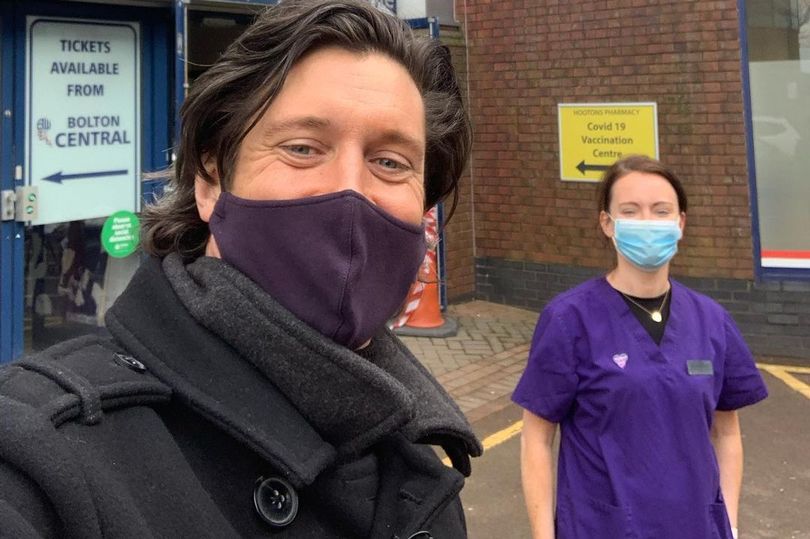 Vernon Kay has spent the day volunteering at a brand new mass COVID-19 vaccination centre in his hometown of Bolton.
The TV presenter and recent I'm A Celebrity star assumed the role of a marshal at the Hootons Pharmacy site at Bolton Wanderers' home stadium for the day last week, helping some of the borough's most vulnerable residents get their jabs by taking the temperature of those arriving, and directing them to where they should be.
Hootons Pharmacy – part of the Whittle Pharmacies group and based in Horwich, Bolton – is one of several pharmacy-operated sites in Greater Manchester.
It is currently vaccinating the over 70s by appointment only via the national booking system.
Vernon has described his volunteering stint – which was part of The Sun newspaper's Jab's Army volunteering campaign – as "an amazing experience", and has taken to social media to encourage others to get involved.
He told Good Morning Britain: "The experience as a whole was really, really special.

"It was amazing watching all these people arrive, having dealt with three lockdowns, the moment they left after having their vaccination you could tell that there was light at the end of the tunnel for them [and] they felt like a weight had been lifted of their shoulders".
Dr Helen Wall – Senior Responsible Officer for the COVID-19 vaccination programme in Bolton, and Clinical Director of Commissioning at Bolton Clinical Commissioning Group – said: "It really doesn't matter who or where you are, meeting a fellow Boltonian is like catching up with family.
"Vernon took to volunteering like a duck to water.
"He had all the trademarks of a great volunteer – empathy, humour, compassion, and a genuine interest in the programme."
Vernon added: "Helen has done a phenomenal job of rolling out the vaccine in the Bolton area.
"What I learnt was in these vaccination centres in Bolton, it's 55% medical staff and 45% volunteers [and] the volunteers I spent time with were loving the fact that they were helping out and doing something to get the vaccine out."
He also emphasises that "if you are willing to volunteer then please do, it will really cheer you up knowing that you helped others".
You can find more information about volunteering in Greater Manchester here.
___
For the latest information, guidance and support during the coronavirus (COVID-19) pandemic in the UK, please do refer to official sources at gov.uk/coronavirus.
#StayHome